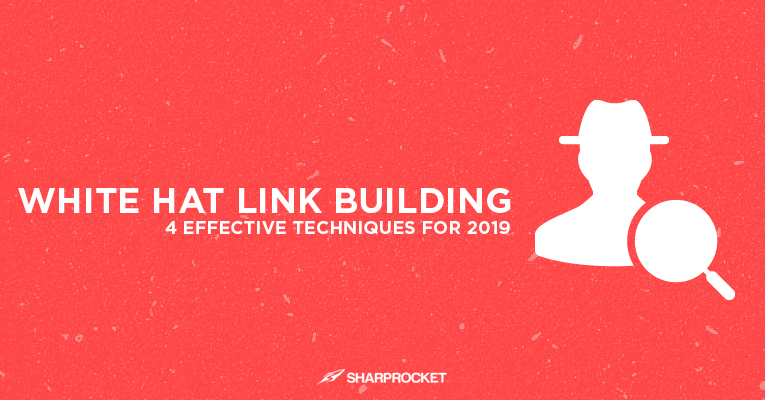 Links are important to rank for search in Google.
If you don't believe me, look at this chart: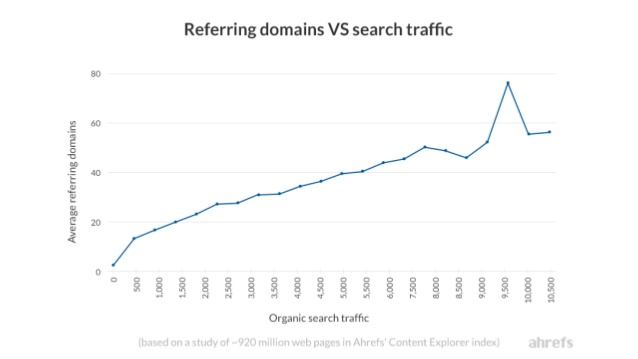 Based on the data showed by Ahrefs studying ~920 million content, the number of referring domains to a page correlates with the estimated organic search traffic to that page.
That means the more backlinks a page has, the more search traffic it gets from Google.
There is another similar correlation between the number of referring domains and the number of keywords a page ranks for.
The more backlinks a page has, the more keywords it can rank for.
Disclaimer: correlation doesn't imply causation. But those graphs provided a direct evident that links help you rank in Google.
Link building, we hear it all the time, but what does it mean?
What is Link Building?
Link building is the process of acquiring backlinks from other websites on the web with the purpose of improving traffic on search.
There are many ways to get a backlink from another site. And that's where SEOs, marketers, and business owners are constantly debating even up to this date. What should I use? White-hat, black hat, or grey-hat techniques?
Let's define what those words mean.
White Hat SEO VS Black Hat SEO
What is White-Hat SEO?
White-hat SEO refers the implementation of website optimization methodologies, strategies and tactics approved by Google. The main goal here is to provide users with the best search engine results page — user satisfaction.
If you are a white hat SEO, you follow the guidelines of Google. If you want to know all their rules, you can check out this page.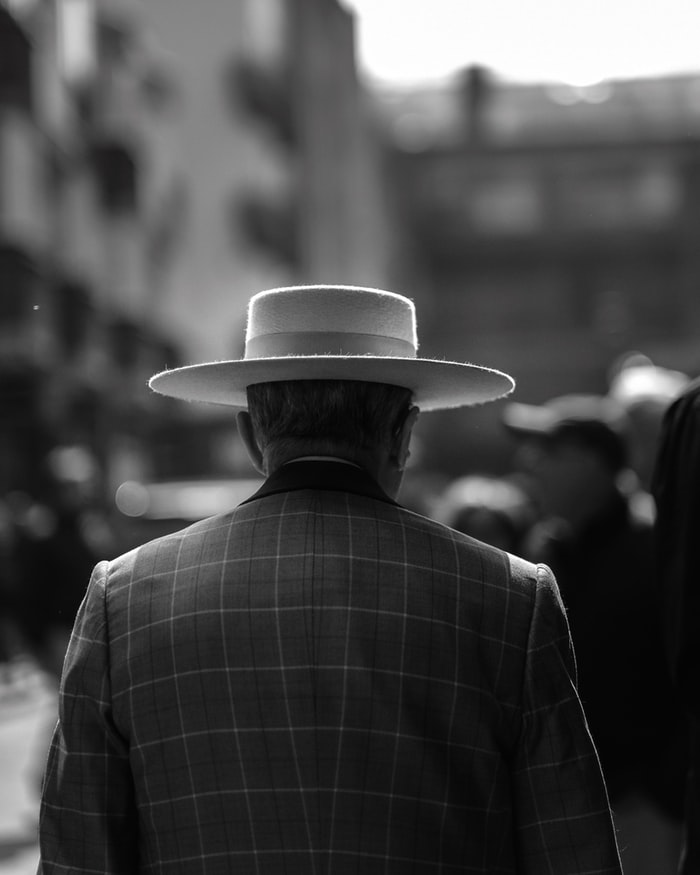 What separates white hat SEO from the rest of other types of SEOs is their ability to create high-quality content pieces that people would actively want to consume. This means putting enough effort, time, and money to craft a content asset that serves its user's search intent and content consumption needs.
The opposite of white hat SEO is black hat SEO.
What is Black-Hat SEO?
Black-hat SEO simply refers to usage of strategies, techniques, and methodologies that do not follow Google's guidelines. Marketers who are black-hat SEO still get results, but some of them may even found to be unethical in ways. 
If you're a black-hat SEO, you are thinking of ways to break Google's guidelines, find loopholes, and execute strategies even up to the detriment of users.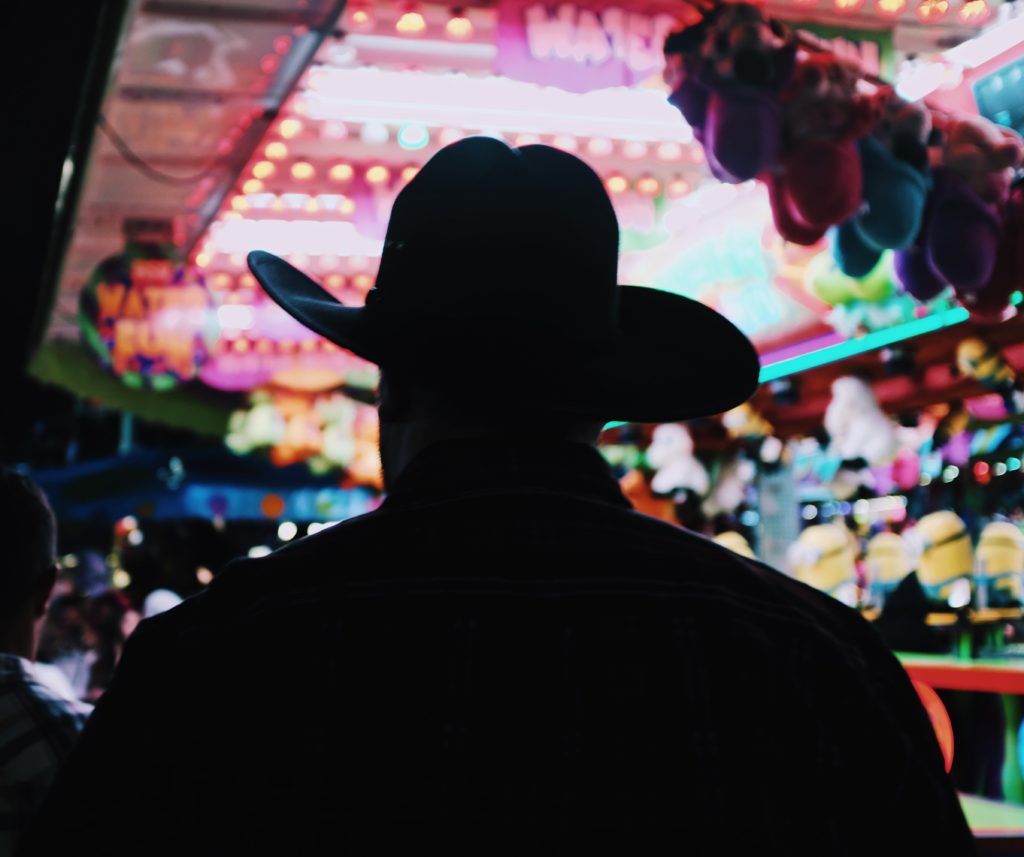 A few techniques black-hat SEOs and link builders include deceiving users with cloaking and doorway pages, hacking other people's websites to easily insert links back to their own websites.
Sad reality: black hat SEOs who work with clients aren't transparent about what they do, ending up sabotaging the reputation of their websites.
Doing black-hat SEO is very risky.If you're an agency, you should let your clients know about it beforehand.
Let's focus on link building alone.
Which is better? White-hat link building or black-hat link building?
White-Hat Link Building VS Black-Hat Link Building
The choice is yours.
If you are working with clients, you've got to take it seriously. You don't want to sabotage your client's sites without them knowing about what you do.
The moment you receive an inquiry from them about your services or the moment you took an initial call, that's a good time to be transparent in what you do.
Black hat link building takes a lot of risks. Link building shouldn't only concern with increasing one site's rankings, but in building a brand that's worth visiting by your users.
Remember, links pass through pages. This means that if a link isn't organically or manually acquired, you may have gotten a link but the link isn't going to pass any value to its receiving page. The value includes referral traffic and a potential sale from a customer/client (assisted conversion).
If you're working on your website, you can do a test run for yourself. You own your risk. In the majority of niches, you'll find most black-hat or grey-hat link building techniques being implemented in most sites.
Payday loans and gambling are some of the verticals where you have to play "by the rules". Otherwise, you won't have any chance of winning the search results for your target keywords.
Black-hat link building can give you initial results quickly, but some results won't last forever if they're not built solely on a good foundation. If you don't have solid content in the first place, even if you automate the link acquisition process, you're less likely to get results.
Moreover, doing black-hat SEO or black-hat link building takes a lot of investments. If you're doing Private Blog Networks, for example, you'll build several websites, publish content in them, and interlink externally to one another.
In 2017, I've conducted my own survey of the worth of investment of private blog networks.
Among 75 responses, here's what I've got.
How many websites do you have in your PBN network?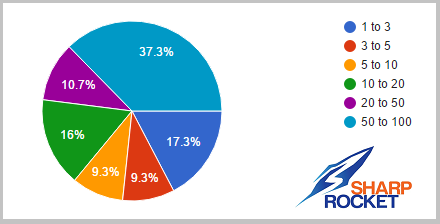 Thirty-three percent (33%) of the responses are heavily engaged in PBN, having 50 to 100 websites in their networks. A few even have a larger size of network (100 plus websites).
How much does it cost you to start each website including domain, private whois, and hosting plus a few articles to start?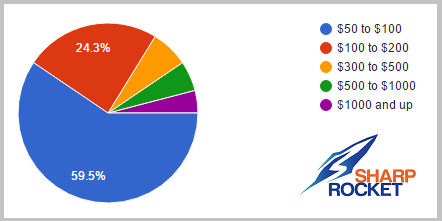 Like any website creation, you'll have to buy domains and hosting and create a few pages to get started.
With our survey results and math, the highest setup cost can range from $2500 to $10,000.
You can get that same amount and invest in your own site. Build its authority using white-hat SEO.
You'll not be reading this guide without knowing the white hat link building techniques that are still working and working effectively for websites today.
The Most Effective White-Hat Link Building Strategies
Let me start with this: there is no one white-hat link building strategy that fits all.
Every industry, every website, every backlink landscape has its own set of link building strategies (or I should say link building tactic) that will work.
However, there are sure-fire ways to get you started with link building if you want to pursue the white-hat SEO route.
SEMrush surveyed its 850 SEO and digital marketers who used their products regarding their best link building strategies that move the need of growing their backlink profile.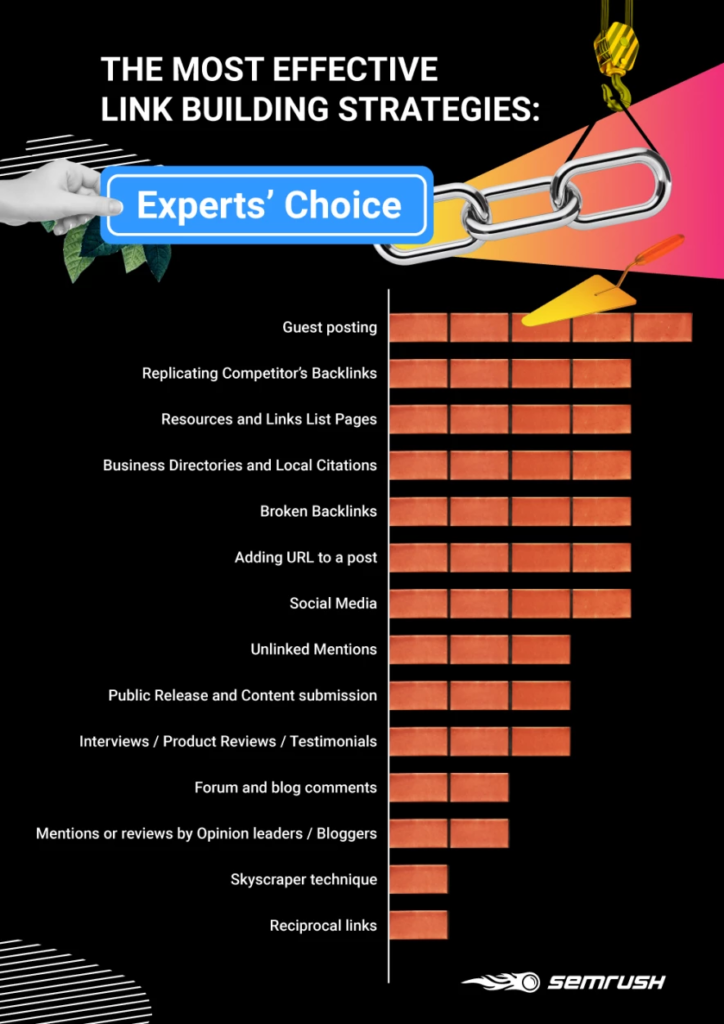 Let's dig into each of the top whitehat link building strategies. Are you ready?
Guest Posting
Guest posting is not dead
If guest posting is dead, why is it the most rated link building strategy? I doubt it's dead now.
Seriously, guest posting works if you know how to do it.
But first, what is guest posting?
Guest posting (also known as guest blogging) is the practice of contributing a content piece to another blog, whether that piece is an article, visual asset like an infographic, video, or any other content formats that will serve the audience of the blog (guest blog).
By all means, you can do guest posting at scale.
Whether you own one website or manage link building campaigns for several clients of your (if you're an agency), you can execute guest posting for multiple websites.
How to Do Guest Posts? 
There is a process you can follow, and it starts with proper guest blog prospecting.
How to Find Guest Blogging Opportunities
Finding blogs and publishing websites suitable for your website has many different ways you can follow.
Google search
You can use the basic Google search (inurl:"write-for-us" "snoring") to find your initial set of prospects for guest blogging.
Furthermore, there are other specific guest posting search queries you can find in our search engine queries cheatsheet. But here are a few ones you can use right now:
"KEYWORD" "become a contributor" inanchor:contact
"KEYWORD" "contribute to this site" inanchor:contact
"KEYWORD" inpostauthor:"guest author"
Be careful. Many blogs in every industry have "submit a guest post" pages but publish low-quality pages. They're easy to spot if you look directly at their blog section.
If you know your industry well, you know what type of content resonates the most with your niche audience.
I highly recommend using "become a contributor" as part of your search query. Given that most of the publishing sites with those contributor pages are normally looking for regular contributors and not a one-time off guest blogger, you're likely to receive repeated traffic from their blog.
You also get the benefit of bringing (absorbing) their audience from their blog to yours.
Author search
Another way to increase your list of gust blogging prospects is to identify an author who has contributed articles to different blogs in your industry.
For example, in the Internet marketing community, one that has been most active recently is Alex Tachalova of Digital Olympus.
If I want to dig in and look for available SEO and internet marketing blogs to guest post on, I'd simply do a Google search for his name, "Alex Tachalova' or even add a modifier such as, "contributor' or "guest post" — in order to give specific websites where she has written content with.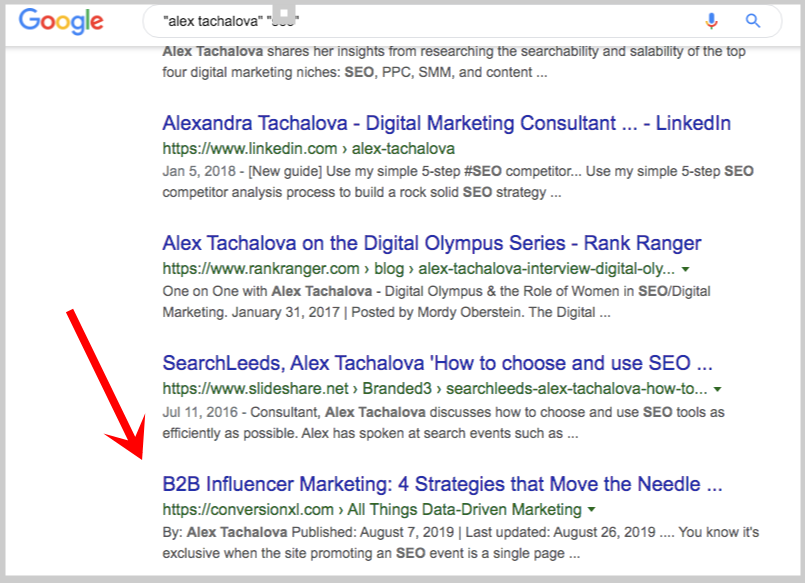 Content marketing tools
There are many different content tools that would give you quick results for any publishing sites in your niche. One that's most effective is Buzzsumo, where you can easily check for any high traffic publishing sites in your vertical.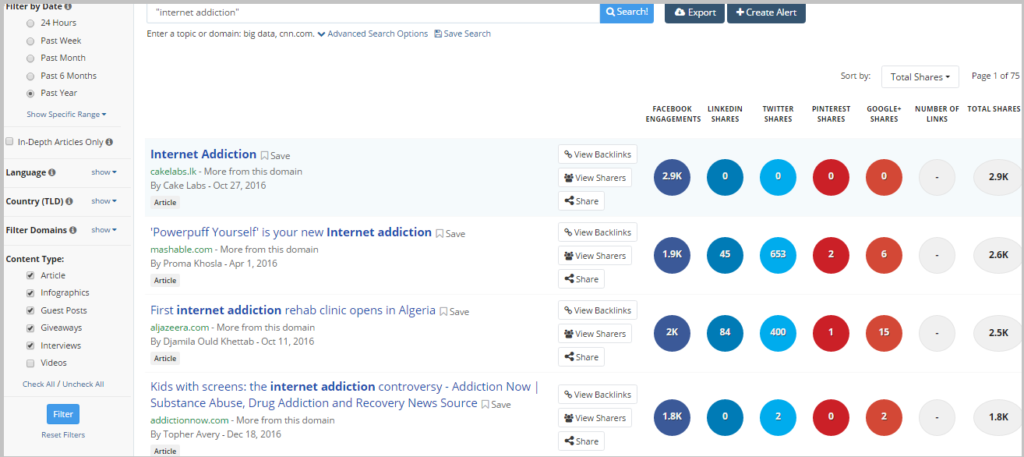 Another preferred tool is Ahrefs. Their Site Explorer has a competing domains feature that will give you more websites to prospect.
Basically, if you enter a domain URL in Site Explorer and click on competing domains, it'll show you websites directly competing with the website you've put in.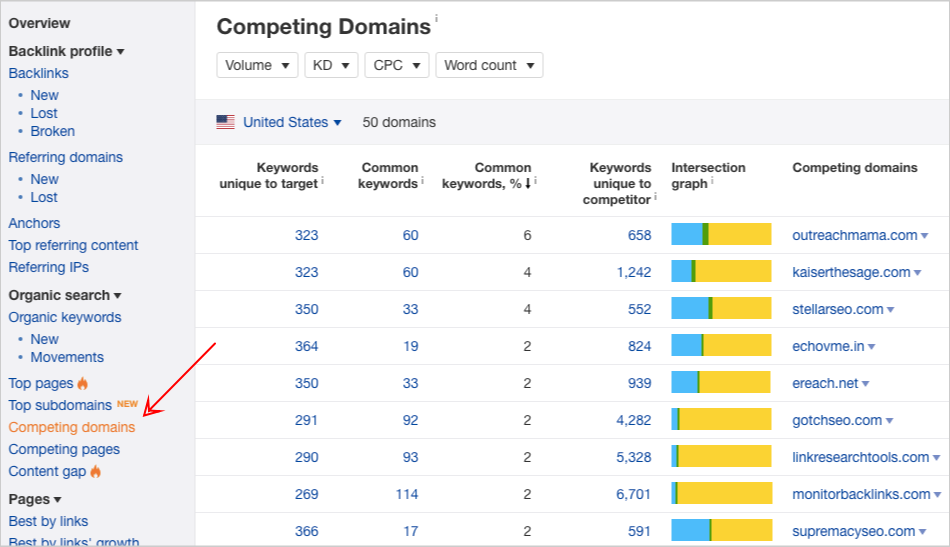 Those are websites you can also target for a guest blogging campaign.
Contact list of guest bloggers
Contacts are important to build a larger network for guest blogging. In any case, you've encountered a solo niche blogger, start building relationships through email.
You never know what that simple connection would lead you to more active lists of guest bloggers. You may ask for any possible blogs they've known or familiar with that might potentially accept guest contributions from you.
An advantage of doing this is that you'll soon discover that these blogs may not have a "become a contributor" or "write a guest post" pages, but accept contributors — if referred by someone they know.
How to Pitch For Guest Blogging Opportunity
This second step of the process may be interchangeably done with the third step (writing a guest post and publishing) depending on the list of prospect blogs you already have.
For example, there are certain guidelines in guest blogs where you have to send first a list of topic ideas write about, get approval on a chosen topic, and that's when you can start the process of creating the content.
Another process may need not to send any guest blogging topic ideas, given that you are accepted as a contributor already. They'll give you contributor access to their blog. You'll then write the post and submit it for approval.
In most cases, you'll have to pitch, introduce yourself and ask if they're still open for new guest authors.
Here's a good email template for a guest blogging pitch that you can use.
Subject: Writing for Example.com

Hey [First Name],

I'm [Your Name], and I write at [Yoursite.com]. I'm also a regular contributor at [mention a popular blog in your space].

Anyway, I'm writing to you because I have some really interesting content ideas that I strongly feel will be perfect for [Example.com]'s audience.

Optional: I've been following [abbreviation of their blog's name] for quite some time now, and I have even mentioned your article about [insert topic of their past article] on this piece I've written [insert link to your post that links to them] a while back.

I can send you the topics I have in mind if you're still open to new guest authors.

I appreciate the time and really looking forward to working together.

Cheers!

[Your Name]
How to Write Guest Posts
In writing a guest post, you need first to start looking at the blog's guest blogging or contributor's guidelines.
Generally, blogs that accept guest posts have their own set of rules that guest bloggers must follow before their content will be published on the blog.
Guidelines vary from industry to industry, and from the audience to the audience. They include word count, audience targeting, tone and style of writing, and additional formatting.
There are options you can choose from: do it yourself or outsource the content to a writer.
For brands, they typically have an in-house content team that crafts the guest post articles. In other online businesses, they outsource the content creation task to an outside freelancer who has expertise on the subject.
Editing, Revisions & Final Publishing
Each online business or website owner has their own sets of protocols with regards to their guest posts creation process.
Depending again on which you prefer: DIY or outsourcing — your editing, revisions, and final publishing will highly depend on it.
If it's DIY, you typically hire a proofreader or use grammar checking tools like Grammarly to improve your draft.
For businesses that have in-house content teams, their members do the tool of checking the quality of content before submitting those pieces to their prospect blogs.
For regular contributors of top authority publishing websites, what you all need to do is to submit your post and let an editor from their team do the proofreading.
How to Promote Your Guest Posts
Guest posts are meant to be promoted.
Apparently, the website you submit a guest post will use their resources (email list, social media accounts, etc..) to promote your guest post.
While that is often the case, it is always a gain to promote your guest post yourself.
Here are a few ways to promote your guest posts:
Create an email marketing campaign promoting your latest guest post and target your email to segmented subscribers who'd find it useful.

Share your guest posts on your own social media platforms. You may even spend a few bucks for social advertising to target fans or followers of brand you've submitted guest posts to.

Internally link your new guest post from your existing content assets to drive visibility to it over time.
There are a lot more methods for guest post promotion, but those are a few things you can immediately apply to your blog.
How to Track Results From Guest Blogging
The goal of guest blogging is to drive results for your site. That includes new referral traffic every month, potential conversions from people clicking on links of your posts, and additional social followers which can be turned into email subscribers.
For example, I use ConvertPlug to create lead magnets for this link building blog.
For each guest post written, there are sections at the end of the posts giving away free resources relevant to the guest post in exchange for their email address.
Once guest posts are published on the blog, you can track the number of people who subscribed to your email list from those guest posts — you can configure settings of ConvertPlug to show it for you.

So, that's a good process you can follow for your guest posts.
If you want to know more details on each phase of the process, you can check out this definitive guide on guest blogging.
Guest Blogging Case Studies
Here are some case studies to give you evidence, inspiration, and additional insights on how to do guest posts:
Resource and Link List Pages & Broken Link Building
There are many resource pages in different verticals. These include link list pages for veterans, resource pages for students, people with disabilities (PWDs), people with Post-Traumatic Disorders (PTSD),  eco-friendly enthusiasts (going green people), and many more.
Resource pages are simply pages that list down links to references on a particular topic. Some link list pages have categories to give you quick show of external resources on more specific topics.

What Is Resource Page Link Building?
Resource page link building is a link building tactic where a person contacts a webmaster and suggests recommended content assets to be added to a resource page.
What Is Broken Link Building
Broken link building is a link building tactic where a person contacts a webmaster who has a broken link in his or her website and recommends a replacement of link/s that include his/her target page.
The methodology, whether you use resource page link building or broken link building, depends if resource pages have broken links.
As simple as it sounds, you use broken link building if the resource page has broken links.
I've covered both of these methodologies here: link building for resource pages and broken link building – you may want to check these out.
Here are basic ideas of how you can start your own resource page and broken link building campaigns.
Here are simple tasks to help you build organic resource page links to your site.
1. Find a topic that serves a linkable audience
To get the most number of resource links for a page, you need to target a linkable audience or link page curators.
A link curator or a linkable audience gathers links on a specific page about a particular topic for the sole purpose of giving its intended website visitors references and resources that they can use either for personal consumption or business research.
These are types of people that are likely to give you contextual links on their resource pages. If they've found your content useful, it wouldn't be difficult for them to credit you with links for your content.
Here are some linkable audiences where your content assets can be catered to: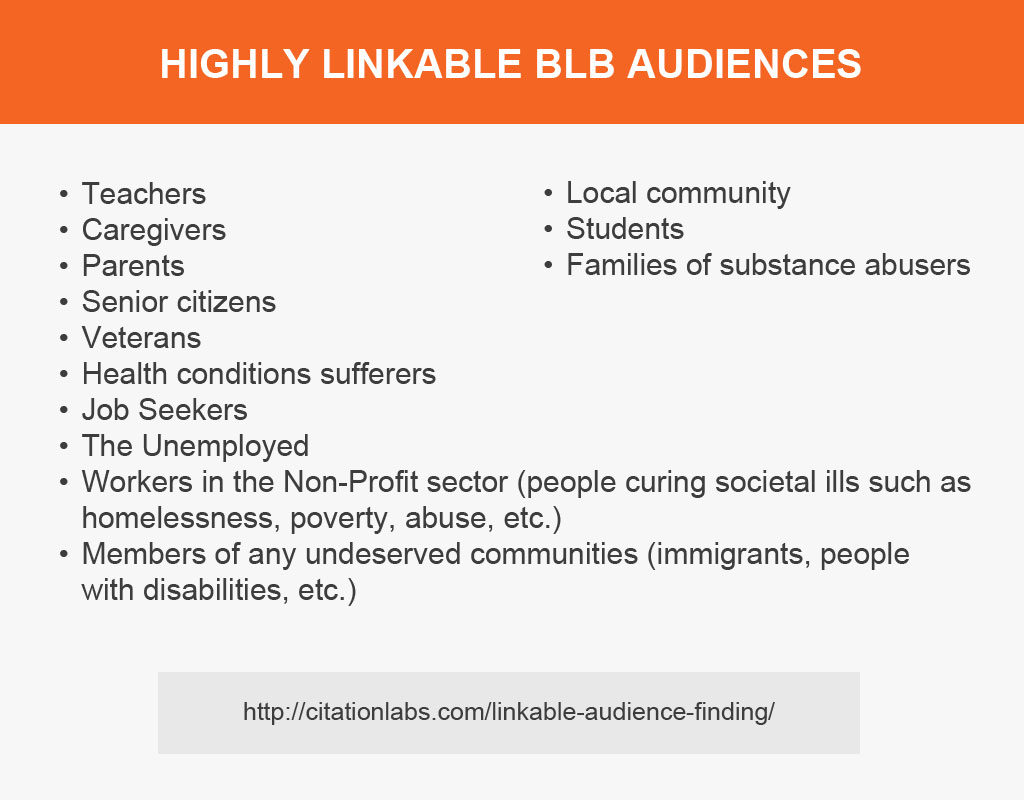 2. Create a content asset about a linkable topic
Once you've chosen your preferred linkable audience, you can now think of topics that best suit them.
For example, if you're in the sleeping industry, you'll typically have an ultimate guide to sleeping or similar versions of it. But that type of topic will not cut through the noise of many guides out there.
If you can target a linkable audience, let's say, Sleeping Guide for People With Disabilities — you'll serve a targeted audience than randomly promoting a content piece to any audience.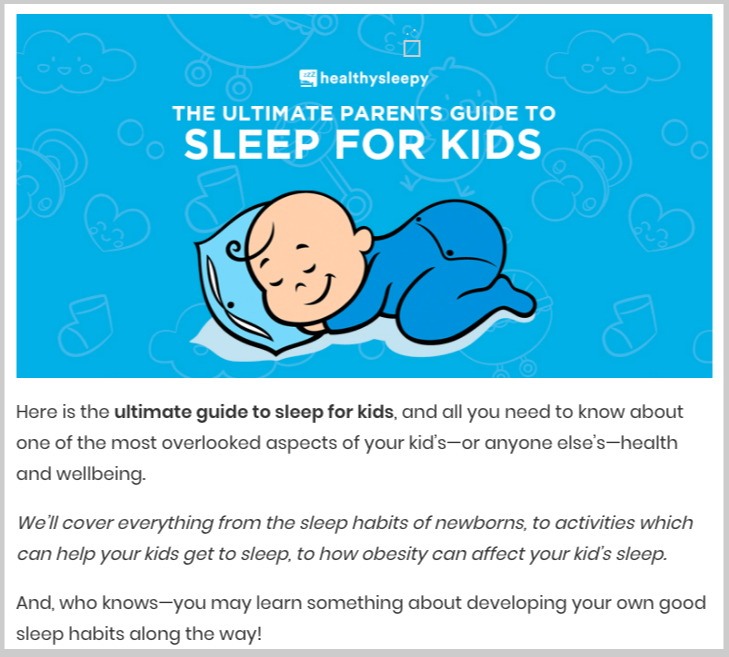 3. Discover resource pages and qualify them
There are many approaches to prospect for resource page link opportunities.
That includes using a tool by Citation Labs — Link Prospector, which helps you automate the entire process of producing relevant resource pages.
All you have to do is to enter keyphrases and configure your preferred settings, and the tool will give you a report of resource pages.

For further reading on this topic, you can see these guides on using Link Prospector and insights as to how many websites your link prospector should be looking for.
4. Find broken links and available contact information on resource pages
You can hire a virtual assistant to do this menial task for you or get a junior professional from your SEO team. Just hand them over a document that shows them the entire process of finding broken links on a resource page and of finding email addresses.
Here are two documents you can provide to your team member.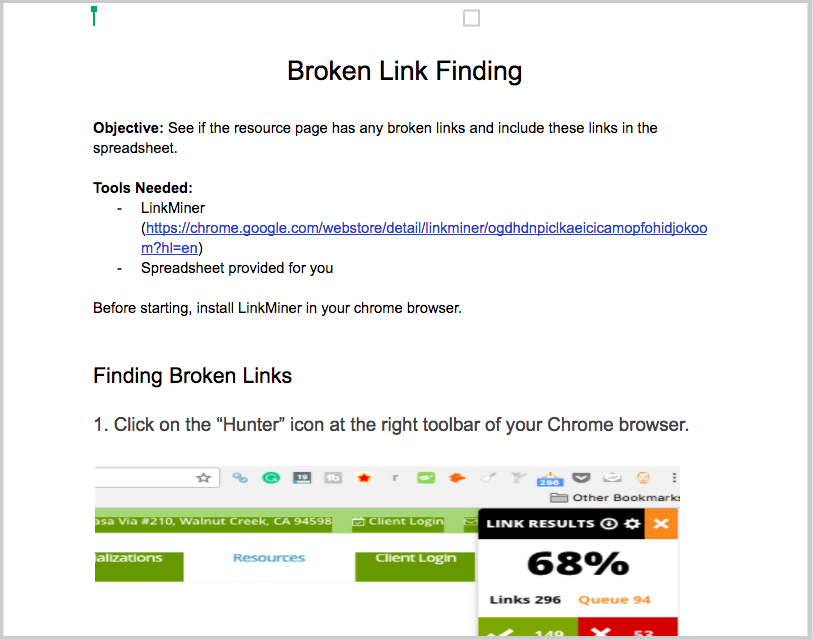 One important recommendation to organize your spreadsheet or any document to collect your link prospects is to use column footprints and/or color codes.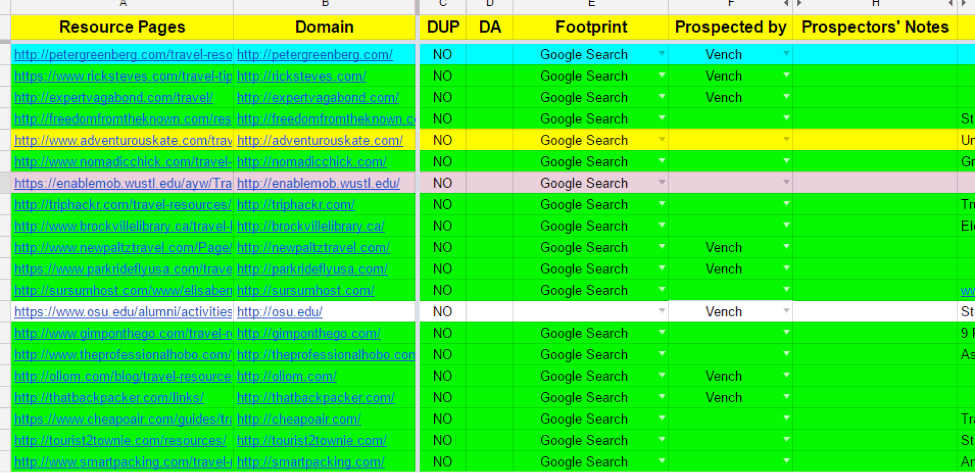 5. Send customized emails to your resource page prospects
You don't have to reinvent the wheel. If it's your first time doing resource page link building or broken link building campaigns, you can get started with effective email templates.
Here are some email copies you can use for outreach.
Initial template without broken links:
Hi [First Name],

I was checking out some of the resources listed on the [Page Title] page of your website, and I noticed that I knew of a couple resources that might be worth adding. Would you be interested if I sent them over? If not, I totally understand, just thought it wouldn't hurt to ask.

-[User First Name] [User Last Name]
Initial template with broken links:
Subject: Found an error on your [Resource Page Template]

Hi [First Name],

I was browsing the [Page Title] page on your site when I encountered a few broken links. I didn't know if you'd be interested in knowing, but if you are, I'd be happy to point out which ones I stumbled across.

-[User First Name] [User Last Name]
6. Monitor new resource links
You can wait for email responses to your pitch in order to know if you received any organic links to your page/site. Another option is to track backlinks beforehand using tools like BrandMentions or Ahrefs alerts — to keep you notified through email of any new links.
[ tool to monitor links ]
Replicating Competitor's Backlinks
Doing competitor analysis is imperative in making sure you're not getting behind from your competitors.
By having that initiative, you'll get most of the benefits such as:
Discovering opportunities you'll otherwise missed if you don't regularly check your competitors — these are keyword and link opportunities.

Determine how much effort and resources to put in for your site on a monthly basis to cope up with the competition.
Moz recently created a superb guide on competitor SEO analysis.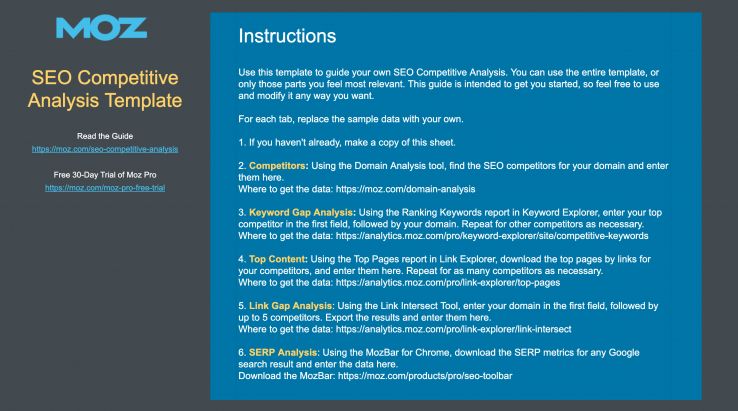 They have a template spreadsheet that you can use straight to your campaign.
Link gap analysis or competitor analysis is identifying gaps in links between your competitors and your site, understanding what strategies work in your industry, and discovering content formats that get most of the links.
You can start this competitor link analysis by entering your domain URL or (a page URL) on a link analysis tool along with URLs of your competitors.
One of the best features of Ahrefs – Link intersect can show you what pages are pointing to your competitors but haven't yet linked to yours.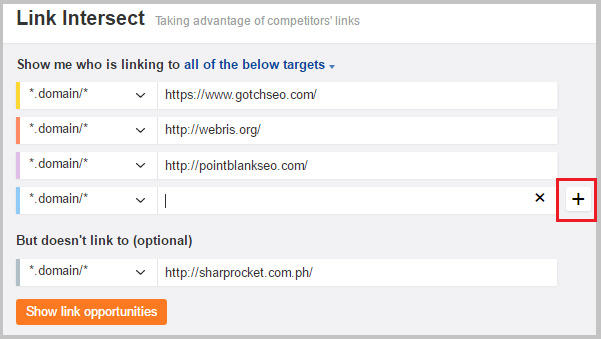 Using discovered pages that linked to your competitors, you can check if they're feasible to acquire based on your current resources.
Do you have content assets that are linkable enough to replicate competitor's backlinks?
The reality is that there are backlinks of your competitors you can't easily replicate given that they've built relationships with those linkers.
What you can do then is to analyze how they were able to get those links and replicate the strategy if you can – that's how to get competitor backlinks.
Unlinked Mentions
Lastly, there are mentions that deserve a pitch to credit them with links.
Link reclamation is the process of identifying and fixing broken links on your website and getting links from other publishers who mentioned your brand or content but didn't link to your site.
There are many mentions of your brand that you haven't discovered yet because you were not able to track them. If you're an eCommerce site that sells a variety of products, there may be mentions of your products and other offerings that you could turn into precious links.
Start by identifying those unlinked mentions using BrandMentions or Ahrefs.
Once you've discovered them, you can proceed to pitch with a simple email copy.
Here's a good email template that you can use for link reclamation:
Subject: Thanks for mentioning [ SITE/BRAND NAME]

Hi [ NAME ],

Hope you're doing great day.

I would like to drop a quick message to say thank you for mentioning [ BRAND NAME ] in your post – [URL].

I noticed that you hadn't included details of our brand and was wondering if you would be kind to include a link pointing to our website, so your visitors would see more information about your reference.

Thanks again

Kind regards,

[ YOUR NAME ]
So there you have it, those are white hat link building tactics you can start implementing for your site.
Do Old Whitehat Link Building Tactics Better
You may be seeing this post again for 2020 or another year. Those old white-hat link building strategies I've shared may be too old and you may be looking for new ways to get backlinks to your site.
The thing is to be advanced in link building is to do old link building tactics better. Find ways to improve every initiative in the link building process – link prospecting, qualification, content creation, and outreach — and perform them at their high effectivity.
Whenever you're ready…here are 4 ways we can help you grow your client or business through performance-based link building:
Claim your Free Link Building Strategy Session. If you've achieved initial traction from Google, we can help you scale up to record-breaking search traffic and sales faster, claim your FREE Link Building Strategy Session. We'll brainstorm some ideas to increase your search traffic through ROI-driven backlinks, including practical solutions to add more content within the next 90 days.
If you'd like to learn the exact link building strategies we use for free, go to our blog or visit our resources section, where you can download guides, cheatsheets, and templates we use for our most successful clients.
If you know another marketer who'd enjoy reading this page, share it with them via email, Linkedin, Twitter, or Facebook.