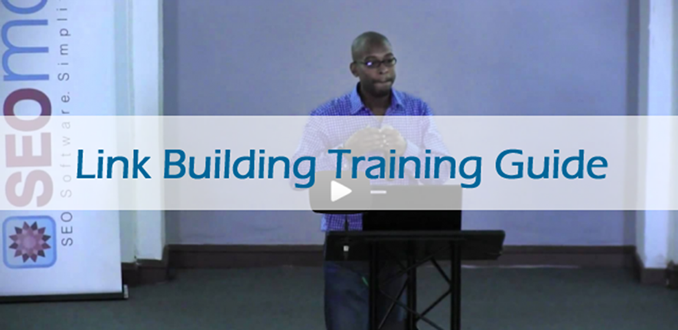 Growth is amazing and every business aims for it but it comes with great challenges and responsibilities. We at SEtalks.com recently increased our workforce from 4 to 7 people (almost twice the previous size) and one of my primary responsibilities (which proved to be a challenge) was to train the newly recruited employees so that they could fit in with the culture and environment of our business. Our business aims to form profitable customer relationships and the new recruits had to be trained to produce quality work for not only our clients but also for our corporate website.
Our new recruits belong to a marketing (more specifically advertising) background and they had a vague idea about SEO and HTML.  Their marketing education proved to be an advantage as they had a good know-how of the target market and how to deliver value to our customers.When it comes to technical SEO and digital marketing they are newbs, and need to be trained. There are two options that come to my mind when it comes to SEO training; either to train the recruits myself by providing reading material, classes and projects, or to register them for SEO or link building courses.
Usually I opt for a time saving solution, but this time I took the difficult way out and decided to train the recruits myself by guiding them step by step through the SEO and link building process.
The initial and the most important task were to explain things in such a way that they could easily understand and also retain it.
Lesson 1: Initial Guide Book + Glossary
Provide the trainees with a book that covers the basics of SEO (I prefer initial guide to SEO by Moz) plus give them a glossary and ask them to read the book chapter by chapter. This is lesson one for trainees who have no idea of what SEO is and how it works.
It is obvious that they will stumble across words like "algorithm", "spider" and a lot such words that don't really make any sense to them, so in that case glossary comes in to play, SEO glossary by SEO Book is pretty detailed and will make them understand what those words mean.
Lesson 2: Introduction to Link Building
Lesson one covers everything that they need to know about SEO, website and link building and why they hold such importance. As this guide is more focused towards link building, lesson 2 will cover everything that they need to know about link building.
In this lesson you will start by giving a brief introduction to link building, why it is important, and why keyword research and links is the perfect combination. Later down the line it is best to discuss metrics (like Page Rank, Moz Rank, Trust and Authority), major types of links and similar topics in this arena. The post I would like to recommend here is by ZD Net, "An Introduction to Link Building: A Critical Aspect of SEO" for this purpose.
It is also important to discuss the tactics usually used for link building and the ones which should be strictly avoided. A couple of years back, I wrote a detailed post on how not to do SEO, this post may prove to be helpful on how not to go with SEO and link building.
By the end of this lesson the trainees will have a clear idea of what link building is, why it is important and how to determine if the link is good or not.
Kristi Hines shared a good post that discusses 5 different types of links in detail that one should build. I recommend using this post as a part of your training program as this will provide a basic idea of how different types of links offer different type of benefits to the websites.
Lesson 3: Introduction to Content Marketing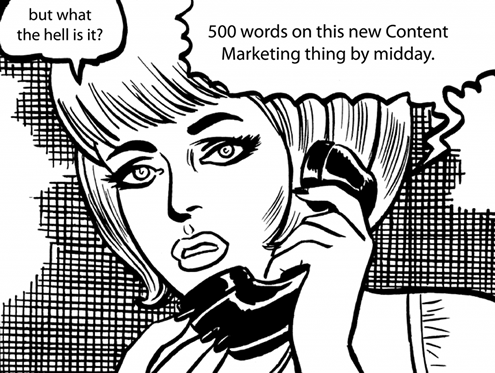 Content marketing is the buzzword in the industry these days, but unfortunately there are very few people who have a real idea of what content marketing actually is.
In my opinion, content marketing is the currency of digital marketing. Anyone who is involved in digital marketing at any stage should have a good idea of what content marketing is and how to handle online content.
There are many guides that give a detailed idea of content marketing but I think there are two introductory guides that cover everything with regards to content marketing and do it justice. One is by my favorite Neil Patel,'Beginners guide to content marketing' on Kiss Metrics and the other is Sonja Jefferson's 'Quick introduction to content marketing' on Valuable Content.
These two blog posts will give a detailed introduction to content marketing, how to go with it,how exactly content marketing works online and helps businesses capture their target market.
Lesson 4: Introduction to SEO and Link Building Tools
Modern SEO world is getting complex day by day and it has become difficult to embark on a link building effort that pays off well without the help of SEO tools. Don't get me wrong, I am not saying it's impossible but it is far more difficult to do everything manually.
If you are interested in building links without the help of any modern SEO Tools, Paddy Moogan's post might help you out.
But, in this lesson you have to give a brief introduction of SEO tools, why we use them and how to use these tools to automate lengthy processes like prospecting, outreaching, etc. SEO industry is investing well on SEO tools and there are literally 100s of different SEO tools (free ones and ones you have to pay for, both) available in the market.
Here is a list of free and paid SEO Tools that I use on a regular basis:
There are tons of other tools available in the market. Cyrus Sheppard of Moz.com wrote a lengthy post on link building tools, I would recommend it for reading to gain a better insight on link building tools. Cyrus is an amazing guy and I personally like him the most in the SEO industry, for this reason I also interviewed him.
At this stage of the training process, the trainer needs to provide the trainees with an introduction of link building tools and how to use them for different purposes. Give them few free and paid tools to play around with by letting them collect information of different websites so that they know how such tool works in general.
Lesson 5: Link Building Campaign
Enough with introductions, by now the trainees must have an idea of what is important and what's not. This is the time to teach them the process of how to conduct a SEO campaign step by step. As I mentioned before that in this post my primary focus is on link building, hence I'll skip the other content and concentrate on the process of a link building campaign.
If the trainees have gone through each lesson thoroughly, they must have tons of knowledge related to link building, but keep in mind they know the theoretical side of things and not the practical side. Aleyda Solis created a great infographic on this topic. This infographic can be a handy document for anyone who is new to link building and SEO as it is a summarized version of the link building process.
Every link building campaign needs to be go through an organized planning process, research is involved in this and the plan needs to be aligned to the business strategy. The flow of information may overwhelm any person new to this; the real question they should focus on is what steps you need to take at the specific stage of the process.
I initially planned to mention everything step by step but this guide by The Word Tracker Academy not only saved my time but explained way better than I thought. In the post '62 steps to thedefinite link building campaign', Mark explains everything (I highly recommend following him on Twitter) from planning to reporting stage that includes strategies, targets/goals, content, prospecting, communication and networking ,etc.
Another post that I highly recommend you sharing with your people is a month by month link building plan by James Agate on Moz.com. This will give a clear idea of how to carry out a proper link building plan month-wise.
Lesson 6: Content Creation
This is a very important lesson and if you do not deliver this efficiently, you will find most of your campaigns unattractive, because creating content for the online medium is different than the offline world.
It's true that content is king but it's not that simple to create quality content as there is no 'free size fits all' formula for it and you continuously have to experiment with different stuff to find out what is working and what's not.
There are tons of resources available, but overloading the new learners with information is bound to confuse them. Start with giving them few but valuable resources to spark up their creative side.
Content in the online world is not only limited to words, but the design layout to graphics even constitutes content. In my opinion, a very valuable post on Hit Reach is a great example of the kind of content you can build to make your website more interesting and link worthy.
A pretty lengthy post by Matthew Barby on Moz.com is quite advanced, but if your trainees can digest it then things will get easier for you and you can actually expect some great results from them. This is also an indication that they like what they are learning/doing.
But the question still remains the same! How to create content step by step? And the answer is available in the infographic below:

Lesson 7: Link Prospecting and Outreaching
This is where communication and networking skills comes in to play. The better they are at communication and networking, the more quality results they can produce.
In this lesson we are going to cover link Prospecting and outreaching in detail. By the end of this chapter they should be able to figure out if the link is quality or not, also they should know how to find prospects and reach out to them.
It is important for a link builder to know how to evaluate the websites and quality of a link because without it, their whole efforts go to waste. In this stage of the training, you have to teach the trainees how to determine the link quality.
There are actually several parameters that one can use to determine the quality of a page on a website.
Page Rank: It's a quality scale provided by Google. 0 is the lowest and 10 is the highest page rank for any website. When it comes to Page Rank the thumb rule is "Higher the better!"
Domain Authority: It's a signal similar to Google's Page Rank but the fact that DA updates monthly makes it more accurate as compared to Page Rank.
Page Authority: This works exactly as DA, but DA gives the result of the whole domain while PA number is dedicated to one page only.
Website Search: Penguin and Pandas by Google are all red alert these days and before getting a link from the website, it is important to make sure that the website is not really a victim of it. Usually search for a brand name in Google helps a lot. If you didn't find them with their brand name in Google then you probably should avoid the website. Also use the search operator "site:" to see how many pages of the website are indexed in Google.
Last Updated: It is important especially if you are targeting blogs. You ideally should look for blogs that are active and have a readership. Always check when the last post on the blog went live and if it's been over a month try to find some other active blog and invest your time there.
A crystal clear idea of how to determine the quality of any website is crucial before planning to take a link from any website of page, it is important to make sure that the opportunity is worth investing time in.
Garrett French writes a great guide on search engine land that covers everything one needs to know about relevance, value and potentiality.
If the players are creative or challenging enough to deal with something extra ordinary, then this drill of creative link prospecting is amazing and allows them to find top quality opportunities.
Finding qualified link prospecting is not that easy and often you need to use different tools for different steps of it. There are many paid and free tools available for this and my friend Vencito Tampon actually created a list of 30 free SEO tools for link prospecting. If you are in to link prospecting in your day job then tools like Preacher and Similar Site Search will definitely prove to be handy.
When you are done with the training of how to find quality websites, the next step is outreach when you have opportunities in hand. E-mail is a convenient and effective method in building connections to get links back to your website. Writing an email is an art and any email like the one in the image below might not help you get a response back.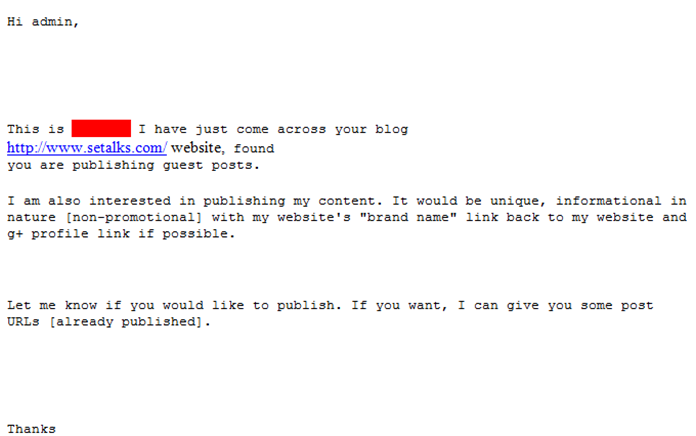 Sometimes when bloggers and content producers continuously get these kinds of annoying emails they end up responding in a frustrated manner, I have talked about this in one of my posts. As I said writing emails is an art, I wrote a post on Moz.com that discusses about writing an email to get a better rate of response.
There is another post that covers outreach email letters [Real Examples] by Peter Attia and this will give your people a detailed insight of how to exactly draft emails for outreach.
I am not really a fan of recommending my interviews but if you are looking for a quick guide to outreaching then my interview by Venchito is very much relevant and informative for anyone who is learning outreaching.
If you want gain further knowledge on the topic then you must read smart SEOs guide to effective outreach.
Hopefully, by the end of this lesson your link builders will be capable enough to handle live projects.
Lesson 8: Link Building Tactics
This chapter is interesting and probably the most creative part of the whole process. The actual keyword for this chapter is "Be Creative". As a trainer you job in this lesson is to inform the trainees of the basic tactics that work and give them a sense of being creative so that they can use their ideas and come up with new tactics that can help you achieve big wins!
Some of the common tactics that work for almost all kind of clients are:
There was a lot of chaos in the industry after Matt slammed it down but if you belong to the same school of thought as I do, then you probably will find guest blogging very relevant and vital.
The basic idea of guest blogging is simple: you create content, place it on a third party website, aim to get yourself featured in front of their audience, set yourself as an expert, flow traffic, link juice and authority to your website.
Guest blogging is never about link only; sometime back I wrote a post on Moz that discusses the real benefits of guest blogging.
Another thing that works best with most industries is infographics. All you have to do is to get the data, stats or information about the subject and display it in a graphical format.
Once you have the design ready, make it live on your website and then reach out to the influencers, bloggers and media journalists. Make it in a way with the aim that they'll it re-share on their blog with a link back to your website.
Obviously this was just an overview but in order to get more detailed knowledge about infographics, then a post by Paddy Moogan is worth reading.
If you have powerful outreaching and convincing skills then you probably will get better results through these tactics.
The idea is find the broken link on the website, then reach out to the webmaster and indicate the page that contains 404. After you have pointed it out, suggest a solution that benefits them and yourself as well.
In case you are looking for a detailed guide related to this subject try reading the Broken Link Building bible by Russ Jones.
This is one of those link building tactics that most people neglect and the great part is that getting link from these pages is way too easy.
The idea is to recheck your existing images in Google and see who else is using your picture. Once you have the website, just reach out to them and ask for a link back as they are using your property.
Jason of Kaiser the sage writes a good post on this topic. I would recommend reading this.
The ideas I have discussed in this post are few ways you can use to get a quality link that points back to your website, but the core lesson you have to teach your team is that these are the common ideas that almost anyone in the industry is using.
Tactic is a free word and it only limits where your creativity ends so always read, think and share ideas with each other and you will definitely come up with some strategies that are new and results of that can prove to be phenomenal.
If you are looking for more create link building ideas here are some posts I strongly recommend:
Also subscribe to blogs like Moz.com, Search Engine Watch to get better and up-to-date information on link building.
Lesson 9: Reporting
Technically now your people are good to go with live projects, and they have the ability to build quality links for you and your clients' websites.
Although it's awesome but if you cannot present the thing you have done, probably no one is going to trust your skill and that is why it is important for them to learn how to report their link building efforts.
The problem is that most people don't really have an idea of how to report their link building efforts that give the client a clear and quick view of what you have done over the past month and how it affects their business.
Justin Briggs write a great post on Raven Tools where he describes in detail how we are reporting our link building efforts and how we should be doing it. He also created a phenomenal Slide Share presentation on a similar topic so if you hate going through pages then this presentation will serve the same purpose.
After going through this extensive training process, your new link builders and trainees will be able fit into your SEO team to produce creative and quality work that delivers value to your clients.
About the Author:
Moosa Hemani is a search and Inbound strategist at SEtalks.com where he talks about search and social and inbound related topics. For more updates related to SEO and Inbound, follow him on twitter (@mmhemani)
Whenever you're ready…here are 4 ways we can help you grow your client or business through performance-based link building:
Claim your Free Link Building Strategy Session. If you've achieved initial traction from Google, we can help you scale up to record-breaking search traffic and sales faster, claim your FREE Link Building Strategy Session. We'll brainstorm some ideas to increase your search traffic through ROI-driven backlinks, including practical solutions to add more content within the next 90 days.
If you'd like to learn the exact link building strategies we use for free, go to our blog or visit our resources section, where you can download guides, cheatsheets, and templates we use for our most successful clients.
If you know another marketer who'd enjoy reading this page, share it with them via email, Linkedin, Twitter, or Facebook.