Obtaining links in the ecommerce realm is tough and tedious compared to other types of websites. The approach use should be creative and unique to get traction in the chosen field/industry.  Needless to say, this affects the view/perspective of many SEOs and what tactics they are implementing for their link building campaigns.
Let's hear from what Alessio Madeyski has to say about ecommerce link building. He's a digital strategist, with focus on SEO and content strategy. In October, he will move to New Zealand to find the right gig. 🙂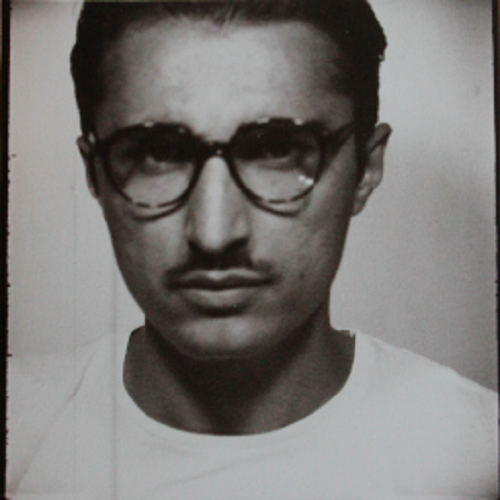 What is the daily work of Alessio Madeyski? What is your first task/job in SEO?
The first thing I do in the morning is to go and say hello to all my teams, making some jokes, asking if it's all good, and if they need anything. I believe that is the most important thing to do to motivate the team and at the same time to feel part of them. Then I take a coffee, and only after it, I start basically managing the seo strategy together with 15 awesome people from France, Italy and Spain. At the end of august, though, I will leave Zalando to shift more in the digital strategy world, with focus on SEO and content strategy. So, I need to study and practice a lot, reading a lot of books and posts. I think I can summarize my daily work right now as the one of a student.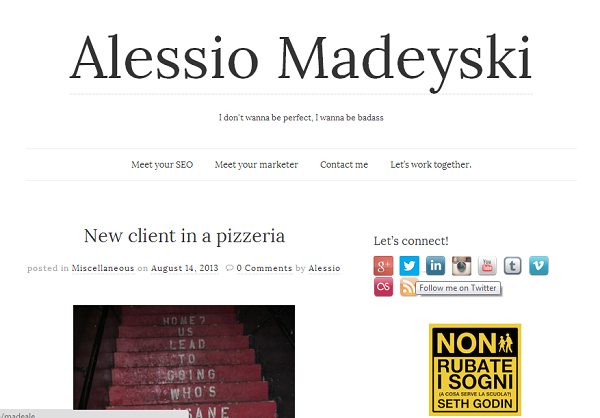 What makes ecommerce link building different from the usual link building tactics we've seen on the web?
E-commerce link building, as every type of link building, is exciting only when you place links because you have something to say in that moment. I found pure link building pretty boring, especially when you are working with an e-commerce, where the chances to have some great relationships and collaborations are much higher compared to other type of websites. Just watch closely your niches, your customers, your users…and there you have the answer to which type of link building you can do, where a link is the result of a message you are giving. When you are working for an e-commerce you have plenty of questions and doubts from your customers: you create something to answer them and you can obtain a link. I'm not saying that the link is coming naturally every time, but at least you can ask for it with no shame, because you did something great for the user.
There are tons of opportunities to obtain links/shares for an ecommerce site. One famous tactic is instructographics. How does this kind of web property capable of attracting mentions/shares?
You said it….tons of opportunities. One thing that I learnt is that it's better not to focus only to a type of content to obtain links and shares, because in doing that, you are automatically closing your brain to other ideas. The same for instructographics: you see good ones, very good ones, and shitty ones. Why is that ? Because TOO often people are creating this type of content just because it's hype and "cool", without understanding the value of the message you are giving. The best question is: if we do this instructographics, are we adding a real value to our customers and to our brands? if not, move on. Don't follow the hype, follow your community, your people, and what you're learning every day in your company.
Building a brand community is hard to achieve and to develop. One of the tactics proven to be effective in this is giveaway/contest? What are the things one should consider in creating such kind of brand asset?
What are you offering to the user? Are you offering something different from your 154 competitors? If you don't have competitors, are you offering the best experience ever? You see, in my opinion we are focusing too much on tactics rather than on what we want to offer to our customers. The brand community wants something that works. And you can do whatever giveaway or contests you want, but if the users don't trust you, you are screwed. In the short term, you can do whatever you want, and many times you can fuckin around with the customers. But there is gonna be the day where they are gonna understand that you did something just to hide something bigger, and you don't wanna be in your office in that day.
Forums are not usually utilized in ecommerce sites. What do you think are the reasons why forums are not given attention to by webmasters or site owners, though it's proven to be effective in building a brand community?
I have a strange relationship with forums. I used them a lot in the past, especially for music-related stuff, but now I tend not to use them anymore. I believe the main idea behind a forum is really good, but when a forum is "branded", automatically you detach yourself from the quality of the information you find inside. Forums should be independent, genuinely written by people who are sharing ideas. If I am in an e-commerce website, and there is a forum inside, well….I would never look inside, because I would have tons of doubts on the quality of the sources. Plus, in 2013 many features of forums are now in the social networks.
How should ecommerce merchants make their product and category pages content-rich and linkable?
By understanding the user's needs. In too many sites, I'm seeing a content that is too similar to other sites, or poor in quality, or just not interesting. If you are selling bike's seats, tell me the story behind that seat, who made it, why they made it like that, and why I should buy one of them. Do not tell me just technical stuff, because sometimes the emotion you feel for the product is more important than anything else. Be technical, be emotional…just understand your user and you are gonna have the most linkable page in the world. Do not try to please every person in the world, because that's NOT the way. Talk to your customers, and create what they need, not what you think it's right. Moreover, e-commerce people should bring more things from the offline world in the online reality.
How do you evaluate a link prospect for an ecommerce site you're working on?
Treating him/her not as a link prospect, but as someone who may find interesting what I have in my site. And you know why? Because at the end of the day, it's more important to me to have a new customer rather than having a new link from someone who don't give a shit.
As link builder, the standard parameters are taken in consideration when I evaluate the website where to place a link, but after a while the best collaborations I had were the ones where there was a mutual interest in something we did in our website. I had links in sites with no high authority-page-rank-dompop-whatever-the-damn-thing-you-wanna-evaluate that bring more traffic and orders than the biggest websites in the world. How? More often small websites are kept by people who care about their readers, and their readers trust the author and so the link she places.
Webmaster's note: Make sure you check out this list of free SEO tools. 
What ecommerce link development tactics are best to implement for long run (even after many Google updates had passed)?
For long run? Keep working hard on your e-commerce site and services. Link should be the last thing you have in mind when people are complaining about something you have or you don't in your site. How many times there is a link to something that is crap? I believe the user is NOT stupid, and you should believe it too, as matter of respect, especially if you want to create something in long term. Focus on your content, focus on your services and only after that try to understand which link building strategies you can use to make your awesome website more visible. The link is NOT an experience. Your site is.
What do you know about relationship based link building model? Is it important in creating a campaign for ecommerce sites?
I see many SEOs I admire saying that "relationship based link building" is a joke. Now, I don't care about the name, but I do know that many of my greatest links came from some sort of relationship with the person who placed the link. The relationship does not necessarily mean you have to get married with the web masters, but it is some sort of warm approach to a cold tactic. If you create trust between you (link builder) and the web master or the blogger or the journalist, you are earning something that money cannot buy: respect. Moreover, it's more easier later to ask for another link in this way, because you see….it's not matter of link no more, it's matter of helping each other out for a mutual interest in something.
Where do you see yourself in the next 5 or 10 years?
I start saying that in 2 months I see myself in New Zealand, where I'm gonna try to bring my knowledge on doing SEO at senior level for one of the biggest e-commerce in Europe. In the long term, I see myself helping websites to grow and to build trust with their users / customers through content. I have a lot of ideas to make small and big realities better, and I do believe in the power of changing the status quo of the things. I like to define myself a catalyst: I speed up things and I work hard to help someone do the right thing. 
If you liked this interview, feel free to share it to your friends. Subscribe to my blog and follow me on  @venchito14.
Hear about new posts as they happen. Build extraordinary links.