For more than a decade, guest blogging has been by far one of the scalable link building tactics used by search marketing agencies, bloggers and business owners to get backlinks for their own websites.
Also known as guest posting, guest blogging is the practice of contributing a content piece to another blog, whether that piece is an article, visual asset like an infographic, video, or any other content formats that will serve the audience of the blog (guest blog).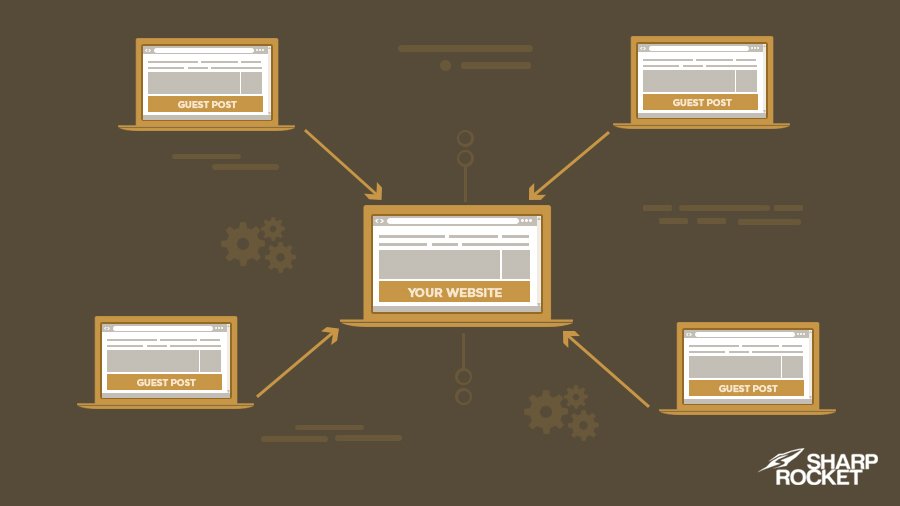 There are many benefits guest blogging does for your website (aside from getting a backlink):
Serves as a social proof you can include on your site's landing pages (e.g. As Seen On or Featured In) or on your outreach emails when reaching out to other industry publishers (e.g. I've contributed articles to X, Y, and Z).

Increases your brand followers in your social accounts coming from the other blog's existing audience, which will eventually help amplify your future content assets.

Generates assisted conversions (potential customers/clients) to your website.

Improves search visibility of target pages for keywords you're trying to rank for.
In this post, I will share my typical step-by-step guest blogging process from finding guest blog opportunities to tracking results of guest content.
How to Find Guest Blogging Opportunities
In guest blogging, your first initiative is to identify your market audience.
To help you define it, here are some questions you can ask yourself:
Who are the direct consumers of my brand, those who will primarily benefit from my products or services?

What are the other industries I can tap onto aside from my primary niche? (Brian Dean referred it as "shoulder niche").
If you are a marketing consultant, you can ask your clients or get some data from their sales data for you to determine their target audience.
Check if your preferred industries have enough blogs to target for guest posting. You can be in a very defined niche, i.e. snoring, where you might only find a few blogs to pitch guest posts to.
In this case, you can prefer page-to-page relevance over domain-to-domain relevance. Here's an image to explain what this means: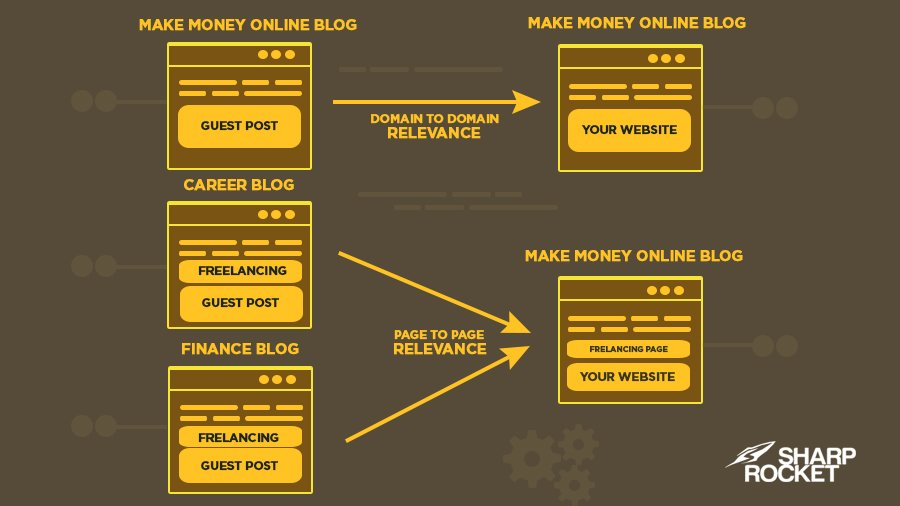 Once done, proceed to finding guest blogs.
There are many sources out there that you can use to come up with a list of websites to target for guest blogging. To name a few:
Google search (using search queries such as inurl:"write-for-us" "snoring").
Portfolio of industry guest bloggers ("guest post by" "Ryan Stewart" – fastest way of generating a list of guest blogs by checking

 

blogs where an active guest blogger contributed posts to)

Twitter search (using search queries such as "guest post" "snoring")

Contacts of other industry publishers (exchange list of guest blogs with a niche blogger).
Recommend resource: Search Engine Queries Cheatsheet
The best way to save time in guest blog prospecting is to qualify websites as soon as you landed on them.
1. Check estimated organic traffic
You want to contribute content to a blog that markets itself. This ensures that your guest post will have a high lifetime link value – which means that it remains to provide direct benefits to your website even after the first burst of traffic it'll get once published.
Use SEMRush to get an idea how many organic visits a particular blog gets every month (estimate).

Tip: A sudden drop in the blog's estimated organic traffic may indicate penalties it received in the past.
2. Review the blog's engagement status
The average number of quality comments a blog receives for his articles is a good indication of how engaged his readers are with his blog.
See if the blog has a substantial # of comments by simply checking his recent posts.

3. Authority and trust
How authoritative and trustworthy a site isn't accurately measured by metric tools available in the market such as Moz' DA and Ahrefs' Domain Rank.
However, having a benchmark (e.g. DA30+) gives you the scalability you need to quickly qualify blogs as you landed on them.
Tip: Don't use DA/Ahrefs DR for blog qualification alone. There are a number of blogs with low DA but have a high estimated search traffic (as measured by SEMRush' SEPrice)
How to Pitch Guest Blogging Ideas
Your next step is to pitch potential publishers with content ideas of your guest posts. Effective guest blogging involves brainstorming for the right content ideas suitable for a guest blog.
Here are a few ways to generate guest post ideas:
Topics listed in guest blogging guidelines (do a Google search for site:exampledomain.com guest blog guidelines – ensure their preferred topic ideas is your first priority).
Blog's previous articles (site:exampledomain.com "topic")

Blog's categories (for page-to-page relevance)

FAQfox (most commonly asked questions)
Buzzsumo (most shared content in the industry)
Ahrefs (most linked-to-content based on the # of unique referring domains)
It will help if you organise a list of guest blogs together with the following details:
Domain Name

DA/Ahrefs DR

SEMRush SEPrice

Contact details (name, email address/contact form) – see how to find email addresses guide

Guest blogging guidelines link

Content idea #1

Content idea #2

Content idea #3
Pitching Best Practices
Whatever outreach platform you use, it is an effective way to personalise your pitch while being efficient in sending outreach emails.
Always address the blog's owner with his/her name (e.g. Hi Andy).
Include three content ideas (customized for the blog) in your outreach email.
Provide social proofs such as links to your recent guest posts, more importantly, if you're trying to pitch to high-tier industry blogs. Write a few sentences how these guest posts did performed (# of comments and social shares they received).
Compliment the guest blog when it's only applicable such as when the blog has a good webpage design). Be authentic at all times.
Pro Tip: Prioritize your guest blogs based on their authority and trust. You can personalize high-tier guest blogs a little bit more by providing feedback or opinion to one of his recent blog posts.
Further Reading:
Definitive Guide to Blogger Outreach
Blogger Outreach Guide by Ahrefs
How to Write Guest Posts
Drafting is important in guest blogging as it basically guides you (or the content creator) on structuring the guest post based on:
Level of audience the guest blog caters to (beginners, intermediate, advanced)

Type of audience they're writing for

Type of content they're writing about (list post, case study, tutorial, etc..)
The topic idea that has been accepted by the blog owner should be well-written in the format and context of the details listed above.
It is also important to check the blog's guest blogging guidelines for other important information, such as the tone and person point of view, that must be taken care of while writing the guest post.
There are two ways to succeed in writing a guest post: do-it-yourself or outsource it to a freelance writer.
DIY (Do It Yourself)
If you want to have a full control over the content, it is a great idea to write the guest post by yourself.
One approach you can consider is dividing the guest content creation into three different phases (drafting, researching and final writing).
You can schedule each phase on different days to help you focus only on one task.
Use Trello to manage your tasks. Personally, I create boards for To Do, Doing and Done to streamline my process in content creation.
Tip: Invest in grammar checking tools like Grammarly to semi-automate proofreading and ensure the quality of your guest posts.
Outsource it to a Freelance Writer
For agencies, one option to scale content creation in guest blogging is to hire freelance writers.
Websites like Upwork, Onlinejobs.ph (Filipino writers) and Facebook writing/blogging groups are sources where you can find quality writers.
Another approach that you might want to consider it is reaching out to bloggers and publishers in your industry and ask if they are doing freelance writing. They may charge higher than the usual freelance writer but the quality of writing will best suit for the guest blog.
Editing, Revisions & Final Publishing
Before submitting your guest post, it should be part of your process to check if there are any corrections that must be made to avoid early rejections to your content by publishers.
For the author bio, make sure you include external links pointing to your target page (homepage or a linkable asset you're trying to increase visibility with).
Request to publishers, if possible to include your author bio at the end of the post instead of placing it in the usual "author bio box". In my own experience, contextual "author bio" links gives more link value than a link from an "author bio box'.
Tip: Include internal links in your guest posts pointing to a relevant content within the guest blog. Having the webmaster do less work is a big plus.
Some publishers won't allow you to link to a conversion page (e.g. product page) – in this case, you may include a link to a category page. This is a good approach if you want to flow link equity down to your deeper pages, such as your product pages.

Another approach that you can text is including a "guest post lead" or "expanded guest post" at the end of your post.
Expanded guest post or "guest post lead" is an extension of your "guest content" that provides more information on the topic not included in your content (e.g. 3 more advanced tips on X, free cheat sheet, data/report or summary that covers the topic in more details, etc..).
Below is an example of an expanded guest post that generates a good number of email subscribers for SharpRocket.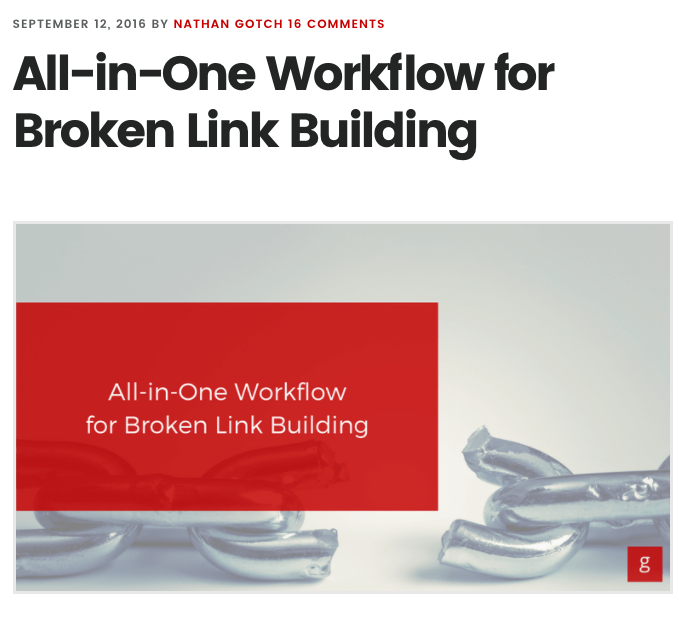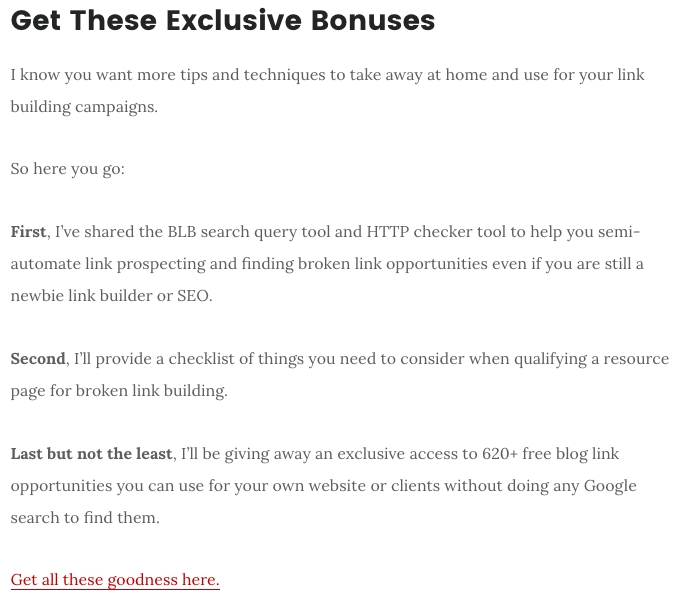 Personally, I prefer to create a "custom page" to be linked to from a "guest content" (see example below).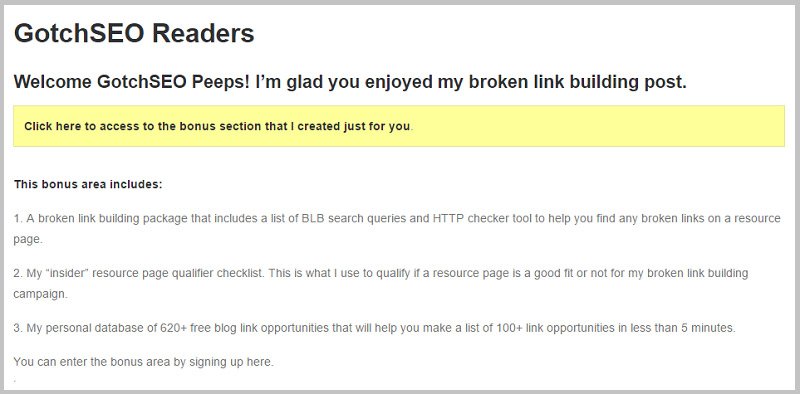 When you have the content ready for submission, it is best it to send your post in HTML aside from directly attaching the document in your email. This eases the work of the publisher to upload the whole content and properly link to certain pages.
How to Promote Your Guest Posts
Publishing your guest posts is only 50% of the battle.
It is best to promote your "guest content" once published on the target blog.
Here are my favorite ways to put more eyeballs to guest posts:
Write a "promotional email" sharing your latest guest content and send it to your email subscribers.

Get more visibility by distributing your content on different social platforms.

Link to it from other external web content assets, like guest posts on other industry blogs.

If budget fits, invest in promoting a guest post through Facebook advertising (only when you have secured it on a high-authority blog).

How to Track Results From Guest Blogging
No one succeeds without tracking results of work.
Identify which of your guest posts helps achieve your business objectives. It will be more beneficial for your brand to land more solid links from them (and more brand exposure) by regularly supplying with "guest content".
Create a Custom Report in Google Analytics (Customization – Custom Reports).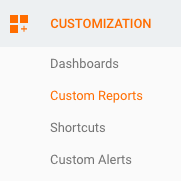 Click "Source" and "Landing Page" for Dimensions and "Goal Value" and "Users" for Metrics.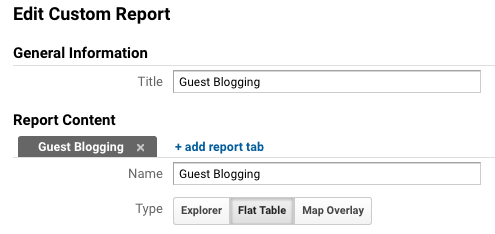 For Filters, click "Source" and type in the domain name for exact value. 

Then click save.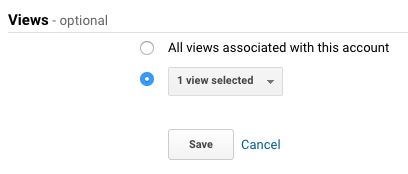 You will generate a custom report wherein you can get insights on the following:
Number of users each guest post received for a certain period of time.

Which pages (Landing Page) users landed on coming from the guest blog.

Business value these referral visits/users generate on your website (depends on your custom goal values). 
If you have setup a custom lead magnet/page on your website where referral users from guest blogs will land on, you can check how many referral visitors have converted into email subscribers.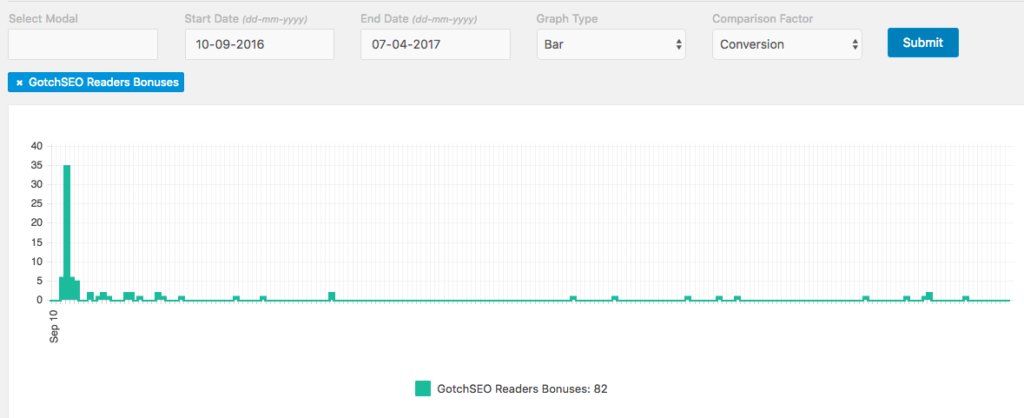 Personally, I use ConvertPlug to create lead magnets and to track the # of new email subscribers these guest content pieces generated.
Tip: It would be a best use of time to only create a custom lead magnet if the guest blog has high potential to drive converting visitors to your website. I suggest you check how many estimated organic visits the guest blog receives on a monthly basis using SEMRush.
Leverage new opportunities from guest posts
To further see the business value of your guest posts, check if there are referring links to your guest posts as well as positive mentions of your brand (right after these guest content have been published).
Reach out to these new linkers for opportunities to collaborate on content (guest post) or get exposure in other ways (podcast interview, getting featured on link roundup, etc..).
TL;DR
Prospect for guest blogging opportunities using search engines (Google), Twitter and/or reverse engineering industry guest bloggers.

Check the blog's estimated organic traffic using SEMRush.

Check if the blog receives quality comments on his content.

See if the blog has an authority and trust using metrics like Moz' DA or Ahrefs' DR.

Pitch bloggers/publishers with three or more customized guest post ideas for their blogs.

Create a draft of the "guest content" based on the chosen topic idea of the webmaster.

Build the content either by doing it yourself (DIY) or outsourcing it to a freelance writer.

Ensure quality of content by checking its information as well as add important details such as author bio, external links to your target page and internal links to guest blog's relevant content.

Promote your guest content to your email newsletter, social media accounts or on your other guest posts.

Track # of visits and conversions generated from your guest blogging campaign using Google Analytics and conversion monitoring tools like ConvertPlug.