At Sharprocket, we provide top quality link building services to SaaS, Ecommerce, and SEO agencies. We specialize in these markets because we want to dig deeper into clients' pain points, challenges, desires, and new search opportunities they can still discover.
You may have searched for "link building philippines" or "link building agency philippines" where you'll find dozens of agencies you can simply hire at about $300 per month for 50 links.
Their offers are too promising but sound unethical regarding link building practices. Most link building agencies in the Philippines offer Fiverr-like and Private Blog Network links, but we don't.
At SharpRocket, we're proud of our link building packages using white hat SEO strategies to get quality, relevant links to boost your site's rankings at a desired growth pace. We make sure you get every penny's worth from our link building pricing in the Philippines.
Our prices are costly, but we guarantee performance for your search growth.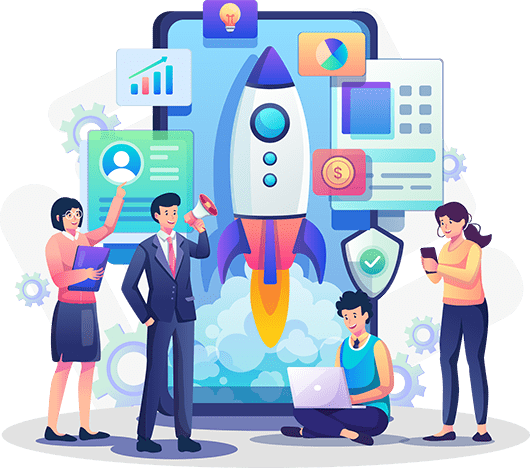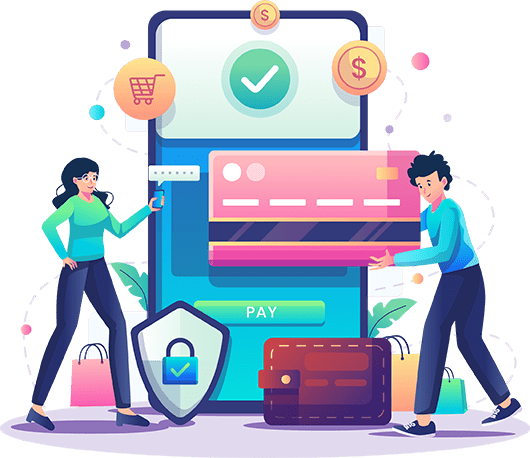 Link Building Pricing Model
---
SEO freelancers and agencies in the Philippines have different link building pricing models that determine the client's potential to invest in link building – whether they should hire a company or not.
Study these different price models in link building and decide which fits you best. There is no right or wrong link building pricing model. All of these have benefits and drawbacks you have to weigh.
Typically, five pricing models link building companies in the Philipines use, as follows:
Hourly Services
As it suggests, you pay a link building agency every hour they render their services. To compute the project's total price, you simply multiply the number of hours they serviced you by their hourly rate.
This pricing model may be enticing, but it also has its drawbacks.
First is that there are no guarantees with results. They can charge you for 8 hours but still haven't gotten a single relevant backlink. They could have done link prospecting, research, create content, and manual outreach, but within those 8 hours, they haven't secured a single link.
This scenario proves the lower value of an hourly-based pricing model in link building. Agencies and freelancers can clock in and out of their work without a high regard for results.
If you're an SEO agency outsourcing link building, this could be a waste of time, as you'll be investing in your communication with your service provider without having full confidence in the results of their work.
However, the benefit of an hourly-based link building model is you can only set hours for an individual project. This benefits you mainly if you have several SEO projects and only want to put in a couple of hours of link building work for a big SEO campaign, while other smaller SEO projects can take fewer work hours.
You can predict your budget and cost. In budgeting your finances well, you can control the money for SEO expenditures.
Project Based
Most SEO agencies in Western countries typically take this link building price model because not only do all their SEO companies have a huge budget, and some may only require 4 or 6 links a month for 3 months straight.
After they've done all technical and on-page SEO, they want to see the significant impact of links on a particular site they're doing SEO for.
If you're looking for the best results within a short period of time, this is your best choice for link building model. You get results within 3 or 6 months, depending on your arrangement with your link building agency.
In a project-based link building model, it is best to tell your agency know specific goals you're looking to achieve. Given that you're only working on a particular project, you want them to see your objectives and understand how they can help you achieve that.
This also applies to SEO agencies looking to outsource specific work in link building – i.e., link prospecting or manual outreach.
Let's say you already have a list of domains/sites you want to contact for links, and your writers have written content. Then, all you need is someone doing the manual work for outreach.
While this may sound like a better choice, it consumes more time on your end instead of hiring the entire link building agency to do every bit and piece of link building for you.
Monthly Payment
By paying monthly, business owners can set expectations for the potential ROI of links on pages they're trying to rank for.
A link building monthly pricing model includes detailed activities such as prospecting, research, approval of lists, content creation on and off-site blogs, manual outreach, and reporting.
One of the benefits of a monthly payment method for link building is that business owners like SEO agencies don't have to monitor their partnered link building agency for their work. They simply wait for the agreed timeframe for the links to be delivered to them.
This allows them to focus on the most important parts of the business, like generating new SEO leads or growing their SEO teams.
Initially, this could be risky for SaaS, e-commerce site owners, and other business owners to invest in link building, as they don't know if the link building agency can deliver well.
As soon as they see the first month of backlinks, or after the test trial time, they would know the quality of links being served by their outsourced link building company.
However, one of the drawbacks of the monthly payment model is regardless of the number of links the agency delivers. You will have to pay them the monthly retainer. For example, whether it is 15 or 20 links, they still get paid the same monthly price of $4,000.
Contractual Services at Fixed Rates
For link building companies offering a contractual pricing model, they typically include a set of services they'll provide you along with corresponding price points.
For instance, they could give you $500 for initially developing a list of relevant guest blogs for your site. It is a pay-per-task model where you only pay them if you do the work.
Unlike monthly payments, you don't need to invest much money, only for ad-hoc tasks you don't specialize in.
The only downside with contract models is that you don't get the full scope of services you want for your SEO campaigns. It is also not performance-based, so you can't make the link building agency accountable for results.
Pay for Performance
This is the most common pricing model for link building companies in the Philippines. And for SaaS, eCommerce, SEO, and digital marketing agencies looking to outsource link building projects. Why?
With this pricing model, the link building agency removes the risk for their clients by not getting the value for every penny they invest. No links. No pay. It's that simple.
Unlike the link building pricing models, where you pay an agency provider for any additional services or consultation, with the performance model, you don't have to pay anything else.
Link Building Average Prices
Hourly Services
The average for hourly services is $100 – $300 per hour.
Monthly Payment
The average monthly payment model for SEO pricing in the Philippines is between $750 - $5000.
Project Based
For project-based, the cost averages from $1,000 to $30,000.
Contractual Services
The average price for contractual services is: for link prospecting, it's $200 for a list of 300 qualified, relevant blogs.
Pay for Performance
The price depends on the link type and quality, which is based on a range of authority metrics. For instance, most businesses pay $250 per link. Bulk packages like 20 links get a discount of $25-$50, making the cost per link $200.
Link building is what most websites who've done their on-page and technical SEO part meticulously. They need more quality links to push their rankings and dominate more keyword opportunities for their business.
When hiring a link building agency, remember to look for a provider that does its job delivering the most quality and relevant backlinks.
Are you in need of a link building company? Then, SharpRocket is here for you. Check out our link building packages below, and you can contact us here.
SharpRocket Link Building Pricing
Startup
6-7 Editorial Links
DR 35+ Minimum
Bi-Weekly Strategy Calls
Dedicated SEO Specialists
Custom Tracking Reports
Growth
22-24 Editorial Links
DR 35+ Minimum
Weekly Strategy Calls
Dedicated SEO Specialists
Custom Tracking Reports
Keyword and Backlink Gap Analysis
On-Page Optimization Recommendations
Authority
50 Editorial Links
DR 35+ Minimum
Weekly Strategy Calls
Dedicated SEO Specialists
Custom Tracking Reports
Keyword and Backlink Gap Analysis
On-Page Optimization Recommendations
We've helped these brands scale with ease and confidence.