Infographic Design & Promotion
Uniquely designed and data-backed infographics with effective outreach marketing to increase exposure and build links. Create a visual content asset you can be proud of.
LEARN MORE
Content Creation & Promotion
Expertly-written content assets for your website that are aligned to your content marketing strategy. Invest in comprehensive resources that can bring incredible results.
LEARN MORE

Brian Dean
Founder of Backlinko
Venchito is one of the few people in the internet marketing world who understands how to build quality links in today's SEO world. I highly recommend his link building advice and services.

Razvan Gavrillas
Founder of CognitiveSEO
Venchito is one of those guys who listens and then acts based on that. He is a professional with a powerful link building skill set that can land better rankings for your sites.

Cyrus Shepard
Ex-Director of Content of Moz
SharpRocket consistently shares insider knowledge and cutting-edge best practices in the arena of link building and content creation. Using this knowledge you could easily execute your own successful link building campaign, or better yet, hire their team to do it for you.

John Doherty
Ex-Distilled Consultant / Founder of Credo
Venchito and his team at SharpRocket are impressive. From their hustle to build their agency to their focus on quality, they're a great link building agency to consider when looking to hire someone to take your traffic to the next level.
Need reasons to choose us? Here's some.
Quality And Quantity
Some link building companies offer only quality links but with a limited number. Others offer high deliverables but of low-quality. SharpRocket offers both: quantity and quality of links. Our link building team can cater to the growing needs of your agency.
Credibility
The number of news and media websites that featured SharpRocket as a credible source of information proves that we can provide the best value to your online business. Check out our latest industry guides and best articles on our blog that are earning links in the industry.
Scalability
Our processes are built to scale link building campaigns. Whether you outsource 5 or 10 clients, our team can handle your projects as long as we have agreed to necessary metrics and conditions for each campaign.
Guaranteed Deliverables
Our team has a maximum number of links that we can guarantee to provide on a monthly basis. Best is we send link reports on time. Our mantra: we don't promise what we can't deliver.
Reports
You will receive transparent updates and reports from our managers on a regular basis. Immediate responses to questions regarding your link building campaign are undoubtedly our differentiator from other link building firms.
We let our clients pre-approve lists of link opportunities before they go live. This builds trust and confidence in your relationship with us as your outsourced link building partner.
Highly Recommended
Top SEO experts only recommended link building companies they know that can provide the highest quality of service. Testimonials by Moz Ambassadors show what SharpRocket's quality of service is.
Trusted by global leaders and agencies
We've partnered with hundreds of global businesses and industry influencers to improve their search engine visibility through high-quality link building.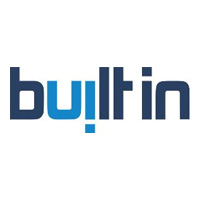 "Venchito and his team are absolutely phenomenal. They do link building the right way by taking the time to really learn your business and then find the most topically relevant sites to build an outreach campaign around. It's been a pleasure working with them."
Dustin Harris, Head of SEO
Builtin
Improve your search engine visibility through high-quality link building.
We offer on what we think we are expert in and not just becoming another SEO company. We build authentic relationships and provide exemplary results.
Get In Touch