Enterprise Link Building Services
Scalable and brand integrated solution

with our enterprise link building services
BOOK STRATEGY CALL
Seamlessly Integrate Your Brand and Scale Link Building to New Heights

Most vendors can only handle smaller link building campaigns (roughly less than 10 links per client account) but fail and struggle to tackle the biggest challenge of enterprise link building – scalability. Scaling up to higher quantities of links (25 to 50 links per month) is often beyond their capacity.
You need a link building agency with extensive experience acquiring links for multi-national corporations and household brands. That's where SharpRocket comes in. 
Our decade of SEO expertise has earned us the trust of multiple Fortune 500 brands. We specialize in helping big businesses gain a competitive advantage and maintain position #1 in rankings in even the most competitive online markets.
While you can't expect cheap prices with our enterprise solutions, partnering with SharpRocket guarantees a greater ROI and a competitive edge in your industry.
We've helped great brands reach new heights.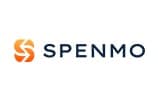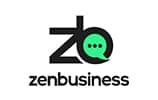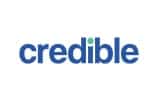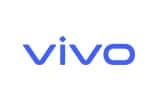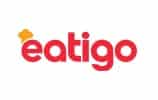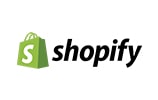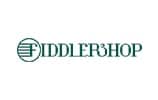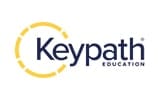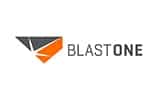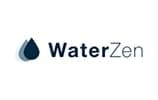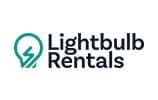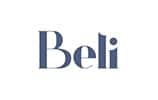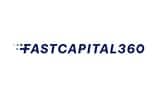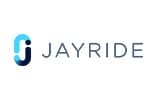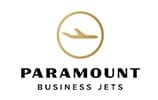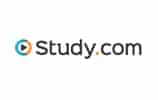 Why Choose SharpRocket for Your Enterprise Link Building Services?
As an in-house SEO, you face distinctive challenges that require a strategic approach to overcome. It's crucial to gain buy-in from your CMO and expand your SEO team to deliver more quality links faster to maintain rankings and sustain growth.
If you want to get unstuck to reach new levels of growth and pursue more competitive keywords that drive direct organic conversations, you need a credible enterprise link building agency.
SharpRocket is your firm of choice for enterprise link building solution.
Working with big brands like Shopify and Canva speaks volumes about the quality of our work. We scale link building without sacrificing the quality of links.
With a team of nearly 30 dedicated professionals, we have the resources to execute large-scale campaigns with ease, providing you with ongoing support and consultation to boost your SEO efforts. 
Unlike other agencies that rely on automation, we take a strategic approach to link building, tailoring our strategies to meet the unique needs of each enterprise.
Our experienced in-house content strategists and link builders work tirelessly to create maximum value from published content by promoting these assets extensively for links.
Partnering with us means you can say goodbye to endless A/B testing of link building strategies and outreach templates to optimize your campaigns.
We have developed and honed our unique link building practices to provide guaranteed links with ease, so you can focus on other critical aspects of your business while we take care of your SEO needs.
We'll work together with your team by understanding your marketing initiatives to achieve your specific goals.
We integrate our link building expertise into your existing SEO processes, creating a tailored approach that's designed to help you achieve maximum SEO growth.
With our day-to-day operations and responsive communication, you can have confidence in our ability to deliver links and reports on time, every time.
We pride ourselves on our prompt response times and commitment to meeting deadlines.
We understand that your in-house team may go through changes, including role transitions and the onboarding of new SEO team members.
That's why we remain flexible and adaptable, seamlessly integrating with your team to ensure a smooth and efficient process. By working together and leveraging each other's strengths, we can achieve exceptional SEO results that drive meaningful business outcomes.
Your branding is your utmost priority. Any deviation from your brand's values and messaging can be a significant obstacle to success.
We understand brand representation at its core. That's why our dedicated SEO strategist will study and research your brand guidelines, USP, legal implications, and competitive landscape. We bring your brand voice so there will be no misrepresentations. 
While smaller agencies only provide a "list of domains" and spreadsheets, we go above and beyond to offer you full transparency and control. With our approach, you can approve domains before outreach, giving you complete control over which websites your brand is associated with. There will be no surprises, ensuring that your brand is always represented in a way that aligns with your values and messaging.
Our commitment to transparency is paramount, and we provide full visibility throughout each phase of the process. Our approach allows you to see precisely what we're doing and why, increasing your confidence and trust in our team.
Experience Our Cutting-Edge Enterprise Link Building Process
Linkability and Shareability Of Topics
At our link building agency, we rely on data to drive our content strategy. Using tools like Buzzsumo, we identify topics with the potential to earn backlinks and shares. By publishing content that resonates with your target audience and aligns with your brand voice, we give your website a competitive edge in the crowded online space.
Expertise and Thought Leadership
We create content that positions your brand as a thought leader in your industry. By implementing the E-E-A-T (Experience, Expertise, Authority, Trust) factors into every piece of content we produce. We build credibility around your brand and establish it as a trustworthy source of information.
Email Outreach Best Practices + 7000+ Relationships
We believe in building relationships, not just links. We take the time to research and understand the interests of each potential link partner, tailoring our outreach to their specific needs. By building long-term relationships based on trust and mutual benefit, we're able to earn high-quality links that deliver real results for your brand.
Landing Page Backlinks. Bigger ROI.
Our team focuses on creating smart link placements that strategically boost your website's organic visibility while also driving new traffic from industry blogs and publications. Whether it's through inner page or homepage backlinks, we ensure that every link we place is relevant and valuable, helping to establish your website as an authoritative source in your industry.
Predictable Turnaround. Frequent Updates.
Stay on track with our transparent enterprise link building services. Unlike other companies, we provide frequent updates on our blogger outreach campaign to keep you informed every step of the way. You can trust us to be fully transparent, so you can see the returns on your investment and stay confident in our services.
Executive Ready Reporting
No fluff. We present business value in a clear and concise manner. Our link building reports are designed to provide easy-to-digest information for your managers and executives without any unnecessary fluff. From start to finish, our reports deliver pure business value that your upper management will appreciate.
Enterprise Link Building Services FAQs
How much will I spend on link building?
Our enterprise link building package starts at $7,000 for 30 links with these metrics:
- Ahrefs Domain Rating 30+
- Editorial link type
- Do-follow
- Thematicaly-relevant websites
Can you split links to different target pages?
Yes. Based on your priority pages discussed by your SEO and marketing team, you can develop a plan to split 30 links into different pages.
It is best to have at least 4 links targeting a single page so you can see impact of these links on the page's search rankings.
How long does it takes to see results?
While you don't want an "it depends" answer. There are many variables that come into play as how to links can have a significant impact on your target pages.
Assuming you've fix technical SEO issues, has good UX, published content assets worthy of traction, you can expect results from links built to your site.
For less competitive keywords and with a strong domain authority, you're likely to see significant results within less than six months.
Are page 1 rankings guaranteed?
If you're competing on less competitive keywords where there are no big players vouching for the top spot, it is possible to get first page rankings.
However, if you're an industry where there are a couple dozen websites wanting to be at the top of search, guaranteeing page 1 rankings isn't a possible option.
At SharpRocket, we stay from giving high guarantees unless we see your brand, its existing resources and your competitive landscape. This can help us assess and develop the strategy to help you hit your marketing goals.
We provide results by monitoring the page's search performance (its rankings and page traffic value) to see the impact of links built for that page.
Are you a white hat link building agency?
Yes, we utilize link building techniques that are considered ethical by Google and the SEO community.
In some cases where our clients use grey-hat or event black hat techniques, we simply share with them the risk and consequences in using those ways to get backlinks to their site.
It is risky to outsource link building to the Philippines?
There is always risk in business, no doubt with that. However, there is a way to avoid negative risks associated with not choosing the right service provider.
The best method to reduce our negative risks is by narrowing down your options to 2 or 3 best link building agencies with proven track record, ethical SEO practices and prompt service communication with clients. This way, you'll have confidence of who you will hire as your link building service provider.
We'll Be The Last Link Building Agency You Ever Work With
We help you hit your goals as fast you want. We'll make sure you're ahead of your competition.