What is a resource page?
A resource page is a webpage that curates resources on a given topic. It has external links to other references which are categorized into subtopics.
For example, a resource page about sleeping has subsections for sleep disorders, for sleep forums and discussion boards, and sleeping best practices. See the image below.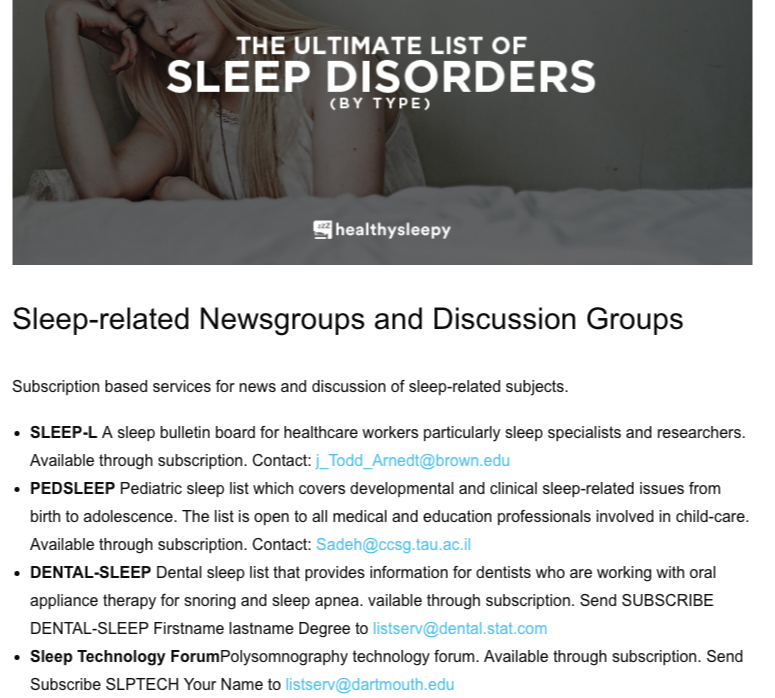 There are many resource pages on different topics in various industries. These pages are curated in a way that people don't have to search for other websites to see these resources. And so, it allows people to save time researching the best content on a given subject. All they have to do is to click on each hyperlink on the resource page, and they will land on each resource.
Resource Page VS Blog Post
A resource page is different from a typical blog post.
A typical blog post contains multiple texts, videos, and images. While a resource page only has a list of links (internal and external backlinks) pointing to resources. Though there are times, you'll see a resource page with brief descriptions for each resource link.

What is resource page link building? 
Resource page link building is a link building tactic where a person contacts a webmaster and suggests recommended content assets to be added to a resource page.
This link building technique isn't new. It has been around for decades and has been popularized by link building experts like Jon Cooper and Garrett French. With their new creative ways to improve the process of building links from resource pages, many SEO professionals have started using it for their marketing campaigns.
Before we proceed to the "how-to" of resource page link building, let's start with more information about resource pages.
1. Resource pages are being updated from time to time.
Though not all resource pages are getting updated, there are many of this type that owners want to make changes to links. Either they remove any broken links they've found, or add links to any new relevant content.
The beauty of doing resource page link building is that you don't have to force the owner of the resource page to link to you. Link curators (as we call it) add a link to your content if they find your content relevant and valuable enough for their audience.
2. Resource pages can bring traffic (and assisted conversions) to your client's site.
The best types of links are contextual links that drive traffic to your website.
Getting a link from a resource page can help generate additional traffic (referral traffic) to the page it was linked to. This referral traffic is visitors absorbed from another website.
Included in the traffic are potential customers (assisted conversions) you may be converting later on in your sales process. If the audience on the linking from the page is part of your target customers, there's a higher chance of a conversion from a visitor into a customer.
Building links from resource pages aren't just for rankings, but for assisted conversions as well.
3. A link builder can get 1 to 3 links (pointing to different content assets of your client) from the same resource page.
Resource page link building is a scalable link building campaign that allows you not only to get one link but multiple links to different content pieces of your site – all from the same resource page.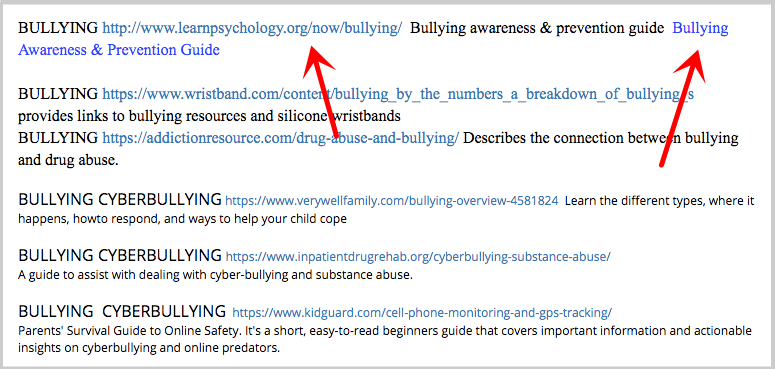 Imagine if you can build relationships with owners of many niche-specific resource pages, you can scale promotion of every new content asset published on your site.
HOW TO BUILD LINKS FROM RESOURCE PAGES?
Every successful resource page link building campaign starts with a plan. You don't pursue your link targets without any resources to show them. And even before you start your prospecting process, you initially identify if they are truly your target audience.
So in building links from resource pages, I have a 5-step process to guide you in making your execution successful.
1. STRATEGIZE
If you're an agency, you have a team of link builders. One of which must be a strategist. And if you're doing a solo link building campaign, you don't have a choice but take the role of strategizing the campaign.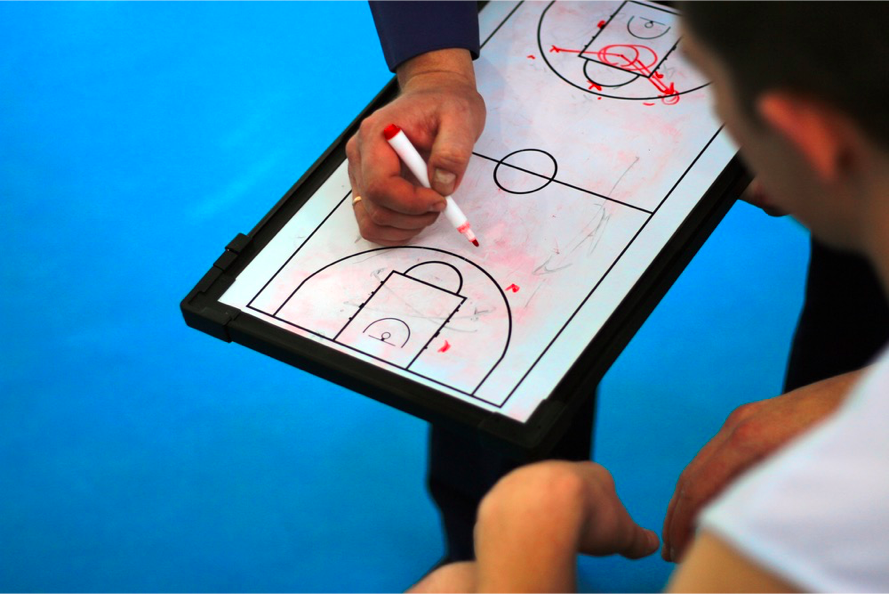 So what does a link strategist do?
A link strategist loves the research process.
It takes hours, days, even years to master the link prospecting methodology for resource pages. It's not the same outreach with bloggers and other publishers; you're dealing with link curators.
When you strategize a campaign, you must be diligent enough to do some additional research, not only for the target audience but for discovering specific search queries and other niche-specific approaches your team might be using for link discovery.
A link strategist defines the mission of the campaign.
You're not just building resource page backlinks for rankings; you're doing it because you serve a specific linkable audience. They have a need, and you need to serve it with your resource.
A mission-driven resource page link building campaign helps your team to set expectations for themselves and for the campaign, even before it even gets started.
When your team has a mission in mind, they'll take the campaign seriously. If the prospect for backlink targets, they don't look for any generic sites, but try to find ones that will fit the campaign's set of standards. If they reach out to link curators, they craft email pitches that will engage those people, and not just send them a resource for link inclusion.
It's a different thing when a mission is included right at the start of the campaign. It sets the mood of the team – ensuring that you're working on the same page.
A link strategist understands "linkable audience."
Garrett French has created a list of 601 linkable audiences. Coming from his experience with hundreds of resource page link building campaigns, he knew which groups of link curators tend to link out to resources most often than not.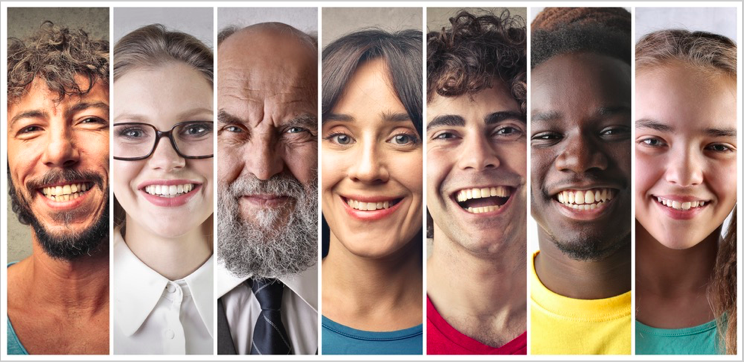 Linkable audiences basically are link curators who belong to communities around which there is a high level of academic, medical, or government interest.
The people who are visiting resource pages are likely to be publishers and ordinary people who do research for their projects.
Understanding that gives you the idea that linkable audiences need a certain type of content that isn't just a 5000-word ish page, but a page that addresses an academic need of a particular group of audience.
One note to make is that these linkable audiences will be different from your target customer personas.
Truth to tell, there is a tendency to go too far away from your brand's customer audience, in order to make a resource page that suits your preferred audience. So be cautious of picking a linkable audience that doesn't align anymore with your brand's primary and secondary audiences.

A link strategist suggests linkable content ideas for writers.
Ideation is different from drafting. A person who does the research for topic ideas is different from the one who crafts the content.
A link strategist helps in generating topic ideas that suit a particular audience but are still relevant to a customer audience, to one brand's category, or to the niche of the brand.
A link strategist shifts mindset from sales content to linkable content.
Link curators (linkers from resource pages) are not looking for sales/landing pages or event products/services; they are looking for academic content.
2. PROSPECT
Once the linkable audience and linkable content topic have been determined, the next phase is to start link discovery.
A link prospecting team can be composed of two or more researchers. Their task is to fill in a given spreadsheet or a given database with relevant resource pages.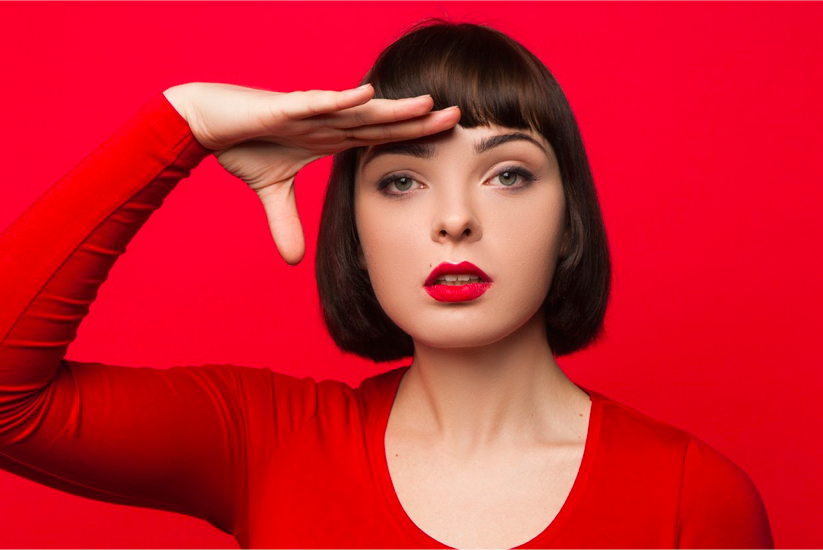 What does a link prospector do?
A link prospector finds who linked to similar content guides.
You don't have to start from scratch to make your initial list of backlink prospects. You may go to similar content guides and collect links pages pointing to them.
You can use Ahrefs to check a page's existing links.

The more similar content assets you could reverse engineer for your topic, the more resource pages you could find and reverse engineer for your resource page link building campaign.
A link prospector bookmarks similar content assets while looking for link opportunities.
There are many times you'll find a resource page that links out to other similar content topics you could never find simply through Google research. In that case, bookmark them and reverse engineer to discover more link opportunities.
A link prospector uses different methods to discover resource page link opportunities.
There are many ways to prospect for resource pages. You can start with Google search using advanced search opportunities; here are some search queries you can use:
For agencies, you can use Citation Labs Link Prospector. Here's a video tutorial from the creator of the product himself, Garrett French — on how to use CLP for resource page discovery.
LEARN MORE:
A link prospector organizes link opportunities in a spreadsheet
A link prospector must know how to organize every detail of a resource page needed for an outreach campaign.
A Google spreadsheet if you're not using Buzzstream, Pitchbox, Ninja Outreach, or other outreach tools like Gmail with Gmail extensions, is enough to organize your resource page link opportunities.
Here are column inputs you will provide on a spreadsheet:
Given you'll be collecting hundreds, if not thousands of resource pages, you have to ensure you have a strict process of input gathering for your link prospectors.
A link prospector checks resource pages for any broken links.
Oftentimes, resource pages have broken external links. By pointing these defunct backlinks to the owner of the page, you have a way to initiate the email conversation.
You can use LinkMiner to check if the resource page has any broken links manually. For one links page, it will take you 15 to 30 seconds for the tool to check all of the external links for any broken thereof.

3. CREATE
The bridge between an outreach specialist and a linker is the linkable content piece.
You can only get a link from a resource page if you have a good content asset to offer. You are not selling your commercial product/service, but a content asset that provides value to their audience.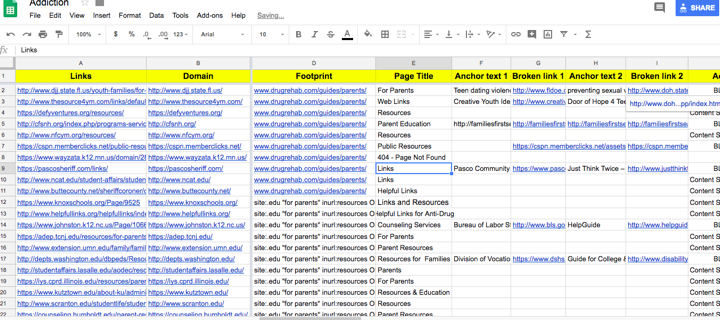 A great content asset requires the role of a content developer — from its planning to actual publishing.
A content developer thinks of his/her audience when creating the content piece.
When the link strategist submitted the list of linkable topic ideas, the content developer now starts the creation process. From the introduction to the conclusion of the piece, the content developer must have the linkable audience in mind, as it is who he/she is writing for.
A content developer fills key knowledge gaps.
The way to make your content asset more comprehensive than other similar assets is to identify what gaps in terms of information others haven't yet fulfilled in their own content, that you can fill in yours.
A good question to ask is this:
Can you add something about the topic that hasn't been written or mentioned from their content, or better – elsewhere?
Look for content gaps like the definition of terms, or relevant industry data/statistics to solidify and emphasize certain information. By giving a new blend of taste to your consumers that they won't find anywhere else, you increase the comprehensiveness of your content and its potential to acquire links your competitors won't copy easily.
A content developer suggests a new content format include in the overall content asset.
Different people have different styles of learning. If you can add elements like videos, images, audio, and other content formats to your content asset, it would make your content easy to consume for different people and increase its value to people looking for references for their content works.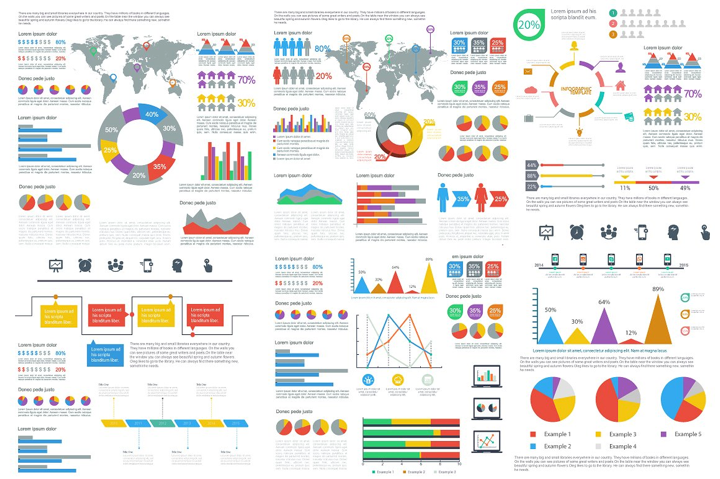 Always remember to aim at the highest level of utility, and not just word count. You can create a 10,000-word page, but if it doesn't suffice the needs of its target audience, you may have wasted resources for additional unnecessary texts.
A content developer should be open to revision requests.
In big agencies, normally has support systems for quality control of the content. They have a team of other content writers who check and balance information if it's updated and suited to particular industry standards.
The content developer must have the patience to go back and forth with the content for any upgrades and revisions the team may have identified as they check the page.
RESOURCE PAGE EXAMPLES
Here are some websites to inspire you in creating linkable content assets, specifically ones that are constantly producing pieces that get links. I also included below links to their best resource page examples:
DrugRehab.com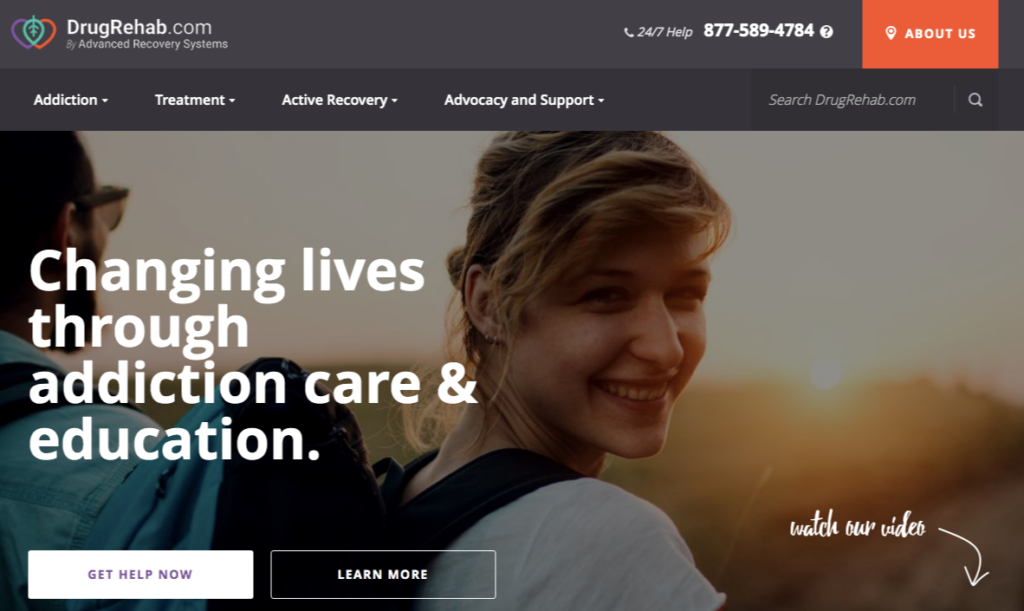 Resource page examples from DrugRehab:
Accredited Online Schools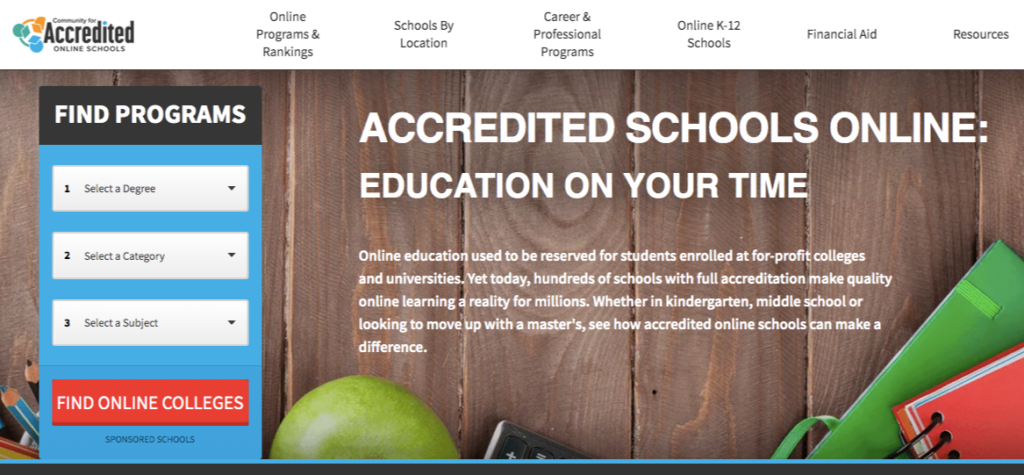 Resource page examples from Accredited Online Schools:
4. ENGAGE
Content creation is only half of the battle. The other 50% is promoting your brand asset.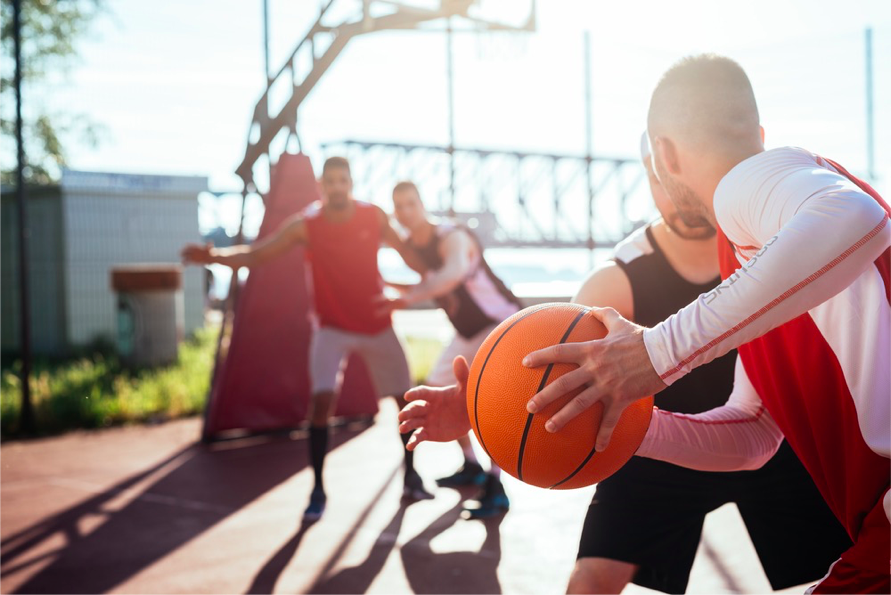 Here comes the role of outreach specialists.
What does an outreach specialist do?
An outreach specialist crafts email copies.
When crafting email copies, consider these three Cs:
1. Clarity
Your email copy must be clear enough to understand your link curators. It should contain why you're reaching out to them and the description of your resource content.
A good tip for you is to send it to at least three members in your team to check if your email copy has clarity.
2. Captivity 
Does your subject line capture the interest of your link curators? If it's too generic just like other email templates scattered on the different SEO articles — and does not personalize specific to your target link curators, your email copy may lose one component – captivity.
3. Continuity
Here is a good email crafting tip from Dave Gerhardt, VP For Marketing of Drift.
subject line & the first 2 lines of a sales (or marketing) email are everything.

Things to skip:

– "as [job title] you know that [pain]"
– "I know you're busy, but."

Use the 1st line to get someone to read the 2nd.

2nd like to get them to the 3rd, etc.

— Dave Gerhardt (@davegerhardt) May 6, 2019
Your target link curator must be able to start opening your email and continue reading it until the end. It requires some copywriting skills to do that, but as you constantly improve your email copies, you get a sense of what works and what does not.
An outreach specialist sends follow-up emails to non-respondents.
Follow-ups are needed for link curators who don't respond to your initial pitches. Write a short non-aggressive follow-up email copy to let them know of your previous message or include it straight in your follow-up email template.
An outreach specialist converses with respondents until he gets links.
There's no sure-fire way email template when you're already talking to your target prospect.
Dynamics come to play in email conversations. An outreach specialist must be trained enough to answer different email copies in different contexts and linkable audiences being talked with.
You can check out this post on six email outreach tips.
Here are some tools you can use for doing outreach campaigns
5. WIN
The last step on how to build links from resource pages is to win the link.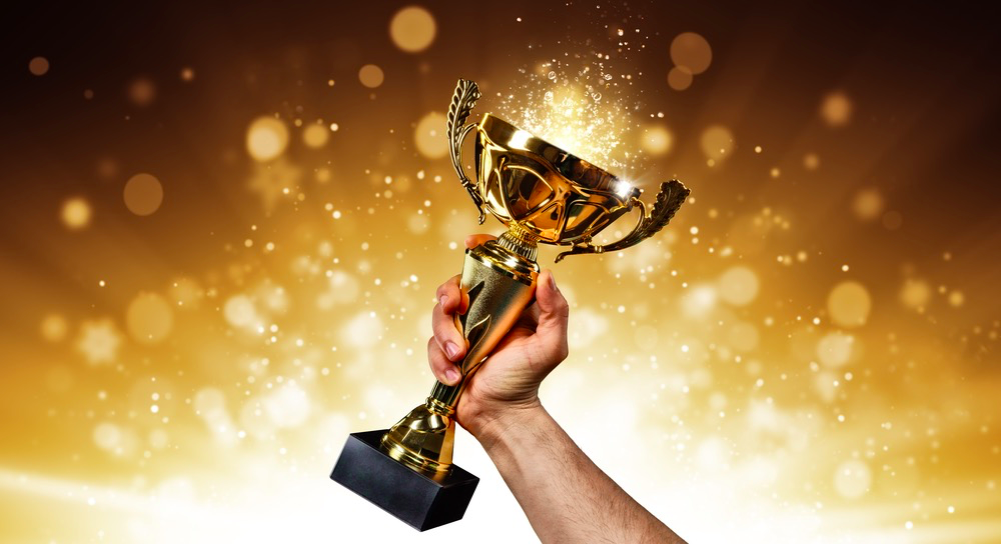 Oftentimes, there will be link curators who will not respond to your initial pitch, even to your follow-up email, but will link to your content from their resource page.
Silence in response doesn't mean "no."
The link strategist or outreach specialist must learn to monitor any new links to the content asset you're promoting.
You can use Ahrefs to discover any new links to the page quickly.

So, that's how you build links from resource pages. Follow the 5-step process: Strategize, Prospect, Create, Engage, and Win.
LEARN MORE
The No Non-Sense Guide to Broken Link Building: A super-detailed guide to broken link building with a ton of real-life examples and techniques.
Four Reasons Why You Don't Get Resource Links: Failures are part of a resource page link building campaign, learn why link builders don't get resource links in this article.
4 Advanced Link Prospecting Techniques for Increased Efficiency: Speed up your link gathering process to collect more link opportunities for your campaign.
Getting Dofollow Backlinks from Primary Schools. Most links are coming from primary and secondary school websites, learn how to acquire do follow backlinks from this article quickly.
How our LINK BUILDING AGENCY builds 250 links/mo consistently using Predictable Link Building Methodology™…
Using a SIMPLE and PROVEN system

Using a SCALABLE strategy
No private blog networks
No creepy outreach emails
SHOW ME THE FULL LINK BUILDING STRATEGY