In a study conducted by Booking, a travel fare aggregator website, they found out that 80% of their customers prefer to self-serve in order to get the information they need.
This gives rise to the continuous establishment of tour, vacation management, and travel booking companies.
Aligned with this reality, there are a lot of marketing agencies that cater solely to brands in the travel and accommodation industry.
More often than not, they have core strategies for initiating research specific to the market, investing in technologies and platforms to adapt to travel trends, and executing both content and technical initiatives for more travel customer engagement.
However, there is still room for conversation when it comes to doing proper search engine optimization especially in doing link building for travel booking companies.
Let's discuss some of the best link building practices for this industry.
LINKABLE CONTENT STRATEGY
You can't create any content in the travel industry. There has to be a demand in the link market for the topic you'll be discussing. It also requires local relevance to gain more value in terms of link juice and its authority for rankings.
To give you an example, there are a lot of historical attractions in your location that may need some content if you haven't discovered it later.
Here's an example of simple content about "Statue of Liberty Facts & History".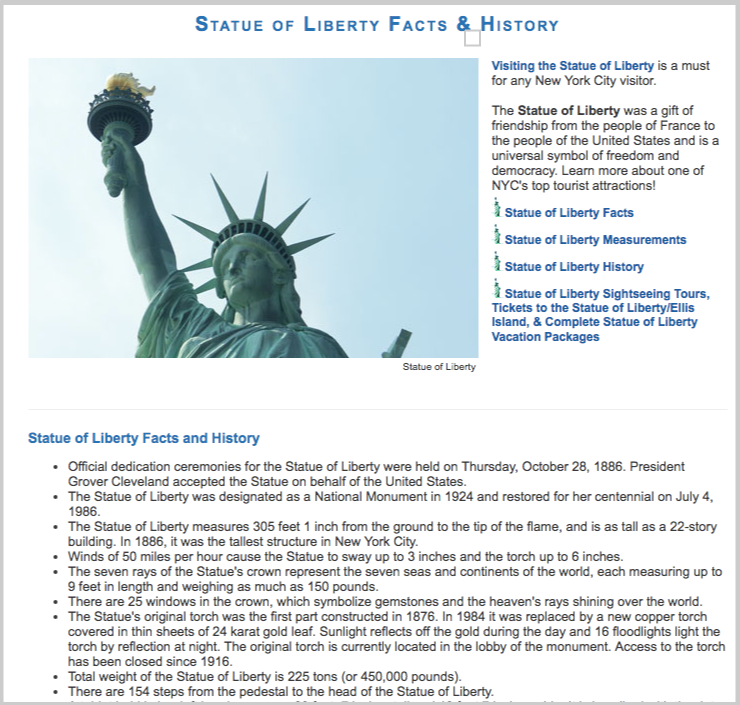 If you're not familiar with what places in your city you can be proud of, you can search for "attraction" "YOUR CITY" on Google. A quick search like that would give you attraction topic ideas that you might consider creating as content pieces.
While creating your local attraction-like content asset, you may prospect for resource pages who might be interested to link to your page — primarily, these are webpages that list down references and resources on history (see elementary pages below as an example), library pages from Edu sites (that can get you edu backlinks) and local webpages on travel.
There are hundreds of this type of page and may require some due diligence in prospecting to find a majority of them.
You may check out these guides on using link prospector to find thousands of backlink opportunities in minutes and this cheat sheet on search engine queries.
SEASONAL LINK BUILDING CAMPAIGNS
We've covered seasonal link building campaigns before. In a variety of ways, these initiatives get more often than not links if executed properly.
The hype of traffic and links to seasonal content assets must be properly taken care of to sustain performance, and not just conduct it as a one-off campaign.
For tour companies, one way to maximize link performance is to start ranking for seasonal events in a city.
By developing content pieces in advance (through proper planning) any brand in the travel space can integrate seasonal events to the theme of the blog.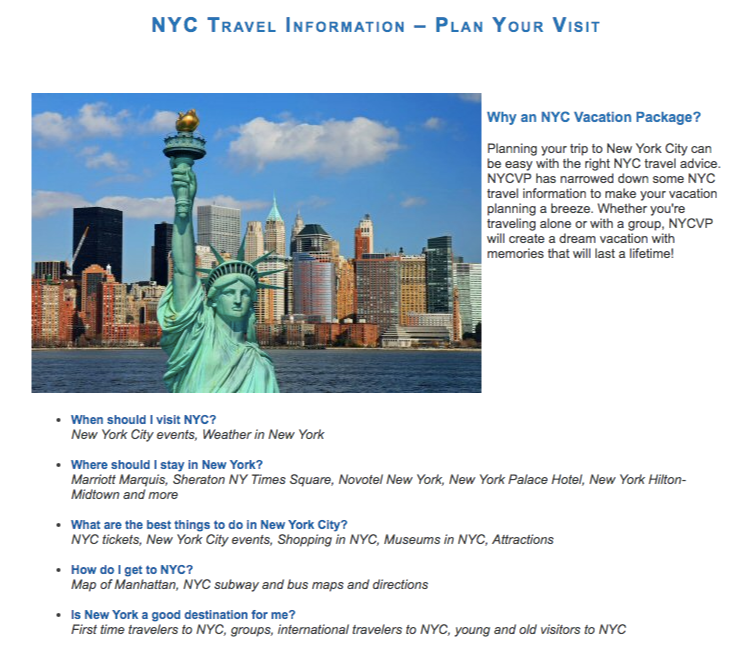 For holidays like Mother's Day, Easter, and Valentine's Day, bloggers on the average plan ahead their editorial schedule — as early as 38 days in advance.
Timing is critical here if you're producing content, and it's quite challenging to land placement from those blog publishers.
For a seasonal campaign just like this, it takes planning to put everything into account. Improving relationships, pitching emails, and getting a sense of the average days/weeks in advance of content creators publish are all critical to the success of a link-based seasonal content campaign.
"THINGS TO DO", TRAVEL GUIDES, AND EVENT BLOGS
You don't have to reinvent the wheels in content creation. There are blog ideas that have been tested to provide value from time to time.
One example is "things to do" content — these are basically simple travel guides for first-time travelers and tourists in a specific location. You may also be seasonal in approach if you add a monthly series for that (e.g. things to do in New York in November) – depending on how frequent changes in local activities are.
In addition, there is still much demand for travel guides, whether it is for newbies, intermediate, or veteran travel enthusiasts. You can't go wrong with creating last-minute travel guides.
To stand out among travel guides out there, you need to make sure you're putting more comprehensive information on the topic than what other guides can provide — e.g. give them a quick hint list on top.
For busy people, it's well worth their time to read a very quick list of any travel information. You've got to understand how your target audience consumes content in your space. It's a good strategy to produce on-top list travel info at the top of your page (giving your visitors quick answers to their questions).
LAST-MINUTE TRAVEL GUIDE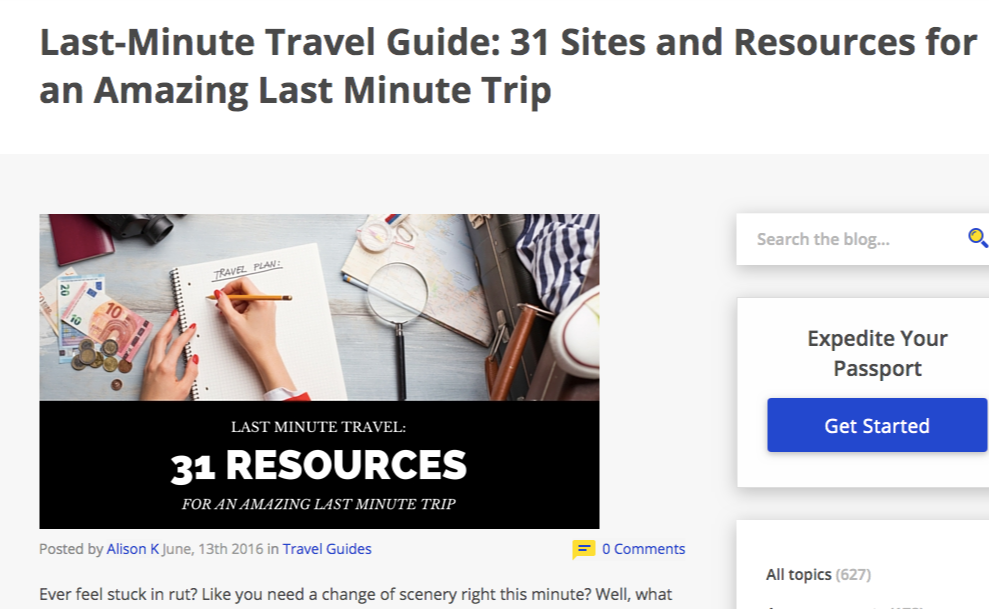 VISITING PLACE CONTENT

LOCAL AND NICHE-SPECIFIC RESOURCE PAGE LINK BUILDING
Links pages are low-hanging fruits in every industry. Given that these resource pages have the inherent intention of giving out links, it would be easy to pitch an offering that matches their actions (to link out).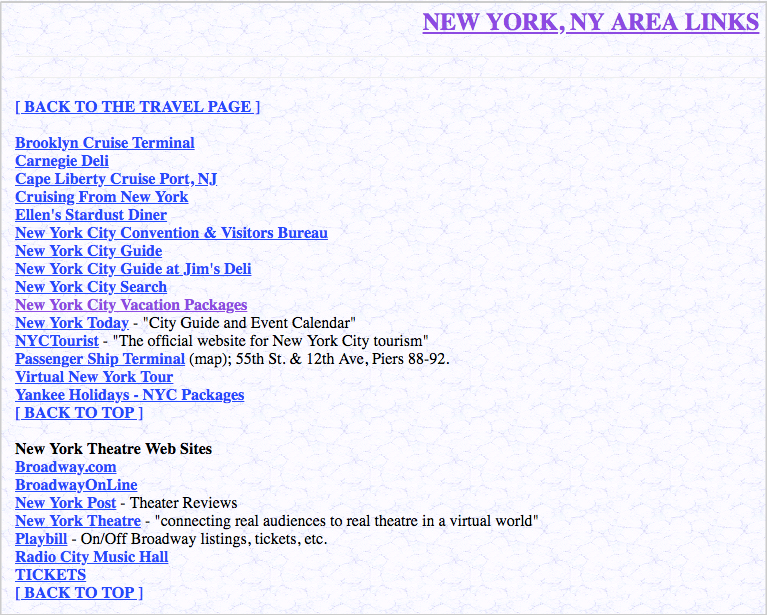 While that may be easy to say, it requires content assets that give value to their targeted audience to be able to deserve organic links from those pages.
Either you promote a travel resource you've just created or get straight to share what your brand does (for links pages that link out to money/commercial pages).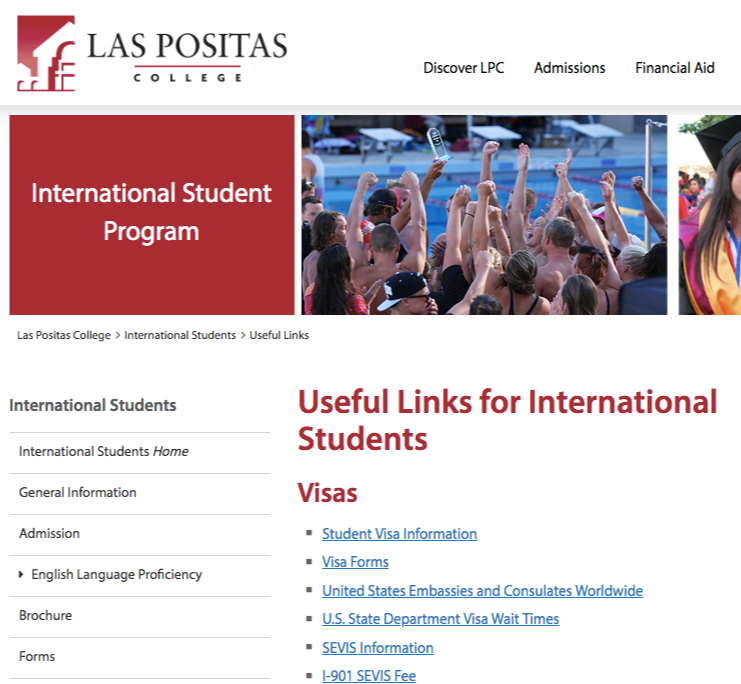 You can check out this guide on broken link building and finding more links pages to get an overview execution of the link acquisition process.
NON-COMPETING LINKS PAGES OUTREACH
Tour brands ignore their add-on offering as a way to increase contextual links for their site's backlink profile.
It would be an overlooked opportunity if that's the case, given that there are readily available link prospects that can point out to travel offering pages.
For example, if your tour company offers services like car rental service, you can search for links pages that list down brands that offer such services. There are lots of pages if you could diligently discover them.

LINKS THAT TRAVEL FROM PAGES THROUGH PAGES
There are a lot of link opportunities that are available out there in the travel space. You've just got to make sure you put the effort into finding ones that can drive referral traffic to your pages. Those acquired contextual links with traffic in mind drive more value than generic directory links. Find links that travel from pages through pages.
How our LINK BUILDING AGENCY builds 250 links/mo consistently using Predictable Link Building Methodology™…
Using a SIMPLE and PROVEN system

Using a SCALABLE strategy
No private blog networks
No creepy outreach emails
SHOW ME THE FULL LINK BUILDING STRATEGY