Seasonal link building campaigns can serve as a massive traffic driver for one's business.
Holidays, celebrations, and other special calendar events, if leveraged properly, can help acquire relevant links for a website.
However, given that many businesses are also vouching for the same opportunity to maximize seasons for their sites' link building opportunities, how do you ensure you're on top of what they do and are maximizing what's out in the market?
Today, we'll cover tips to effectively execute seasonal link building campaigns — some of which may include some tweaking in your own processes.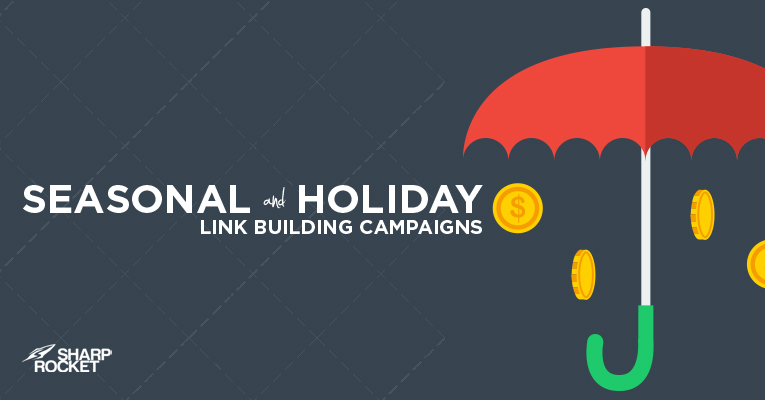 TAKE ADVANTAGE OF SEASONAL EVENTS, NOT JUST HOLIDAYS 
It is important to think beyond just special holidays like Christmas and Valentine's day. There are a lot of seasonal events that will be more directly relevant to your target audience. These seasonal events include the following:
Back to school days (for students)

High school students choosing their college courses

ISA deadlines

Your country's annual festivals

Summertime activities (landscaping, gardening, etc..)

Business' and professionals' tax season

Starting or renewal of businesses' permits in January

Allocation of budgeting for businesses

Cyber Monday deals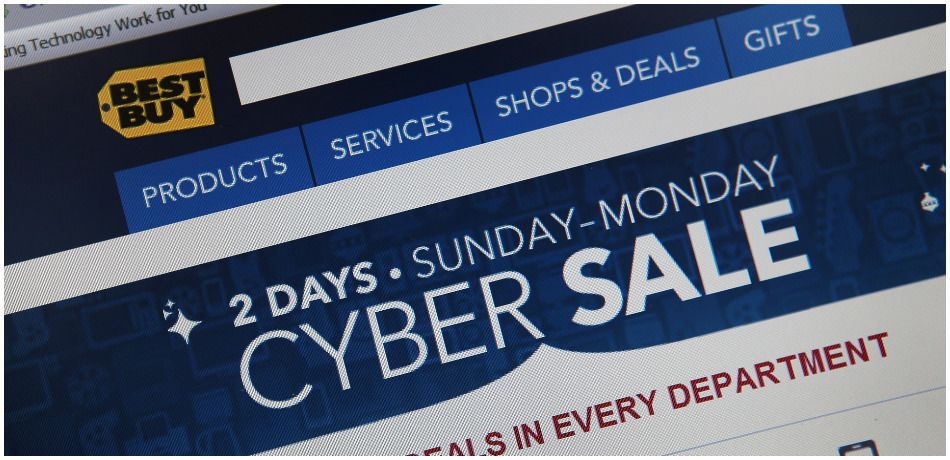 You can make a list of all seasonal events in your industry and select the ones that fit your brand.
Once you have chosen an event to focus your seasonal link building campaign on, you can follow this basic process.
Step 1: Create a hubpage for seasonal resources
A good recommendation for a seasonal link building campaign is to consolidate your all various pages or resources into one hub —by making a category.
Instead of creating individual pages with URLs like domain.com/seasonal-product-page/, domain.com/seasonal-buy-gift-guide/ and domain.com/seasonal-special-offer/, you can start with a category domain.com/season/, then structure other pages under this category, for example:
domain.com/season/special-offer/

domain.com/season/product-page/

domain.com/season/buy-gift-guide/
As you move closer to the period or date of the season, you now have available pages for promotion.
Step 2: Get initial links approaching the event
The velocity of link acquisition plays a big part in how your pages will rank for seasonal terms. If you can start early in the process of building links to your category page, you'll send a signal to Google that there are a lot of people vouching for your website. 
You would have a better chance to do this if you collect a list of bloggers and webmasters in sub-niches that you can easily contact for early promotion.
Do a quick analysis of your website to identify any internal link opportunities that might help your seasonal pages get some link juice in the pre-seasonal event stage. 
Step 3: Setup exposure for your seasonal hubpage
You can add exposure to your seasonal event and refer visitors to the hubpage by making some changes on your homepage.
A link into the main navigation pointing to your seasonal hubpage or putting a featured box on your homepage highlighting your seasonal event page are some ways to bring awareness to your regular and non-regular visitors about your campaign.
Step 4: Assess your campaign
The campaign might suppose to end at the date of the season, but there'll be a lot of link opportunities still coming in as a result of the promotion you've done throughout the period. Use Monitor Backlinks and Ahrefs Alerts feature to find those unlinked and linked mentions that relate to any of your seasonal page. See this link reclamation guide. 
This entire process may require proper planning and strategy, so make sure to set a timeline for the whole campaign. Set back-up plans for any delays of execution in any part of the process. For example, you may find that designing individual pages and publishing them may entail some technical difficulties on the part of your web development team — having a week or two week allowance is a good recommendation.
The next points are details to take advantage of seasonal events — specific techniques in a seasonal link building campaign.
PUBLISH THEMED BLOG POSTS FOR SEASONAL EVENTS 
On your blog, you can publish articles themed for seasonal events. These blog posts are targeted to specific customer personas. For example, you can write posts about preparation tips busy moms need to do early on for their kids going to school.
You can use Buzzsumo to find content topics that will be relevant to any of your preferred seasonal events.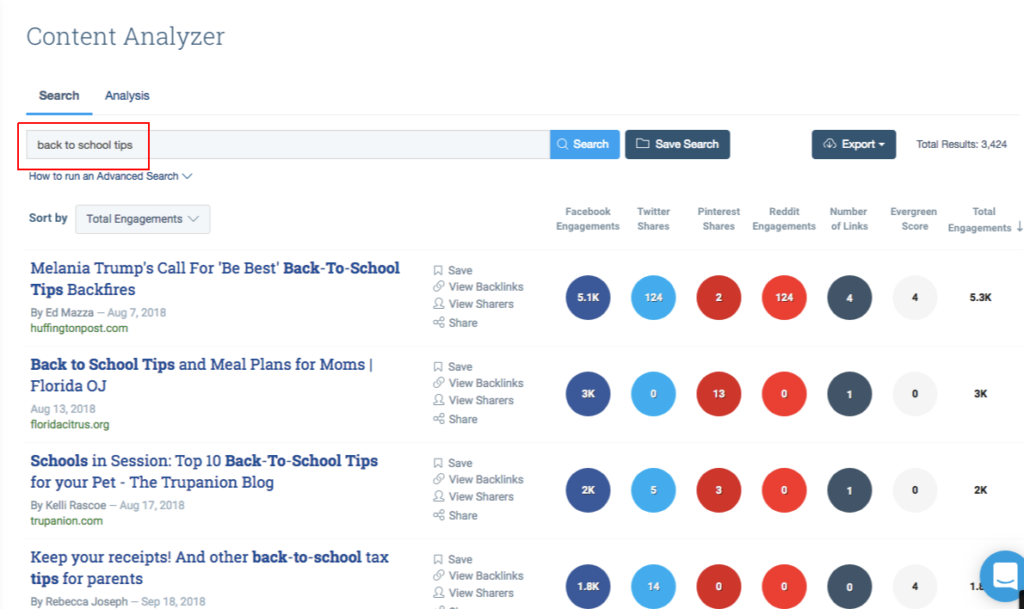 Those blog posts can interlink to each other and individually link out to seasonal pages you've created. Maximize the internal link opportunity as much as possible.
LEVERAGE HOLIDAY EDITION PRODUCTS FOR UNLINKED MENTIONS
You can mostly find holiday editions of products a month or weeks before the special event. While this gets the most attention in the market in terms of purchase, there is a good chance you can also leverage these items for link acquisition.
There are unlinked mentions of holiday edition products (e.g. knit Christmas sweaters) you may have overlooked if you're not aware of them. Discover those mentions using BrandMentions or Ahrefs Alerts tools, go over their contact details, and reach out to reclaim those links.
GIVE GIFTS TO INDUSTRY PARTNERS 
Holidays and seasonal events are best times to do traditional initiatives like direct email outreach or giving gifts to company partners and content publishers. The expectancy of receiving times at particular seasonal dates is normal and would result in any natural mentions.
Here is a good post by James Norquay that shows how effective this traditional method is in gaining organic links for a website.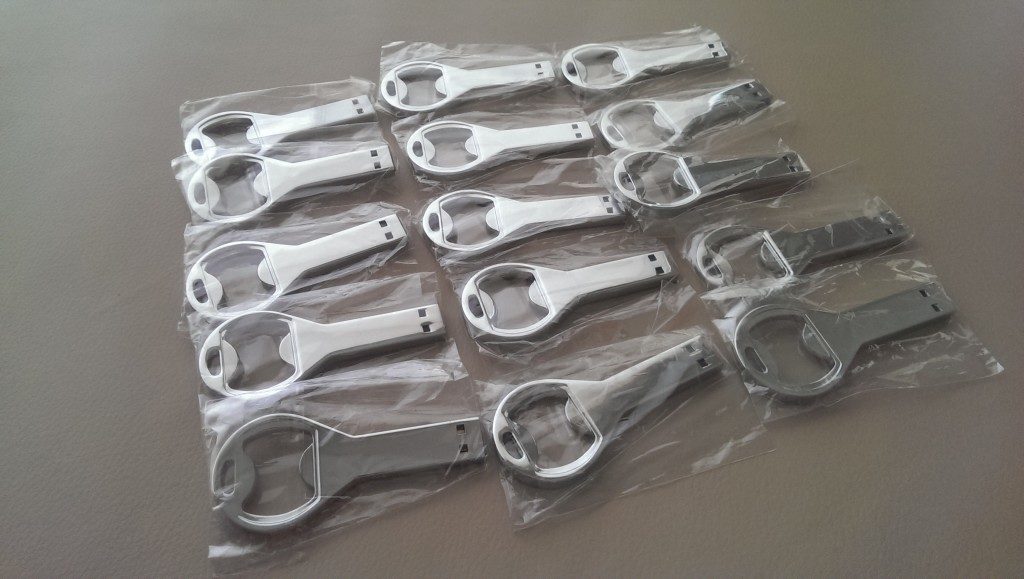 AHEAD OF THE SEASON 
The process and basic techniques to apply an effective seasonal link building campaign require a good resource allocation strategy. If you can place resources (content pages, outreach list, tangible content) ahead of the season date, you can focus more of your efforts on the outreach side of the campaign. 
Whenever you're ready…here are 4 ways we can help you grow your client or business through performance-based link building:
Claim your Free Link Building Strategy Session. If you've achieved initial traction from Google, we can help you scale up to record-breaking search traffic and sales faster, claim your FREE Link Building Strategy Session. We'll brainstorm some ideas to increase your search traffic through ROI-driven backlinks, including practical solutions to add more content within the next 90 days.
If you'd like to learn the exact link building strategies we use for free, go to our blog or visit our resources section, where you can download guides, cheatsheets, and templates we use for our most successful clients.
If you know another marketer who'd enjoy reading this page, share it with them via email, Linkedin, Twitter, or Facebook.