In this post, I'm going to show you how to outsource link building effectively with fewer risks.
Also, you'll learn:
When (and when not) to outsource link building
7 outsourcing mistakes SEO agencies make
How to outsource link building effectively
So if you want to free up your time, focus on other SEO activities, and grow your business…
Here's the guide for you.
Should You Outsource Link Building?
Yes, because link building is resource-intensive.
Instead of doing the work yourself (or with your team), outsourcing link building to an agency specializing in it is a good move.
Link building is not easy.
To rank your website through link building, you need to:
Search for link opportunities that are relevant and trustworthy.
Publish linkable content assets that provide value to publishers.
Send outreach emails to potential linkers.
Spend time engaging people and building relationships with them to get links.
Plus other behind-the-scenes to persuade someone to link to your page.
Benefits of Outsourcing Link Building
Link building frees up your time.
Time you could've spent on doing other SEO tasks like technical SEO, on page optimization, keyword research, etc.
When you want to start link building, you have to do all these time-consuming activities of link prospecting, link qualification, content creation, and email outreach.
This requires 20-40 hours a week (or full-time work) to finish it (assuming you have all skills needed to perform those link building tasks).
Second benefit of link building:
Get focused.
When you outsource link building, you can focus your attention on other SEO tasks you're best at (as mentioned above).
Quality matters in SEO. If you focus on your core SEO strengths, it'll benefit you long-term by giving you compounding results.
Third benefit is:
Save money.
The cost of hiring a full-time SEO to work on link building tasks is higher than hiring a link building agency to do all the work for you.
Plus, you'll have to invest in link building tools like Ahrefs to semi-automate some link building processes.
Outsourcing link building is the wise thing to do if you want to:
Free up time.
Get focused.
Save mone
Now, if you're convinced to outsource link building, the next question is:
When (and When Not) to Outsource Link Building?
Consider the timing of outsourcing link building.
Either you're too early or late to outsource.
When should you outsource link building?
Outsource link building:
When you want to get links right away.
When you want to scale and get better links than your competitors.
When you want to focus and specialize in other SEO tasks, aside from link building.
When you reach a ceiling after exhausting all strategies and resources, you can think of to get backlinks to your website.
When you want to get more high-quality links than the types of links you've gotten recently.
When you lack resources to hire and train SEOs to perform link building tasks.
When you don't have anyone in your digital marketing team to do off page SEO.
Do not outsource link building:
When you jump right to link building without doing basic on-page and technical SEO activities.
When you expect to receive a majority of conversions and referral traffic from links.
When you confuse digital PR for link building (they do have different objectives).
When you solely rely on links to improve search rankings of your website.
When you're in a rush for results and don't have a sufficient budget.
If you decided to outsource link building, let me give you:
7 Major Steps to Outsource Link Building
So, whether you're a solo consultant, agency founder with SEO clients, or online business owner, here is a step-by-step process to effectively outsource link building service providers.
Step 1: Identify your needs.
Start here. If you don't know your link building needs, you can't start properly.
In fact:
The best link building agencies will start asking the question, "what are you looking for?".
If you have an answer to that, it will help you get a good start in finding the right link building partner.
Are you looking for a one-time project (e.g., 50 links to a linkable asset)?
Or you've invested in the idea that link building is long-term and is willing to invest in a month-to-month contract with a link building company?
In terms of the types of links:
Manual outreach links using linkable assets? Guest posts? Niche edits? Local citations?
Next is to set expectations yourself.
Are you going to test out link building first and wait for results to come before you invest in the long-term?
Or do you have a dedicated marketing budget for 1 year just for link building?
Decide it now, so it'd be easy for link building agencies you'll reach out to know your needs.
Remember: Outsourcing link building is getting the right partner and solving your SEO needs.
Second step when you outsource link building is:
Step 2: Make a list of link building service providers.
If you don't know who to choose, you'll start with making a list first.
Like any other type of supplier or service provider, having a list of options is beneficial at the start.
Source out link building agencies from:
Referrals and networks: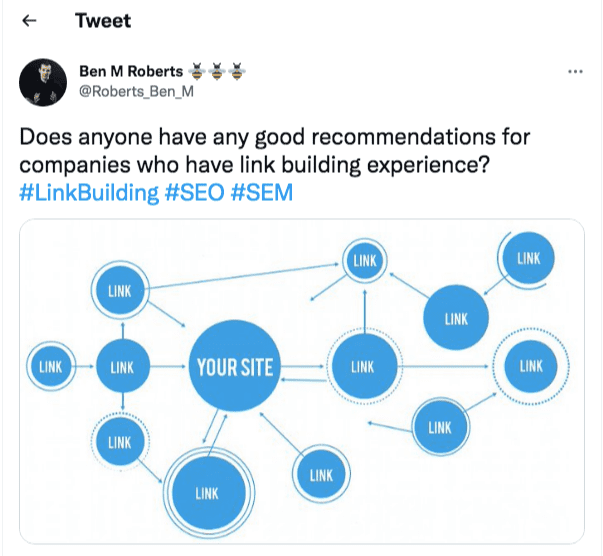 SEO authors or contributors for top SEO blogs: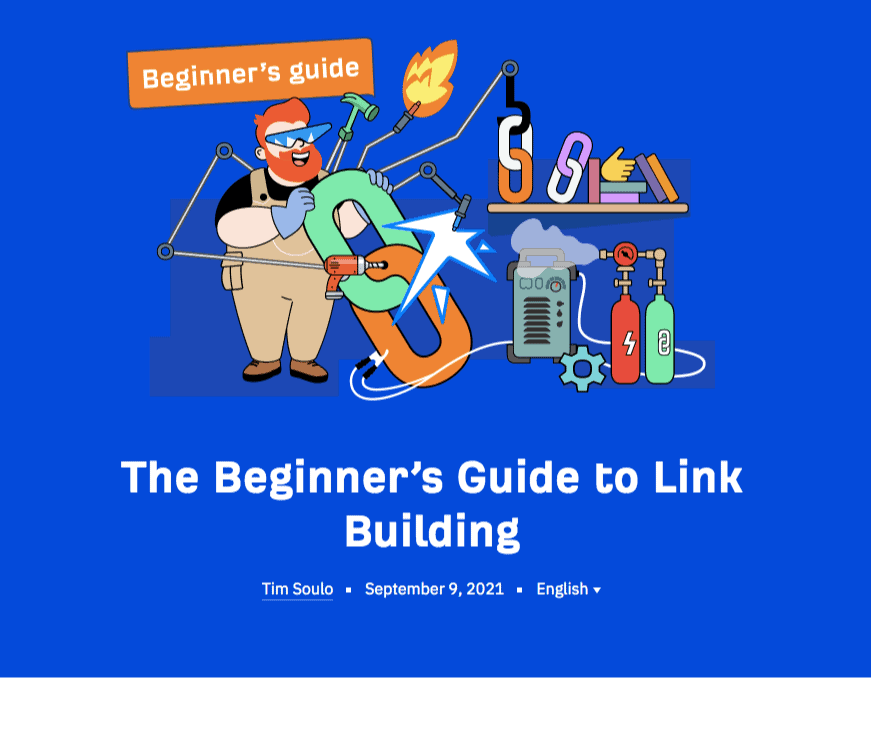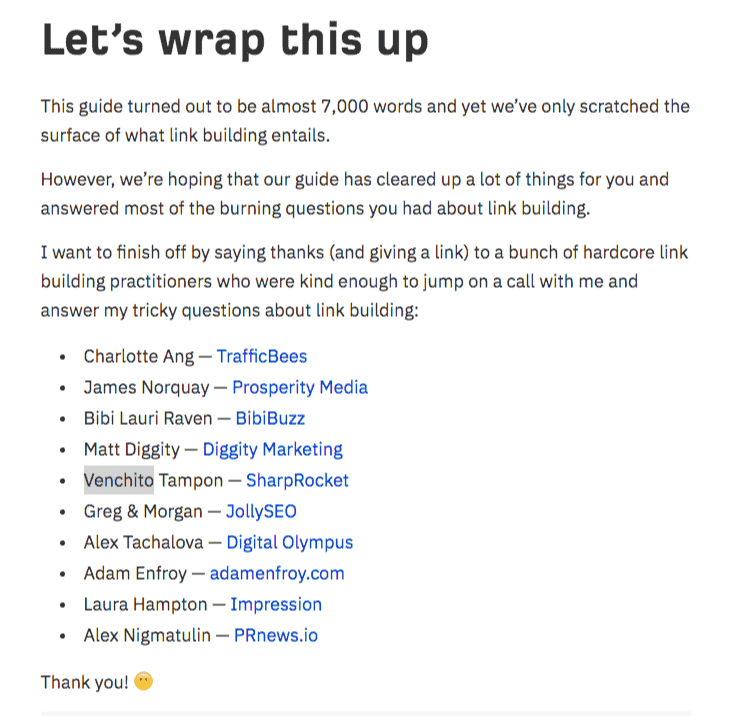 Google search for niche link building agencies: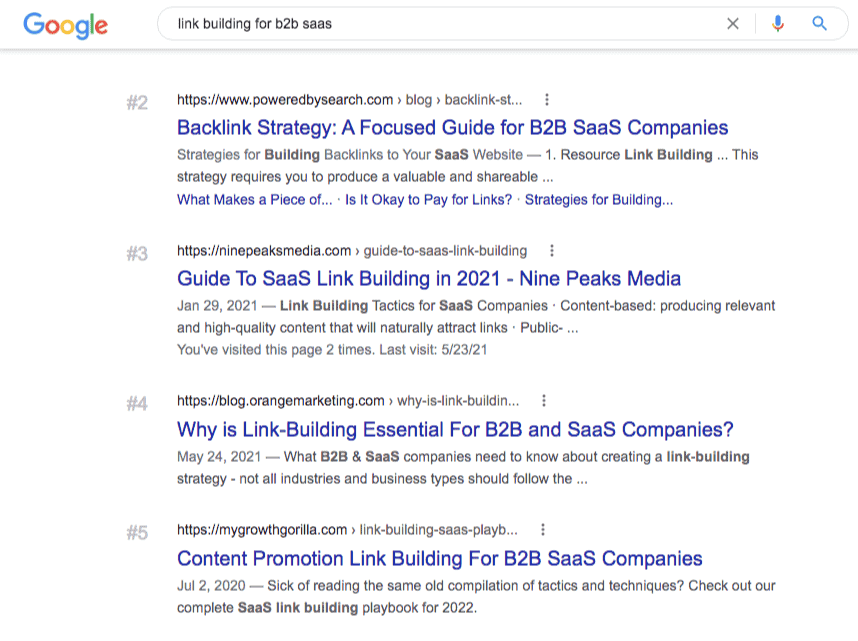 SEO thought leaders on Linkedin:

Speaker for SEO conferences and link building training: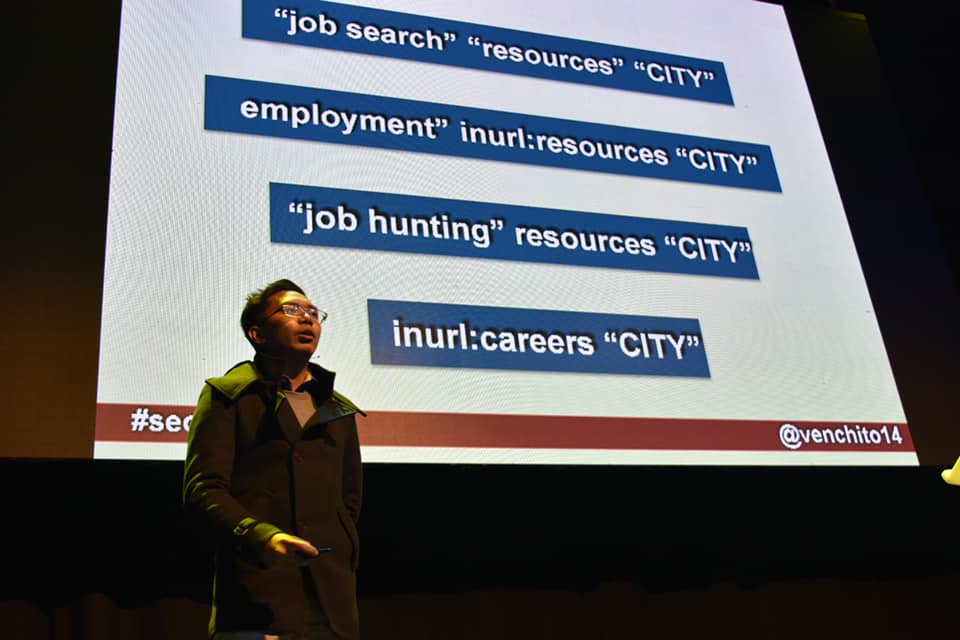 The best way is to make a list of all potential partners.
When you have a list then, qualify them.
To shorten your list, consider the following:
Do they have case studies to show proof of results?
Do they have related to your niche or type of business among their case studies?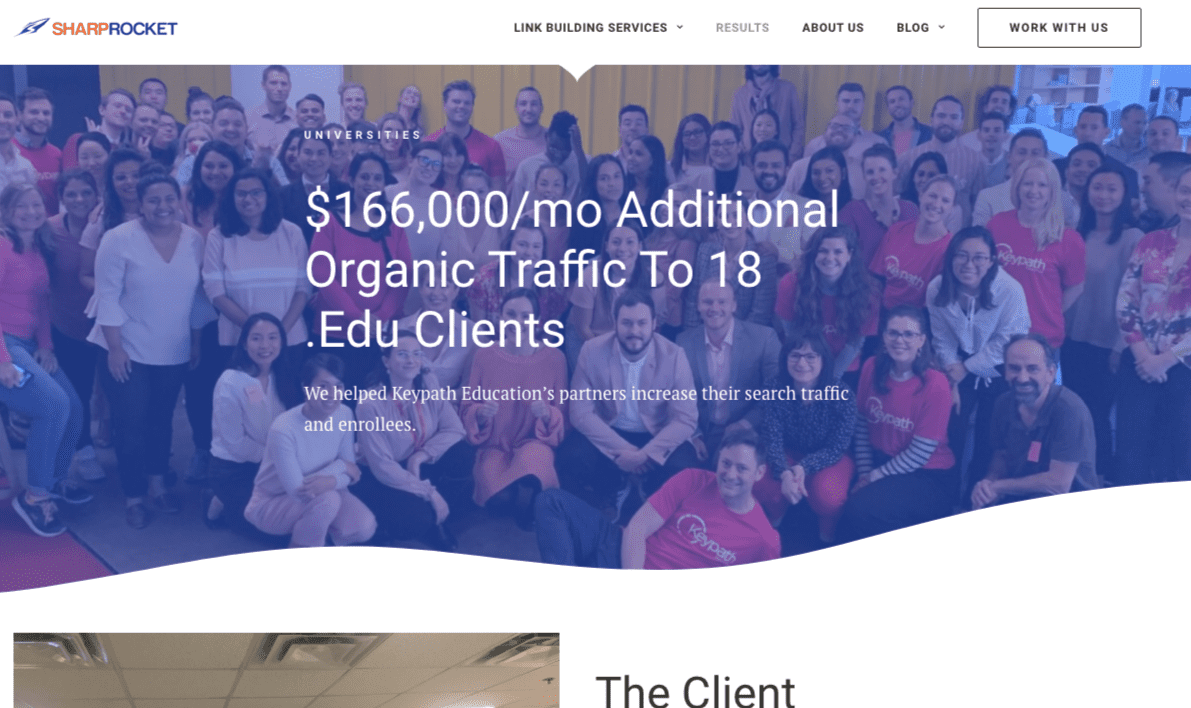 How long have they've been in the industry?
The longer they are, the better. Though it's not a guarantee of expertise, this might show their level of SEO experience.
Are there any SEO thought leaders who vouch for them?
Reputation matters. If they have testimonials from top SEO experts, you could get some confidence in their work delivery.
After that, you need to:
Step 3: Reach out and set initial meetings.
You may have shortened your list based on some information you saw on their websites. It's good to talk to them personally to ask a few more questions.
Send an inquiry and book a schedule right away.
Now that you're about to call them, your next step is:
Step 4: Learn about their strategy, workflow, and previous work.
Before your call, list down your questions.
And as you start talking to them, you can ask a few more follow-up questions to dig deeper into what they do.
The best thing during your call is:
Tell them about your needs.
Ask about their previous work. Or if they have any experience building backlinks for the type of business and industry you're in.
Let them share about their work, strategy, and process. This can help you discern if they're a good fit for you.
Step 5: Ask for samples of work related to your industry.
You need proof.
Whether it's a list of links, citations, or linkable assets, request it to them.
Step 6: Discuss budget and pricing.
One of the major failures when outsourcing link building is not discussing budget and prices.
Let them know about your budget. This gives them a rough idea of customizing a better link building package for you.
Here are pricing ranges in link building:
$500 to $1500
$1500 to $5000
$5000 to $10000
$10000 and up
After sharing it, ask about their prices.
Prices vary, but we can categorize it into three options:
Price per link
Monthly link building package
Project basis
Hourly option
The best pricing option when outsourcing link building is pay per link (price per link).
It is deliverable-based.
And you only get what you pay for. If they don't deliver links, you don't pay. As simple as that.
This is risk-free compared to other link building pricing options where you pay whether or not they build backlinks to your website.
Here's one more thing when you discuss pricing:
Ask if there are any hidden and transaction fees on top of their package.
Why ask this one?
It prepares you for budgeting. Plus, you give a heads-up to your finance team in advance.
At the end of this call, it is essential to ask for proposals.
Step 7: Review proposals
Once you get proposals from potential link building agencies, it's time to decide which one you'll partner with.
Review proposals and discussions on initial meetings based on your needs.
Go through each of the link building agencies, and ask yourself:
Will this particular service provider can attend to my needs?
Based on resources, pricing, timeline and expectations, decide your best-fit link building partner.
Step 8. Decide to outsource link building
You would feel hesitation, doubts, and fears at first.
But the only way for you to know if outsourcing link building is good for you is when you take a risk.
Here is a quick checklist you can save offline:

Free Up Your Most Valuable Resource — Time
The most effective way to grow a business is to allocate resources properly.
If you think outsourcing link building can help scale your business to the next level (more effectively and quickly), do not hesitate.
If you follow every step in our checklist, you'll have stress-proof and risk-reducing outsourced link building campaigns.
How our LINK BUILDING AGENCY builds 250 links/mo consistently using Predictable Link Building Methodology™…
Using a SIMPLE and PROVEN system

Using a SCALABLE strategy
No private blog networks
No creepy outreach emails
SHOW ME THE FULL LINK BUILDING STRATEGY