If you're looking for highly recommended link building tools and software, this guide is for you. Use the "easy links" below to get straight to the tool of your choice.
1. Majestic 
Considered one of the top analysis tools, Majestic has effectively told you whether or not a site you want to get a link from is authoritative or spammy.
It also allows you to see the topical theme of a website, for example, if the site is in the technology niche (see image below). This helps you decide if a certain domain is worth building links from (both from a relevance and trust standpoint).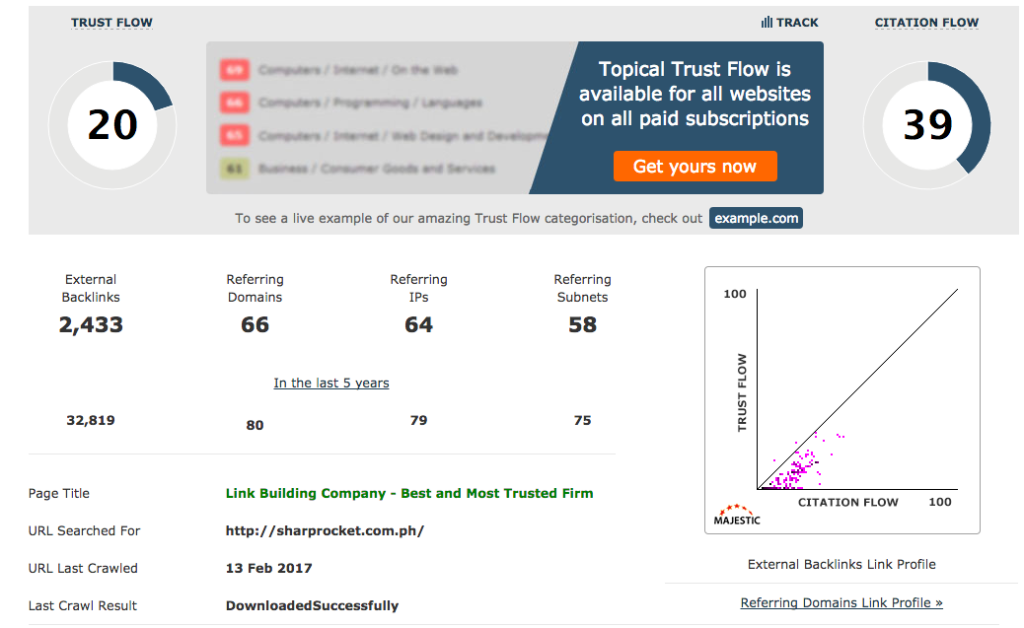 Website: Majestic
2. Buzzstream
Undoubtedly, SEO and digital agencies are using Buzzstream to streamline their email outreach process. Its feature to "back and next" every website to quality them properly gives more luxury for link builders to stay on the platform and won't even need to open a new tab.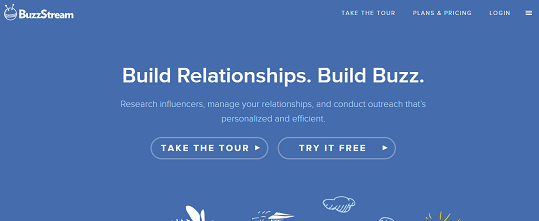 Website: Buzzstream
Its best feature, "Buzzmaker" allows you to view or save details of a specific prospect, which are useful basically when personalizing your pitches.
3. Ahrefs
I never tried executing link building campaigns without tapping this tool. It has a lot of features that work wonders in your content creation and link prospecting initiatives.
I've covered in this post how to use Ahrefs for link building efforts, but here are some features you should try when getting started with it:
Site Explorer (URL/Domain/Prefix)
Speeding up your link prospecting process by exporting direct backlinks to similar content allows you to exert more effort on other phases of link acquisition, such as content creation and email outreach.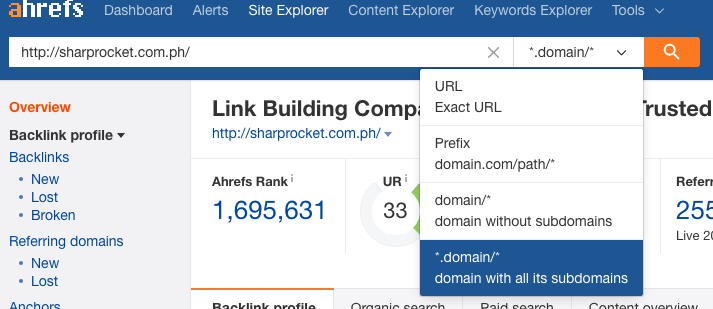 Website: Ahrefs
Properly using URL/Domain/Prefix in extracting certain links that should only pertain to either only to a specific page, whole domain (with or without subdomains is also included in the options), or prefix (e.g. domain.com/resources).
Content Gap
No time for wild guessing. Check the keywords your content competitors are dominating and see if these topics are something you can do better (or 10x than theirs). This is the process of content gap analysis.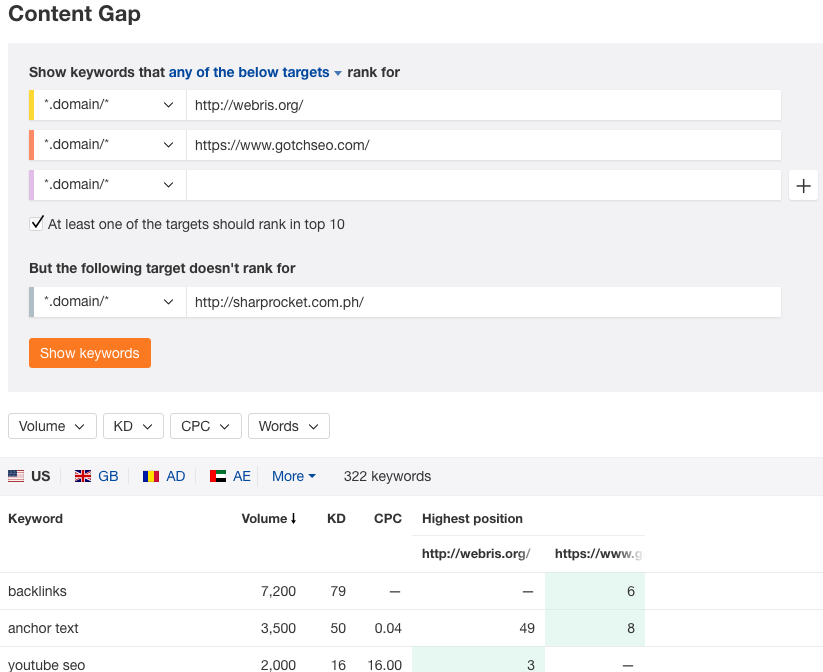 New Backlinks
Are your competitors acquiring new links you haven't seen yet? These are linkers that you can nudge to link to your page as well.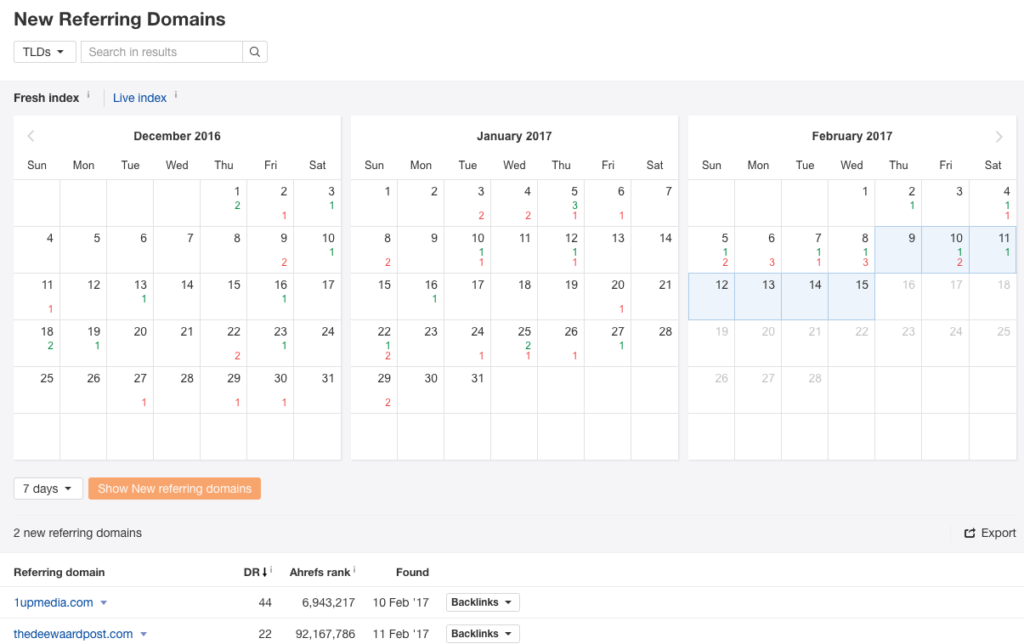 4. Hunter 
If you put effort into content creation and write in-depth articles that match user intent and help users with their issues, link building for boosting content visibility makes sense. One of the best link building strategies is cold email outreach, and that's where Hunter comes in handy.
Hunter helps you find and verify email addresses, ensuring your emails will get delivered straight to the recipient's inboxes without bouncing or landing in spam folders. Once you build an email list for outreach, you can easily import all leads into Hunter Leads and create personalized email sequences with Hunter Campaigns that automate most parts of your cold outreach.

5. Ontolo
If you're a solo-man link building team trying to scale the link prospecting process at its best, you can use Ontolo to extract link opportunities straight from the platform.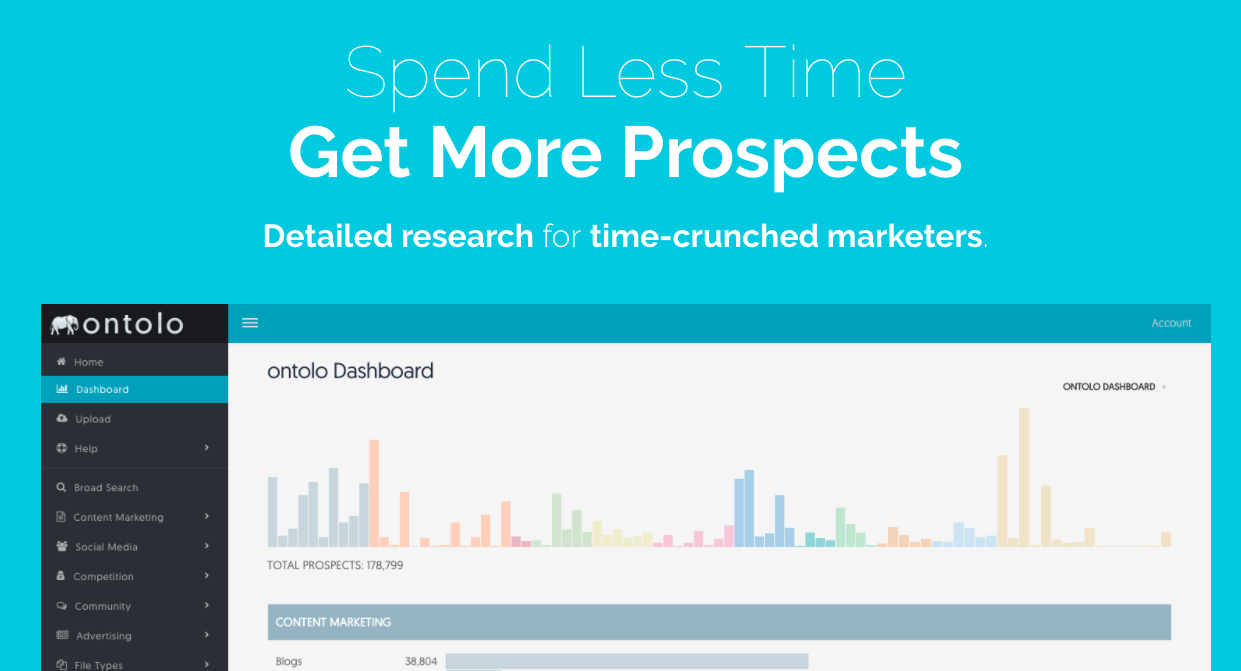 Website: Ontolo
While it's not guaranteed to have all of them used up for email outreach, you still have to do some qualification, for example, in context relevance, to see if these link prospects are worth your link building efforts.
Nevertheless, if you have your web properties and want a list of hundreds/thousands at hand, Ontolo can help you.
6. Citation Labs
The value for money in the form of reports in a Citation Labs platform is incredible. Getting hundreds or thousands of relevant link prospects from the tool helps you scale your link prospecting efforts.
For example, if you're doing guest blogging and resource page link building, you can create custom reports in Citation Labs, which helps you extract pages/domains based on the keywords you provide.
There are proper ways to use the tool. Here are some videos you have to watch to maximize the web product: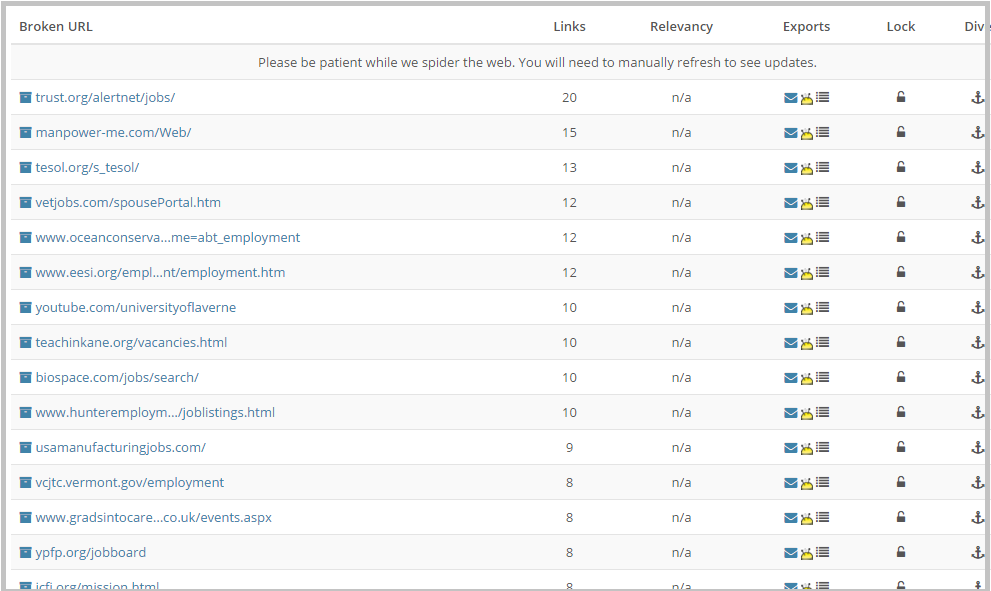 Website: Citation Labs
7. Inkybee
The output of the blogger prospecting tool of Inkybee is something you can also acquire through manual search. However, its feature to extract your current Twitter followers with their websites and blogs provide the luxury to start building relationships with these potential linkers and create your list of content promoters.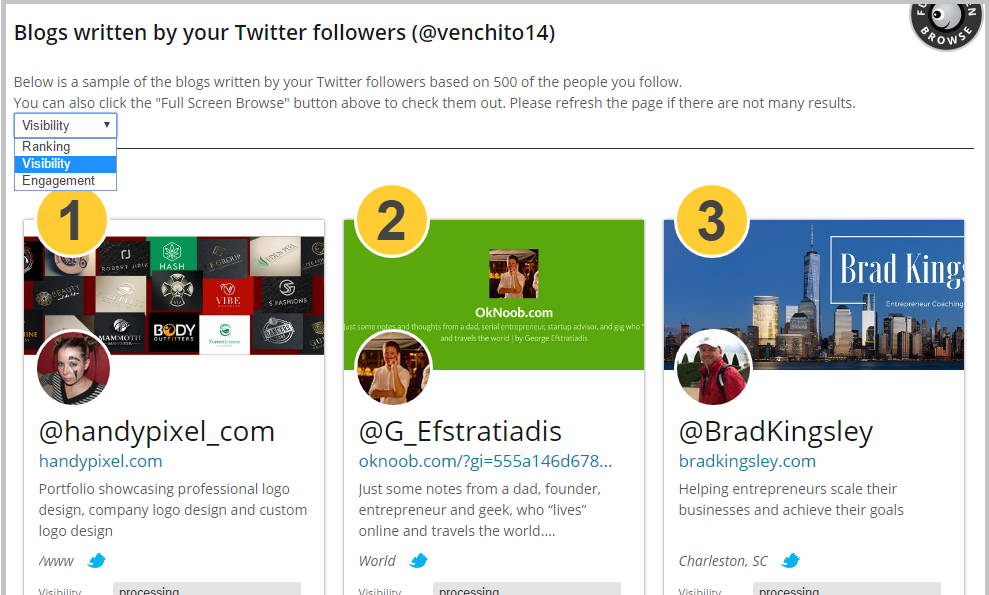 Website: Inkybee
8. SEMRush
We've incorporated SEMRush in our internal processes as a link quality/metrics tool. Its basic graph showing the estimated organic traffic growth (and the SEPrice – see below) allows us to check if a blog or site is worth reaching out to.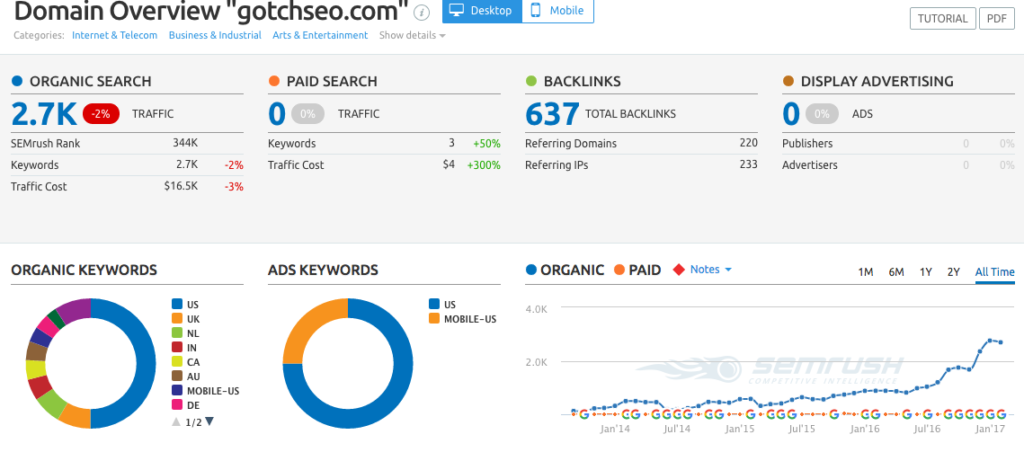 Website: SEMRush
If you're an agency working on enterprise blogger outreach campaigns, using SEMRush for link qualification efforts is best.
9. Buzzsumo
If you have just started content marketing, you must try Buzzsumo because of its hard-core features to give you an edge in your content marketing campaigns. Its ability to filter results based on content types, date published, and in-depth articles (only shows articles with more than 2000 words) are keys to effectively prospecting "best content" in your industry.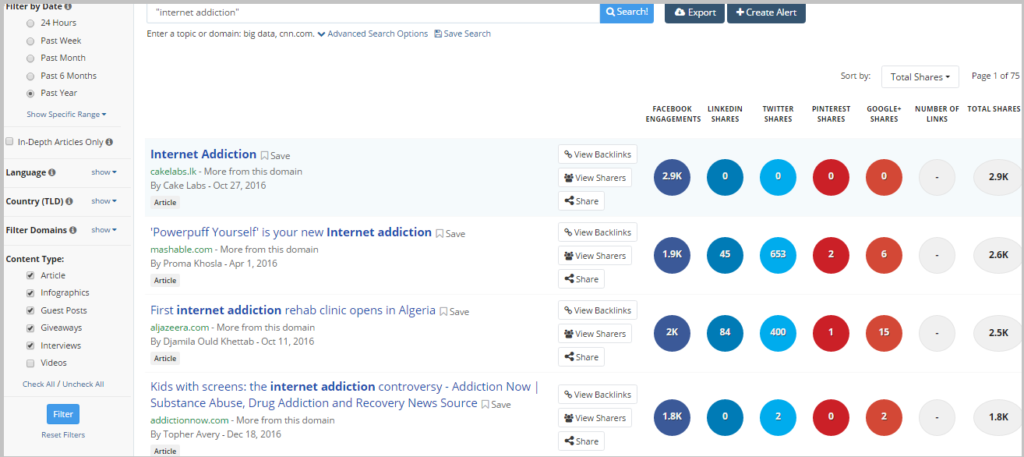 Website: Buzzsumo
10. SEOQuake
SEOQuake is a productivity tool for active link prospectors. For example, if you are manually looking for high-trafficked guest blogs and want to scale checking their cost/SEPrice, you can use SEOQuake to see those quality metrics (i.e. SEPrice) straight from the search results. This saves time as you don't need to copy and paste each prospect's blog into the SEMRush tool to check the quality of the domain.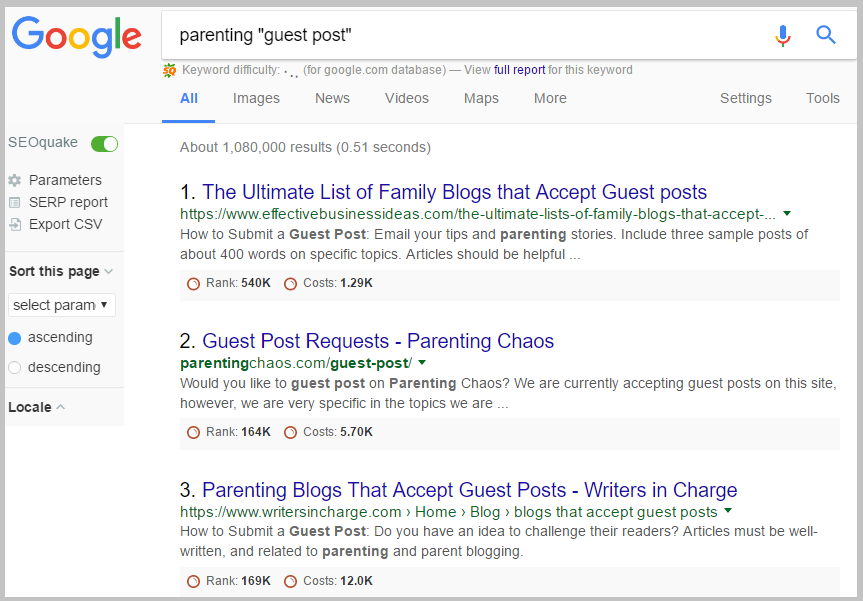 Website: SEOQuake
11. Broken Link Building
This Broken Link Building tool from Citation Labs allows you to discover hundreds or thousands of links to resource pages within half an hour. Its Keyword Grader is a useful feature to gauge if there are potential link opportunities within a certain topic or keyword theme, which helps you maximize the link prospecting tool.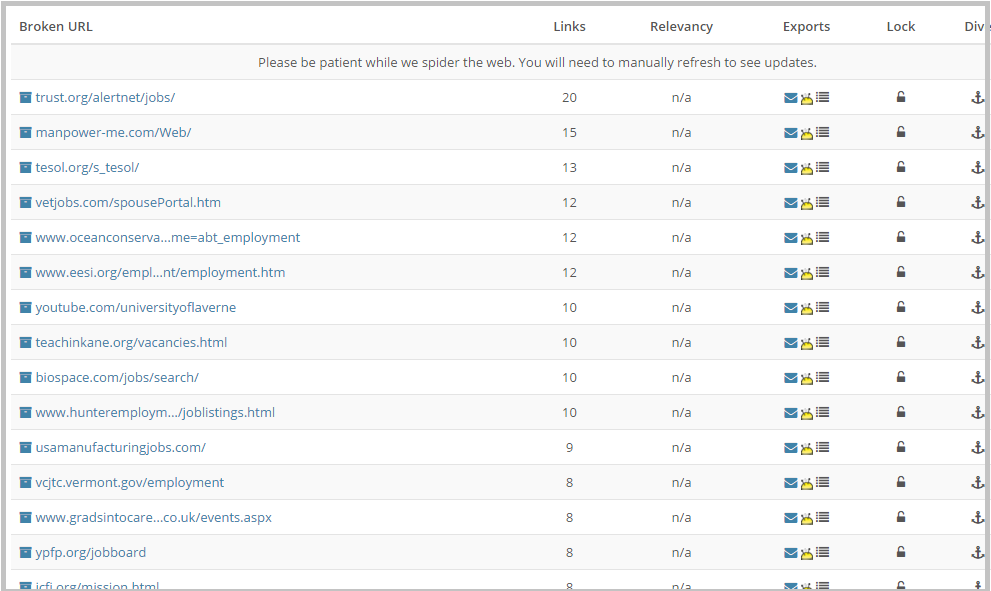 Website: Broken Link Building
12. Javascript Bookmarklets
These are bookmarklets that can save minutes of your day. For example, this SERPs bookmarklet allows you to copy URLs of pages/sites seen in search results and paste them into your spreadsheet.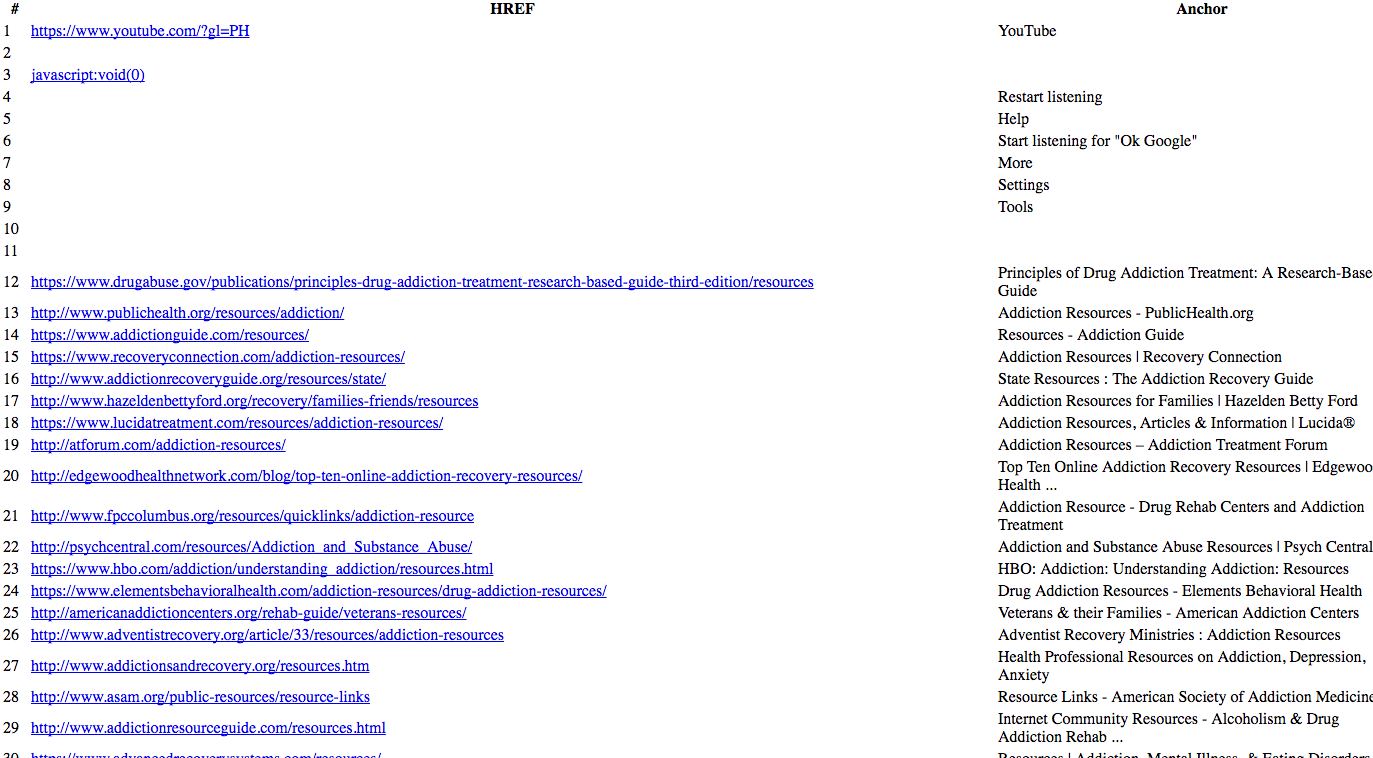 Tried manually plugging a domain into the SEMRush tool? Do this with ease using this bookmarklet.
13. Boomerang
Boomerang is a great email outreach tool that keeps you in the loop with responsive and non-responsive contacts.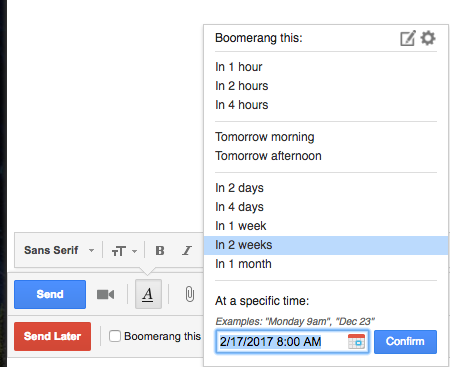 Website: Boomerang
If you want to be reminded of emails you should have responded to, click the button below the Gmail message platform.
If you don't hear back from link contacts (bloggers/webmasters), it reminds you after 2 or 3 days, whichever you set.
14. Rapportive
There are many profile detailing tools that are more updated than Rapportive, but I still find it pretty handy for outreach to people.
Trying to personalize is heavy if you can't see straight from Gmail details of the people you're contacting. It keeps you away from your screen by opening new tabs to check out the blog, its about me page, or other details you need to personalize your pitch.
Rapportive gives you a list of important details about your contact person, helping you to speed up personalization at its best.
Website: Rapportive
15. LinkClump
If you're giving broken link building a shot, one of your top link building tools should be LinkClump. This aids you in manually finding defunct (broken) links on a certain page, which serves as your value proposition in your email outreach.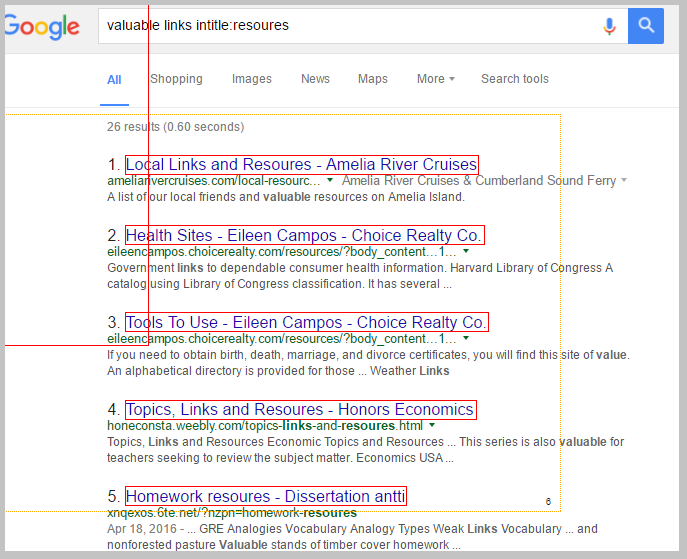 Website: LinkClump
Ask potential linkers to replace one of their broken links with a link to your linkable content. This doesn't work magic. Your content should be good enough to be included on the page (contextual relevance is the key).
16. Image Prospector
If you create your graphics or photographs, other sites have likely copied them without proper attribution. Using Image Prospector, you can quickly find these sites and organize an outreach campaign. Emailing each site to request they link back to you will convert effectively and lead to new high-quality in-content backlinks for your website.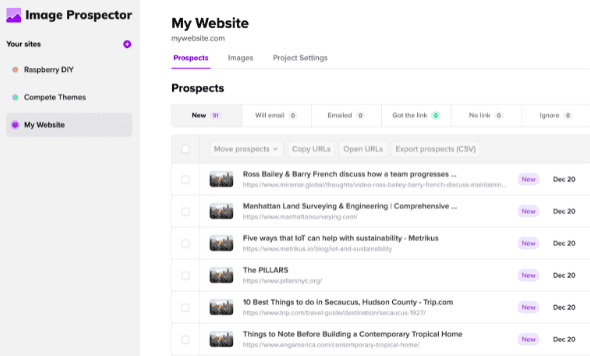 Website: Image Prospector
17. MuckRack
I haven't seen a platform just like MuckRack that can filter lists of journalists and reports based on their respective media outlets and media types. This allows a more targeted approach to being in touch with these content promoters that have high-end exposures.

Website: MuckRack
18. Ninja Outreach
Ninja Outreach is a constantly-improving blogger outreach web-based product as it delivers new features to offer a smooth outreach flow. Involving ready-made outreach templates makes it easy for someone to dive into this platform (techy know-how isn't required).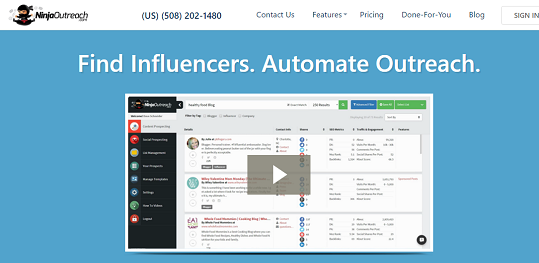 Website: Ninja Outreach
19. Pitchbox
Pitchbox streamlines your link prospecting and outreach process (all-in-one-place). The ability to discover contacts that are reliable at their best, plus automating follow-ups by scheduling at times strategy is what makes the tool a handy platform for high-scale link building.
If you base decisions on data, Pitchbox also allows proper reporting on all phases of the outreach process.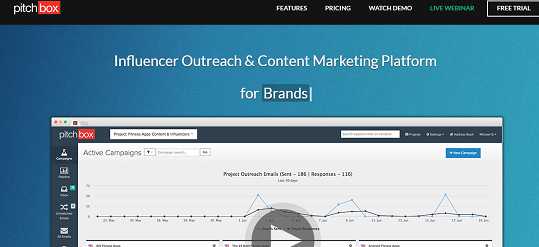 Website: Pitchbox
20. Remove'em
Getting a sense of which links are toxic that needs to be removed allows you to execute link audit for your site. Remove'em has its "R-score" that allows you to filter sites triple times faster. Adding MajesticSEO OpenApps Key as well enables link metrics to be incorporated into the platform.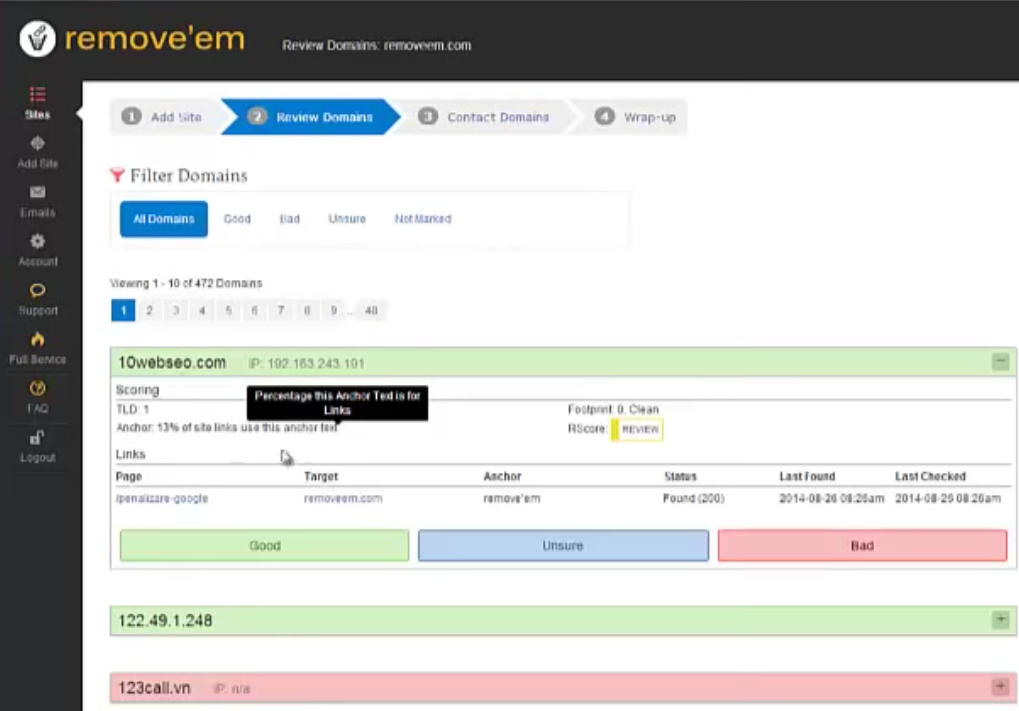 Website: Remove'em
21. Rmoov
If you are trying to remove links from harmful sites for different clients of yours (after you've audited your backlink profiles), it's so much pain to manually find each contact's emails and do outreach to them.
Rmoov aids you with that. It does the work to give you the proper contact information. While it isn't perfect as other tools, it saves you time doing such activity.
Website: Rmoov
22. Siege Media Embed Code Generator
If you don't have an embed code beneath your infographic, you are missing the opportunity for inbound links.
If the visual content is great (adds value upfront), you will expect publishers and bloggers to republish your infographic on their websites as well. Using this embed code generator eases the pain of creating customized embed codes for each infographic you make.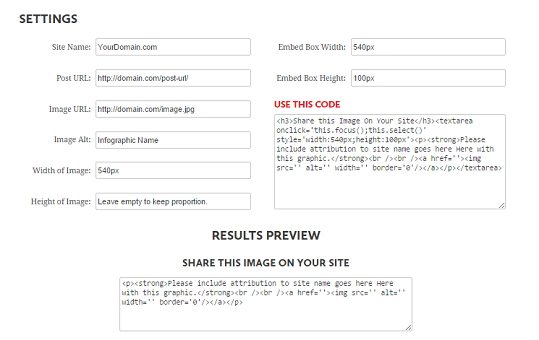 Website: Embed Code Generator
23. Stylist
If you are into search results in your link building times of the day, Stylist allows you to see links visited just recently, so you won't have to click them again and quality for potential link opportunities. Saves time. More link prospects every hour.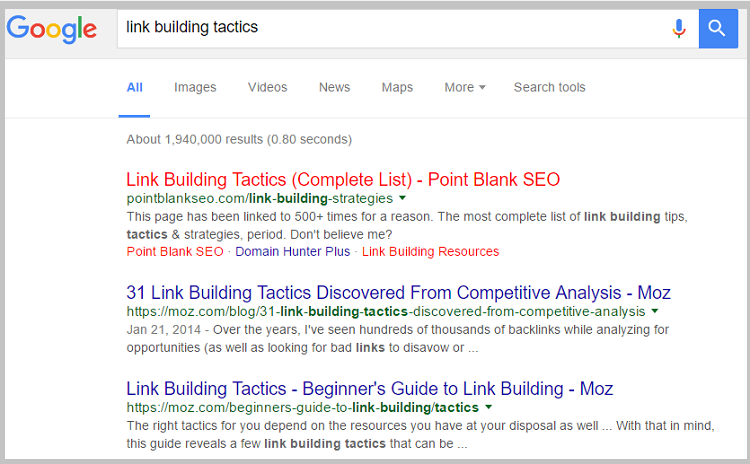 Website: Stylist
24. Google Sheets
If you want to keep things cost-efficient, use Google Spreadsheets to organize your link building campaigns.
Its accessible and simplest feature to share data with other team members can help new hires to dive into the process instantly.
By using labels/columns to support your needs in terms of link prospecting and outreach, you'll be able to check all the details and keep everyone in the loop for work.
Website: Google Sheets
25. Wordable
If you are handling several content management accounts, Wordable aids you with uploading content from Google Docs straight to WordPress accounts.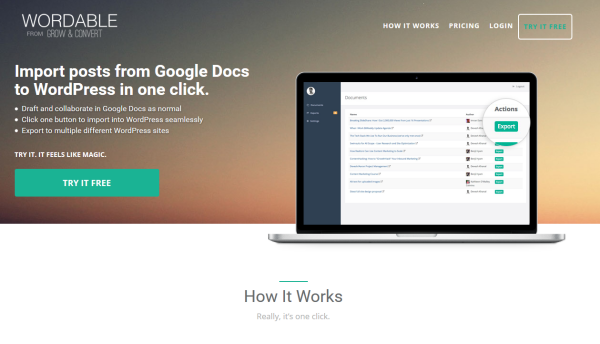 Website: Wordable 
Not only you'll maximize your time, but you can now create a content publishing process to be eventually provided to your new hires if you're an agency. This is one way to scale the content-based link acquisition process.
26. HARO
Getting press exposure on top-tier sites (digital PR) like Forbes and Huffington Post creates more exposure for your brand. Whether the citation and mention are linked or unlinked (best if you can get links obviously), you can add that specific exposure to your homepage's social proof section (i.e. "As Featured In").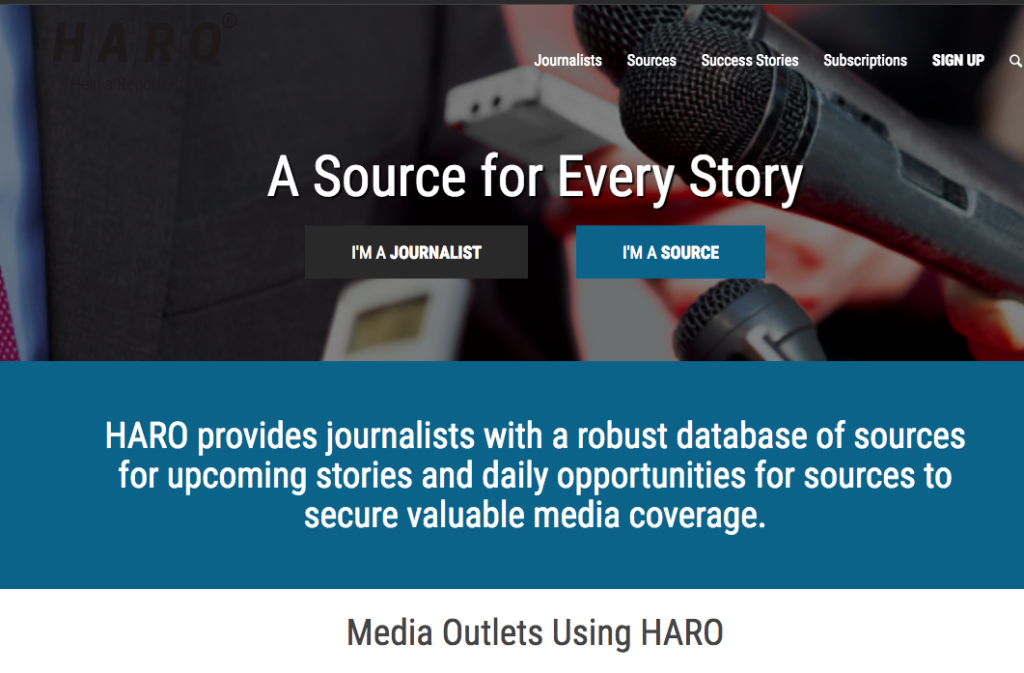 Website: HARO
Help A Reporter Out (HARO) is a free PR service that gives you the capacity to reach out to journalists looking for stories related to your industry/brand.
Automating this for proper scaling and for early capture of your stories can save a lot of your time (e.g. using IFTTT).
Matthew Barby detailed a step-by-step process on how to properly use PR services like HARO for acquiring early exposure and editorial links.
27. Amazon's Mechanical Turk
Menial tasks can eat some of your time. In link building, qualifying thousands of prospects using certain metrics can easily be outsourced.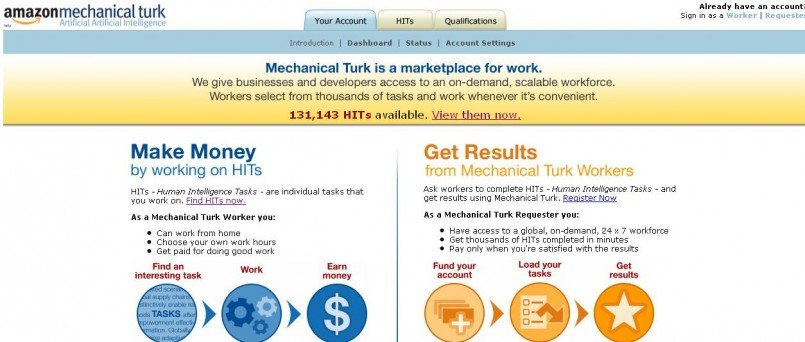 Website: Amazon's Mechanical Turk
Amazon's Mechanical Turk (not a link building tool) can help you outsource link building tasks on a micro-level. For example, if you're doing broken link building, a huge percentage of your time is spent reviewing thousands of link prospects, either found manually or using automated tools like Citation Labs. If I'd review it myself, it obviously can eat much of my time, wherein I can just spend $525 to review 5,000 link prospects, for example, and get 1500 contact information.
Scalable, especially if you only have a handful of resources (members) in your team.
28. LinkResearchTools
When Google releases its real-time update of Penguin, many webmasters started to take link-audit as part of their regular internal execution.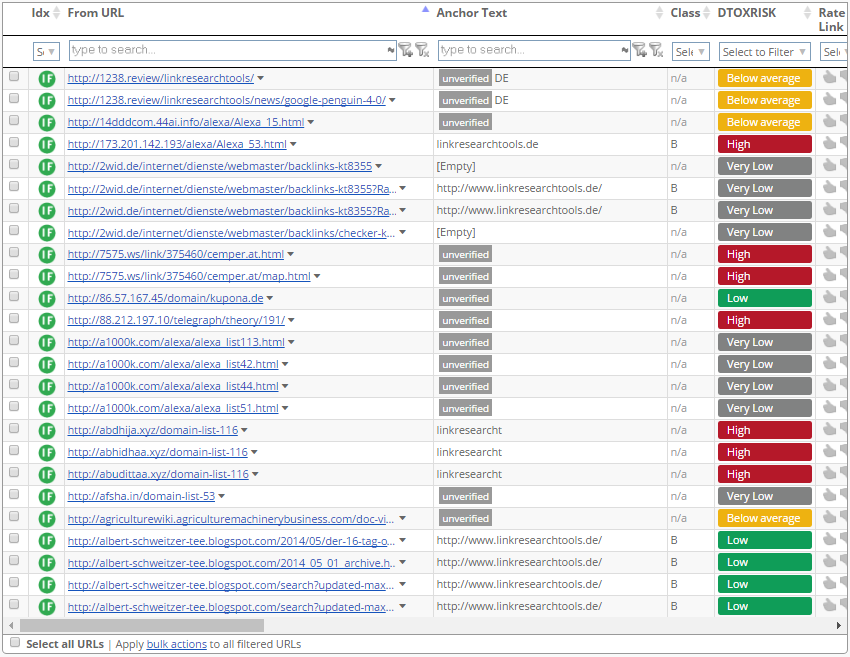 Website: LinkResearchTools
Using LinkResearchTools gives you the leverage of checking your site's backlink profile with given own metrics by LRT, such as LRT Power, LRT Trust, and LRT Power*Trust allows you to evaluate the trustworthiness of a particular backlink.
Looking at the backlink profile with the proper context, such as anchor text variation, link types, link status, and so on, allows you to monitor the health of your website better.
29. WhiteSpark
Local businesses should take advantage of WhiteSpark as a primary local link building tool. If you do local link building, the tool allows you to do that on a scale.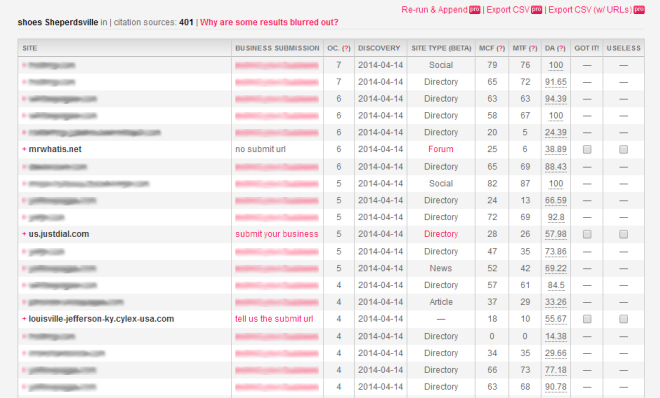 Website: WhiteSpark
The available local submission pages also give you the capacity to do the task in minutes only, which, if you handle multiple accounts, can automatically be delegated or outsourced to a certain person.
30. Search Metrics
Aside from SEMRush, we also use SearchMetrics to evaluate a website's trust and authority. Noticing a sudden drop in a website's organic traffic graph might indicate a penalty caused by spammy link building executions. These would allow us to identify the most suitable sites to target.
Website: Search Metrics
31. URL Profiler
Link qualification is one of the extensive tasks in link building. It takes time, but if you can automate it, much better for your team.
URL Profiler solves the problem of trying to search the Moz DA, Ahrefs rank, or Majestics' metrics of each of your link prospects.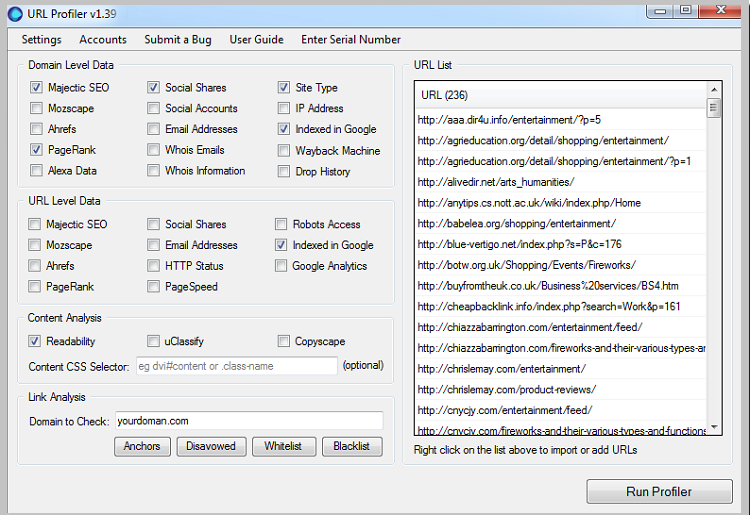 Website: URL Profiler
Install the software, upload your file of backlink targets, then check with the metrics you prefer to use (Moz, Ahref, Majestics, etc..). Wait for a few minutes and then be done. You'll get a CSV file of all the target websites with their respective numbers.
32. Open Site Explorer
I rarely use OSE, but if the Mozbar doesn't function properly, we simply go to the Open Site Explorer website and manually check the site or blog's Domain Authority.

Website: Open Site Explorer
Your Turn…
Do you know any tool that should be added to this post?
Leave a quick comment below.
I'll be more than happy to reply to comments and answer questions.
How our LINK BUILDING AGENCY builds 250 links/mo consistently using Predictable Link Building Methodology™…
Using a SIMPLE and PROVEN system

Using a SCALABLE strategy
No private blog networks
No creepy outreach emails
SHOW ME THE FULL LINK BUILDING STRATEGY