What is off-page SEO?
Off-page SEO refers to link building and all related activities & actions focused on growing our Website popularity, happening outside of it, and therefore the name.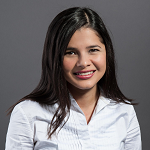 Aleyda Solis, Founder of Orainti
Off-page SEO to me is any kind of optimisation that takes place away from the site itself. Generation of signals from third party websites to tell Google that the thing you are optimising deserves to rank. The main part of this is obviously link building but increasingly can incorporate other things like social.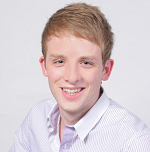 James Agate, Founder of Skyrocket Digital
Off-page SEO means doing anything from an external point of view to assist with SEO efforts. This could mean link acquisition, building mentions, using a digital PR agency, building your brand off site to have a positive impact on your websites SEO.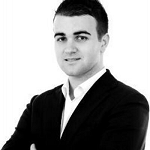 James Norquay, Founder of Prosperity Media
Using these principles as solid foundation, let me walk you through the 21 off-page SEO techniques you can immediately use right now for your website.
21 Off-Page SEO Best Practices
1. EXPAND LINK LISTS WITH A SIMILAR CONTENT PROSPECTING TOOL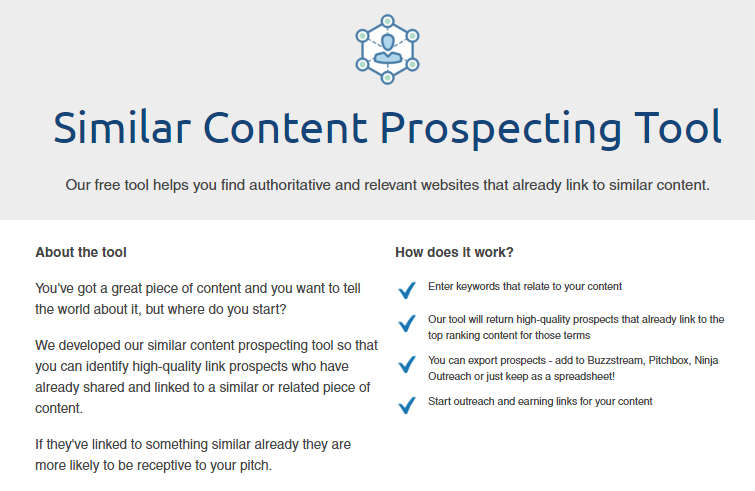 Websites that are linked to content or resource similar to an asset page published on your site are more receptive to outreach than any other link prospects primarily because of their linking history.
When they had linked to a particular page, they are likely to be interested in its similar resource and consider it for a possible linking opportunity.
Topical relevancy and higher link acquisition rates are a few notable advantages when you reached out to said link prospects.
Given this, here is how you can find these high-quality backlink sources:
STEP 1: Enter niche-specific keywords (related to your content) in Skyrocket's Similar Content. This link building tool will automatically generate high-quality prospects that are linking to the top-ranking pages for searched keywords.

STEP 2: Export domains and list them in a Spreadsheet or you can plug them into your favorite outreach tool.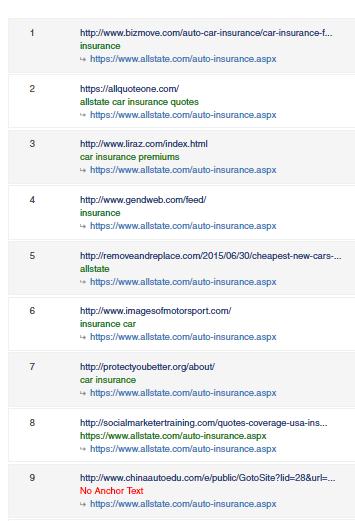 STEP 3: Reach out to webmasters and publishers of those potential linking sites and ask if they'll be interested to look at your content piece. Here is one example of an email template that you can use, which is actually for follow-up purposes.
Hello [ NAME ],

I contacted you a few weeks ago to share a resource that I thought you may
find of interest, and you informed me about your upcoming blog/site
update. I was wondering if you've been successful in the update and had a
chance to review my message; a copy of which is provided below for
reference.

We've launched a really detailed guide to [ TOPIC ] and I
thought you might be interested in seeing it – [ URL ]

If you are still updating this page –
[ URL ] then perhaps our guide might
make a useful addition.

Please let me know if you have any questions. And if this isn't for you or
you'd rather I didn't get in touch in future please let me know and I'll
be sure not to send you any other messages.

– [Your Name]
2. LEVERAGE CONTENT TEMPLATES WITH BUZZSUMO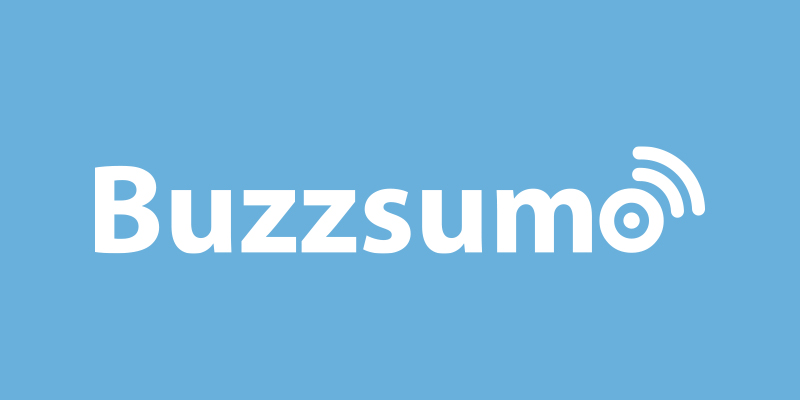 The ability to scale content assets without sacrificing qualify differentiates average content marketers from excellent ones. A year ago, Ross Hudgens shared one strategy on how to create incredible content assets at a low cost. It is with the use of content templates.
Content templates are simple formats of successful content assets from other verticals or other brands that can potentially be replicated to your own content marketing campaigns.
Two good examples of these content templates are these posts by Hubspot about habits for hyper-productive people and habits for content marketers.
Hubspot's content marketing team found this "habit-type" content template to be a good blog post framework. People simply want to emulate habits that make other people successful in whatever field they belong to.
Thus when you publish content like this, it easily gets traction from many people – acquiring multiple social shares and earning referential links from publishers.
How to find content templates that are likely to earn links naturally?
STEP 1: Find popular content-producing sites in your industry and use Buzzsumo to look for their most-shared content pieces.

STEP 2: Take note of all possible content formats and list them down in a Spreadsheet.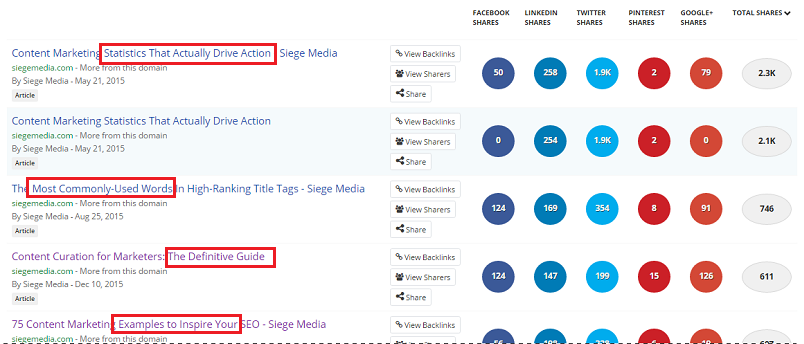 STEP 3: Create content pillars based on your preferred content formats. This would require testing but when you see results from first published content, you can replicate this to every sub-niches in your vertical (check out my definitive guide on blogger outreach).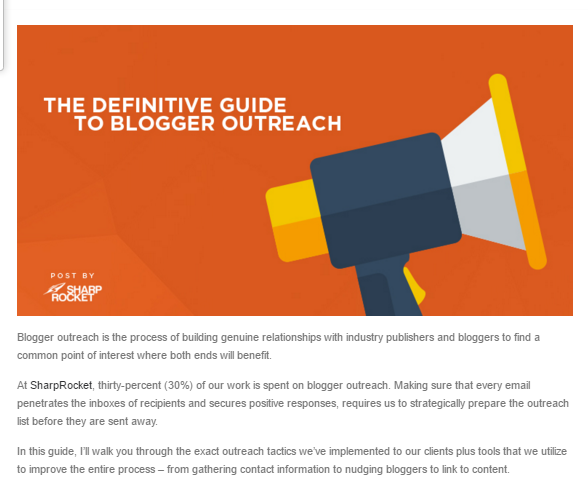 3. LINK TO INFLUENCERS WITHIN CONTENT
Though Google doesn't count outbound links as a direct ranking factor, knowing how to properly link to relevant sources externally is still a best practice in the search industry. External linking to credible resources and useful content produced by influencers helps an initial boost of promotion to your content piece.
Maximizing this strategy is a sure way to put more eyeballs on your asset.
How to execute this properly?
STEP 1: Search for influencers in your niche whom you can easily connect with. You can use Buzzstream or a simple Google search to discover this kind of people.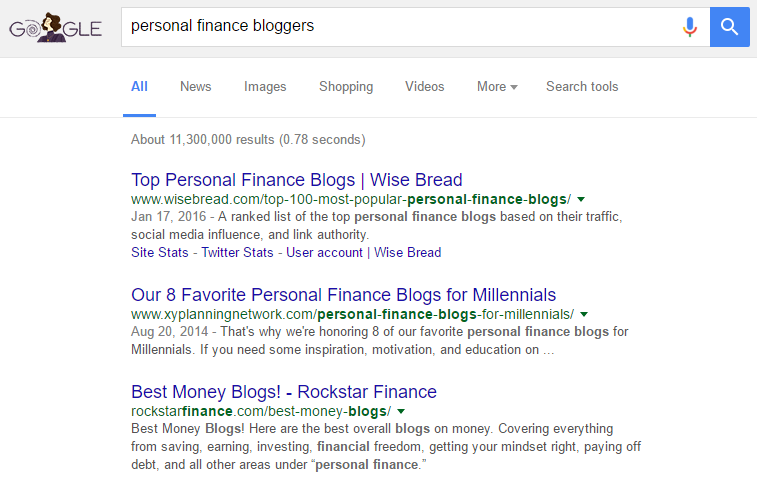 STEP 2: When starting to create content, try to find relevant blog posts of influencers. You can use the search phrase, site:domain.com "keyword" or site:domain.com intitle:"keyword". The latter search strings are more useful because it provides the most targeted results – finding pages that discuss the whole topic, not just including your keyword in one paragraph.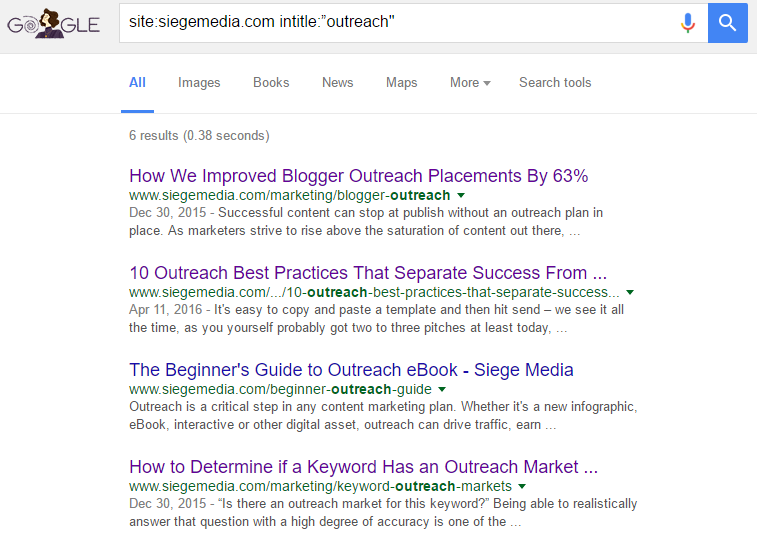 STEP 3: Once you publish your content, reach out to these influencers using direct email outreach. Results from this are either social shares or contextual links from publishers. Even if you got one social share from an influencer, this can be worth a hundred of traffic to your site.
Hi [ NAME ],

I saw your website and found that you linked to one blog post about [ TOPIC ].

Just thought that you might find my definitive guide on [ TOPIC ] also useful. It is a rich content that contains an [ DESCRIBE YOUR CONTENT ].
[ URL ]

Kind regards,
[ YOUR NAME ]
4. BUILD HIGHLY-CONVERTING MICROSITES
If you're aiming to capture small segments of your target market, one way you need to invest in is creating microsites. This method can enable your brand to build high-quality links your competitors can't easily copy, as well as give your site more opportunities to attract potential clients/customers.
One good example of this branding strategy is how Aleyda created two microsites that provide a lot of value to the SEO community – All SEO Guidelines and The Marketer Toolbox.
Both of these sites target segmented audiences, the first one helps SEO practitioners (both in-house and agency-level) while the second one focuses more on marketers and tool creators.
Now, how can you identify your specific market segment and create a microsite out of it? Below are a few steps to get you started, but if you want to take the whole process, you can check out these posts and this guide by.
STEP 1: Go to your Google Analytics data. Look at the top-performing posts with high conversion rates.

STEP 2: Determine what market segments you can tap that aren't going too far from your main content theme. For example, in my case, I can create microsites for link building tools and templates/checklists for link acquisition given that I'm currently offering link building services.
STEP 3: Once you choose an overall theme for your micro-site, buy your own domain name and hosting. In terms of the site's content development, you can produce scalable content pillars like round-ups on an actionable topic, interview series, and user-generated content.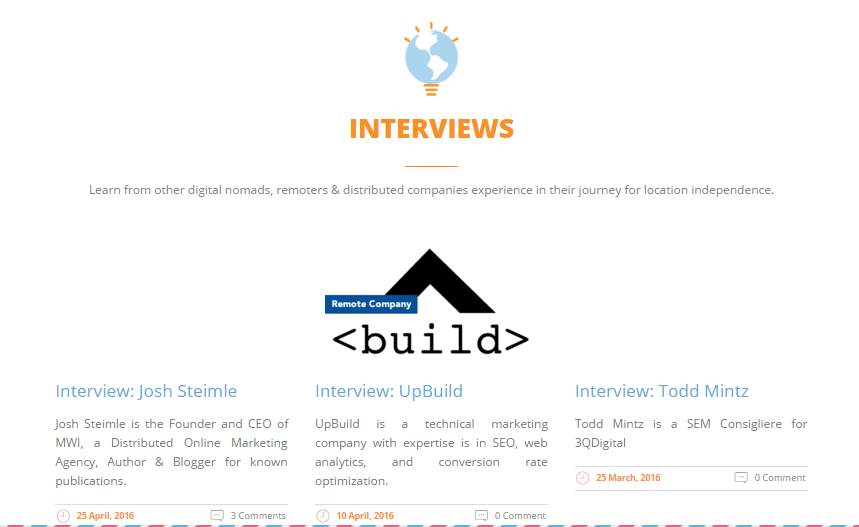 5. USE INTERVIEWS AS GUEST ENTRIES
Guest blogging has been an effective off-page SEO technique for many startup marketers building their own brands from scratch. What makes this more effective is the ability to craft solid content that isn't a carbon copy of another piece or a revision of a blog post published on one popular blog.
The challenge in guest blogging is really writing expertly-written content that won't just acquire a single link but will potentially get second-tier links from blogs linking to the contributed piece.
One way to be able to do this is by using interviews as guest entries for other websites. Given that answers from industry experts are most likely to be actionable, helpful, and experience-based, they can be considered as solid content for guest blogging. Here is how you can execute this process:
STEP 1: Find publishers and book authors using Google search or influencer prospecting tools.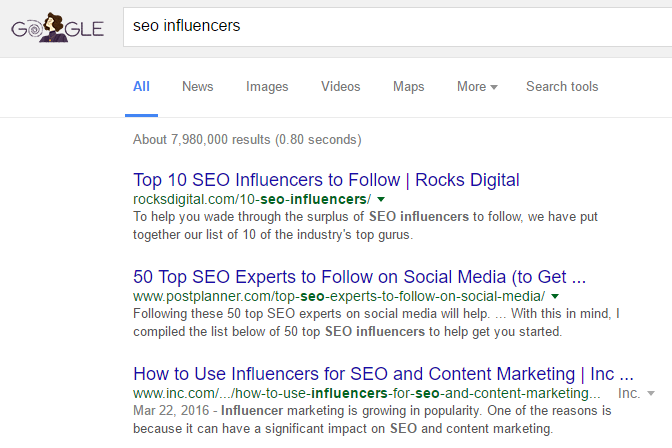 STEP 2: Reach out to these niche experts and do an interview with them. Below is an email copy you can use:
Hey [ NAME ],

I hope you're doing well.

Just want to tell you that, [ WEBMASTER NAME ] who manages the [ SITE NAME ], gave me an opportunity to guest post at [ URL ] and am planning to do a short written interview with some of the below bloggers and I was requesting if you can be one of them.

INTERVIEWEE'S NAME 1
INTERVIEWEE'S NAME 2
INTERVIEWEE'S NAME 3
INTERVIEWEE'S NAME 4

If so, I've attached a short written interview that you can use to share your tips or ideas.

If you're interested in including screenshots as part of real life example, you're welcome to do so.

The topic of discussion is [ TOPIC ]

Cheers

[ YOUR NAME ]
STEP 3: Use their answers as guest content for your target blog. Check out these examples of interview-based guest posts.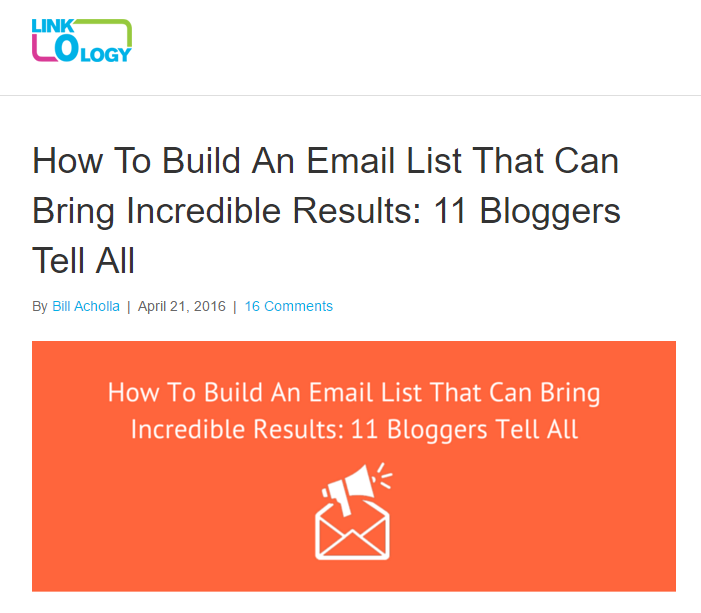 6. COLLECT LINK PROSPECTS FROM LISTPEDIA
Using social media platforms like Twitter for link prospecting is a strategic approach for link builders to find new bloggers and publishers that aren't yet found through Google search. With this, you can expand your list of outreach targets without actually depending on search engines as your primary source of target domains.
Besides getting additional backlink sources, you'll also be able to tap influencers that have a strong massive reach both in web publishing and social if you try using social media as your main link prospecting tool.
In other words, you get more benefits when you do outreach to them since they won't only be linking to your content, but they'll also share your content with their existing followers. This can allow your brand to acquiring more backlinks from their followers' blogs as well.
You can start this by using simple Twitter searches to find bloggers in your industry. However, if you are doing bulk prospecting, you can scale the process by using Listpedia.
Listpedia is a new self-made search and creation Twitter tool that can generate massive Twitter lists relevant to a particular keyword.
Here are three steps on how to use Listpedia for link prospecting:
STEP 1: Go to Listpedia and search for a particular audience you are aiming to reach out to (e.g. personal finance, finance, or insurance).

STEP 2: Check each individual Twitter profile in the search results to see if they have their own blogs or websites.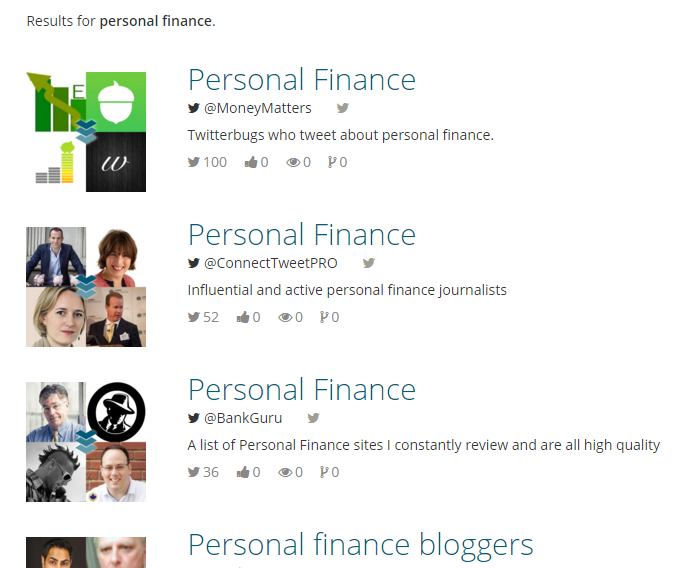 STEP 3: Once you think a particular website passes your link metrics (Ahrefs rank, DA, or Trustflow), you can include it to your outreach list, find his email address and send a pitch via email. Below is an email copy you can use:
Hey [ NAME ],

I saw your profile on Twitter while doing my research, and also saw that you are part of this Twitter list [ URL ]. 

Just thought that you might find my post about [ DESCRIBE YOUR CONTENT ] really useful.  [ YOUR CONTENT URL ]

Have a great weekend!

All the best, 

[ YOUR NAME ]
7. INCLUDE POST-PREVIEW AS ADDITIONAL PROPOSITION TO CONTENT
Creating remarkable content may require experiences and case studies from your own brand that gets people into action – after they consume the content. Case studies that take days, weeks, or even months are really time-consuming for content creators.
However, there is one way to easily add a data-based experience that won't cost you money. That is, including data from an influencer/expert you've had a relationship with. Since there is a connection involved, the influencer won't look at it like stealing his ideas as you initiate asking for permission to use his data.
I did this strategy when I wrote my old post on increasing blog traffic where I included an experience-based tip from Roel Manarang – a local-based social media marketing expert. He backed up his claim with a case study of a Facebook strategy, not even shared on his blog, at the time I inserted his technique into my blog post.
Here is how you can use post-preview in your content creation phase:
STEP 1: Identify influencers you had relationships with (grab your list from off-page SEO technique 3). Filter the influencer list by expertise these influencers have been known for (i.e. link building, off-page SEO, conversion rate optimization, etc..) and choose those you think can collaborate with you once you create your next content.

STEP 2: Reach out to influencers and ask if they'll be interested to add some insights to your upcoming post. You can try this email outreach copy below:
Hello [ NAME ],

I know you're quite busy today. But just a quick heads-up if you're interested to contribute insights to my upcoming post about [ TOPIC ].

I would like to know if you have any experiences and tips regarding [TELL MORE ABOUT YOUR UPCOMING POST]. 

Let me know your thoughts. 

All the best, 

[ YOUR NAME ]
STEP 3: Include the influencer's tip to your content and start to promote it to people who might like your link to your post.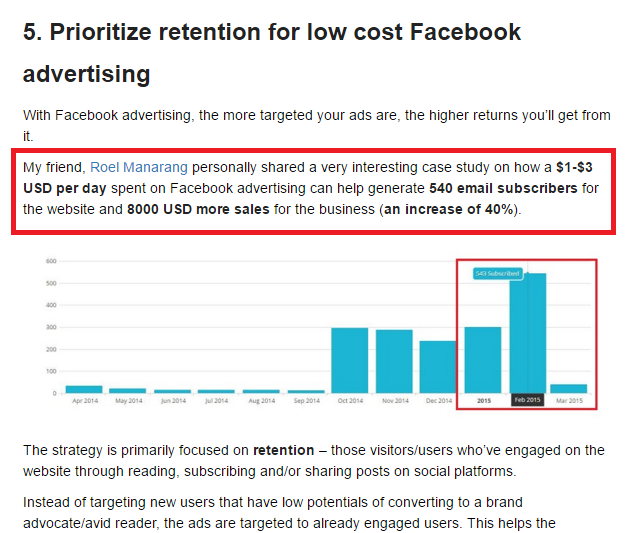 8. IMPROVE RELEVANCE WITH BRAND KEYWORD INTEGRATION
Google understands the relevance of a brand towards its connected domains in the industry sphere based on the keywords and context of each content produced in the website. Knowing this, you will create additional content based not only on the industry terms you want to rank for but on keywords you could potentially rank.
This is doable in three steps.
STEP 1: Go to Google Keyword Planner and plug in your homepage in the landing page search. You will then see a list of keywords Google considers to be relevant industry terms of your brand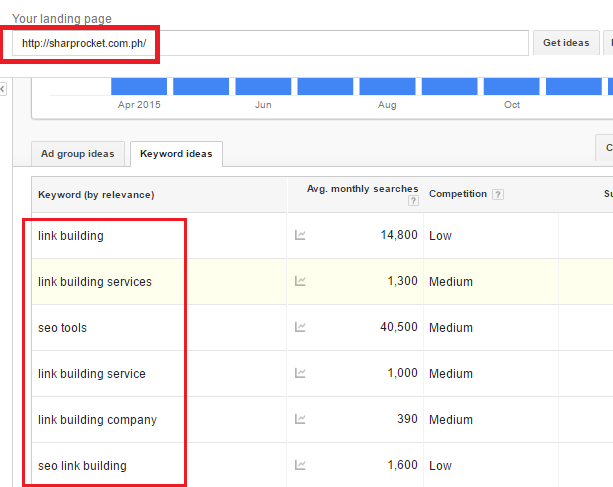 STEP 2: Choose among the list of keywords which of them you will likely target for your next content.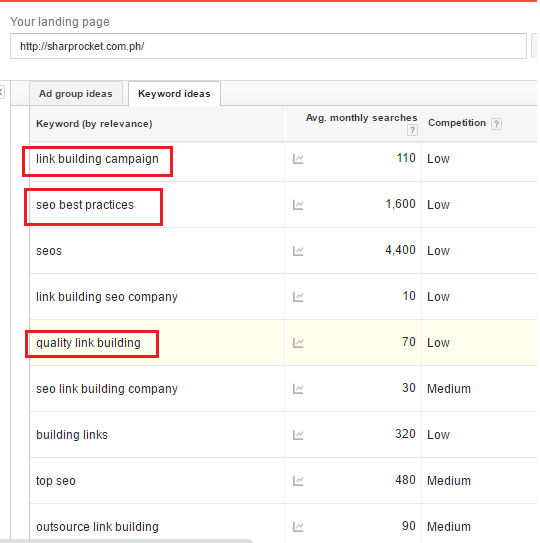 STEP 3: Include industry terms when writing your content in order to improve the LSI relevance of your website.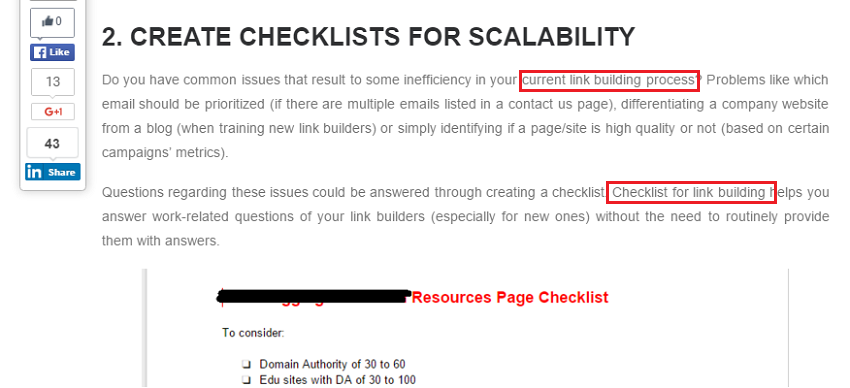 9. GIFT GIVING TO BUILD RELATIONSHIPS
Engagement marketing involves two sets of groups: those who are part of your networks and those you still need to reach out to – commonly referred to as "direct outreach".
The good thing with direct outreach is that you don't need to invest a huge amount of money and chunks of hours to start with. There is actually a less-costly way to effectively build relationships with influencers and authors who are part of your direct outreach.
James Norquay from Prosperity Media showed how a set of cupcakes from his client can strengthen relationships built with their brand partners.
Another example of this link relationship-building technique is when Larry Kim of Wordstream sent letters of appreciation to customers and to people who became a great part of building his brand.
Want to know how to execute a strategic approach in engagement marketing? Here are actionable tips to start an effective community engagement.
STEP 1: Identify one valuable thing you can offer to your brand followers or potential brand ambassadors.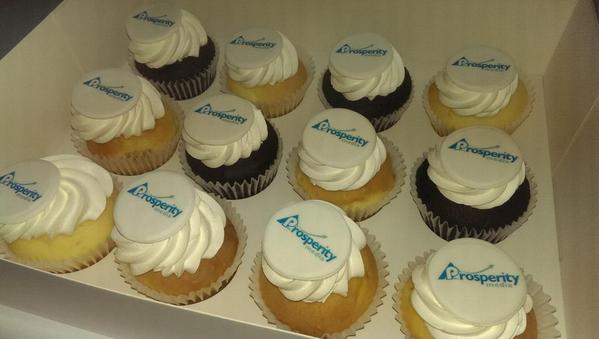 STEP 2: Think of ways on how to deliver your gift to your list of recipients. It could be through international or local shipping and/or an online transfer system if your gift is a virtual product.
STEP 3: Once the gift is released, you can track web and social mentions from influencers using BrandMentions.
For more ways to build high-quality backlinks to your website, check out this list of actionable link building strategies.
10. INVEST IN GETTING REFERENCES FROM Q&A SITES FROM REAL PEOPLE
The nature of searchers in this age of web usage is leading towards search activities in very niche-targeted search engine sites and community sites, where people would look for answers to their frequent questions from niche community sites instead of going straight to their favorite search engine tool.
Identifying these websites where a portion of your target market hangs out can allow you to acquire referential links that your competitors haven't thought of building for their own sites.
The community-based backlink below is a good example of how powerful branding could help you semi-automate your brand's link acquisition process. If you look closely at the answer, it is not a result of our marketing work, but from a person who trusted our expertise – Anton Shulke.
We actually did a webinar for his website and the benefit becomes mutual in the form of a link pointing to our brand.
How can you leverage branded link acquisition (off-page SEO) in community sites?
STEP 1: Create a list of outreach prospects that include your current brand followers, customers, and clients. Your brand followers could be any person you've built relationships with in the past either through content distribution, exchange of business ideas, or as simple as being your co-member in an offline/online niche group.
STEP 2: Look for relevant discussions that can potentially drive highly converting visitors to your site. In my above example, the keyword that I used is best SEO agency in Manila. The trick here is to use the site: search operator plus the keyword – e.g. site:quora.com "best X in Y" to generate targeted discussion pages.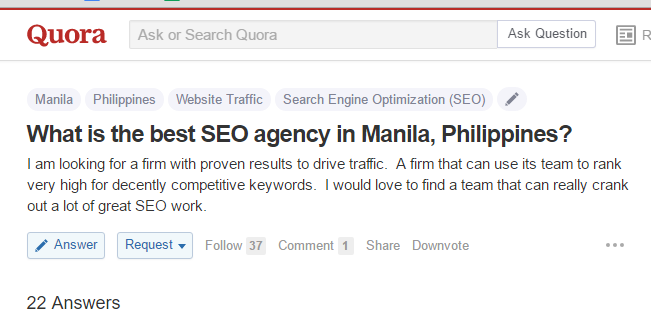 STEP 3: Reach out to your outreach prospects and ask if they can participate in the discussion. If they are your loyal customers/clients, they'll likely give a recommendation to your brand.
OTHER USEFUL RESOURCES:
11. TRACK MENTIONS FROM RELATED COINED TERMS
Link reclamation is probably one of the first initiatives when doing a strategic off-page SEO campaign for a website that has established authority in its vertical. It is because there is a higher probability of getting your first set of in-content links simply when you reach out to people who are familiar with your brand and have used your resources in their content works.
In addition to tracking mentions of your content assets, you can also do the same strategy to your competitors' resources. There are many types of content assets you can actually track to see if there are publishers or bloggers who used your competitor's content in bloggers' websites but not credit their original sources.
A few examples are images created by the brand (infographics), mentions of your products, embedded Youtube videos, and other content that deserve credit in a form of links.
How to use competitor-based link reclamation strategy to your own advantage?
STEP 1: Identify the top-performing pages of your competitor's site by using CognitiveSEO and using the number of referring domains and page authority as your performance metrics.

STEP 2: Track upcoming mentions of chosen resource/content of your competitor using BrandMentions. The tool will automatically notify you if there are new mentions, whether they are linked or unlinked on other content distributing sites.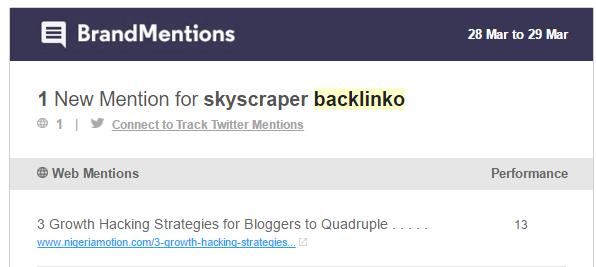 STEP 3: Find a resource of yours that is similar to your competitor's content. Reach out to the blogger and pitch him showing your related content. You don't need to ask for a link, it will be automatically given once they perceive your content as valuable.
12. REVERSE IMAGE SEARCH FOR LINK PROSPECTING
Reverse image search is an effective off-page SEO practice that helps link building practitioners to find out blogs where the image has been embedded. If the blog is linked to a wrong image source, it is best to ask him for the proper credit.
Though this off-page SEO technique is mainly used for link reclamation, you actually apply this same strategy to your link prospecting process. How?
STEP 1: Find a competing visual asset in your industry. It could be the infographic you tried to post on your blog that gained massive social shares or a generic image created by an expert in your field. You can use a simple Google image search like "infographic" "industry" to find these popular visual content assets.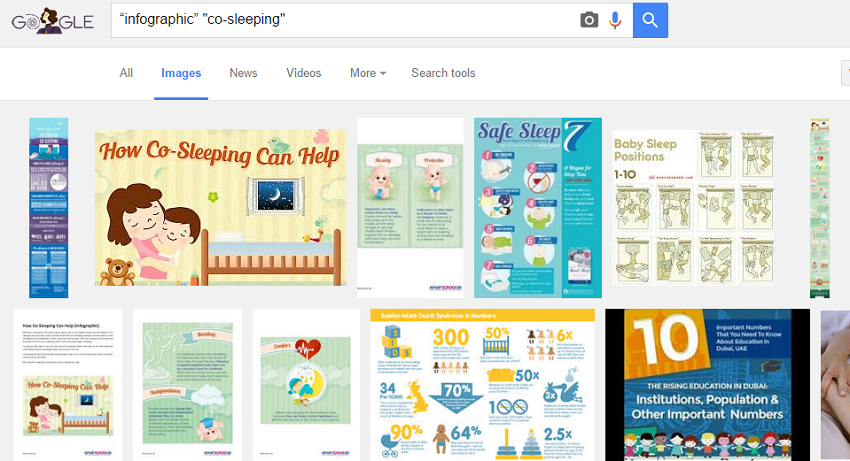 STEP 2: Grab URLs of these visual assets and plug in your favorite reverse image tool to find websites that embedded them.

STEP 3: Add those websites in your spreadsheet as your additional backlink prospects. Reach out to them with a unique proposition, not necessarily for the purpose of image link reclamation.
13. COLLABORATE WITH INFLUENCERS/AUTHORS
Aligning brand strategy with your off-page SEO process enables you to strongly build relationships not only with like-minded bloggers but with entities in the same vertical.
This helps your brand to position itself on the web and on its specific field by being perceived as a credible and trustworthy website by search engines and by target searchers – because links coming from trusted websites are good indicators of a site's trustworthiness.
One simple branding approach is collaborating with niche influencers and authors for content creation. Given that they had industry experience in web publishing and a massive audience following, touching base with them assures the quality of a content asset and a more effective content promotion than doing it alone.
How does influencer outreach start?
STEP 1: Find influencers and authors in your niche who'll be interested in a content partnership. Do a Google search for "guest post by" [ industry ] to search for this kind of personality.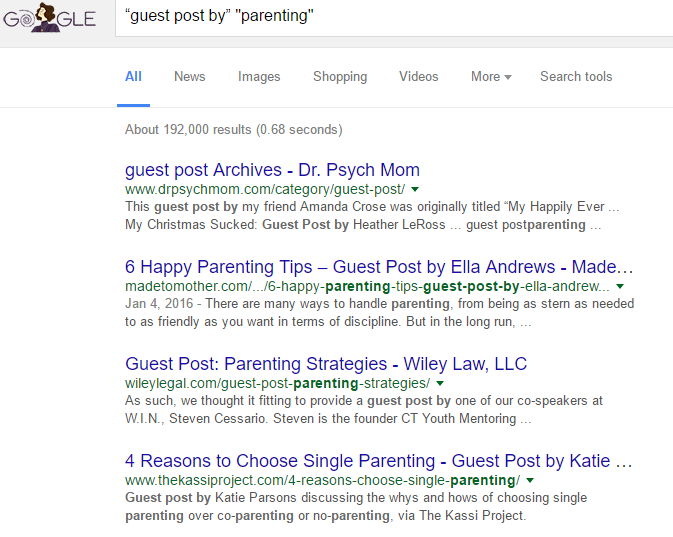 STEP 2: Identity what kind of mutual benefit you can offer to your outreach prospects. It could be asking them to answer a set of interview questions, to be compiled and published on your blog, or cross-publishing content pieces – i.e. embedding your infographic to his blog in exchange for a guest article on your site.
One pro tip here is to actually look at your prospect's latest articles and see what type of content they usually publish and in conjunction with your content publishing – what type of asset do you want to test out on your website.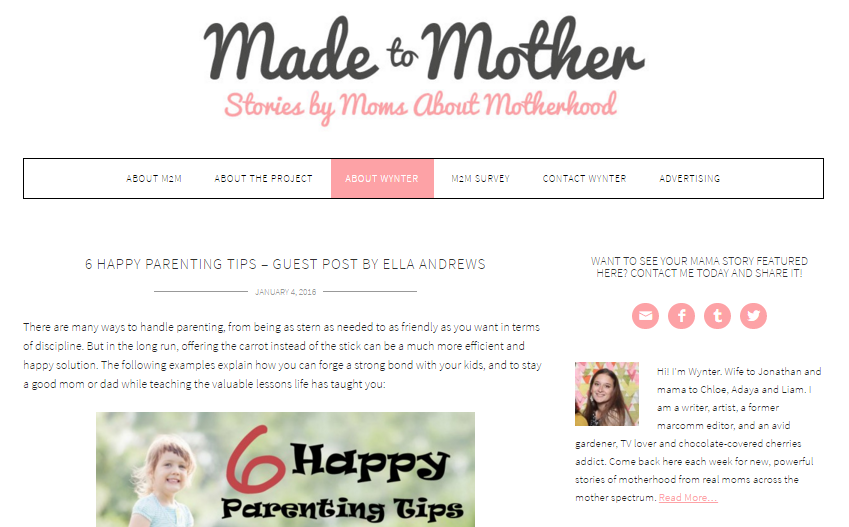 STEP 3: Send straightforward pitches with strong value propositions to capture their interests
Useful Resource: 50+ Ways To Increase Website Traffic (Roundup)
14. FIND HIGHLY CONVERTING OUTREACH PROSPECTS IN MOMENT QUERIES
Targeting high-profile bloggers who are likely to convert into linkers is one main objective of a blogger outreach campaign. But that's going to be really tough if you don't know how to find them.
Searching the web for potential linkers is one initiative you can start in your link prospecting process. However, your search phrase (keywords plus search operators) should be as very specific as possible to get the most refined results from search engines.
One off-page SEO technique to be very specific with search pages as well as to increase response and link acquisition rates in your outreach is to actually use in-moment options in Google search.
This means that pages that will appear in search results are assured to be published within the past hour or past 24 hours from the moment of search.
How to start with this link prospecting technique:
STEP 1: Do a Google search for your preferred search phrases.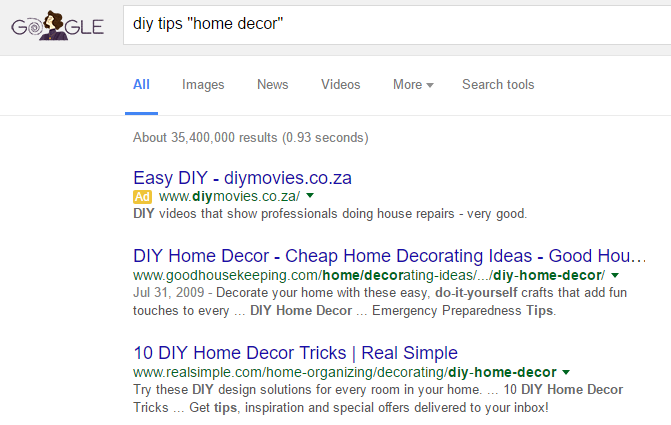 STEP 2: Filter the results by date of publishing (Search – Date – hour or 24 hours).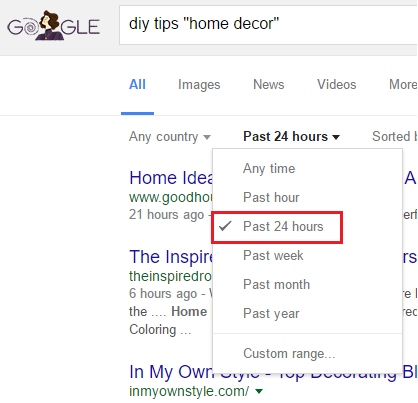 STEP 3: Gather those pages that are relevant to your niche and put them down in a list. Qualify them based on your link metrics and reach out to them afterward.
15. USE LONGER STRINGS FOR HIGHER CLICKS FROM LINKS
Links have been a top-ranking signal in search today and this has been proven many times – see these posts at SEOAuv about link importance and this experiment on Moz on how long links can influence rankings).
Links help websites rank in organic search. This is unarguably true. However, many marketers forget other objectives of links like driving visitors to a linked page. If it does generate visits, acquiring links can also become a very strategic approach to increase followers, subscribers, and brand advocates.
If you are distributing content to other blogs – i.e. contributing a guest article or providing answers to interview questions, make sure you only add niche-specific resources to your contributed piece. If the topic is email list building, don't add any pure on-page article to content unless it is contextually relevant.
State the value of a referenced resource by giving readers a preview of the information the content includes. The best way is to actually use longer strings to describe what the content is all about.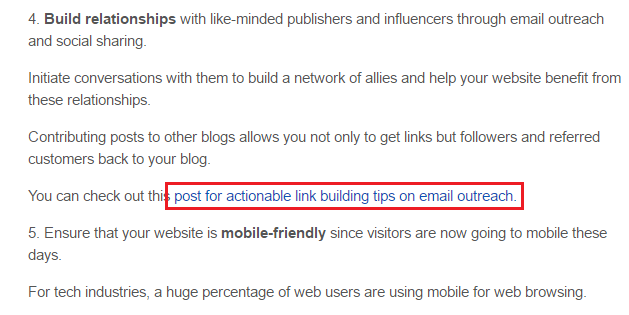 16. ACQUIRE NEWSLETTER LINKS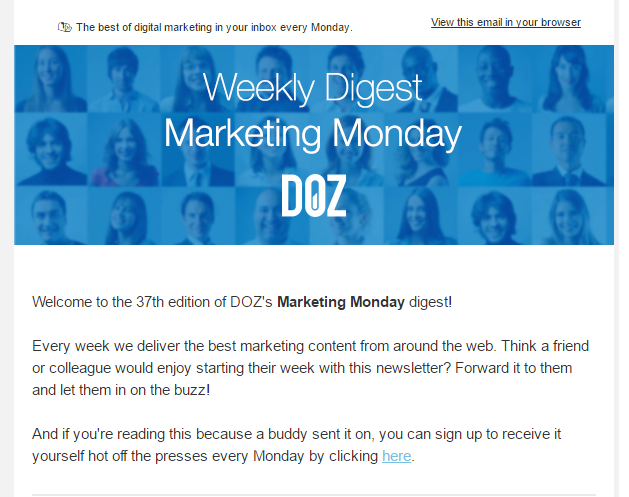 Email newsletters are good sources of information from publishers. This information could either be a curated list of links from top articles of the week or a preview of a new blog post posted on the hosted blog.
Getting featured in these newsletters is a very powerful branding/marketing strategy, as it allows your brand to distribute its own content massively to a different audience which will also help you increase your existing followers if you absorb active social sharers from other blogs.
Eventually, when these followers are fascinated with your blog content, they will eventually be your brand advocates who might be interested in linking to your content assets from their own websites and social profiles.
That's why identifying newsletters that allow external linking to other relevant sources is a huge advantage for marketers. Exclusive feature in newsletters becomes a profitable off-page technique nowadays.
Follow this simple step-by-step guide to get featured in topical newsletters:
STEP 1: Create a list of blogs that feature top resources in newsletters on a monthly, weekly, or daily basis. You can also check out your current list of outreach prospects to find newsletter-featuring websites.
Once you're done with the list, take note of how periodically these blogs send emails to their subscribers by looking at some obvious statements on their available opt-in or landing pages on their websites.
STEP 2: Subscribe to these blogs' email lists and know what kind of resources these newsletters usually link out to (identify similarities in form, length, and theme).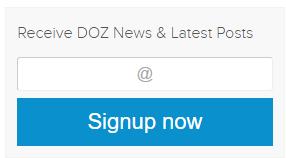 STEP 3: Constantly provide actionable and useful content on your blog to build a strong readership following and to get recommendations to be featured in other blogs' newsletters. If you are not getting any exclusive email feature after months of content publishing, you can try reaching out to publishers in your earlier contact list and ask if they are interested to see a new user guide or resource.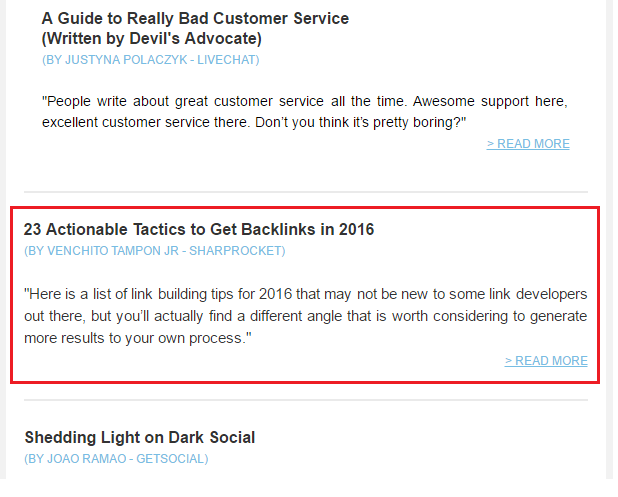 17. ADJUST REFERRAL COMMISSION RATE FOR AUTHORITY BLOGGERS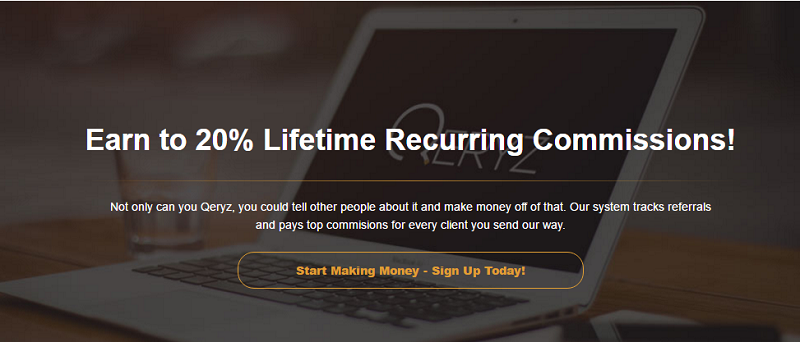 Relationship building matters in online marketing as it helps you build a strong following base that is capable of introducing your content to new readers, who might actually be your potential linkers.
Bloggers, especially those who are professionals, are part of a market segment that has the highest response rate among all online users simply because of their availability and full-time access to the web.
Building relationships with these bloggers allow you to dominate a particular part of your market segment, given that their followers could also connect with you for different forms of partnership. This is a compounding effect to your branding campaign since you will get a double portion of the market – your target bloggers and their followers as well.
The best way to initiate this off-page SEO technique is to offer an affiliate program or a referral commission system to attract bloggers in reviewing your products or services. Here are some steps you can follow through:
STEP 1: Create a list of bloggers who might be interested to write a review about your product/service or might share some stories and insights with your offering.
STEP 2: Segment your list of bloggers based on their social following base (Twitter followers), authority, and their websites' factors (i.e. referring domains, domain authority, estimated organic traffic in SEMRush).
You can also add the format of content they usually produce on their website. If they can produce more than one – i.e. articles and webinars/videos/podcasts, it's a good sign that they can engage their audience with different content types, which is very important in retaining the interests of your target visitors while consuming your product/service review.
STEP 3: Prioritize reaching out to authority bloggers. Offer them a higher commission rate so you can easily entice them to write a review about your offering. You can also make cross-publishing an additional value proposition in your outreach. The idea here is to make the off-page SEO strategy beneficial for both the blogger and your brand.
For example, your brand will get an additional following base and potential customers from the product/service review and the blogger will also have the advantage of co-branding himself by publishing an article to your brand's blog and adding it to his portfolio or about page (as featured in….).
18. GET OUTREACH DETAILS FROM CLEARBIT
Finding a person's name and email address is the initial phase in link building outreach. This is where most of your outreach initiatives will depend on given that if you find wrong contact details, obviously your pitches won't be taken to the right place.
When finding outreach prospect's personal details, it's very important to use effective web-based tools such as Clearbit. I personally use Clearbit as an alternative tool for Rapportive because the product is capable of giving you the free email address of the person you're contacting, not only validating it if it's actually working.
How to use Clearbit for initial pitch:
STEP 1: Install Clearbit to your Gmail Chrome Extension.

STEP 2: Click "Connect" link at the upper right side of Gmail and choose "find an email".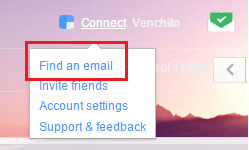 STEP 3:  Type in the homepage URL of the site you're extracting the email address from. The tool will automatically provide names of people working for the company and/or are included in the website. Choose the person you'd like to connect with.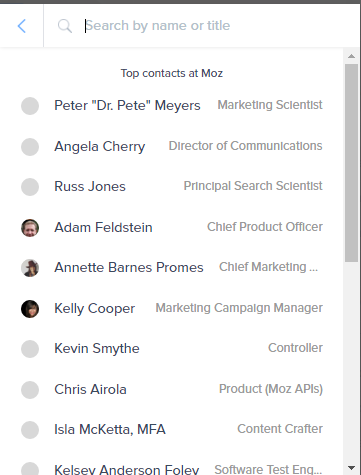 19. COMMENT-BASED LINK PROSPECTING
Link prospecting is the initial phase in link building where you'll start to find possible link targets from verticals that are relevant to your website. This is also where your entire link acquisition campaign will depend on, as this initiates the process and helps you identify what particular methods you'll be performing to acquire links from your target backlink prospects.
Creativity matters in link prospecting since you have to choose the right keywords that will be able to generate refined page results in search engines.
One off-page SEO tactic we've been using for our link research campaigns for our clients that are very effective in providing high-quality blogs is adding the number of comments to a specific link prospecting phrase. Here is how you can exactly do it:
STEP 1: Add comment plus number to your prospect keywords ("comments(8)" "keyword") and generate results on search.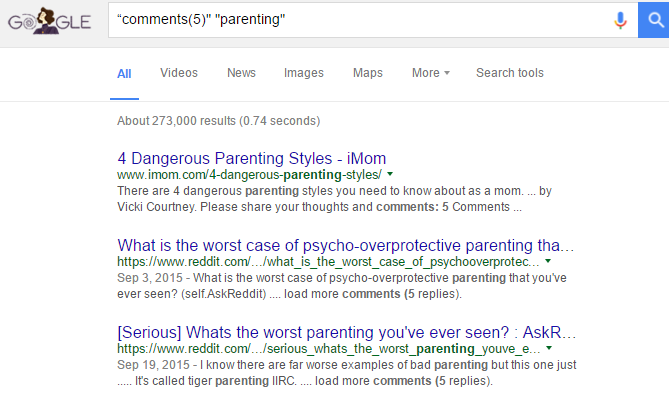 STEP 2: Qualify results based on your brand's link metrics. Discover new backlink opportunities by checking links inserted in blog's comments.
STEP 3:  Try using the following comment-based search phrases to collect more backlink targets:
"disqus" "keyword"
"commentluv" "keyword"
"notify me of follow up comments" "keyword"
20. CREATE LOCAL NICHE PROFILES
The ability to dominate a market segment, particularly if you are a local brand, highly depends on the brand awareness you build in your local community, whether offline or online.
Local link building nowadays is leading towards partnerships with local organizations and institutions as well as really getting into the minds of your customers (mindshare), which is a solid combination of an off-page SEO strategy that can certainly impact your lead generation process.
One easy way, but mostly overlooked off-page SEO technique in building local links is creating niche profiles.
I've noticed this recently when we had a vacation last month that instead of searching in Google for the best restaurants located near our vacation place, we go straight to a popular local website that features nearby restaurants and food stores – Zomato (which is actually a recommendation of one of our friends).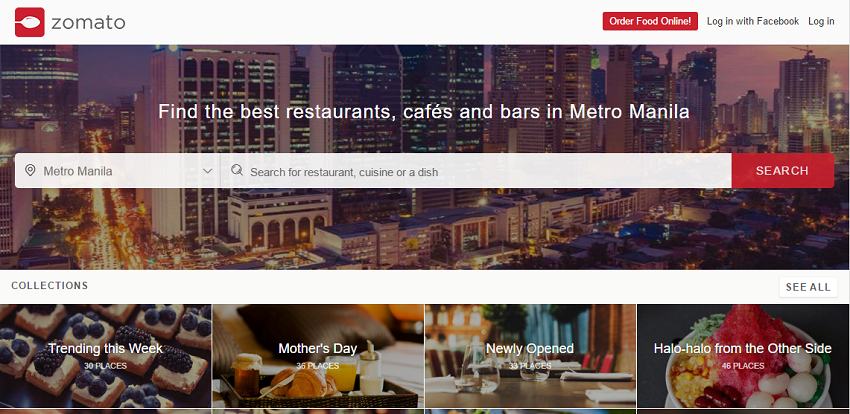 Having said that, creating local brand profiles that are targeted to an industry you're trying to promote your products/services to, is a handy technique you'll generate high returns from your marketing efforts.
Other Useful Resources:
21. STRONG BRAND MESSAGING
Brand building is the new link building and off-page SEO strategy in digital marketing today, given that when brands become true to their core values, messaging and personalities, it becomes easy for them to penetrate and dominate their target audiences.
There are many ways to send a strong brand messaging without actually hard-selling your products/services, below are some steps you can apply:
Identify your brand's core competence, to be able to know where you would put most of your efforts.
Invest in creating comprehensive resources that will give the best answers to commonly-asked questions in your industry.
Provides satisfaction and excellence to existing customers or clients so you'll acquire hard-to-built links that your competitors can't easily copy (see this link we've earned recently).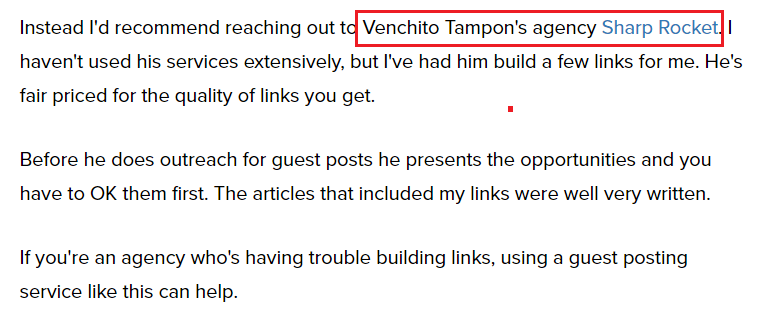 How our LINK BUILDING AGENCY builds 250 links/mo consistently using Predictable Link Building Methodology™…
Using a SIMPLE and PROVEN system

Using a SCALABLE strategy
No private blog networks
No creepy outreach emails
SHOW ME THE FULL LINK BUILDING STRATEGY