For most search marketing agencies, attracting potential clients for their services is not as easy as sending generic and massive emails to a hundred or a thousand targeted clients every week.
Whether it is a full search engine optimization package or a pure content-driven link building service they're offering, there would always be a requirement of time and effort in driving highly interested clients to their services through trust-optimized content creation and a solid content promotion (both free and paid campaigns).
Today, I'm going to show you a case study on how this link building blog generated $20,000 worth of SEO leads every month.
Here are some figures from Google Analytics that shows that amount generated each month.
For February, SEO leads are worth $26,000, coming from 52 potential clients who've contacted me for link building services ($500 per conversion).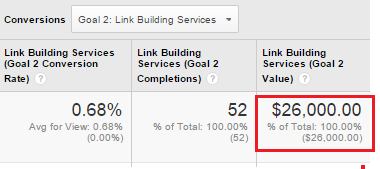 For March, leads are worth $20,500 – a 21.15% decrease from last month's conversion.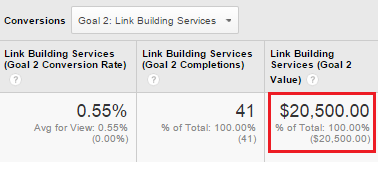 For April, conversions are worth $19,500 (data only up to April 23, 2015), so there are 7 days more to get some leads for the month.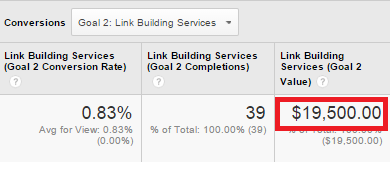 Now, the question is how you can do the same to your business – assuming you're also selling SEO services or other pertinent offerings.
Step 1: Choose a core competency on SEO services
Most businesses fail because they don't have at least one specific area of their services that separates them from their competitors (principle of unique value proposition).
A core competency on your offering would make your potential clients easily attracted with, as there is an added-value to every service you provide to them.
In search marketing or internet marketing as a whole, there are many sub-areas that can be targeted by an SEO / online marketing seller. A few of them are:
Link building
Analytics
Conversion rate optimization
Technical audits / on site optimization
Local search engine optimization
Influencers were known not only for their valuable contributions to the community (through blogging and answering industry-relevant questions) but especially for their core competence.
Here are some names you may be familiar with:
The only process to get to the top of the market is to focus on your expertise, build a solid community supporting your brand and earn recognition through inexpensive efforts to promote your cause.
One effective method to see which areas in your field would really best fit your competence is to dig into your analytics data and finding your top traffic-generating blog posts.
If I'm considering another type of service – a sub category of full SEO / digital marketing services), I might go to blog management services– which is a monthly retaining offering to an online marketing company.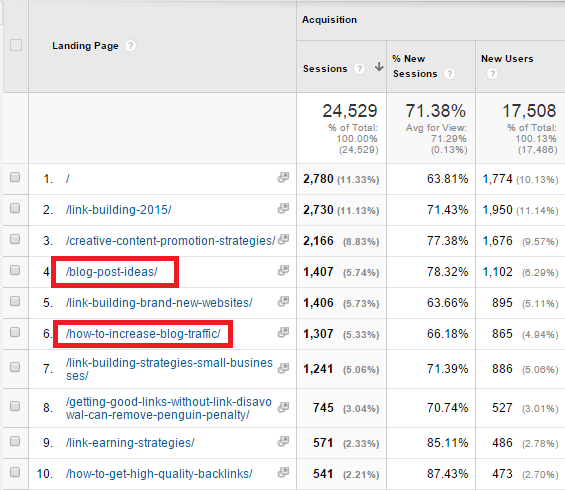 Step 2: Build authority through expertly-made content creation
There are several ethical ways to get in front of your audience and attract them to purchase your online marketing services, but one of them that are not highly utilized by most agencies is blogging.
If you're a startup SEO agency, the only way you can prove to them that you're capable enough of ranking their sites' pages and getting traffic to their important contents from search is through showcasing your expertise your blog/site.
Most potential clients that converted well to my services are those visitors that come from search (people who've discovered me by typing related niche phrases like the keyword "link building 2015").
The idea is that if you are able to rank your site's pages in search results, then there's no doubt you can do the same to your clients – most of the time, your blog / site is the only case study they need.
Here are several tips you can immediately apply to your corporate blog/site.
Write accessible how-to posts that are complicated enough that lazy clients won't easily execute.
Long-form content works best in converting visitors to SEO leads not for the reason that readers are amazed with the content (though quality makes part of that), but primarily because clients would like to implement tips provided in the content to their own websites but find it hard to do so.
This led them to hiring you only to implement your own tips to their campaigns/sites.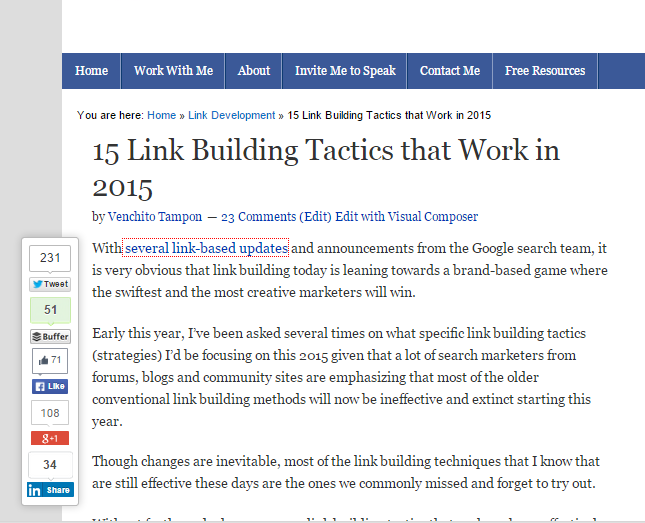 Drive more search traffic through long tail keyword targeting.
Earning more targeted from search is best implemented by targeting long tail phrases in specific pages of your site.
Doing so won't only improve your ranking signals but as well give an initial boost (or exponentially) to your blog's search traffic.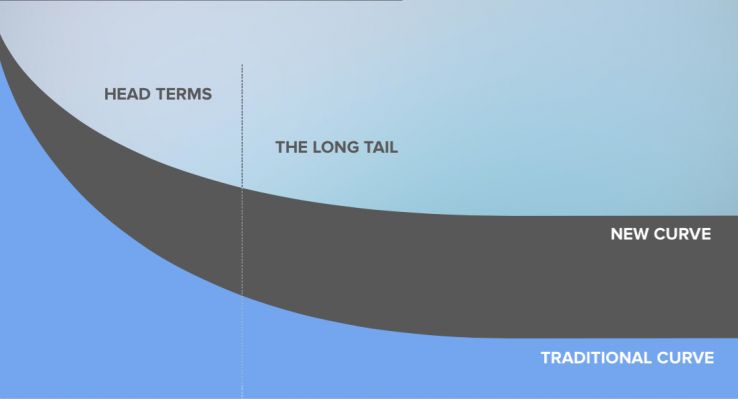 The long tail curve image above is clearly explained by Simon Penson in one of his posts at Moz.
The point is, it's time to leverage long tail keywords with your brand's content.
Build community from audience-specific content contribution.
Becoming a columnist for high authoritative blogs is one of the best methodologies to grow your brand's community base – as you can easily absorb other blogs' audiences to convert as your site's followers or blog readers.
What I've found out with the several blog posts I wrote for other blogs is that the blogs that brought traffic to my website are not those that are very popular in the industry but those sites that have an audience similar to mine.
Make your content distribution campaign centered to your audience.
Align your posts to the interests of your blog's audience but don't go far away with what your brand is currently offering.
If I'm writing a post for an internet marketing blog like Matthew Woodward, then I can go with diverse topics like affiliate marketing, SEO, blogging and social marketing. But simply contributing content on those topics won't drive highly converting visitors to my blog.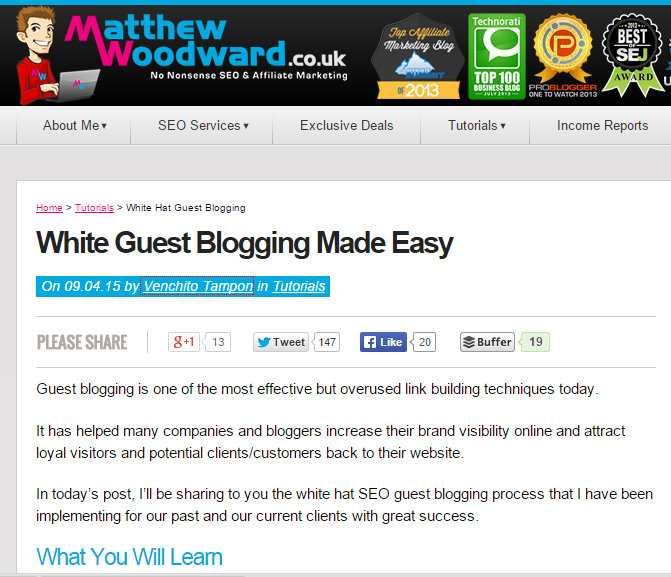 Instead, I primarily focus on link building topic specifically guest blogging – which is also aligned to my business' current services.
You can use FAQFox to find industry related questions that your audience is commonly asking on forums, Q&A platforms and blogs.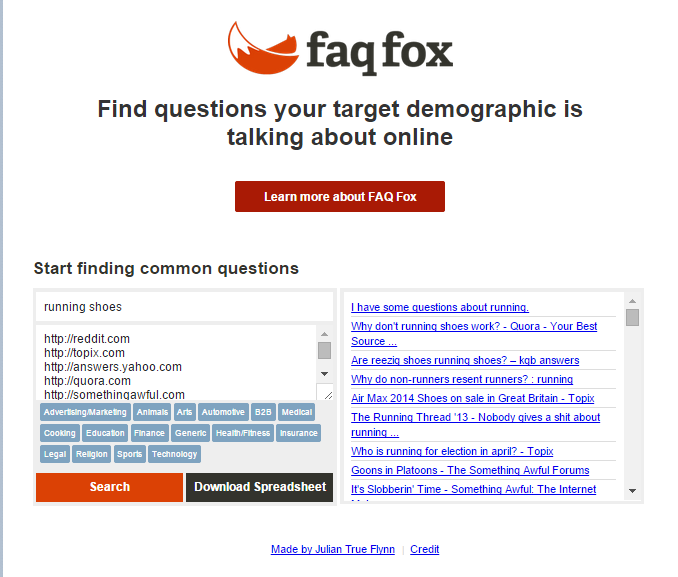 Identify those questions that haven't been answered by most bloggers and content creators in your space and discussed them with detailed information and data in your guest columns.
Step 3: Leverage trust marketing
As best described by Jason Acidre on Kaiserthesage, trust marketing is a concept wherein the promotional approach is focused on providing unbiased and trustworthy information to assist targeted consumers in making appropriate dealing decisions.
There are many actionable ways to execute trust-driven marketing  campaigns specifically to SEO agencies, and I'll discuss some of them below.
Build lasting impressions about your brand on interview content, in order to attract more brand opportunities to your blog and get high quality contextual backlinks from relevant domains.

Provide detailed information to your branded pages by showcasing your current and past clients as well as media outlets that featured your brand/blog. This allows potential clients to pre-assess their decisions on whether or not they'll partner with your company for online marketing services.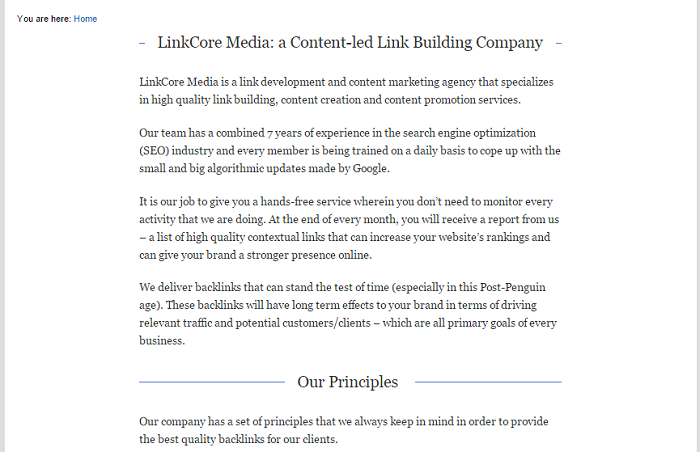 Send at least two recommendations a month that fall outside your brand's normal deliverable. This is an added-value offer that will get them retain for the long time, aside from the high quality performance you provide to your services.
Other useful tips on trust marketing:
Network with industry influencers as they can once in a while, send you big projects that can give a boost to your brand's vote of confidence (when included in your company's portfolio of clients and/or case studies).
Send actionable how-to strategies to your email subscribers. Most of the trusted clients you'll every work with will come from your email list – since they've been educated with your expertise, they can't easily get away from your services without seeing the actual results.
Attend and/or pitch to become an industry speaker at online and offline events to get more exposure in your community and in targeted countries where your blog are still not recognized (e.g. Click It Summit).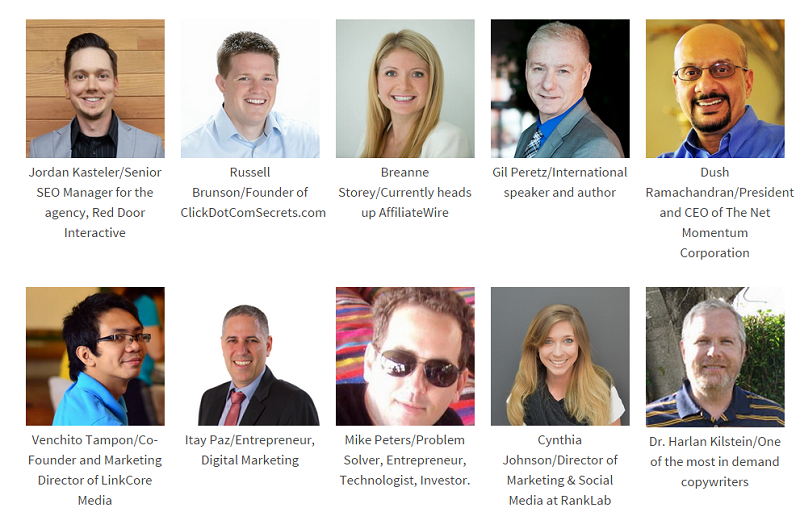 Do follow-ups on clients who haven't responded to your emails as there may be some personal or business issues involved.
Offer a related kind of services to clients who're not interested to your previous online service packages – this is where a few of my clients get down through my marketing funnel.
Build initial traction through paid social ad campaigns like Facebook and Stumbleupon paid advertisings. Target your non-commercial pages that have high conversion values.
Getting SEO leads won't be as easy as it sounds. However, practicing any of the above tips would help you grow your business' marketing approach.
If you are looking for a link building agency to partner with you, then don't hesitate to contact us today. 
Hear about new posts as they happen. Build extraordinary links.