Choosing blog topics is a difficult task for most content creators.
It entails several challenges including:
knowing if your blog idea will resonate your audience

checking if your content idea fits your brand's content theme

identifying the uniqueness of your blog topic
The last challenge may hit you big.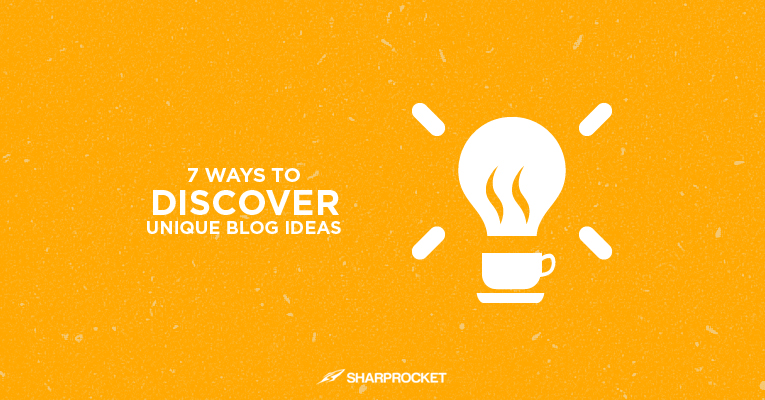 In today's environment where most entities and personalities are dishing out more content than the normal frequency, it's important to understand how to be different, and not just be better.
Be Different in Content Topics
There are companies and individuals who are better than you in producing content. They may have bigger budgets in content production, and at most, are very creative in their content assets.
What do you do if that's the case?
You think of ways on how to make your content different. It starts by discovering unique blog ideas.
These unique blog ideas are not 100% original. That will be apparent. But the seven tips I'll be sharing with you will help you generate unique blog ideas for your website.
7 Ways to Discover Unique Blog Ideas
Here are seven unconventional ways to come up with blog topics that will resonate with your audience.
1. Generate topics from bigger content assets
Brands with consistent blog post-production have bigger content assets than what the most usual niche bloggers publish on their sites.
This is where you can take advantage of their long-form content pieces.
For instance, if you see chapter guides, you take a look at each chapter and see if you can expound and/or elaborate it on your blog.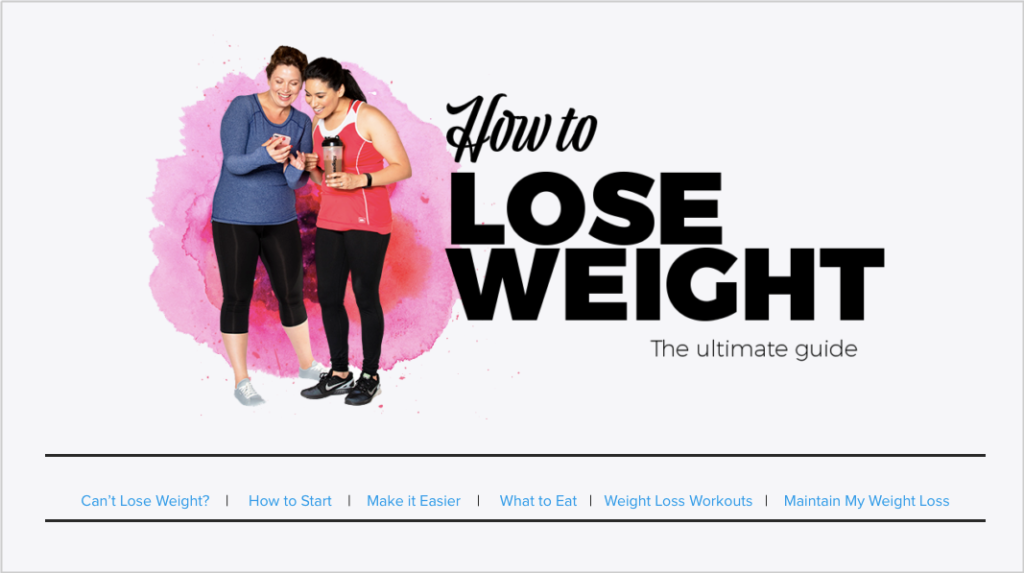 In each chapter page, there are more topics you can expound further depending on how specific it is and how it is possible to get it discussed on a separate page.
Besides chapter guides, you can also check ebooks of brands you're in with the similar content themes.
Go look at each chapter and specific points included. Check if a topic you've seen can be an idea for your blog content.
2. Discern emerging topics
In any industry, there are many topics that arise from the increasing demands of consumer needs and the positive effects of technology.
This gives new topics to consider for blogging.
For this process, you can use Exploding Topics. It is a website co-created by Brian Dean of Backlinko to help you discover growing content topics before they take off.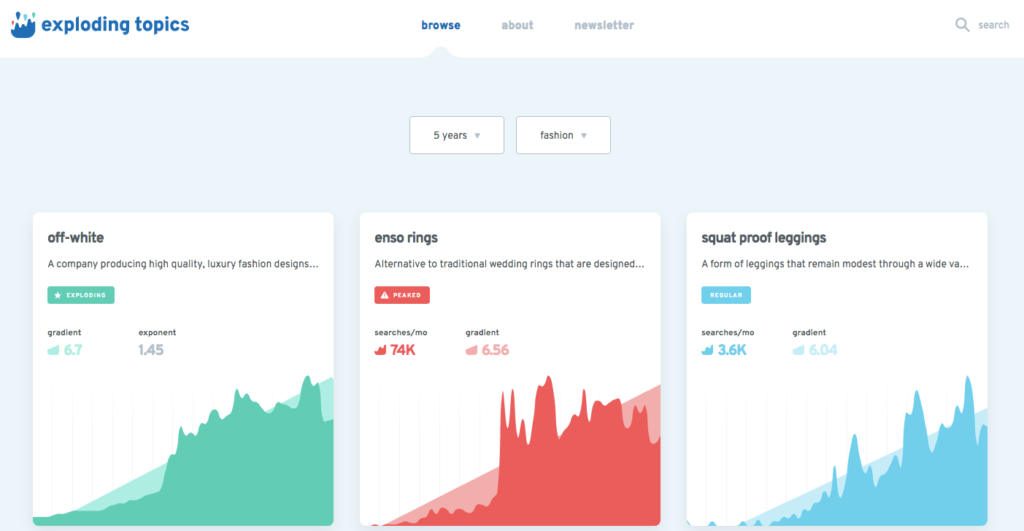 By tapping into emerging topics, you are able to create blog posts that your competitors may not have even think of. This kind of initiative gives you an edge from a content marketing perspective, as you can differentiate from many other similar content creators.
Another tool you can use is Ahrefs. Use it to find new keywords relevant to your blog.

3. Use 'Socratic Questioning"
To be different, you need to ask deeper questions for your content.
Why is it so?
By asking questions, you get the right answers which may lead to better insights about the topic.
One of the ways to leverage this technique is Socratic Questioning. Using this method, you can unearth points and niche topics that will be helpful to your audience in understanding concepts and frameworks on a deeper level.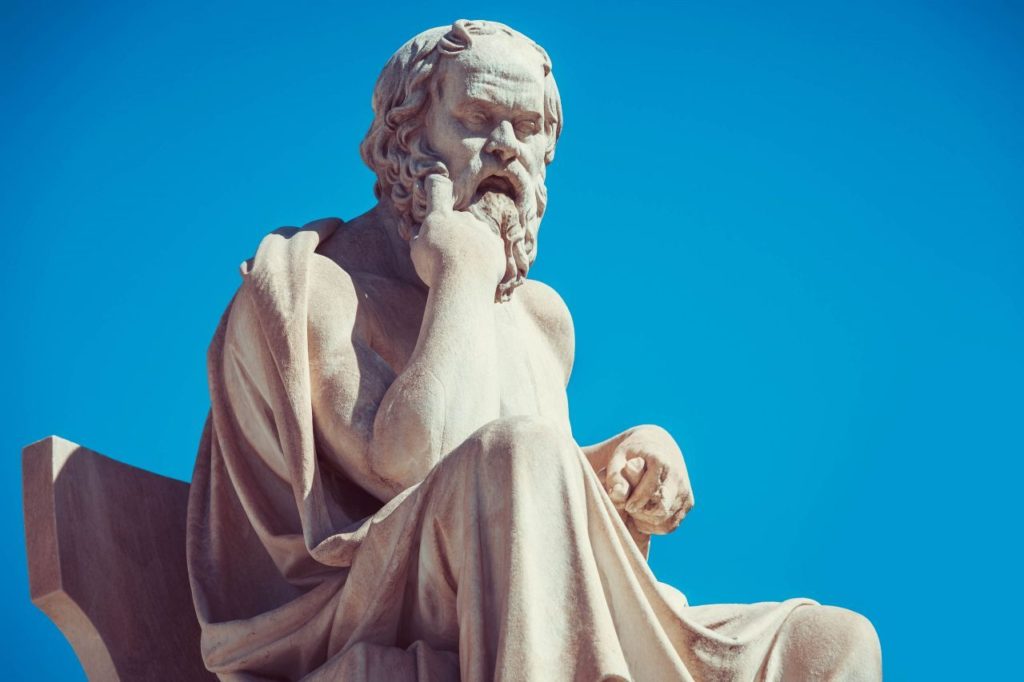 The Socratic way of questioning has some objectives to help you derive great answers. These include:
Explore complex ideas and to get to the truth of things

Open up issues and problems

Uncover assumptions

Analyze concepts

Distinguish what we know from what we don't know

Follow our logical implications of thought or to control the discussion
The way you can apply Socratic questioning is to get all your possible topics and to scrutinize them using the objectives above. By doing so, you uncover some more points which can serve as individual topics for your blog.
4. Get into the mind of your audience
Know your audience's needs. This may come in the form of finding their frequently-asked questions.
The go-to site for questions is Quora. You've heard it before. In fact, I've written a whole guide on how to use Quora marketing for businesses. You might want to check that out.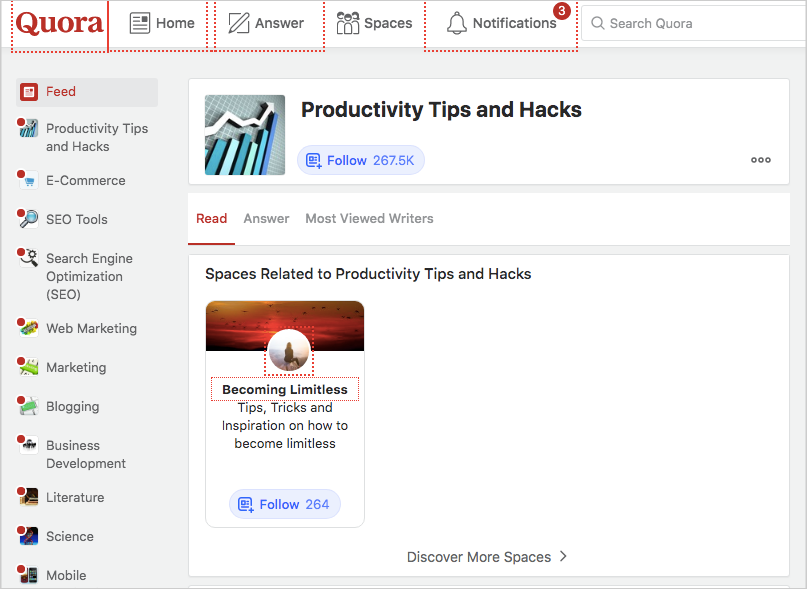 Another platform where you can discover people's questions is Answer the Public. By searching for your keyphrase, you'll find a wide array of questions you could consider as unique blog ideas.
Ahrefs also has a feature for 'Questions' keywords. Utilize it to discover more industry-related topics for your blog.
Lastly, you wouldn't want to miss out on participating in niche subreddits. There are industries where Reddit users ask the toughest questions to the community. Take advantage of it as it could open up new insights for your blog post ideation.
5. Learn from your content competitors (don't just mimic)
Competitor research is a critical aspect of content marketing. With this initiative, you'll find ways on how you attack your content in such a way that differentiates your brand from its blog contemporaries.
Don't just mimic what your competitors are doing with their blog content. Make sure you learn from how they produce their content pieces.
One way to do that is to identify their pages that sending constant traffic to your prospects or competitors. These are basically top links from other sites linking to your competitors' content.
In this case, we use Ahrefs' Referring Domains feature to find out those linking pages.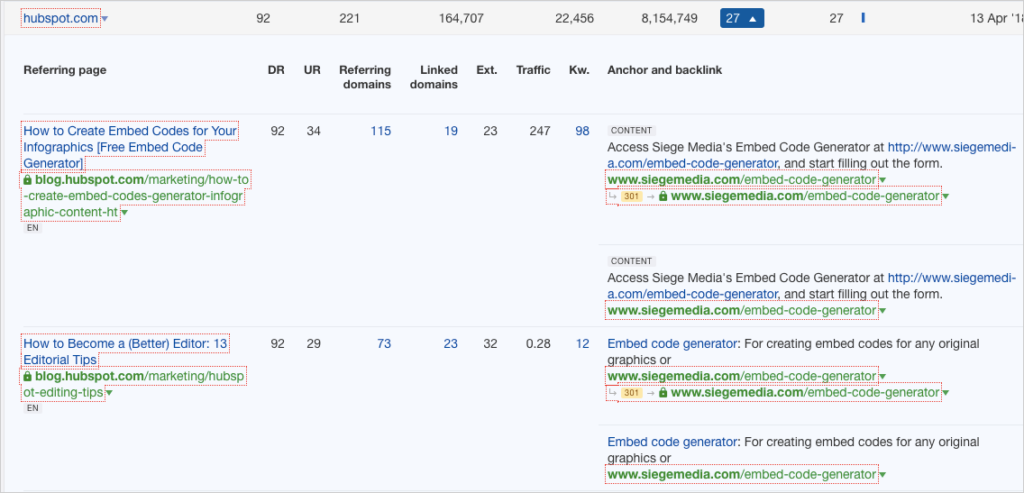 What you are looking at here are blog topics that have demand attention from people in your space. These are within areas in your industry that your target audience would likely engage in.
Check those linked-to pages and see how you can create a better version of those pieces. You may also find it to use "created a better piece on… " as a value proposition when pitching potential prospects for links (when you reached out to linkers to your competitors' most-referred-to content – examples is blogger outreach). 
6. Take notice of where you are exposed
Your brand has been exposed for years that get you earned mentions from relevant publishers and news websites.
Take advantage of brand mentions as you'll be able to generate more unique blog ideas through those.
By looking at the topics of content where publishers mentioned your brand elements or your content piece, you can see ideas that get attention from content consumers in your industry.
There are web-based tools to help you with tracking mentions and alerts about your brand or your content asset (whether that's an infographic, video, or article).
Two recommended tools are BrandMentions and Google Alerts. Start tracking places where you have been exposed and get unique blog post ideas from that.
7. Leverage content gap analysis
Content gap analysis helps you accomplish the objective of putting out content that your competitors have already discussed.
While that may sound mimicking only your competitors, you only use that as your headstart. Along the process, you find points of differentiation when you looked at your competitors' similar content.
I've covered this entirely on my guide on content gap analysis – you may want to check this out as your reference.
Further Resources:
Key Takeaways
Identifying and pursuing blog post ideas that are unique can help your brand elevate its differentiation in your space. With tools and proper planning and research, you'll be able to produce content pieces that get more eyeballs than the usual attention.
Apply the seven tips to generate blog ideas to your own context. Know what works.
Whenever you're ready…here are 4 ways we can help you grow your client or business through performance-based link building:
Claim your Free Link Building Strategy Session. If you've achieved initial traction from Google, we can help you scale up to record-breaking search traffic and sales faster, claim your FREE Link Building Strategy Session. We'll brainstorm some ideas to increase your search traffic through ROI-driven backlinks, including practical solutions to add more content within the next 90 days.
If you'd like to learn the exact link building strategies we use for free, go to our blog or visit our resources section, where you can download guides, cheatsheets, and templates we use for our most successful clients.
If you know another marketer who'd enjoy reading this page, share it with them via email, Linkedin, Twitter, or Facebook.