Content sits at the core of most discussions by marketers and business owners today.
The reason why content is king is that it ties every area in digital marketing together. This simple image below from Jason Acidre's content marketing at Moz is still relevant up to this date.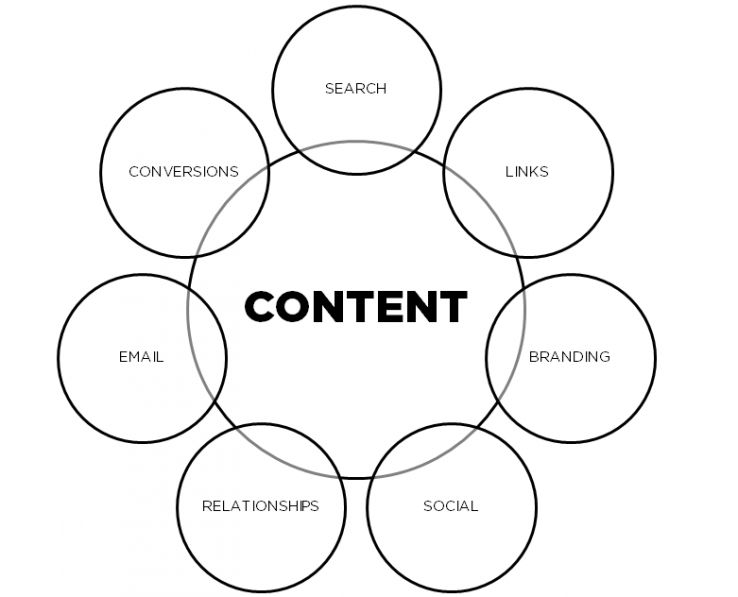 "Does content marketing work for small businesses?" This is a question I received multiple times. And the answer is an astounding yes.
It works for big brands and it works for a small business owned by you.
However, it works more effectively if you are clear about your goals.
You'll receive different responses when people are asked, why are they doing content marketing?
You hear words like, "because it's trending now". Others say, "my business friend does it, I'll invest in it too".
Why Do Small Businesses Need Content Marketing?
Why use content marketing? How can content marketing help a business? What does content mean in business? What does content marketing include?
These are the questions people asked as to why small business owners need content marketing?
In the recent B2B content marketing research by Content Marketing Institute, these are the top three most-cited content marketing goals achieved in the last 12 months — giving us a preview of the main reasons why people need to invest in content marketing:
Creating brand awareness (86%)

Educating audience(s) (79%)

Building credibility/trust (75%
Let's quickly discuss them one by one.
Creating brand awareness
Content is deemed to bring awareness about your brand, regardless of type, industry, and size.
And in this day and age, the competition is in branding. People buy products because they've known it, repeatedly seen on different social places — and therefore, they've made buying decisions based on which products get more branded.
Building awareness through content marketing is a huge thing.
This is where small business owners like you can leverage and can compete over your contemporaries.
You may not have a billion-dollar marketing budget, but if you can purposefully implement a solid content strategy with a good amount of investment and build a strong brand out of it, you'll be better off dominate a good share in your market.
Educating the audience
To educate is the best way to sell
Content marketing takes a long process to get people to move through your business' customer journey. In content, you are not always selling your products and services.
Most of your content assets, whether those that are written-word (like blog posts), videos, audio, and other formats, are designed to inform your audience with topics they'll be interested to consume.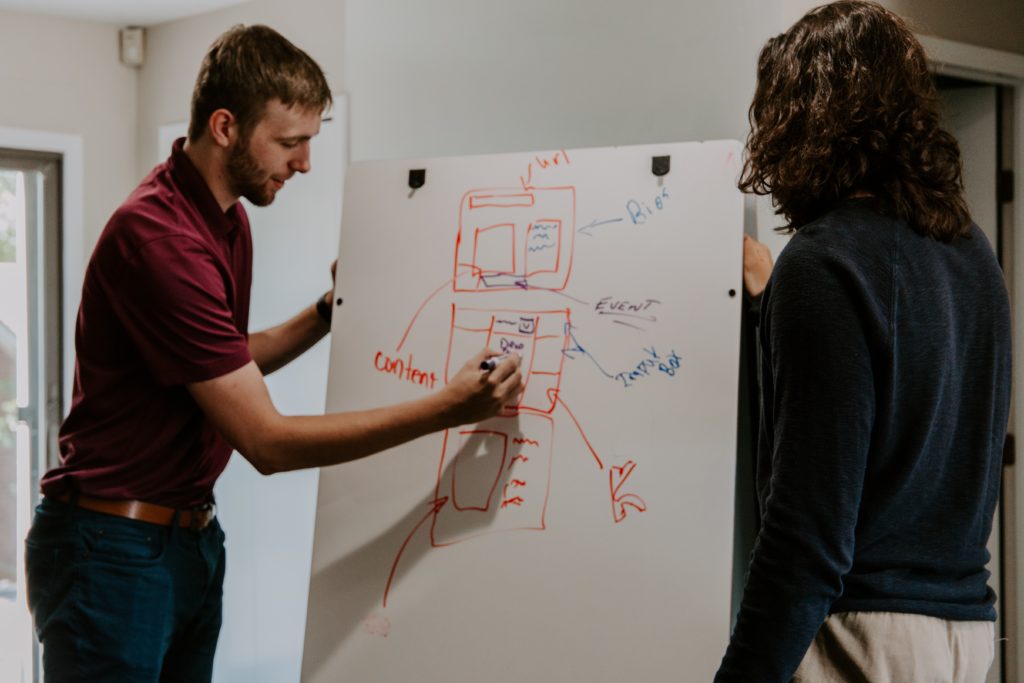 Through content, you show your expertise as a brand. Your potential customers get to trust you as they are helped with the content serving their specific needs.
There is a high return on investment in content marketing. If properly planned and executed, content marketing can be a powerful channel of new leads for your small business.
Building credibility and trust
Word-of-mouth marketing today isn't only acquired through best works of services or products–while that, of course, is a huge advantage for entrepreneurs who are looking to scale their small businesses.
Through content marketing, you can build credibility and trust of your potential customers to your brand.
Word-of-mouth marketing can also happen when they've found your content valuable to be shared and used as a reference for their content works.
See more resources:
Content Marketing Myths Of Small Business Owners
There are certain mindsets small business owners, including the ones who owned a content marketing business, must break to start investing in content marketing and reap its benefits. Here are a few you should watch yourself if you're a small business owner.
"I don't have time for content marketing"
If you're an entrepreneur, you wear many hats to let your business thrive. You are putting out fires in sales, operations, hiring, admin, and finance.
Doing all these things makes you think you don't have time for content marketing.
That may be true, but if you look at the benefits of content marketing to your business (which I've shared earlier), you'll find ways to invest in it.
The best way to start is to do it yourself. Content requires some kind of expertise that outsourced generic writers (low-cost outsourcing) may not afford to do.
You can create one asset for less than an hour (e.g. producing a video and repurpose it into other content formats — to efficiently and instantly generate multiple content pieces for your brand.
"I don't have enough budget for content marketing"
Besides lack of time, another excuse small business owners voice out is their lack of resources, particularly finances to invest in content marketing.
Today, the online web has offered several opportunities to market your brand with small investment using strategies through organic channels.
For example, you can answer 3 to 5 questions on Quora on topics you are interested in (and have the expertise to bring value). This Quora marketing doesn't cost any buck from your end.
So not having enough budget to execute a content marketing campaign can't be used as an excuse today — knowing there are so many opportunities this core channel can bring to your site.
"Content marketing is SEO"
This is where most people get confused: mixing content marketing and SEO.
Here's the truth: content marketing is not SEO, but it is part of it.
Content marketing is tied into your other SEO efforts such as link acquisition, and keyword research. Links are a by-product (and considered as one goal) in starting a content marketing campaign.
Researching and choosing content ideas is tied into content asset creation to target topics (or keyphrases) that have a tendency to rank in search results.
There are many other myths small business owners come up with on a daily basis.
But the thing is you have to be sold enough to the idea of content marketing.
If you're still not convinced, here are some more benefits of starting a content marketing campaign:
Drive potential customers from organic rankings (when content assets start to rank for their targeted keywords) and from distribution channels (when content assets are promoted).

Establish a personal brand (besides the company itself) as an expert in your industry.

Engage with your leads and let them go through a slow process of a customer journey.
Now, let's dive into some content marketing ideas you can start brainstorming with your team, fill in the gap with your competitors' content, and execute as much as possible to reap the benefits listed above.
Content Marketing Ideas for Small Businesses
Execution starts with ideas.
In this section, we are going to answer this question, "how do I market my small business?"
If you're looking for ways to come up with content assets as early as possible, here are some that can get you out there and do the work.
Leverage the GaryVee Content Model
Gary Vaynerchuck, CEO of VaynerMedia has closed the gap between content ideas and their distribution with his content model.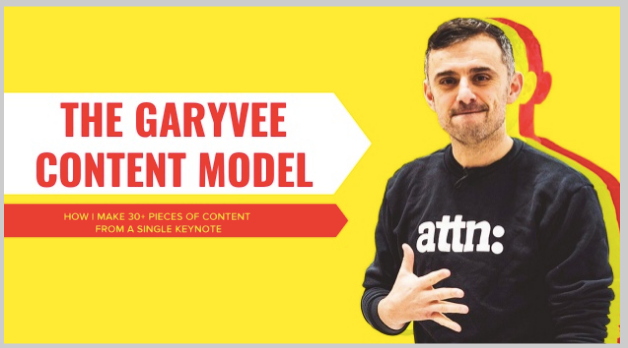 His content model basically follows this process:
Document pillar content

Repurpose into micro-content

Distribute across social media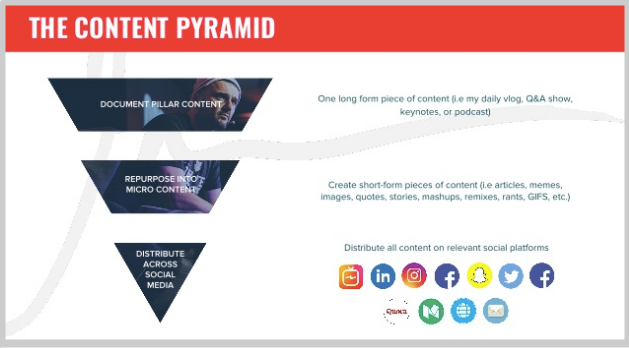 Let's discuss each step.
Document pillar content
What is pillar content?
Pillar content is a long form piece of content that can be chopped into micro content pieces. Examples of pillar content are daily vlogs, Q&A shows, interviews, keynotes or podcast.
If you are not comfortable in documenting your brand videos — with you like the frontier, you may find videos where your brand has been part of (it could be a story of your company from its setup to its growth today).
Discover these long-form pieces in your archives or create one for yourself.
Repurpose into micro-content
From your pillar content, you can create short-form pieces of content. These are video clips from your long-form video, videos transcribed for articles, short clips turned into memes, images, quotes, remixes, GIFs, and other micro content useful for your audience.
Imagine if you have 1 or 2 pillar content and turn them into 30 micro-content pieces each. That's 60 content assets in total that you can distribute both on your internal blog, and to external distribution channels such as Facebook, Twitter, Linkedin, and Youtube.
Distribute across social media
This last phase is the tedious part of the process because you have to ensure you know the context and behavior of each social platform.
Facebook is over-indexed today with videos as well as images with long-form captions.
Instagram is full of high-quality images, quotes, and IGTV comes with minutes of video content.
Every social platform requires different visitor interactions and consumption of content.
Ross Hudgens of SiegeMedia has done this model incredibly for their weekly videos on their content marketing blog. They have Content Conversations series where they interview top-notch SEOs and marketers to talk about the different facets of content marketing, techniques, and link building strategies to better improve the execution of content marketing.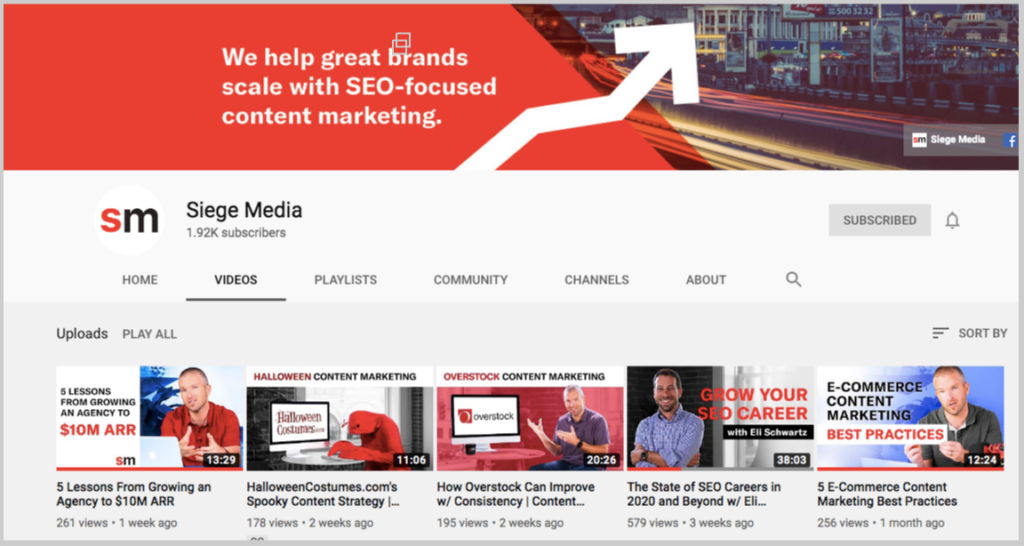 They also have weekly tips where they simply share their insider content strategies for their clients.
This is where your "no time" and "no resource" excuses will be eliminated. As you produce more pillar content pieces, you double it, or multiply the number of pieces you have. This allows you to get a flywheel effect on your content marketing results.
Produce 10x, 5x, and 2x content
The idea of skyscraper content produces a movement of marketers producing long-form content — increasing now the benchmark of word count per content piece.
Even that itself gives a solid motivation for publishers, Brian Dean's skyscraper principle was misunderstood by many publishers, leading them to sacrifice the quality of information over quantity.
The reality is producing 10x content requires both: quantity and quantity.
Not only that, there is a misconception going around that all content pieces should be done 10x. This means that if your content piece is not 4000 or 5000 words in length, your page will not stand out in organic search results.
For small business owners, 10x content creation is not the only pathway to go.
There are information and topics that need 5x, and even just 2x needed to perform better in search engine results pages.
You don't have to write long-form to satisfy users.
Sometimes, you need 2x content, not 10x content. Here's why:
Consistently producing 2x content pieces multiple times a month can outperform a one-time 10x content asset every month.

The number of 2x content produced on a blog that targets different topics has a faster impact on the site's overall domain authority.
My recommendation for you as a small business owner is to produce 2x content, 5x content, and 10x content. 10x content isn't only the way to go.
To get the maximum results in the least possible time, you can consistently produce 2x content on a monthly basis.
While doing so, make sure you consider delivering other formats of content to better satisfy your users.
Here are some formats for different learning styles you may consider to add to your content:
Surveys

Podcasts

Video content

Ebooks

Case studies (of your customers or other people)

Checklists, a list of additional references/resources, and tools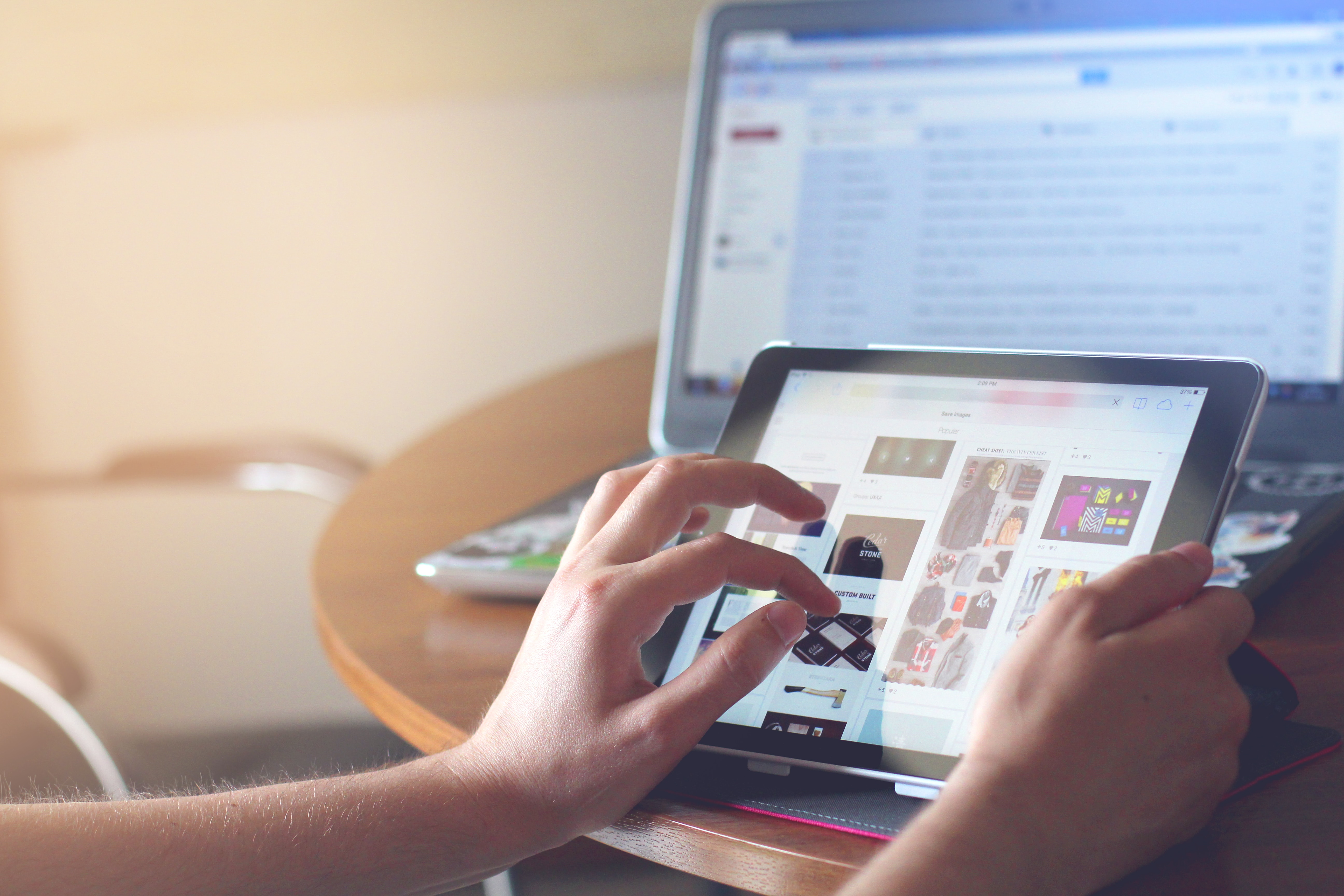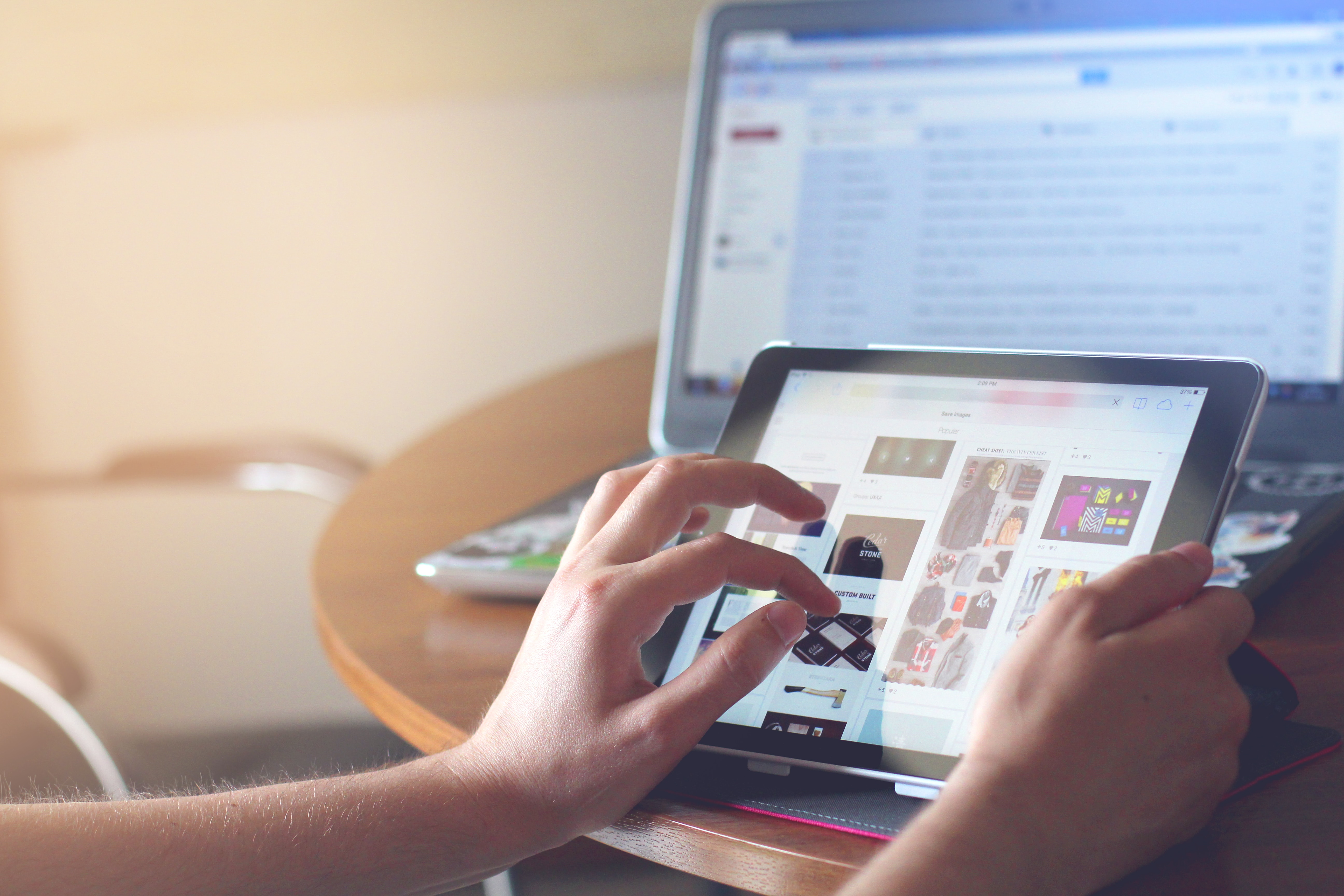 You can't produce all the content types. There are only ones that fit into your strengths — your technical expertise, your resources, your set of writers, and your blog architecture.
Identify those aforementioned factors before diving right into content creation.
Use low-cost entry channels for content distribution
Your content marketing campaign will not succeed without any promotion of your brand assets.
If you're a small business owner, you don't want to invest money in content creation without even promoting it to get more results in terms of traffic, shares, links, or referred conversions.
Remove the mindset that in order to distribute content to different channels, you have to pay huge bucks for advertising.
There are, in fact, entry channels where the cost of entry for distribution is low, and even free. It doesn't necessarily require a team of content marketers to promote your content. You can actually do it yourself.
Quora
Every industry has questions to answer. This is where your expertise can play with.
Use Quora to market your content assets. And I don't mean you insert links inappropriately.
What you need to do is to find any discussion pages that need more attention to answers.
Prioritize the ones that are already ranking on search engine results. Given that those are pages that get recurring visitors from search.
Use SEMRush or Ahrefs to find what pages Quora is already dominating on search results.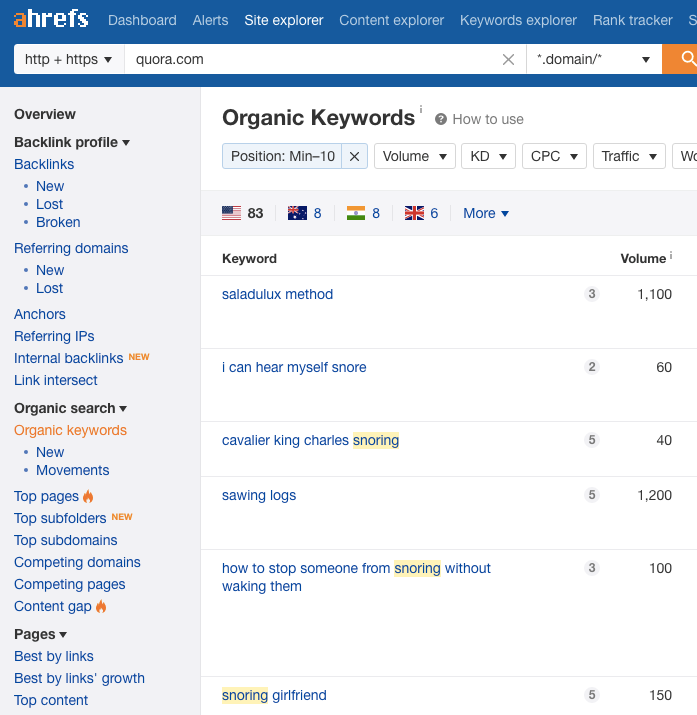 Answer those questions if they seem relevant to the content assets you've already published.
For example, I recently published a guide on how to use HARO. I then looked for any HARO-related queries on Quora and used takeaways or bullet points from my HARO guide as answers to questions.
7 Content Marketing Tools for Small Business
"How do you create business content?"
You can't create business content assets without using proprietary tools.
Not just for content ideation, but for content formatting, topic research, and even outreach promotion — tools can speed up output in a content marketing campaign.
Here are some web-based products you can utilize for your small business content marketing campaign:
Pixlr
It doesn't hurt much to edit photos yourself. If you can't afford to hire a full-time graphic designer, you can DIY photo editing.
Pixlr can help you with photo-editing tasks.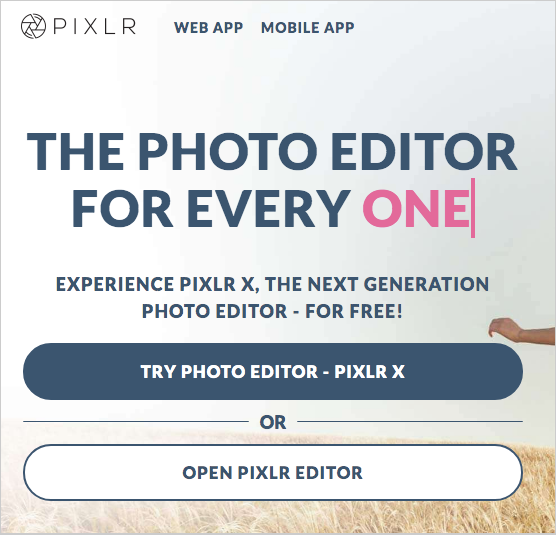 What I liked about this online photo editor is that it is easy to use — very quick even for professional edits. You can make adjustments to your image, draw anything on it, remove spots, and add more filters to enhance the photo.
Whatever quality of photo you desire, you can achieve it perfectly with Pixlr.
Remove BG
Oftentimes, if you want to remove the background of an image, you have to learn how to do Photoshop.
You don't always have to.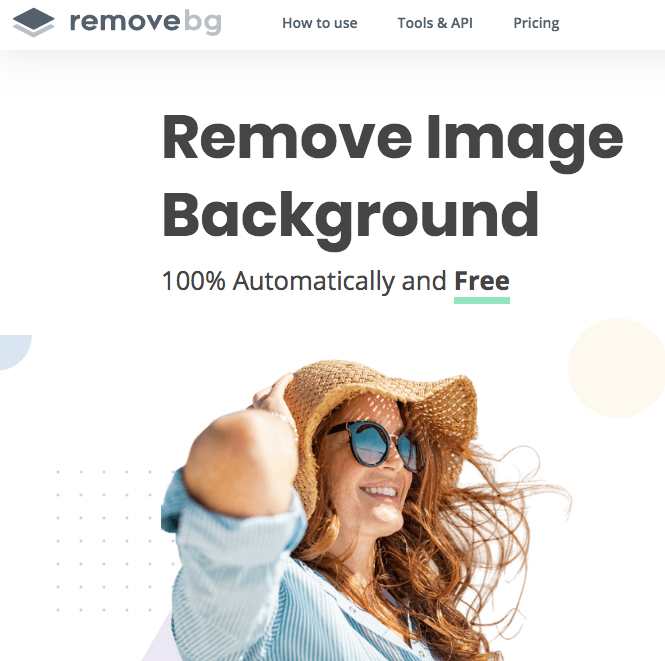 Within 5 seconds, RemoveBG can remove the backgrounds of images. It slashes your time editing the entire visual.
Snappa
Another amazing content marketing tool you can repeatedly use is Snappa.
For every text-based content, i.e. blog posts, there is a need to create featured images to appear in the blog section.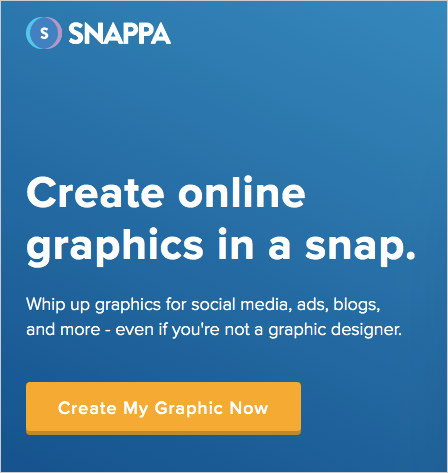 Snappa allows you to create an eye-catching image even if you're not a graphic designer.
Starting from the perfect image dimension and with their pre-made templates, you can create a high-resolution stock photo right inside Snappa. Add texts, and effects to the image wherever you want.
In 5 minutes, you can do the work you pay for designers. Have it very quickly for blog posts and for social media posts.
Recordit
If you are creating how-to on-screen guides in a text or video format, you spend most of your time creating screenshots.
RecordIt gives you the luxury of generating fast screenshots. You'll save much of your time doing so, therefore, producing more how-to content assets for your blog.
Esummarizer
You know one of the most consuming parts of a content creation process. Specific to blog writing, — It's writing the summary of the entire article.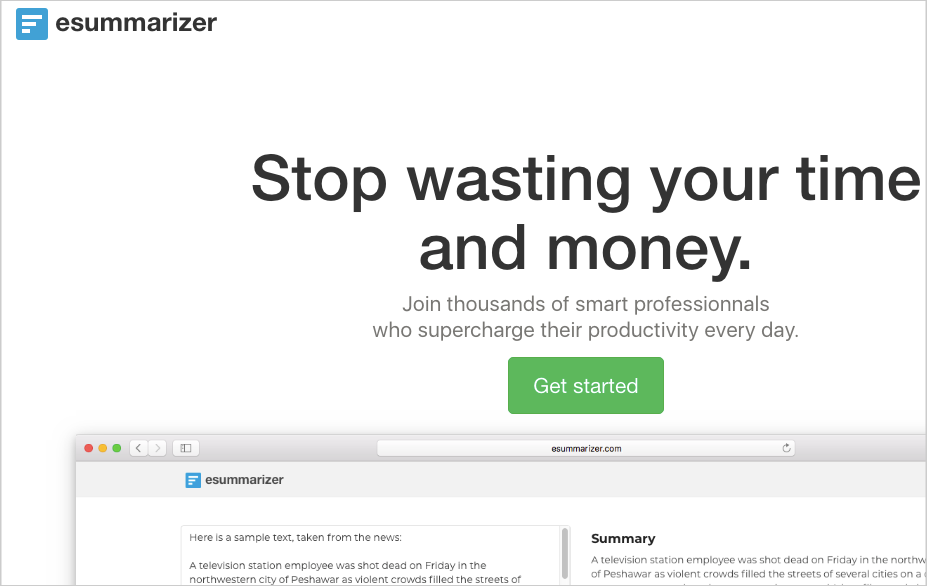 Another tool to supercharge your productivity is Esummarizer. It does only one thing — to summarize any text online in a few seconds. Now, you don't have to worry about the summary, the tool does it for you.
Keywords Everywhere
Keyword research tools are great. But one tool that's most fascinating, easily integrated as an extension to your browser is Keywords Everywhere.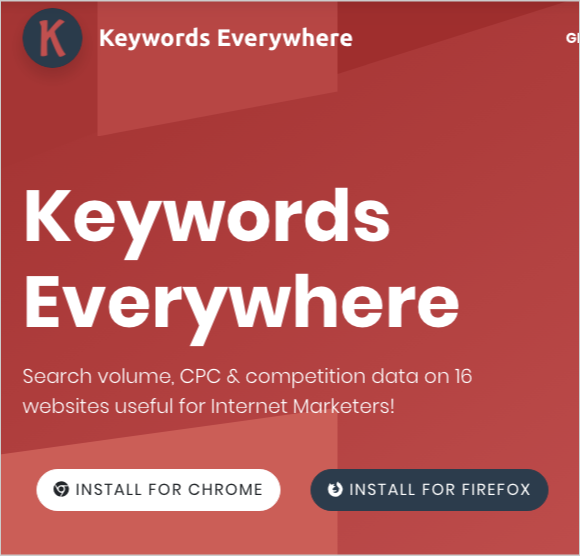 Whatever keyword you are searching for on Google, it will give you related keywords and phrases people also search for. These words can be included in your content piece either add it straight to the page and/or create new sections to target those topics.
Furthermore, Keywords Everywhere allows you to check important metrics of keywords — search volume, CPC & competition data.
Straight from search results, you can export and download any list of keywords in Excel, CSV, or PDF file formats.

Google Trends
Using trending topics in your content is a good way to get early traction from readers who are looking for industry updates.
Google Trends is a great tool to see any trending topics as well as check the demands of a keyphrase month over month.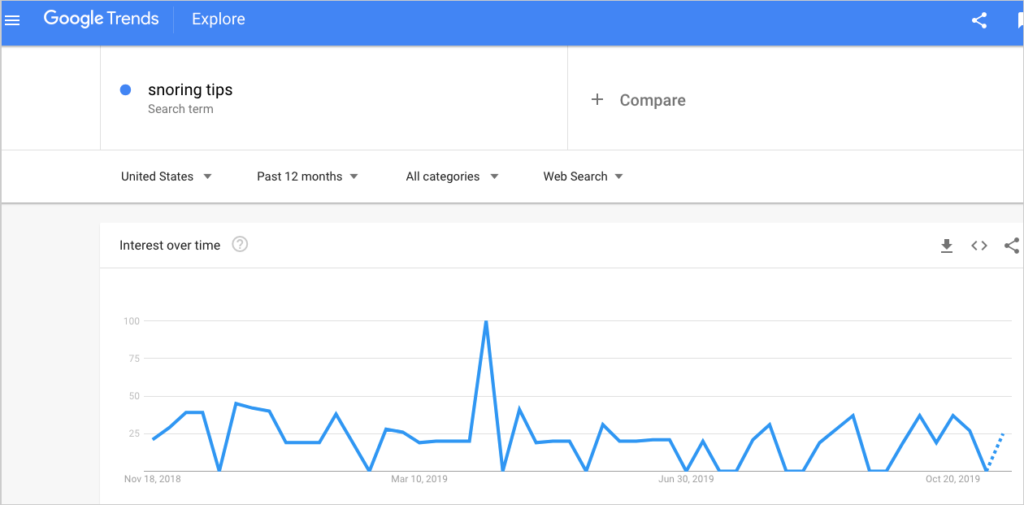 Here are some advantages of using Google Trends in your content marketing toolset:
Find entities associated with the term — by adding brands, institutions, and any particular names to your content, search engines can easily identify and match them and know what your content is all about.

Look at whether the interest in that topic is increasing or decreasing over time.

Compare up to 5 different things against each other to resolve an argument about which topic to focus on.
3 Content Marketing Examples for Small Business
All content marketing ideas are good if they are executed properly. And everyone needs content marketing help for some inspiration.
Here are three small businesses that are doing extremely well with content marketing (from John Doherty's observations at Credo).
Ecommerce: Frank and Oak's Handbook
You see usual blogs from eCommerce sites – nothing too special. But Frank and Oak have a top-notch blog architecture that gives you a soothing feeling in consuming its content.
This clothing retailer brand makes their handbook (their blog) like an online magazine filled with stories and advice on good living. It also has categories for culture-centric content pieces that perfectly fit its target market – millennials. 
If you're an eCommerce small business brand, check out their blog and be inspired by how they use content to get brand advocates.
SaaS: Wix's website-building tutorials
If you're a SaaS small business owner, Wix's content execution can be an inspiration for you. They published tutorial-style content in video format and publish it on their Youtube channel.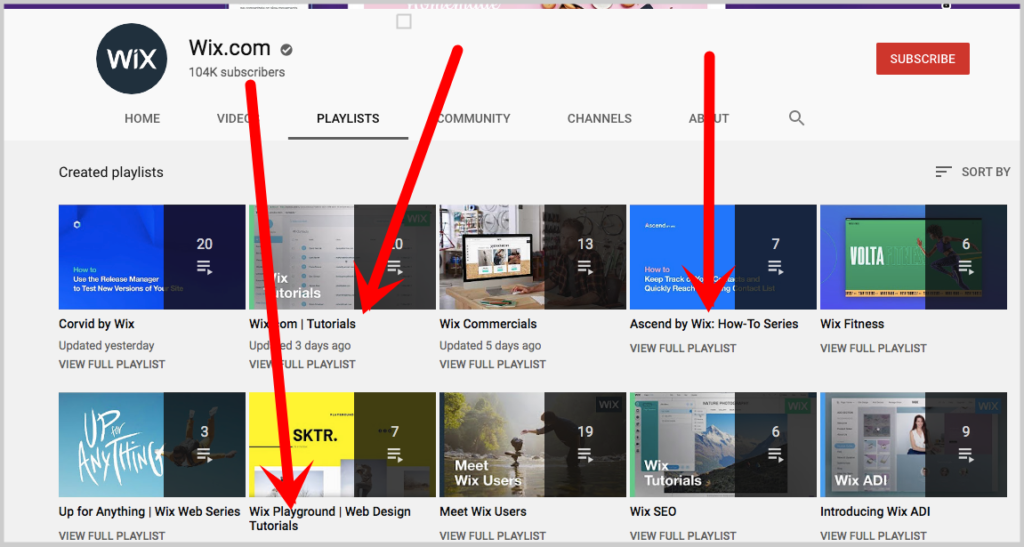 From basic topics to more advanced areas of website building, Wix does well in making its channel a one-stop information channel in the industry. They also have interview-type content where they feature prominent personalities and influencers.
B2B: MindSea's original research
For B2B small businesses, ensuring that content is fact-based and/or credible is the top-most considered concept when creating content.
There are no other brands we can think of that does solid data-driven content creation other than Mindsea. They take a different approach to sharing data interestingly through visual content.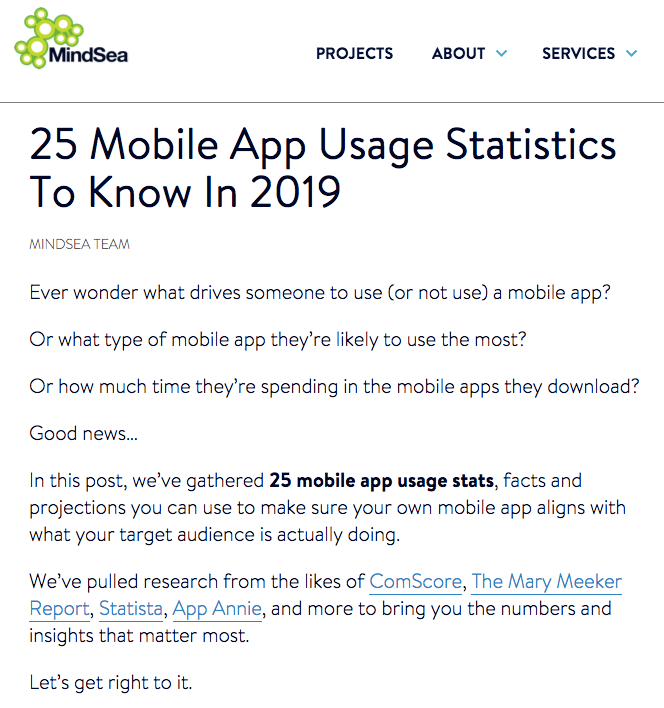 Further Reading:
Final words on small business content marketing
There is no small business, only small business owners. The same is true with your investment in content marketing.
It's not only how much money you invest in content marketing. Consider as well all non-financial resources you can put all into execution — time, attention, and networks to help you propel the results that you're looking for.
Share with us in the comments what else you need to get started with content marketing.
How our LINK BUILDING AGENCY builds 250 links/mo consistently using Predictable Link Building Methodology™…
Using a SIMPLE and PROVEN system

Using a SCALABLE strategy
No private blog networks
No creepy outreach emails
SHOW ME THE FULL LINK BUILDING STRATEGY