What is personal branding?
Personal branding is the practice of marketing people and their careers as brands. It is an ongoing process of developing and maintaining a reputation and impression of an individual, group, or organization.
The term was coined by Tom Peters back in 1997 in an article he wrote in Fast Company entitled the "Brand Called You" article. Let's look at excerpts from his page.
"You're branded, branded, branded, branded. It's time for me — and you — to take a lesson from the big brands, a lesson that's true for anyone who's interested in what it takes to stand out and prosper in the new world of work. Regardless of age, regardless of position, regardless of the business we happen to be in, all of us need to understand the importance of branding. We are CEOs of our own companies: Me Inc. To be in business today, our most important job is to be head marketer for the brand called You."
While your resources may be limited in starting to build your personal brand, the benefits of it — an achievement of any personal or business goals, will outweigh any exerted resources.
The game to promote one's business and to establish authority to fulfill a certain objective is now open to as many individuals and entities due to the free market the web offers.
Anyone can enter the scene and start building their personal brand. By using the available resources online, you can now set up a profile that catches people's attention and deliver the most value to them.
In this post, we'll cover how you can use blogging, one of the major platforms, to build your own personal brand.
Benefits of Personal Branding
Authority. Though authority isn't quickly built by merely posting content online, you can't ignore the fact that a subject matter expert won't gain followers and credibility without content promotion.
A proper personal branding plan helps someone in building authority by turning his or her expertise into content distributed to a target audience.
Achievement of business goals. There are many founders and executives of brands who have started to create separate online accounts. It's the person now sharing life stories, answering questions from their brand advocates, and taking risks to be vulnerable to know more of them, not as a company, but as a person.
While doing so, they deliver the message of their companies in terms of mission, vision, and core values in such a way that it's more relatable to the audience they are serving.
There are many methods in building your personal brand, some of which you can do all at once. However, one channel you can start investing in, as it is very easy to start with is blogging.
How to Use Blogging for Personal Branding?
I'll give you basic practical tips.
Find your niche
Anyone can start talking about anything under the sun. An aspiring blogger can discuss parenting, leadership, businesses, fashion, or whatever topic she feels.
Of course, that would expand the horizon of the blogger and can cater to as many audiences as possible. However, tapping too many general topics on a blog isn't always a good option.
With too many publishers coming out every day, you would want to penetrate an industry with your differentiation. Tom Peters summarized personal branding as differentiation.
So what makes you different?
Knowing where your expertise lies is the first step in personal branding.
Your expertise comes from your technical exposure in the industry, from your education (both formal and informal), and from your professional experience.
By discovering your niche, you elevate your chances of standing out in the crowd. You avoid just being a "noise" in the industry.
For example, James Clear is a New York Times best-selling author. But he first started as a blogger bringing practical tips on habits.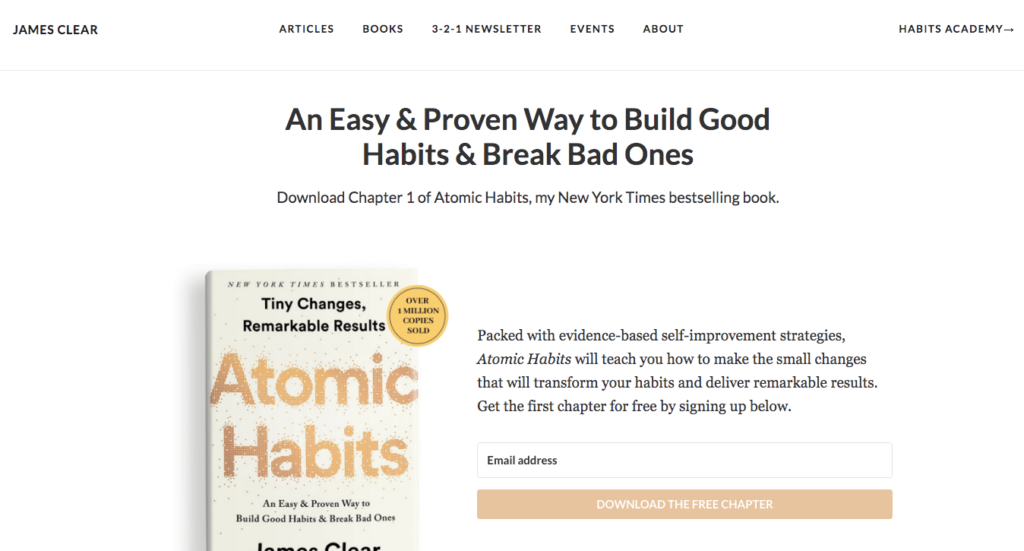 Any topic you would think on the subject of habits is covered by James. Whether that is habit formation, motivation, behavioral psychology, or procrastination, he took a deep dive into these content themes and explained them in a very relatable way to his readers.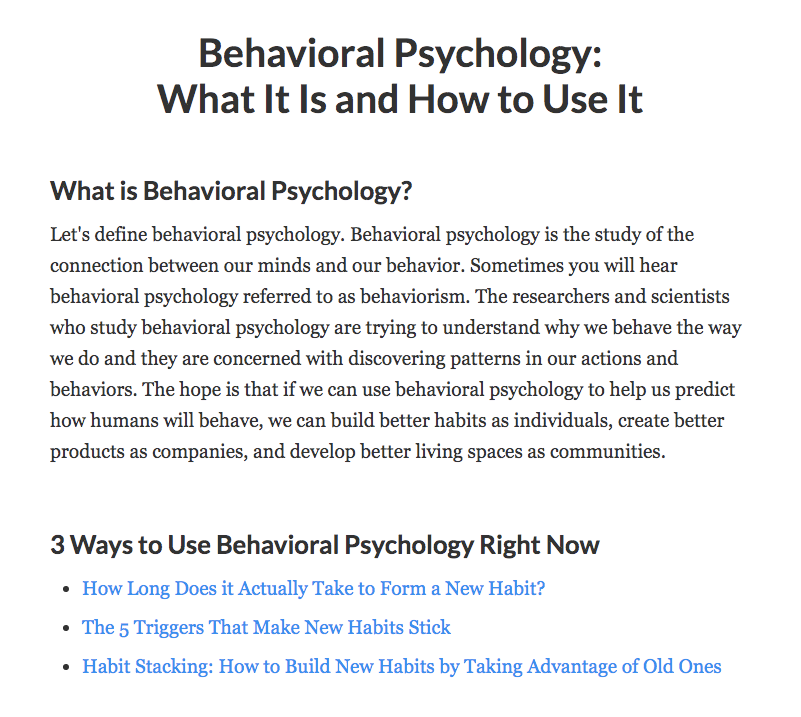 Here are some questions to help you discover your niche:
What is one thing you enjoy doing? That speaks of your hobbies.

What has been part of your career? That speaks of your professional experience.

What is one thing you've been wanting to share with others? That speaks of your advocacy.
You may also use the "Hedgehog Concept" by Jim Collins to find your niche.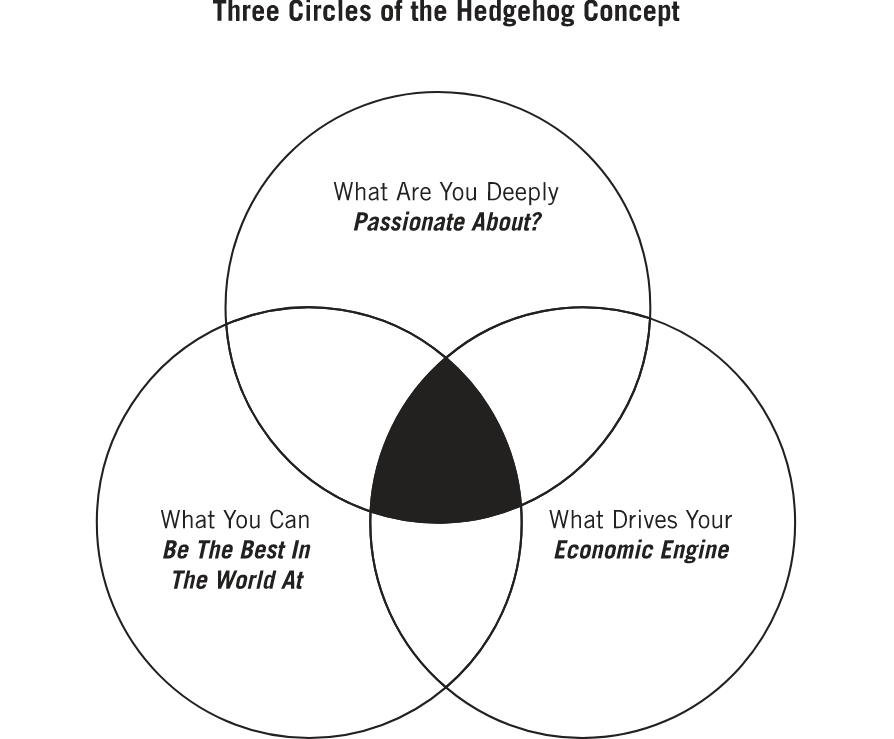 It is the intersection of three things:
What are you deeply passionate about?

What can be the best in the world?

What drives your economic engine?
Take a moment to examine yourself. There you discover your preferred niche.
Know your voice and style
Your personal brand voice and style matter.
People will create an impression about you based on their first consumption of one of your content pieces. How you communicate through blogging helps them decide whether you are worth following through email subscription (a subscriber) or to your social media accounts.
Over time, your readers will find out what makes your content different from other niche bloggers.
Here are some tips to find your voice and style:
What's your personality? Are you more outgoing or quiet?

Who is your target audience? Your personal brand voice and style depending on how you want to serve your people.

What is your unique angle on-topic discussion? How do you want to communicate your ideas?
Below are some resources on finding your voice and style as a blogger:
Discover trending and in-demand topics
Identifying your niche, your personal brand voice, and style is planning how you can penetrate your niche market.
The way to move forward is to become a content creator through blogging.
Find topics that best resonate with your audience. I've covered content ideation in many of my comprehensive guides on this blog, check links below:
In addition, you can monitor trending topics using Exploding Topics. I highly recommend you subscribe to their newsletter to receive emails on the latest keywords that are gaining visibility.
Google Trends is another trend-finding tool that allows you to see some familiar trends from the past weeks.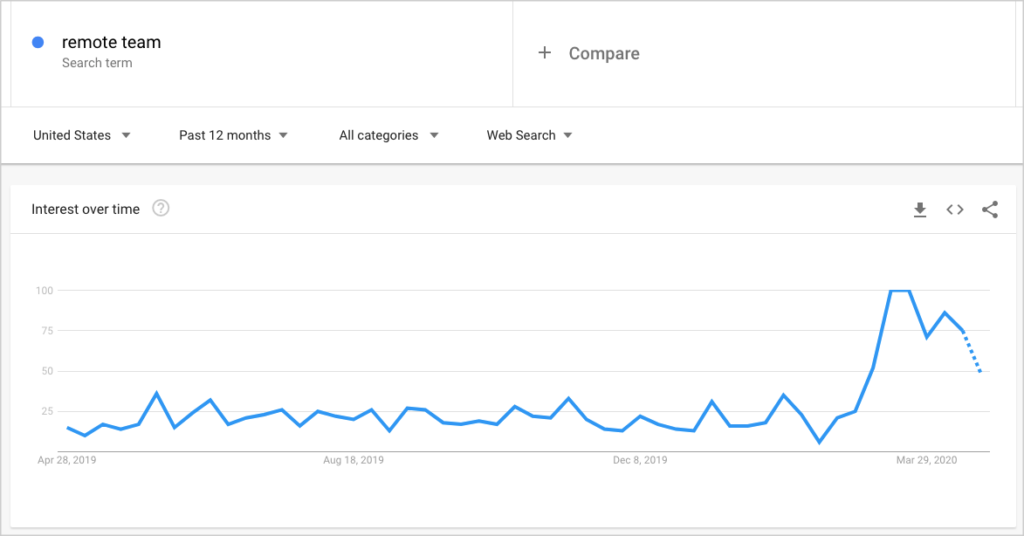 Dig deeper with Reddit by looking at what current conversations are taking place in your industry (see Reddit SEO Marketing guide). You choose subreddits to discover new topics or go straight to format-based subreddits (e.g. infographics, data, and cool guides).

Produce content consistently
Now, you transition yourself from a blogger who finds ideas to creating the blog content.
The ideal way for content production is to start an editorial calendar. This allows you to set aside time for writing blog articles.
By setting up a routine, you discipline yourself as a writer to put out articles on your blog. This avoids you procrastinating for days, weeks, and even months — wondering why you're not able to achieve the blog output you desire.
For further readings on consistent content production, here are useful guides you can consume today:
Publish external content
When you are starting out as a blogger, there isn't a large network of readers following your blog.
The best way to improve your readership (increasing readers count) is by delivering external content to other relevant blogs (guest posts).
You increase readership by absorbing existing followers and content consumption of other blogs. Depending on the value you provide with your external content, you gain new visitors through blog links pointing to your linked content.
Here are some tips to get started with external content distribution:
Differentiate Yourself
Today, it's not just being better that is important. Being different gives you an edge in your industry. Discover your niche. Identify your personal brand voice and style. Create content that matters to your audience. Distribute it massively for effective delivery.
Whenever you're ready…here are 4 ways we can help you grow your client or business through performance-based link building:
Claim your Free Link Building Strategy Session. If you've achieved initial traction from Google, we can help you scale up to record-breaking search traffic and sales faster, claim your FREE Link Building Strategy Session. We'll brainstorm some ideas to increase your search traffic through ROI-driven backlinks, including practical solutions to add more content within the next 90 days.
If you'd like to learn the exact link building strategies we use for free, go to our blog or visit our resources section, where you can download guides, cheatsheets, and templates we use for our most successful clients.
If you know another marketer who'd enjoy reading this page, share it with them via email, Linkedin, Twitter, or Facebook.