A blog is a place of content.
Creating a blog with brand design, proper architecture, preferred taxonomy, and unique style that differentiates it from its contemporaries  — is all there is for setup.
The container needs things in it and this is where your content assets play at most.
Produce your content pieces, and promote them to proper places.
How to Build Blog Links
Here are five ways to build blog links to your website: 
Rank content for "quotes" keywords
Ego-bait list of top niche websites
Targeted outreach for tool reviews
Resource assets for linkable markets
Create local guide resource links
1. Rank content for "quotes" keywords
Quotes are shareable in nature. It is shared on social networks and can be included in blog posts — which opens opportunities for blog links.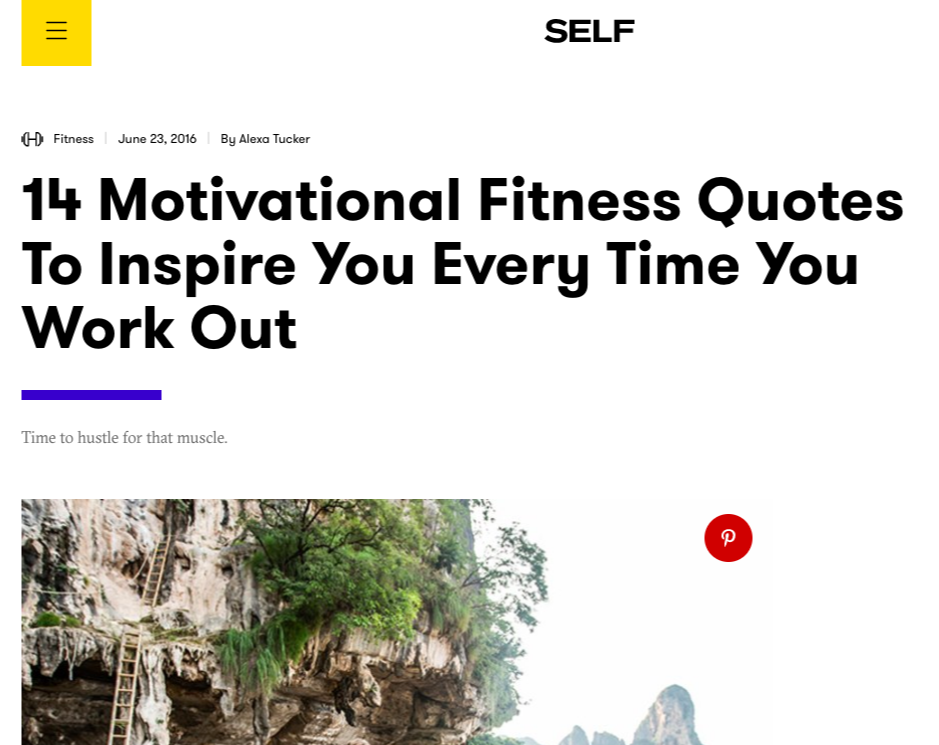 While the opportunities for blog links is higher when the content itself (that lists all quotes) starts to rank for "quote" keywords as it can organically acquire links from content creators as they research for new ideas, the initial sharing on social platforms already has a gross effect on new links.
How to build content and rank for "quotes" keywords
Identify any quotes keyword opportunities in your industry. You can look for Ahrefs with this.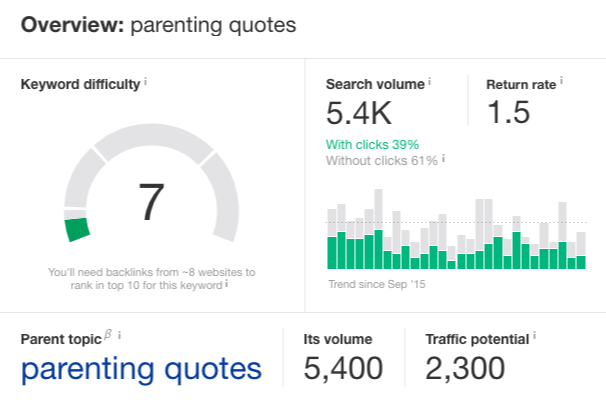 Search specifically about topics close to your brand. List them down in a spreadsheet.
Then, start checking the top pages ranking for your target quotes keyword. Assess any gaps you can fill in — can you make more appealing visuals for quotes?
The shareability of "quotes" content depends on visual design, quality of quotes, and its sources.
Start scheduling posts that include your quotes and/or link to your entire quote content on your own social profiles.
You can increase its visibility by reaching out to bloggers and publishers that have linked to you in the past — they're likely to be receptive to any new content that's worth linking to.
In addition, you can discover any existing posts that need visual content and offer your quotes content as an additional content format to their posts — that would be its value proposition.
2. Ego-bait list of top niche websites
Every publisher wants to get featured on a list worthy of following (e.g. top [niche] websites for 2020).
It's a privilege yet a good opportunity for brands like you to start creating ego bait content that features those niche publishers and practitioners who have their own blogs.
To increase the chances of acquiring blog links, start prospecting, and outreach initiatives before content creation.
How to create ego-bait content and build blog links to it
Discover bloggers you want to feature in your ego bait content.
Collect their contact information and reach out to them with personalized emails. Reach out with the intent of knowing if they want to get featured in your top list content, and subtly ask for a blog link to the list you've created.
Chances are you get yeses from this approach. Who wants not to get featured in a top list of X websites? This link building method has high chances to very specific verticals that only have a handful of bloggers interacting with each other.
Then publish your ego-bait content.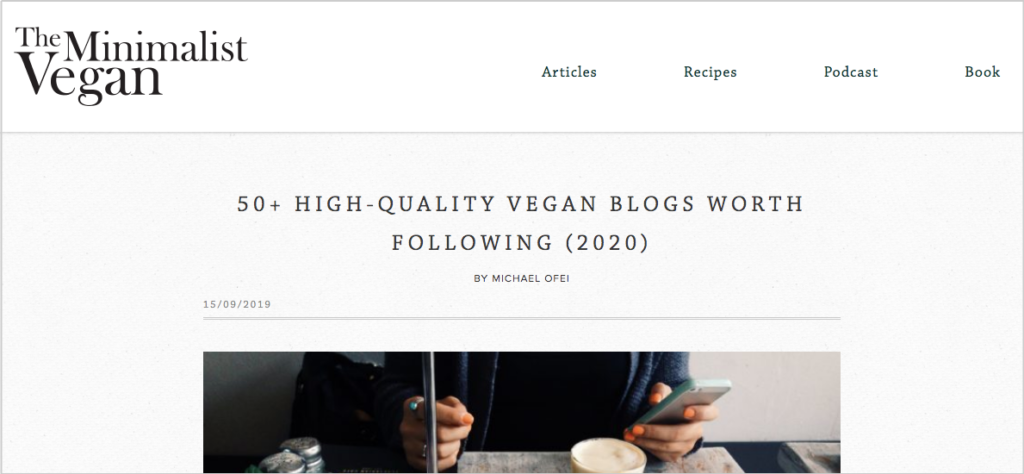 Reach out to people (publishers, bloggers, or any content creators) you've listed in your roundup content.
Let them know about your latest content. You'll primarily get blog links from people you've mentioned and asked for feedback from.
3. Targeted outreach for tool reviews
This next link building technique is applicable to the following people:
independent bloggers who are not associated with any product and service brands

brands who can write reviews for their non-competitor brands

news sites or publishers with blogs fitted for product reviews or a content piece that includes a short or long walkthrough process of using a tool

non-profit organizations with the freedom to publish tool reviews
I've recently created a quick guide on how to use HARO (Help a Reporter Out). It's simple content that walks you through the benefits of using HARO, how it works, how to use it in simple steps, how to write a HARO pitch, and how to monitor links from HARO pitches.
Basically a good comprehensive guide on using the tool.
Then I simply reach out to any bloggers with existing posts that mentioned HARO in their blog posts, referencing it with screenshots of the tool, or plainly link to it as it is one of the recommended link building tools.

With that, I've sent a quick personalized email sharing the guide. It is a basic linker outreach process most of you are familiar with.

But the value proposition here is that if publishers would want to add more value to their readers because they've mentioned and reference the tool (and don't have the editorial space to expound on it), they'd simply reference a good guide with a blog link.

That is where your brand can take advantage of.
How to create product reviews and build blog links to it
Check any tools you can include in your blog posts (at least give a quick step-by-step process in using it) or entirely create a new post about the tool.
Make an entire review of the tool or include a shortlist of steps in using the tool in your prepared content.
When prospecting for possible blog opportunities, ensure that bloggers must have existing articles that mentioned the tool itself. Otherwise, your pitch won't be relevant to them — you lose the opportunity for that reason.
You also want to make sure existing articles should have mentioned the tool descriptively. A good spot even if the blogger emphasized the tool in its blog post (apart from writing a review about it).
This gives you a hint that the blogger used the tool and would be more interested in any relevant further guides.
4. Resource assets for linkable markets
The friction to build blog links for niche blogs is higher, but not resource assets for linkable markets.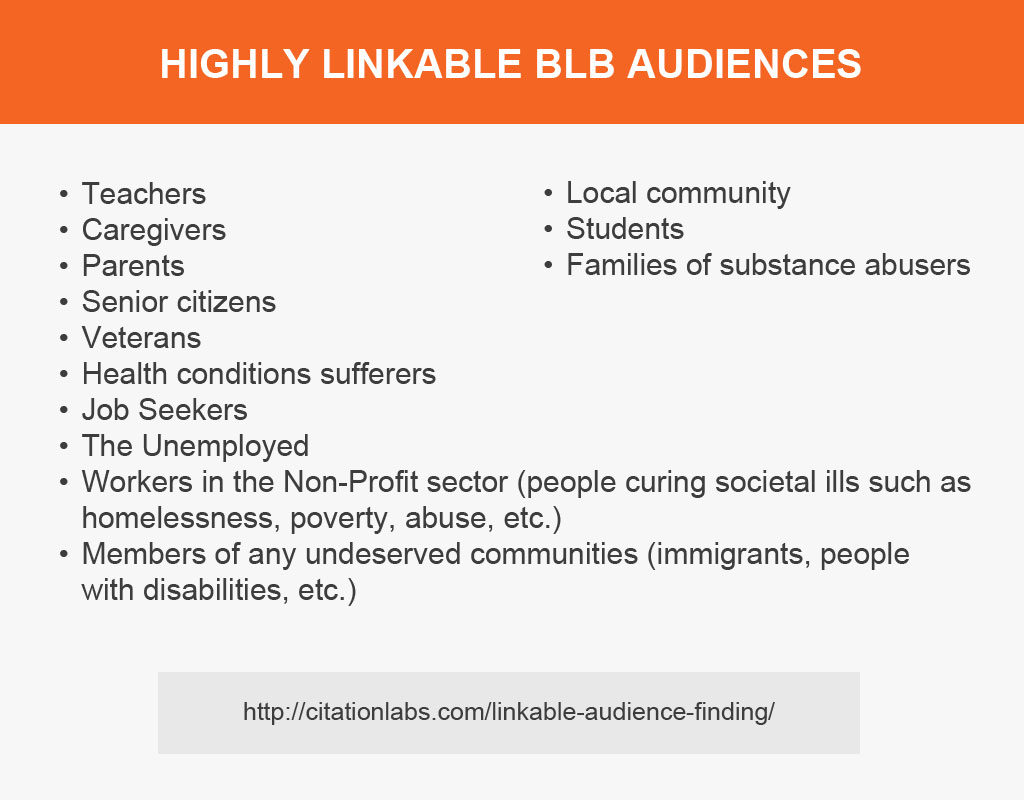 A few reminders when tapping these audiences for your resource guides:
Ensure that the audience you choose matches your brand's audience — you're likely to get residual benefits, such as converting your readers to consumers if it's an actual fit.

There isn't any conflict with your potential customers. For example, when you're writing a sleeping guide for veterans, do you have any ideas and products that promote sleep well-being?
How to build resource assets and build links to them
Tap one linkable audience at a time. Produce the most comprehensive targeted resource guide for that market.
Then focus your prospect and outreach efforts to promote the resource guide.
You can use Citation Labs Link Prospector to scale link prospecting.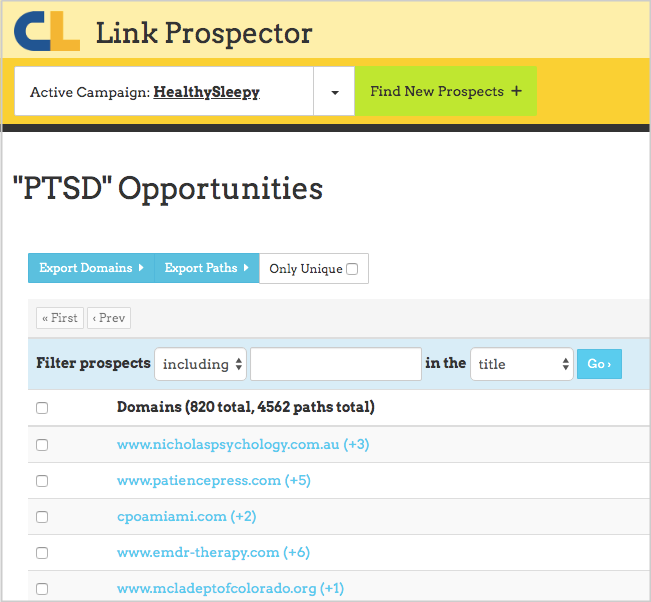 Once you've collected the backlink targets, it's time to get the best ones.
Here is a tool from Granit Doshlaku that can help you qualify sites that are relevant and have good authority for your resource guide.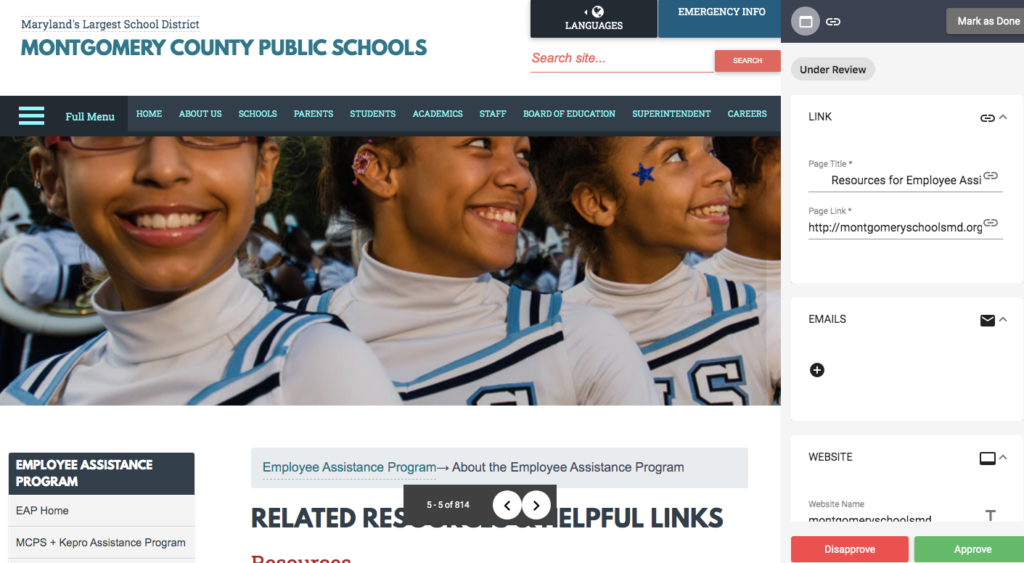 The tool is free and allows you to check resource pages of different websites on the same tab.
You can even include notes on each qualified page.
Later on, you can export the list of qualified blogs.
Once you've got qualified blog prospects, reach out to them and simply share your resource guide.
You don't have to push linkable markets to link to you. If your content asset is worth linking to, you can expect a blog editorial backlink to your page.
5. Create local guide resource links
The earlier link building technique is for linkable markets that have the capacity and willingness to provide blog links to your site.
This time, it's for any local niche blogs and resource curators that are topically interested in your content.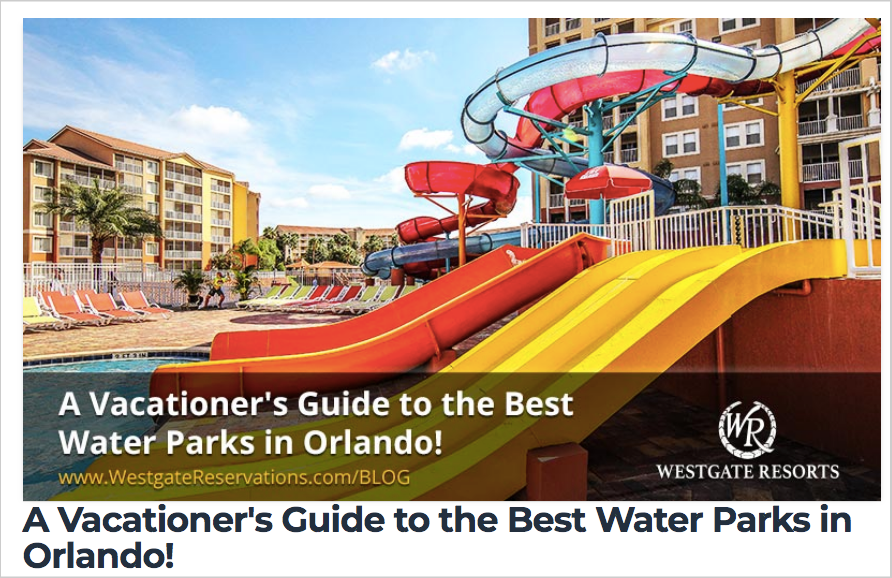 If you're a local brand, you can search for any topics that are listed in the form.
Start developing those lists' content and build links to them through manual outreach.
On editorial links
Editorial links are the type of links we, as a link building company focus on building for our clients of different industries. And we've been seeing results all over the place.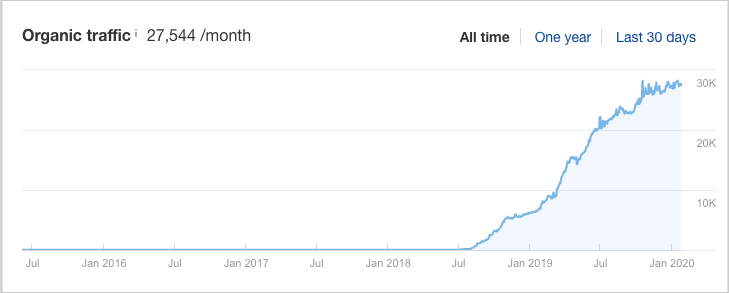 What makes editorial links the most powerful type of links, in my opinion, is they cause other effects beneficial for the site's entire branding:
Drives qualified traffic through descriptive link texts on linking pages

Established relationships with publishers and industry experts through guest blog invites

Gives new opportunities for upcoming bloggers with the potential to make their own names in the industry

Helps the strategy team (or any who conducts planning or strategy for link development) to assess the required estimated number of links for a specific page based on new links' current impact on the page performance (comparatively looking at its other competitor's similar content performance).

Adds more contextual relevance to the linking page based on determining phrases surrounding editorial links
Whether editorial links are acquired through social sharing from people who initially shared your content, or through a reciprocal method in a form of a free tool, badge, or any other incentives. Send your incentive with a sweet spot personalized email.
Strive to get as much of that type of link with the highest quality in mind.
On relevance and authority
When pursuing editorial links, it's important to seek the highest quality.
But what does quality mean in links?
Quality means relevance and authority.
Relevance is two things: domain relevance and URL relevance.
Most of your efforts should be placed in the highest URL relevance and highest authority of links (HADR). That means getting a link from a snoring article to your article about snoring.
With these things in mind, here are some scalable link acquisition tactics to build blog links to your site.
Remember that any of the techniques below would require existing content or a new content asset to be published on your blog.
Key Takeaways
Indeed, there are many innovative ways to build quality blog links.
The aforementioned tactics above have been tested on our own sites and for our clients. If you wish to have a dedicated link building campaign for your site and/or for your clients' websites, you can check out our link building services and we'll help you out in any valuable way.
How our LINK BUILDING AGENCY builds 250 links/mo consistently using Predictable Link Building Methodology™…
Using a SIMPLE and PROVEN system

Using a SCALABLE strategy
No private blog networks
No creepy outreach emails
SHOW ME THE FULL LINK BUILDING STRATEGY