As I've come across several resource prospecting campaigns, I always notice little things that makes part of it more efficient. Efficient prospecting means producing a highly targeted output with the less amount of consumed resources (labor, time and cost of tools).
That itself requires experience through observation. So, here are four advanced prospecting techniques that hopefully can improve efficiency of your campaigns and help expand your list of link opportunities.
1. WEBSITE CATEGORIZATION
When starting a new outreach campaign for a client, the first initiative is to scour new link opportunities on the web from scratch. While this is good if it's a new industry you're taking on, isn't it wise to go back first to your previous list of industry-relevant opportunities and check which ones could be reuse for the new campaign?
Not only does it save time, it also saves a lot of labor consumption prospecting for links.
Website categorization does help with this. By using tags, you'll be able to categorize prospects from a topical perspective.
What you need here is a defined hierarchy of topics to begin with. For me, I recommend BOTW as starting point, given that they have four or five deeper-level topics such as Pro-Choice Abortion (Society) and Eating Disorders (Fitness) which is extremely important if you've got clients from a very-specific niche.

Make sure that your team agrees on certain topics to avoid any confusion when filtering your list. Having several but similar terms (i.e. I.T, Information Technology and Technology) as your tags is a trouble.
The next time you need automobile blogs, you can pull them off from a list within a few minutes.
2. CHECK DESCRIPTIONS IN LINKS TO EYE SEO'Y CONTENT 
Backlink research is the process of identifying current and potential competitors and getting pages/sites that linked to them for link opportunities.
SEOs normally identify these competitors through Google search by checking which pages are currently ranking for target keywords or creating a list of competitors' sites coming from clients themselves (as they already have ideas which brands to compete with).
While these two approaches are best practices to find your most relevant competitors, you may still miss out some SEO'y content (as what Ross Hudgens coined it) that you should reverse engineer on.
SEO'y content are pages or content pieces already linked out from a resource page you're trying to reach out to, that have earned tons of links from several linking root domains.
Looking for SEO'y content can expand your vertical prospecting, either from a horizontal or vertical perspective, as they aren't easily found through Google search or normal prospecting.
One way to identify these SEO'y content is to check discrepancies in description of links. What I mean with discrepancies is that there are resource pages with full descriptions for each link and there are some with links with unusual descriptions.
I got this idea when I received a response from a webmaster putting a link to our client's page from their resource page.

If you skimmed the email above, you'll notice that there's nothing uncommon with the email, only does it implies that the webmaster is in a hurry not to include a description for our link – the reason she requested if we can create one for them.
Discrepancies in link descriptions—either the description is not complete or not in format with other link descriptions (see image below)—are signs that the resource page had recently given a link to an SEO'y content. TigerMobiles.com and US Dish links have Titles as their descriptions while other links have longer texts that describe what those pages are about. 
It means that these SEO'y content are actively pursuing relevant link opportunities (primarily resource pages) in the same manner that you do. If you could scour their existing links (some may have been recently just acquired), it will help you gain link targets that are receptive to content suggestions. Thus, giving you higher link acquisition rate in your outreach campaign.
Clicking on SEO'y content links and assessing if they have relevant links you can potentially use as link opportunities is a great activity you can add to your link prospecting process. 
The best way I recommend to initially check if these SEO'y content has good number of linking root domains is to run them through LinkMiner.
The tool checks all external links on the resource page and highlights how many domains are linking to a certain external page.
3. USE LINKCLUMP TO UNOPEN DOCUMENT LINKS 
In link prospecting, the more you spend time checking for unnecessary links, the more you waste time that should've been otherwise spent pursuing for the right link opportunities.
What I've noticed with newbie link builders is that they often click on document links (pdfs, words/spreadsheets ready to download, etc..) that are consuming seconds (if not minutes of their time) which are all useless if your main targets are links or resource pages.
The recommended approach is to use a tool that'll automatically unclick these document links once you start qualifying your list of link targets.
For example, if you have a list of pages ready to be qualified for certain metrics (DA, relevance, obtainability), copy and paste them in an opened tab tool (e.g. URLOpener.com).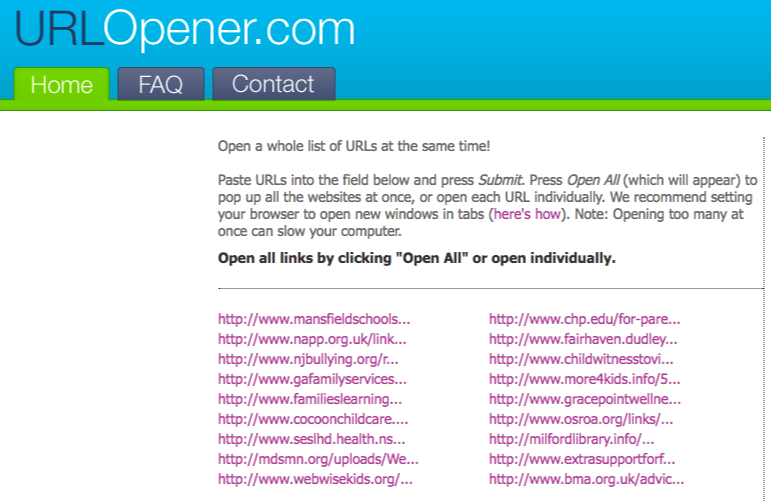 Then install Linkclump and use the filter option to add words that'll exclude links when it opens new tabs (pdf, doc, xls, etc..).
Once you right click and drag external links from URLOpener, the action itself won't open document links as new tabs given that you excluded certain words in the tool's setting.

4. UTILIZE NICHE PHRASES TO EXPAND LINK LIST 
If you are familiar with your industry, it's easy for you to know what phrases are commonly used as titles in resource pages. For example, in the transportation industry, you'll see a lot of "getting there" pages. These are phrases that are only specific and be applied to a certain vertical.
But one question that may arise here is, what if it's a new niche I'm taking on, how can I identify niche phrases I can use for expanding my prospecting approach?
The best way to do that is to collect the titles of your first set of resource pages (I'd recommend that you get 80 or 100 links pages from your list for optimal results).
Use Wordcloud to see common niche phrases.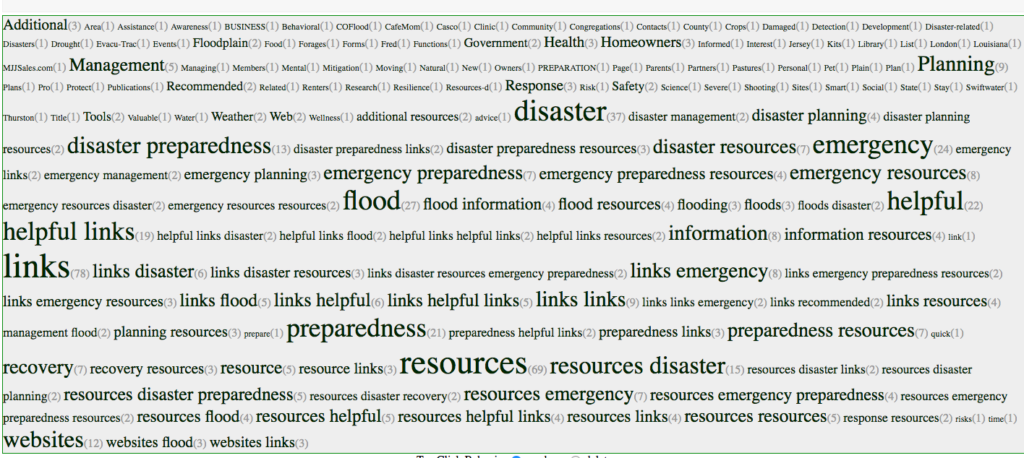 Ensure that you click phrases only and display frequencies checkbox. Phrases only feature does what you need from tool – to give exact niche phrases while display frequency shows you the number of times a phrase appeared in the list.

If you are clever enough about using niche phrases, your list of link opportunities will expand.
Other Useful Resources:
If you liked this post, subscribe to our newsletter and follow me on @venchito14.
Need help with your link building campaigns? Check out our link building services here.