In a nutshell, dofollow backlinks are a type of backlink that can pass Page Rank (link juice) from the linking page to a website it links to.
These are different from nofollow backlinks, because this other type of backlinks has "nofollow" tag attached to them. Google and other search engines ignore backlinks with a "nofollow" tag attribute.
In a natural HTML programming practice, all links are by default dofollow, unless these links have nofollow attribute applied.
Sidenote: Learn more of these fundamental topics in this beginner's guide to link building.
Let me cover this one scalable link building strategy that can help you acquire sets of dofollow backlinks for your website.
How to Get Dofollow Backlinks 
Here are three ways to get dofollow backlinks from primary and secondary schools:
Know the difference between primary school backlinks and Edu links
Discover available link opportunities
Establish link building process
Start content creation
Do outreach
There are three phases of execution in this strategy, and just like any link building campaign, it is composed of: link research, content creation, and outreach.
Nothing new here if you've been in the SEO industry for years, but what I have been fascinated with this strategy is the idea that it's so simple to execute and its difficulty level is very low.
Let me explain.
Both .edu links and links from primary and secondary school websites are great but the value is really dependent on your website's relevance and actual conversions (how many links you gained from a series of outreach campaigns).
There are noticeable differences that I've seen tapping to both types of links.
Let me give you a few things that I've noticed.
Know the difference between primary school backlinks and Edu links 
Educational website managers, including the ones who handle library guides, would have to pass on reviews to other staff members concerning the resource to be added – we may call it as their editorial process.
Sometimes your content piece has to undergo a series of reviews by different staff members handling the page, making sure it's a resource relevant to theirs and could add value to their target visitors.
It may take weeks or several months to get your link lived. This certainly requires patience, but it's definitely worth it if you acquire backlinks that are coming from a highly trusted and authoritative website.
For primary and secondary school websites, it wouldn't take you long to find that their kids' pages or family pages are being managed by a few people. At most, these pages are managed by just one person.
The short period of time it takes you to actually get the backlink from the time you do the outreach is a huge advantage for most SEOs, especially those that deliver monthly reports of live links to their clients.
Discover available link opportunities 
Before we dive into the actual process of pursuing backlinks from this type of website, let me give you what are the available link opportunities we could find from primary and secondary school websites.
1. Resource links from subject-based resource pages
Primary and secondary school websites have dedicated pages for each subject their teachers offer in schools, i.e. that they publish pages for math resources, science resources, social studies, and reading resources.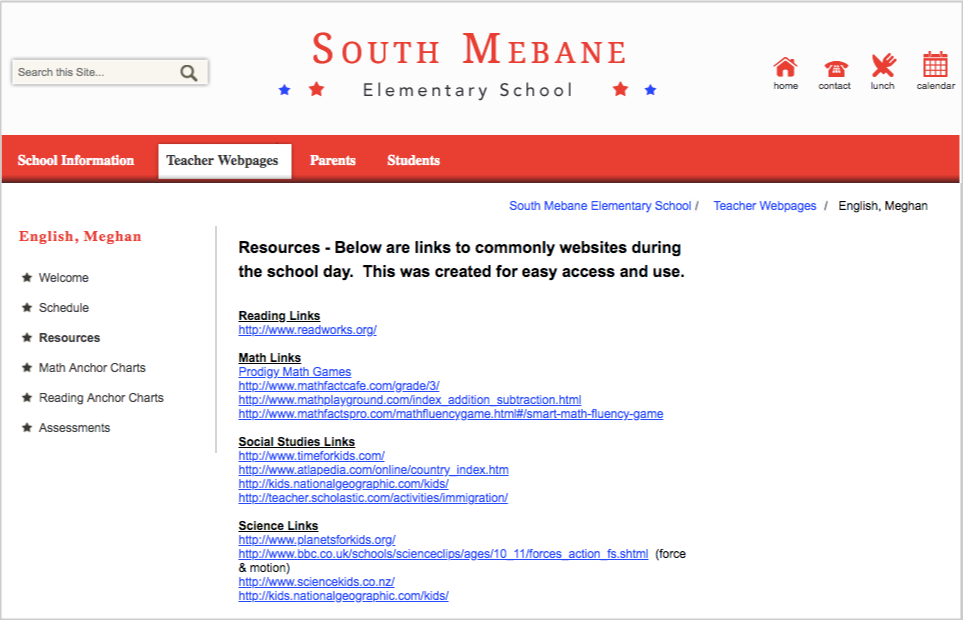 Here are websites that can benefit from this link opportunity:
Online courses that sell primary and secondary school subjects

Niche-specific informational blogs

Course on reading

Parenting blogs with categories or are focused on teaching kids
2. Resource links from curriculum pages
Apparently, these are pages dedicated to school teachers. They have curated pages of additional materials and tools to help them with their teaching and mentoring skills.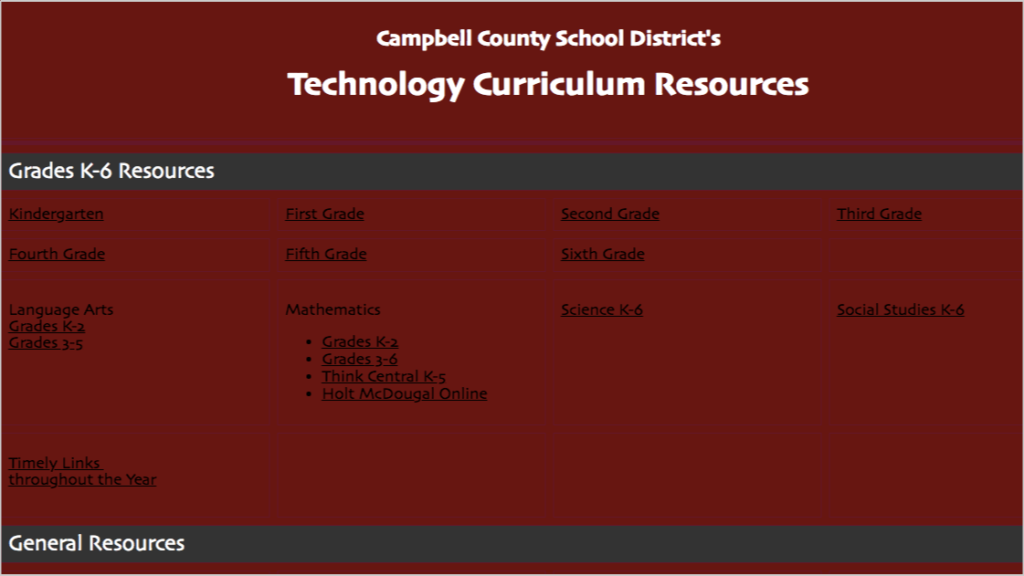 Here are mostly what comprises these curriculum pages:
ELA Resources

Math Resources

Science Resources

Social Studies Resources

Teacher Tools

Learning Lab

Final Products/Presentations
C. Resource links from Special Education pages
Basically, these are pages targeted to parents of kids with disabilities and parents teaching special kids.
Here are websites that can benefit from this link opportunity:
Company blogs that can target people or kids with disabilities using their content

Non-profit websites for PWDs

Niche-specific blogs and sites intended to educate or mentor people with disabilities
D. Resource links from Counseling pages
This page covers a lot of topics that link out to relevant resources – a very rich field if you'll ask me, as they could be tapped by different websites in the health industry.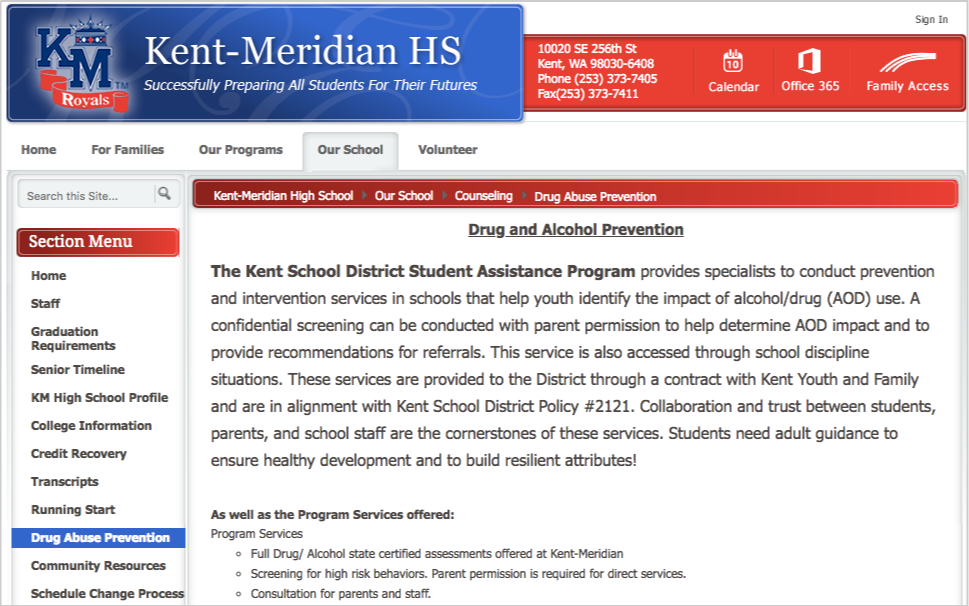 Here are some topics mostly covered under counseling pages:
Mental health

Social or emotional-based references

Sexual abuse protection and avoidance

Drug abuse

Teen driving
Here are websites that can benefit from this link opportunity:
Drug-recovery companies

Non-profit orgs geared to help sexually-abused individuals

Mental health advocates

Car companies with blog content on teen driving
E. Resource links from parenting pages
Not only that primary and secondary websites have pages for teachers and school staff members, but they also cater to parents.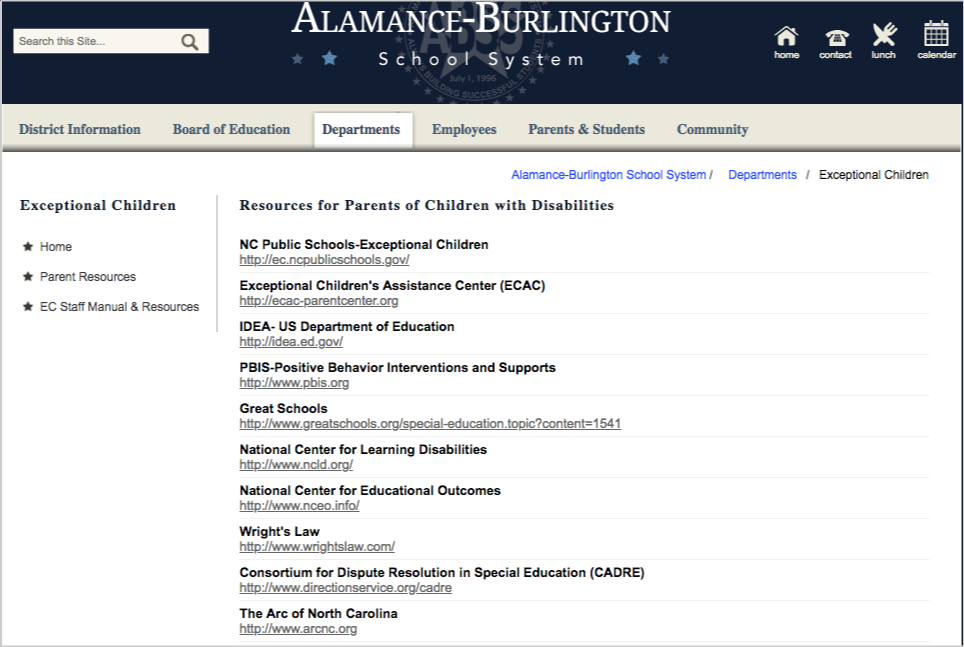 It wouldn't just be beneficial for parenting blogs, but also to those companies that target parents with their content marketing initiatives.
Take a look at deeper niches underneath parenting, as they may be highly relevant to what your content is about – for example, there are niche pages for parents of pre-kindergarten kids.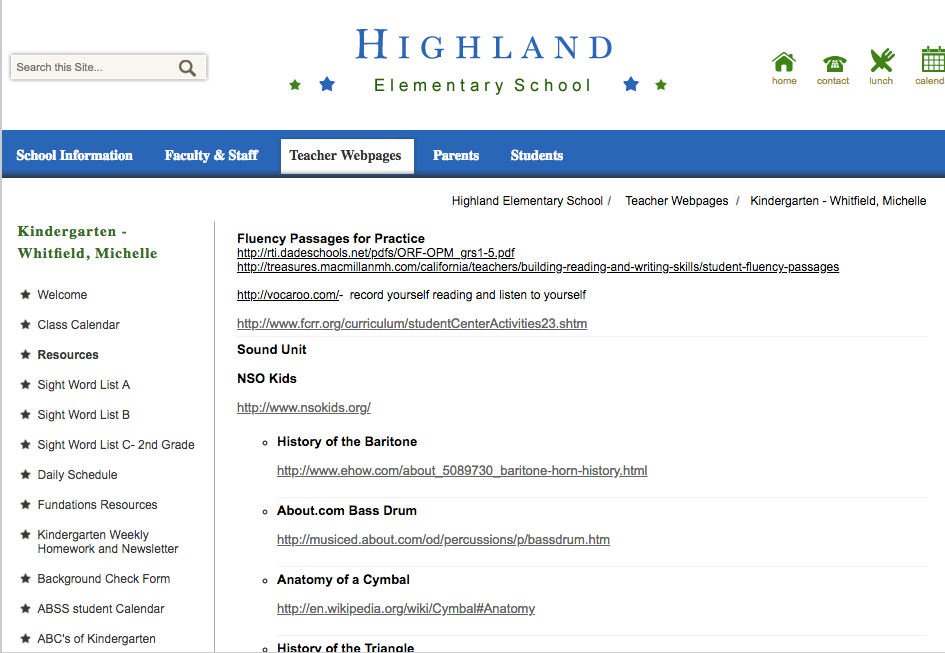 Establish link building process
When content is king, context is queen. That's why if you understand who your target market is, it would be easier for you to create content that is mission-driven — meeting a need of a particular audience.
Earlier, I covered different link opportunities you can tap into with your content. If your brand is highly relevant to one of these audiences, you can create high-value content and perform outreach to get links.
However, before diving into content creation, you first have to gather lists of link opportunities. Given that you have a type of linking page in mind (e.g. mental health pages of primary and secondary schools), start by looking for these backlink prospects.
Here are some examples of search queries you can use.
"TOPIC" site:.us inurl:k12 ~resources
"TOPIC" site:.us ~resources "high school" -services
"TOPIC" site:.us ~resources "elementary" -services
"TOPIC" site:.org "high school" -services ~resources
"TOPIC" site:.org "elementary" -services ~resources
Replace TOPIC with your target page type. So if you cater to counseling pages, you will use this search query:  ____.
Start content creation
Get involved in the content creation process. A lot of companies are outsourcing their content needs without the due diligence of looking at the format, style, and tone of the content. This is a no-brainer, but I have come across brands that target link opportunities above, that fail to convert any links because of small neglect to customize the content to a particular audience.
Here are some guides to help you out in creating content that works:
Do outreach
The type of outreach that suits best for link opportunities of primary and secondary websites is resource-driven outreach.
The primary reason is that these pages are listicle in nature and webmasters would be more responsive to link requests or broken link replacements, compared to accepting third-party content (which is more applicable in student blogs of .edu websites).
You can use the exact email template you use in a broken link building campaign. 
Hi [First Name],

I was checking out some of the resources listed on the [Page Title] page of your website, and I noticed that I knew of a couple resources that might be worth adding. Would you be interested if I sent them over? If not, I totally understand, just thought it wouldn't hurt to ask.

-[User First Name] [User Last Name]
EXPERIMENT AND SCALE THE STRATEGY
If the audiences I've listed above are suited to informational content you post on your site, it would be best to try out the scalable strategy of getting resource links from primary and secondary schools.
It's a good tactic to add to your link building arsenal that can keep your pace with your competitors on a month-to-month basis.
How our LINK BUILDING AGENCY builds 250 links/mo consistently using Predictable Link Building Methodology™…
Using a SIMPLE and PROVEN system

Using a SCALABLE strategy
No private blog networks
No creepy outreach emails
SHOW ME THE FULL LINK BUILDING STRATEGY