One of the Philippines' Best Link Building Speakers
Venchito Tampon is one of the Philippines' leading link building experts and consultants. He is the Co-Founder of SharpRocket, Asia's most respected link building agency.
Venchito's core competencies include content marketing, link building, search engine optimization, SaaS link building, and digital PR. He regularly speaks at digital marketing and search engine optimization (SEO) conferences and seminars.
Discover SEO fundamentals and the latest link building strategies from Venchito, the leading link building expert and consultant.
Learn only from practitioners, not theorists.
Meet Your Mentor
Venchito Tampon is an international speaker on Digital Marketing specifically on SEO, link building and content marketing.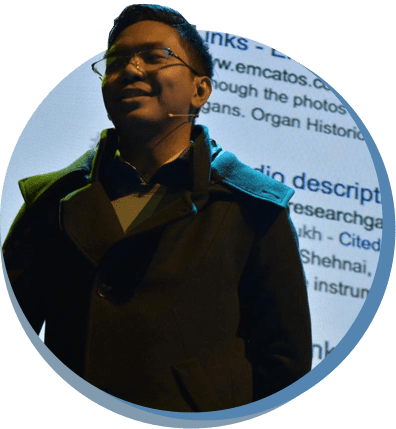 He has spoken to many global SEO conferences such as: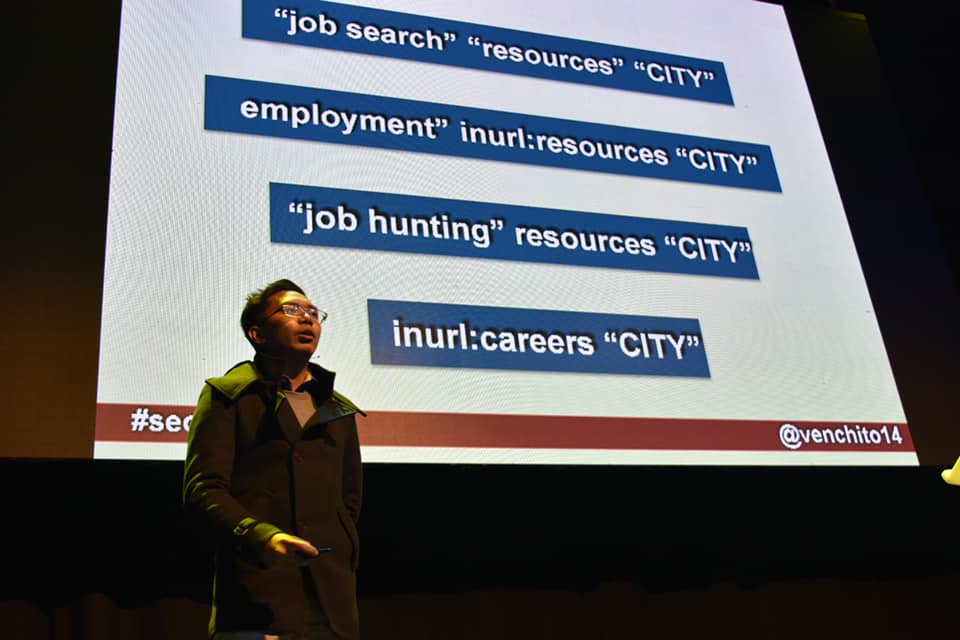 SEO Zraz, Biggest SEO Conference in Central Eastern Europe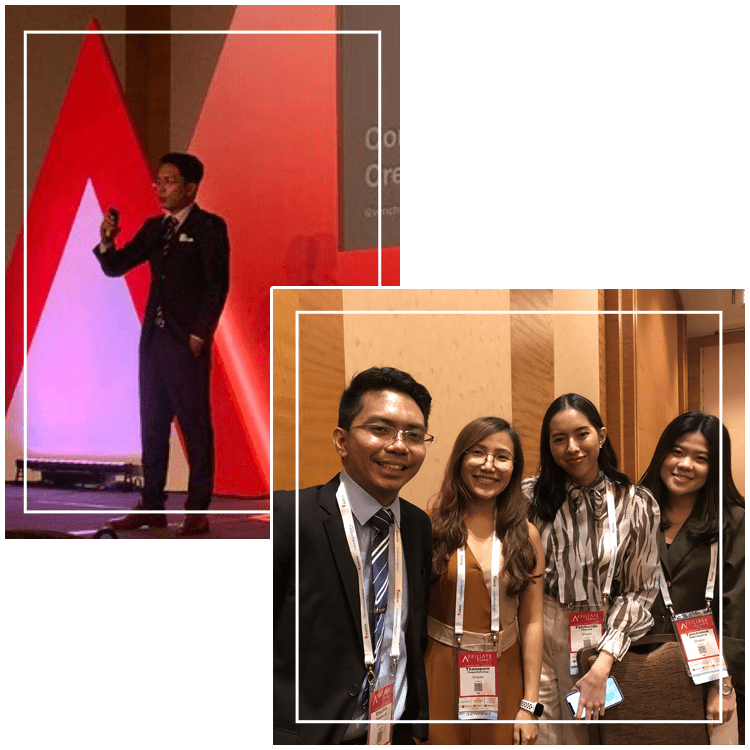 Affiliate Marketing Summit Asia Pacific in Singapore
Plus, local conferences like: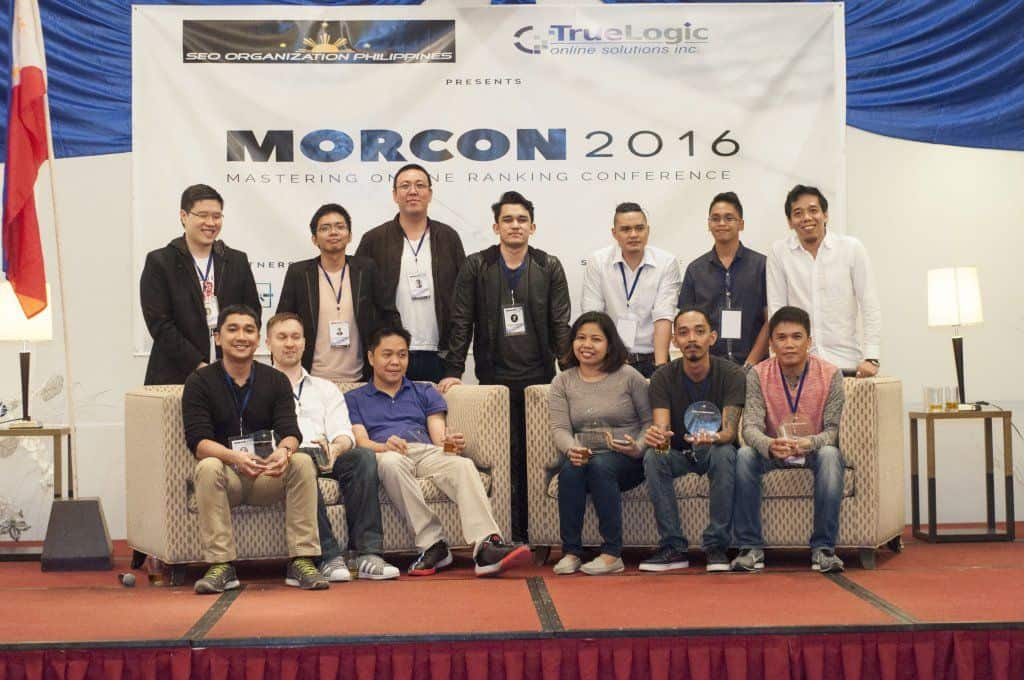 Master Online Rankings Conference (MORCON) 2016
What does Venchito offer? I'm glad you asked.
Here are some of the link building training courses we can provide for you team.
SEO Basics and Fundamentals
You begin our link building training by understanding basics.. Backlinks is one core part of the whole picture of SEO. Without connecting all the dots, you won't see the importance of backlinks in increasing a site's organic traffic. In this short course, you'll appreciate how search marketing can impact your brand and your business.
Link Building Strategies and Tactics
If you, organization or your team has solid fundamentals about SEO. The next phase is exeuction. In this training course, you'll discover the most updated and actionable link building strategies and tactics. With more than a decade of SEO experience handling hundreds of link building campaigns, SEO experts from SharpRocket delivers you only practical link building strategies that work. Curious to know what are they? Check our link building guide.
Content Marketing Framework
Content is, without a doubt, necessary to increase brand awareness and help your potential customers go through your buyer journey. In this part of training course, you'll discover the content marketing framework to give you the foundation for creating and promoting content assets of your website. From content ideation to content promotion, you'll understand the vital success factors for effective content marketing campaign.
SEO Tools and Metrics
Every technology requires tools to automate some of the processes and make things simpler, efficient, and effective. In this training course, you'll gain knowledge of the basic and advanced SEO tools you need to set up, integrate, and prepare your SEO campaigns. You'll also discover SEO metrics measured by which SEO tools and the impact of them to your business.
Vouch by world's best SEO practitioners who don't vouch for anyone.
A humble brag of our mentors.

Brian Dean
Founder of Backlinko
Venchito is one of the few people in the internet marketing world, who understands how to build quality links in today's SEO world. I highly recommend his link building advice from blog posts guest post, long term link building strategies, and SEO service.

John Doherty
Ex-Distilled Consultant / Founder of Credo
Venchito and his team at SharpRocket are impressive. From their hustle to build their agency to their focus on quality (helping fix broken links). They are a great link building agency to consider when looking to hire for next level traffic acquisition.

Razvan Gavrillas
Founder of CognitiveSEO
Venchito is one of those guys who listens and then acts based on that. He is a professional with extensive background from SEO agencies. He has a powerful link building skill set that can land better search results rankings. They help optimize better link profile from guest post and other high-quality number of links.
Thought Leadership and Branding in Action
Featured in top media outlets - you recognize some of them.

SEO teams like you?
We go over Asia to train link building teams. Hope you're the next.
"I run an SEO agency and we're always looking for the newest and most effective ways to build backlinks. We hired Venchito for some link building consulting to see how we can reduce our dependency on guest posting and get more backlinks to our content. I was extremely impressed by his deep understanding of link building. With just a 1 hour training, Venchito was able to point out some holes in our link building processes and helped to dramatically improve our content marketing approach. I've read all the blogs (Backlinko, Moz, Neil Patel, etc) and taken all the courses, but Venchito still had a lot of unique tips and tricks that I've never heard before. Honestly I can't recommend his link building consulting enough."
Jeff Oxford, Founder, 180 Marketing
View More Testimonials
We don't work with everyone. But if you're the right fit, we help you out.
We provide your SEO team with the latest and top-notch link building strategies through our link building training course.
Digital Marketing and SEO Agencies
Make it easy for your link building team to prospect for relevant backlink opportunities that move the needle for your clients' businesses. Come up with efficient and effective link building campaigns. Increase clients' search traffic and grow your client base as an agency.
Businesses
In-house SEO team or solo marketer? Let me do a 1-on-1 coaching or small group link building training to get them to start building links for your business website. The more you grow backlinks, the more you can increase the gap between your brand and your competitors.
SEO Events
Already organized an event for SEOs and entrepreneurs? Hit me up about the topic you're looking to discuss for your particpants. I'll be happy to come at your event and share our deepest knowledge about SEO and link building.
Q&A – Link Building Speaking and Consulting
Your Competitors Might Get This Strategy Call Before You, Don't Let Them
We help you hit your goals as fast you want.
We'll make sure you're ahead of your competition.
Schedule an Initial Call