Last year, I've written a post on the different link building tactics for tough industries, which summarizes various methodologies in building and earning links across niches that are highly competitive and have limited community partners (bloggers/content creators).
Today, I'll be discussing effective link building tactics that work in the legal industry and a few notable considerations to keep in mind when planning link building campaigns for lawyers' websites.
Tap verified linkable audiences for external linkable assets
Perhaps, you've noticed that I'm preaching about verified linkable audiences for the past few weeks.
The principles that were originated from Garett French (linkable audience, linkable topics and linkable content), had dramatically changed how I viewed link building, particularly in creating content that wouldn't just build links on its own but will also create an impact to group(s) of users.
A mission-driven mindset makes a 10x content different from a great content (mediocre) piece.
The link building strategy at Citation Labs isn't only applicable for content assets targeted to resources or links pages but could also be executed for content contribution.
For instance, if you're handling a personal injury law firm website, then you probably would agree that the following niches are good sources of linking partners:
Home safety blogs
Legal websites
Driving blogs
Travel blogs
Health blogs
The above industries are good sources of link opportunities (from the relevance standpoint) but trying to reach out to them and offering your content piece (asking to include your page as one of their resources or contributing an article to get published on their blogs) will have some difficulties in place
Here are the things that I've noticed:
Industries with high amount of community bloggers are subjected to link buying (either sponsored posts or paid links). Examples are health and travel blogs.
Expertise is a top requirement for directly relevant brands – to submit a content or be mentioned in their links/resource pages.
Most lawyer websites are direct competitors, which will not likely link to your site's key pages.
From specific industries to specific audiences
Applying the Citation Labs' principle (verified linkable audiences), the listing of link prospects would be more specific as to groups of linkers that you want to build relationships with.
As for the above example (personal injury website), the following audiences will certainly link to your content and/or approve an opportunity to contribute blog posts for them:
People who suffered physical damages from car accidents.
Parents who protect their kids from unexpected circumstances.
Parents who teach their kids about safety in driving.
Seniors who drive.
Seniors who love to travel.
And a lot more.
By simply looking at the list of verified linkable audiences, you could brainstorm specific groups of linkers that you can contact to for 1 to 1 broken link building or content contribution.
Use celebrations and observances as an added value proposition
Aside from the perceived value of a content asset, there are a lot more other factors that needed to be considered in order to increase the campaign's conversion rate (link acquisition rate).
Similar in other industries, content pieces for lawyer websites are required to be heavily promoted to get its first set of contextual links.
One effective method to ensure positive responses in linker outreach is to incorporate celebrations/observances in email messages – this is an added value proposition that can inculcate interest of target linkers.

A few examples of observances that could be added values for parents and seniors/teen drivers linkable audiences are:
Here are some ways to find holidays, celebrations or observances that are connected to your linkable audiences:
Search for country-specific annual events here.
Do a Google search for "linkable audience" OR "topic" "celebration" "day"(e.g. "sun protection" "celebration" day")
Other techniques to increase outreach's conversion rate:
Create personas in images to create more valuable messages in outreach given that you'll be able to conceptualize in mind the interests and needs of your link partners.
Introduce yourself and tell to your potential linkers how you found them.
Speak in behalf of visitors/researchers.
Do an A/B test for subject lines.
Personalize your emails by adding the name of the linker and its website.
Useful resources:
Get citations from legal research websites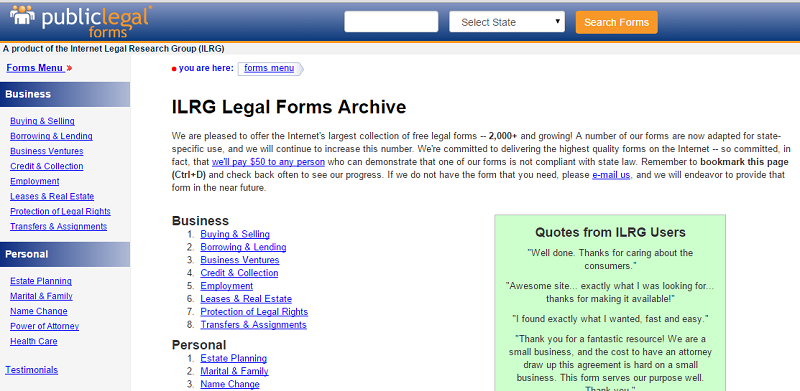 One effective link building that is under-utilized by many marketers in legal niches is the distribution of publicly disclosed legal publications.
Legal publications could be in a form of whitepapers, forms sources, procedures, legal indices and news sources.
When properly distributed, legal publications could open a lot of contextual link opportunities that can help increase your site's domain authority.
A few techniques to maximize legal content pieces:
Try to publish the legal paper as a pdf format and as a page.
Start with getting a citation from Public Legal then do a Google search for related:ilrg.com to find similar legal research submission/citation websites.
When published as a page, you can reach out to potential linkers and share your content piece (you can get some editorial links using that approach).
Mine backlinks pointing to similar legal publications that have been published on legal-specific websites. Start by finding these papers (filetype:pdf "type of legal research) and seeing if they're converted to pages.
Either by sending emails or page submissions, utilizing legal publications could bring in some high quality backlinks to a lawyer website.
Target complementary non-competing brands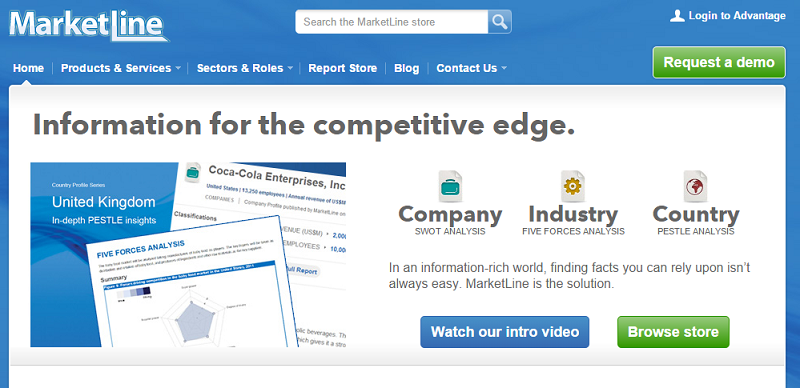 As I've mentioned earlier, one difficulty in building links for lawyer websites is that most targeted domains are direct competitors, who are unlikely to link to any of your site's key pages, unless you are both part of the same organization/association.
One strategic way to build high quality links from blogs/sites that are closely related to your brand is to pursue complementary non-competing brands.
For instance, if you are offering personal injury legal services, you may consider outreaching to bloggers/content creators of any of the following sub-niches:
Motorcycle manufacturers and retailers (for motorcycle accidents category)
Bicycle manufacturers and retailers (for pedestrian/bicycle accidents category)
Dog/pet blogs (for dog bites category)
Buildings and condominium blogs (for construction injuries category)
Medical products, manufacturers and retailers (for medical malpractice category)
This approach filters out most of the non-linking partners in your industry and thus, increases your outreach's conversion rate.
Execute Twitter outreach for non-responsive linkers
There are hindrances and difficulties that come into play when doing outreach for emails. A few common examples are:
Prospect linkers didn't receive any email due to technical issues, even doing follow-ups won't work.
Some prospect linkers don't use email as their primary communication tool.
Some prospect linkers especially business owners are too busy to respond, more so in linking to your content.
One effective solution for this crucial problem is to execute Twitter outreach.
Here are some ways to make this outreach method work:
Monitor who mentions your brand's Twitter profile (either it was referred to your recent post, or a question has been asked for). See if they have active websites and add them to your outreach list for additional linking opportunities.
Send a sweet direct message to target linkers and/or ask them straight to their profiles.
Here is another useful resource from Richard Baxter on targeted outreach.
Other link building techniques
There are still other link building tactics that could be applied to lawyer websites:
Submit your website to high quality directories with strict editorial guidelines like Alltop.com in order to build a stream of referral visits for your brand, which will increase the likelihood of earning links to your key pages.
Answer relevant questions in forums that pertain to legal procedures and city-based laws. This will help build trust and authority for your brand that will eventually be translated to editorial links.
Remove distracting elements in your content assets such as above the fold ads and irrelevant pop-ups to let researchers and linkers digest the information properly.
Do a content gap analysis in your industry to identify potential topics that haven't been discussed on niche blogs so you can be the first one to invest content in those ideas.
Do you have other link building tips that work for your legal website or you have a specific question that you want to ask? Let me know in the comment section.
If you're looking for link building services for lawyer websites, then you can contact us today.
Hear about new posts as they happen. Build extraordinary links.