What if you can have a list of factors to look at when vetting link prospects?
In that case, you don't have to wonder whether a blog is worth reaching out to or not.
In today's blog post, let's cover these quantifiable and qualitative factors when vetting prospects at scale.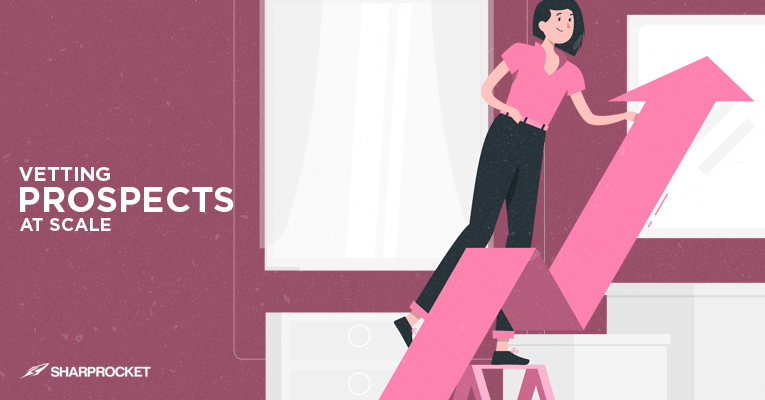 Before anything else, vetting backlink prospects on a manual approach is a good practice.
While you can use different tools to check the website's Moz DA, Ahrefs DR/PA, and other link-based metrics, using your eyes to assess websites' quality for links is still a major difference-maker in how your campaign works out.
For major enterprises (big brand link building campaigns), they typically have standards set up already.
As a link building agency that does link building at scale, we follow certain guidelines that align with their brand requirements as well as anchored to what we believe are quality metrics as a content-based link building company.
But for the majority of websites, people are stuck as to what factors to consider when vetting prospects either for guest blogging or resource page link building campaigns.
What you'll see in the list below are some mostly applicable for blog vetting, meaning you're looking for them as content partners. Some could practically be applied to other types of link development campaigns, such as broken link building and link reclamation.
Let's get started with the list.
Considerable Factors When Vetting Prospects At Scale
1. Post Recency
This one is pretty basic. If the blog you're vetting hasn't posted in, like, three to six months, you're less likely to have a chance receiving a link, an email response — more so.
Simply look at the blog section of the site and see its posting date for recently published articles.

2. Brand Size
When doing link search campaigns, you get different sizes of websites. Mostly you'll get some really large brands.
Simply match it to what your brand can offer. Unless your content team has a solid comprehensive asset to offer to a huge brand, which in reality, has several editorial steps, you're less likely to acquire an editorial link.
Large brands have link development teams working on their own content. They would be willing to get a partner with your site for content partnership if you could offer high value well to them in terms of content assets. 
3. Websites with traffic
A lot of SEOs and outreach teams rely too much on link-based metrics, without even checking the site's estimated organic traffic.
If the site has high traffic potential, you wouldn't just get a no-value link, but a contextual link with potential to drive referral traffic and assisted conversions to your blog.
You also want to look at the quality of the traffic and not just the numbers.
So, if you're building links for an eCommerce site that primarily targets the US, it's not natural to have tons of links from sites whose primary traffic region is India, Pakistan, Australia, instead of your own site's target region.
You can use Ahrefs to quickly check the % of traffic by country of your vetted website.

4. Without Major Traffic Drops
Websites with significant traffic drops can be as a result of an algorithmic or a manual penalty. While we can't figure out which of the two is the major reason, unless we have the data ourselves, it is best to avoid such sites to be on the safer side.
You can use SEMRush or Ahrefs to check the website's traffic, and simply look at if it has major traffic drop/s.

5. Types of External Referential Links
What you are looking at here is the site's external links — preferably those ones that they use to refer the reader to another resource or article for more details or information about the topic they cover.
Let's say, you are vetting blogs for content partnerships. You want to know if the blog is externally linking to other content sources (e.g. blogs). If the site is linking externally, but it's only to .gov sites, it won't necessarily be a good fit for your targeted link development campaign.
That's the other way around if you're pursuing resources pages for a broken link building campaign. Resource pages from a lot of these sites have some external links to .gov and .edu sites. This could still make sense for your brand if you're doing some kind of academic type of content.
If a blog has written for us or contributor's page, it is a clear sign they accept content contributors. That is a good or bad signal if you ask me. A good sign if you're taking guest posting campaign, as you would want to see if a blog accepts outside contributors.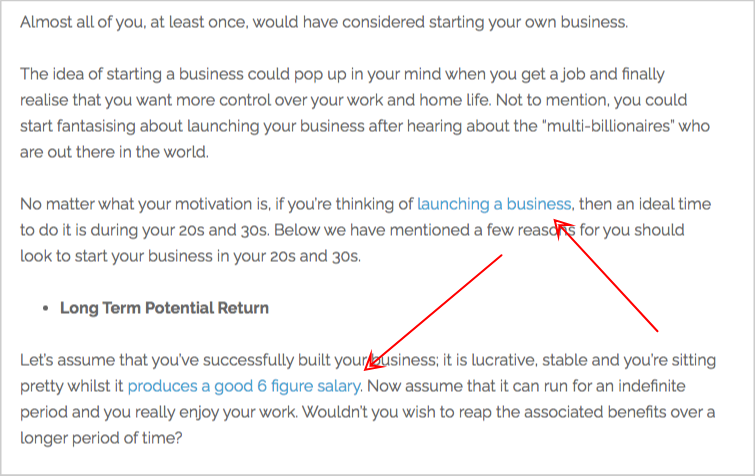 However, it's a negative sign if most of their blog posts are guest posts and there is not much original content of their own.
So, check how the blog's external linking practice to help you decide for yourself what would work as a good link prospect.
6. Irrelevant Content Partners
The dilemma for most link builders and SEOs trying to hit their number of links per month is they settle for sites that link to any irrelevant content partners (guest posts on entirely irrelevant topics).
Since they don't know how many websites they should be looking for and aren't capable enough to do the necessary analysis for vetting link prospects, they ended up having guest post links from completely different niche.
If you're vetting a niche site, but you spot many irrelevant posts from different niches, it's a clear negative sign you have to consider.
7. Site's Natural Link Acquisition
A highly valued vetted site is a site that could drive your referral traffic and potentially helps your brand to be more visible to other relevant linkers. This is the site's natural link acquisition capacity.
You basically want to know if the site is capable of attracting new links every now and then.
The best way to identify this site's specific ability is to use Ahrefs Site Explorer. Go to "Best by Links" under pages. Set the HTTP code as "200 ok" to only view live sites and sort the results by the number of referring domains.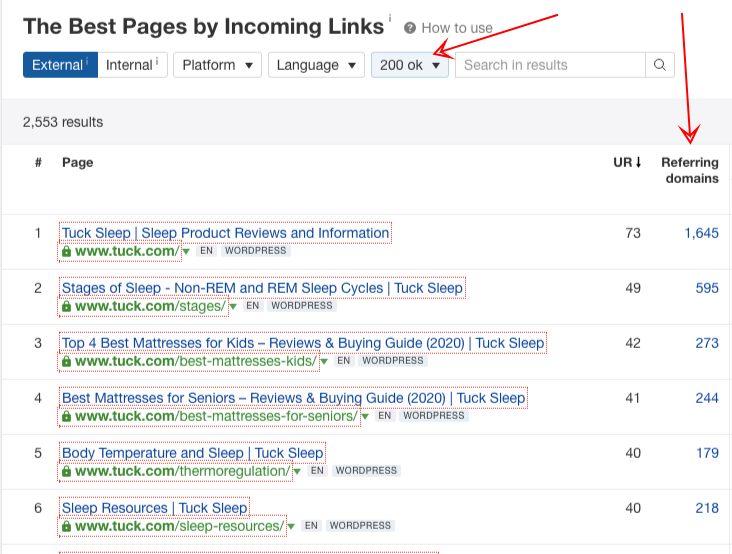 This gives you an idea that their pages are capable of acquiring natural links from relevant blogs. You can take a deeper look at their best page and see what type of link they acquired.
Of course, there isn't a guarantee that your site gets natural links too, but you're now vetting on a site that has the potential to have it on your end.
Given that high-value content published on other sites will likely pick up some links in the process, either internally (from other related pages) or externally (from other linking relevant sites), you get more visibility from your contributed content.
8. Basic Design and Branding Check
If you're qualifying link prospects at scale, you could easily see some patterns when checking for quality.
Part of that is the basic design and branding of the site. You only have to ask the question, does the site use a typical free WordPress theme or they have invested in good design and branding?
How's their design theme? Are they mostly using stock photos?
If you're doing an enterprise link building campaign, no questions asked if you have seen sites without impressive design. They don't have to be pretty clever in design but must be above average than most free designed blogs.
You can't judge easily a site's traffic potential based on its current design. See this website for an example. There's nothing astounding with the design, but they get so much traffic.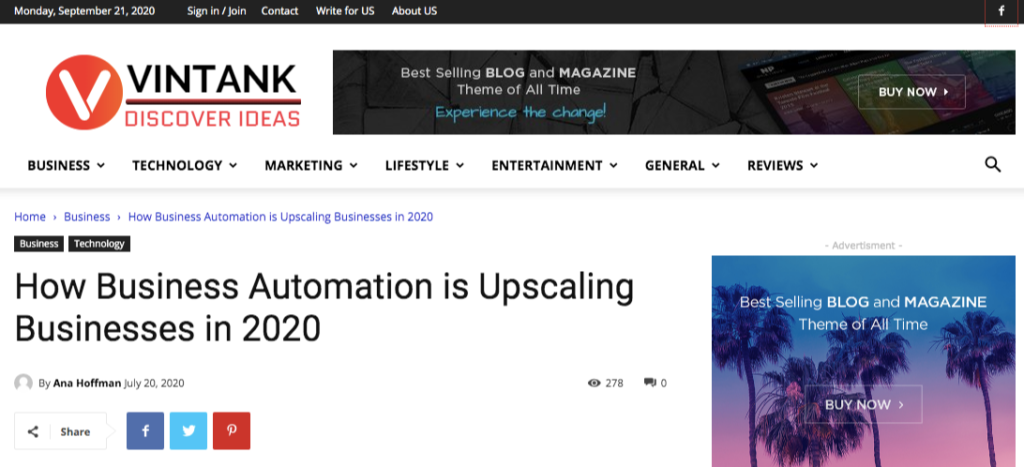 Nonetheless, as you master link qualification, you'll get a good feel of what makes a site good in quality simply by checking its design and branding.
9. Shady Outgoing Links
If you want to be more meticulous with your link qualification process, you can go to Ahrefs Site Explorer and head over to Linked Domains under Outgoing Links. Filter the results by "dofollow" and sort by "first seen".
You'll get a list of the most recent dofollowed linked domains from your vetted website.
Preferably, unless you're into these niches, you want to avoid sites that link to adult, gambling, pharma, and other questionable sites. No matter how good their link-based metrics are, you're going to get a problem getting links from them.
Experience Matters
It takes a lot of time and experience before you or your link builders could master the art of link qualification. As they involve themselves much in vetting sites at scale, they get to be more efficient in doing so, and thus, help your campaign reach more links in the results.
How our LINK BUILDING AGENCY builds 250 links/mo consistently using Predictable Link Building Methodology™…
Using a SIMPLE and PROVEN system

Using a SCALABLE strategy
No private blog networks
No creepy outreach emails
SHOW ME THE FULL LINK BUILDING STRATEGY