The difference between a great outreach campaign and a mediocre one boils to minor details outreach people don't want to discuss. This involves choosing the right email address to use for outreach.
One of the first things your target recipients will see from your pitch is your subject line and your email address.
Choosing an appropriate email address plays a big part in how your response rate and link placement rates will turn out.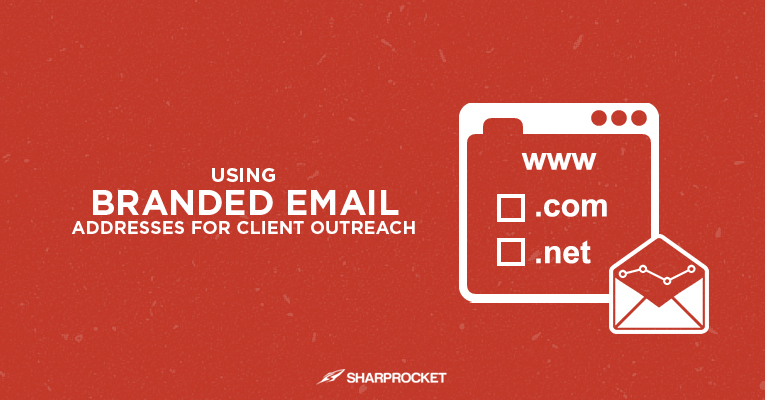 In this post, I'll dive into just one specific type of outreach email address — that is, branded email address and some alternatives if this type of email address is not available to use.
What To Consider When Using Branded Email Addresses For Client Outreach?
There are many variables when using branded email addresses that should be taken well into consideration.
1. Brand Recall
Brand recall means how strong your brand name is in your space. If a person mentions your brand, does it ring a bell to their ears?
Imagine receiving an email from AirBnb.

Would you hesitate to open the email? I guess not.
If people in your industry love your brand, using your branded email address should be of the highest consideration. It'll probably help to improve your open rates and/or responses.
In cases, you have clients with strong brand impressions online, use it as a leverage to penetrate link markets that may require authority or association of a strong brand.
There are editorial links from guest blogs and publishers that you can't simply replicate without a proper outreach plan. An outreach campaign with the use of a corporate email address of the client helps build initial trust — others won't.
2. Existing Relationships
Another consideration for branded email addresses is the advantage of building stronger relationships with niche publishers, journalists, and other content creators.
For long-term viability, if you use a branded email address, you incorporate all email connections in just one client.
Imagine if you have 5 email addresses that you use for one specific outreach campaign, that may be good for A/B testing, but you know that it will be a hassle to see emails and reply to individual messages.
Recently, I got a pitch from Sujan Patel, a SaaS marketer, and founder of MailShake and Ramp Ventures.

He and his team wrote a guest post on how your content strategy can support your sales team.
Before the actual content being written, it's interesting that what made me open the outreach pitch is the brand recall of Sujan Patel. He is widely known in the digital marketing realm, giving mentorship to some of the best SEOs like Ross Hudgens.
In addition, the relationship I've built with Sujan Patel from the back and forth email conversations and sharing each other's blog posts makes it easy for me not to think twice about opening his emails.
Using a branded email address has the advantage of increasing open and response emails from the initial outreach even up to sending them follow-up emails.
Your client's brand has connections with business partners and online publishers that have to be maximized fullest in terms of content promotion and link building.
3. Coordination with Legal and PR Teams
Large enterprise teams have their legal and PR teams in place.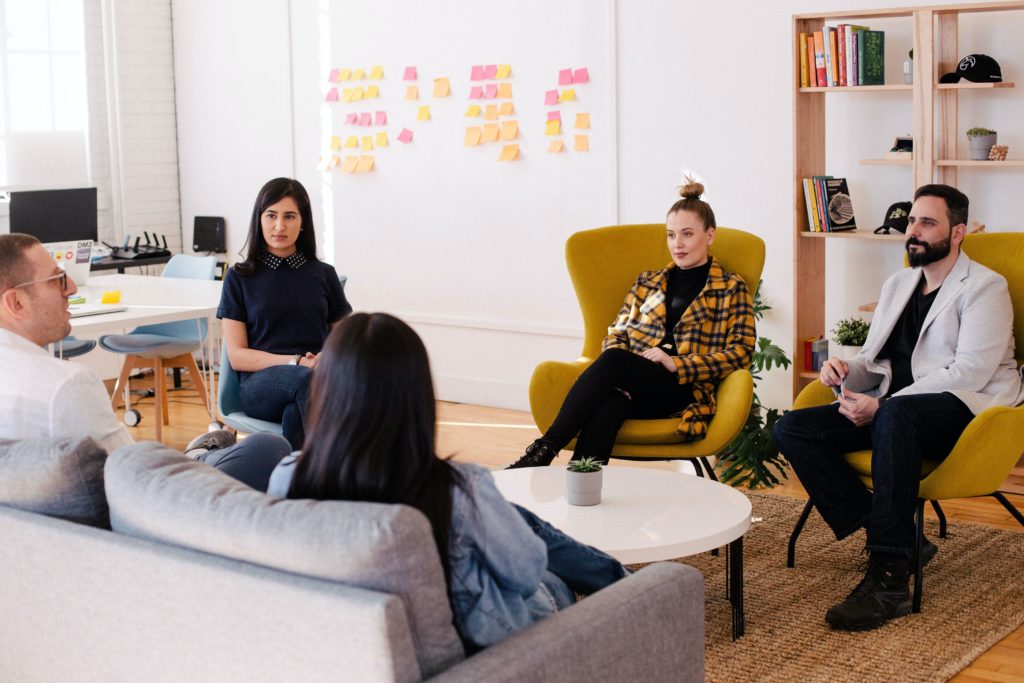 One consideration when choosing a branded email address is your outreach team's awareness and coordination with legal and PR teams.
There have been many backfires to digital and SEO agencies because they weren't aware of certain protocols following usage rights — including the use of corporate email addresses.
Make your PR teams aware of your outreach process end-to-end. So if things go awry, you won't be in a total mess.
Alternatives To Branded Email Addresses (When It Is Not Available)
There are times when branded email addresses are not available to use. Either the client is strict in not giving away branded email addresses for corporate reasons or there's no chance to get in touch with the IT department to get at least one corporate email address.
In that case, what do you do as an outreach person?
In case a client doesn't want to provide branded email addresses, you may opt to either your agency's email address or to an outreach email persona.
There are, of course, advantages and disadvantages of using either an agency email address or outreach persona.
For the agency's email address, one of the pros is the connections that have been attached to the account for months and years of doing outreach. By having that as an arsenal for outreach, it can give your outreach team an edge over other people pitching the same link prospects.
There is also a disadvantage for SEO agencies using their corporate email address, particularly to brands with "SEO" and "links" attached to brand names.
There are publishers and bloggers who itch when they see the words, "SEO" and "links", it's as if they are thinking they've been pitched for the sole purpose of links — without providing any value to them.
These are things you've got to keep in mind when choosing alternatives to branded email addresses.
Further Reading Resources:
Consider Details of Effectiveness in Outreach
While there are many facets to consider in an outreach campaign, you go over and consider even the tiny details of outreach.
As I've discussed, not knowing the repercussions of choosing a branded email address may give you a blow in your future outreach results. So better start thinking of plans to make it work best for you.
Are you considering using branded email addresses for your client's outreach campaigns? Share any other tips or considerations in the comments below:
How our LINK BUILDING AGENCY builds 250 links/mo consistently using Predictable Link Building Methodology™…
Using a SIMPLE and PROVEN system

Using a SCALABLE strategy
No private blog networks
No creepy outreach emails
SHOW ME THE FULL LINK BUILDING STRATEGY