Today we are here with Benj Arriola, the Philippines SEO Master who won numerous international SEO competitions including the 2007 SEO World Championship organized by GetUpDated, a Swedish SEO Corporation.
I considered Benj as one of the best SEO experts in the country. You will always see him answering questions on different social groups and forum sites. His SEO skills and method of building relationships with people makes him the smiling and approachable SEO professional.
Without further ado, let the interview begin.
Please tell me a little bit about yourself. Where are you working right now?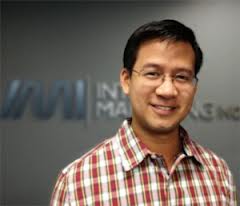 I am currently working at the full-service digital marketing agency Internet Marketing Inc.(IMI) I joined their team as the SEO Director in January, 2010 and is now my 4th year here. Back then, IMI's SEO team was a team-of-1 and has grown to about 15 people. SEO drives historically about 60% to 70% of the revenue of the company but other services are quickly catching up. IMI has doubled in revenue every year and ranked #185 on Inc500's fastest growing companies in the US in 2012. With the rapid growth of my team, what I do for IMI has evolved over the past years. Initially, I did everything myself. Once new team members were added to assist me, they started to be leaders themselves. Today I mainly do advising, high level consulting, sales and thought leadership speaking and blogging. I am also coming up with a training series on Internet marketing, partnering up with Myles Vives on WebsiteTrafficAttraction.com.
How did you get started working as an SEO? Who became your mentors/guide back then starting out your career in internet marketing?
Right out of college, I was a chemist and I worked at SGS as a quality analyst. I was also a college chemistry instructor at De La Salle University while working on my master's degree in chemistry. The transition to SEO started from the technical side of things. I just liked putting together my own computers and started selling them and this eventually became a business.  As a computer sales and repair business it failed, but evolved into a web design and development business. I eventually offered web hosting, domain registrations and other related services. As the market for these services started to become saturated in Metro Manila, many people concentrated on gaining projects offshore. My strategy was to just go to the US and gain clients that way. I moved over in 2004 and started with nothing. I ended up getting a web design/developer job at a company offering SEO also. So working in a company offering SEO was my initial SEO training, then the rest was mainly learning by experiment and testing. I also read blogs, participated in forums, watched videos and listened to podcasts. I had several people who I considered as mentors even if I did not interact with them directly. I would say Aaron Wall was one since SEOBook was a good initial foundation. I listened to many podcasts on WebmasterRadio.fm and the main influencers there were Greg Boser, Todd Freisen, and Jeremy Schoemaker. Today there are a lot more, but if I had to narrow it down to the first few people, these are who got me pumped up and started in SEO.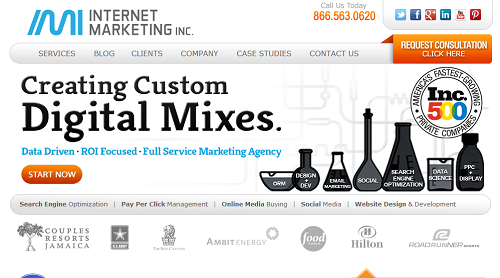 Define SEO in your own words. How does it affect your company's branding process?
SEO in my own words is the marketing strategies and tactics needed to increase online conversions by maximizing traffic from organic search results. Generally when doing SEO you try to increase ranking for keyword phrases especially the non-branded keywords. People searching for your brand actually know you already and often you rank well for it already. The people that do not know you yet are the ones you need to target. The more traffic you can get from these non-branded keywords and increase conversions. With conversions and good customer relations, this increases brand awareness and generates demand, overall it strengthens your brand.
Give me a list of your top 10 must-have SEO skills. Tell me how they can attain success in internet marketing.
1.     Marketing knowledge – There are many SEOs that come from IT backgrounds, programming backgrounds, and SEO is not all about programming. It is not all IT. SEO is more marketing than it is IT. The more marketing knowledge an SEO has, the better SEO will perform.
2.     Writing skills – I personally know several SEO people that started out as writers, but if you did not start as one, don't be discouraged, writing can be learned also. SEO is not just about using keywords and adding it in various places within your content. You need to write for users, please the users, and make them happy. The users determine if your content is good or bad. And if it is good, everything else improves, time on site increases, bounce rate decreases, social shares increase, inbound links increase. Writing is not all about just having perfect spelling and grammar, but also who has the best messaging, the best calls to action, the best emotional triggers, the creative tag lines and many other aspects of writing.
3.     Technical skills – Since many SEOs also come from marketing and writing backgrounds, they sometimes lack the technical skills. There are tons of things you can do incorrectly that can prevent a search engine from reading content on your page or crawling the links on your page. From front end coding with HTML, JavaScript and CSS to backend content using server side languages, as well as server settings and configuration of web servers. Although some may not be able to master all of this, a basic knowledge is required to effectively communicate this to the right people. In the early years, many SEOs were technical people, these days, there are more marketers and writers, but that does not mean the technical people are not important.
4.     Creative – Creative people come up with the ideas that can be used in any of the 3 skills above. Like in marketing, some can make creative marketing campaigns that just compel users to participate, to watch, to be amazed and to pass it around. Creative writers can come up with nice catchy marketing slogans that have some stickiness and strong memory recall. Creative web developers are not hindered by technology roadblocks and they find ways around them but still work.
5.     Analytical – In any aspect of internet marketing, you always have to measure success to prove what you are doing is working, and different people look at this in different ways. For company executives, it all about the money in and money out. If they spend X number of dollars in SEO, how many dollars came back? Proving ROI or showing metrics that strongly correlate to increased revenue and how this is generated by SEO is important. If things are not performing well, the SEO professional should be able to look through all available data sets and determine what is wrong with a campaign.
6.     Flexible – Some people may call this versatile, agile, fluid, whatever. SEO is a constantly changing industry. SEO relies on how search engines work and search engines frequently do updates to their algorithms that can either hurt an existing SEO campaign or sometimes make it perform better. Every time search engines make an update to their algorithm, you may need to change your whole process that you are already used to and start learning a new process. That was very evident in 2011 up to today when the series of Panda and Penguin updates were rolled out.
7.     Trainable/Teachable – Since things always change, any SEO professional should be teachable or trainable. I believe anyone can be taught anything, but the difference is how fast someone learns something new that may even be outside of their comfort zone. The faster someone can learn or invest in the time to learn, the better.
8.     Research Oriented–SEO is dependent on how search engines behave, and the search engines themselves may not tell you exactly how they behave or may only give a partial story behind it. Thus, it is up to the SEO to find the resources, the solutions, the possible issues going through the internet, attending conferences, meetups, reading books, blogs, etc.
9.     Scientific–I don't mean you have to be a science major to be scientific. But at least you can take a scientific approach to analyzing things. SEO involves many factors, and on any site, ranking is affected by these many factors. If too many things are happening simultaneously, and ranking increases or decreases, it may be difficult to pinpoint the main cause of these changes. Learn how to test and run experiments. Learn how to isolate cases of different factors in time. Learn the proper correlation and causation of changes in ranking. Try to avoid just relying on gut feel.
10.   Good Communication Skills – This is needed because in SEO you deal with a number of people for different reasons. Sometimes for research purposes like in forums, meetups and conferences, sometimes for co-promotion partnerships, guest blogging pitches, outsourced vendor relations and many other interactions.
What is the most difficult part (skill or strategy) for you to learn in SEO? Why?
The most difficult for me might not be the most difficult to others, and what may be difficult for others might be easy for me.
For me it was mainly the business side of things because I am not a business major. I started out as a chemist and turned into a web developer, both technical in nature and lacking the business skills. Although I have also learned this over time by experiencing it myself, but just because I was unfamiliar, it was one of the parts that I had to learn more than other things. This can be from pricing, proposal writing, business presentations, service packaging, team management, project management, etc. This was also my drive to learn more business skills so I took up my MBA with emphasis in Information Systems and just recently graduated from the University of Redlands.
What resources and/or books would you recommend for aspiring SEOs? (Give me 5 for beginners and 5 for advanced SEO)
Beginners
Beginners Guides
Books
Podcast
Videos
Conferences:
There are probably more resources than the ones I mentioned. These were the ones I have personally used as my own resources.
How did you develop your personal brand?
To keep it simple it was mainly by interacting with other SEOs, and just unselfishly helping others out. I do this in a variety of ways, from online forums, chat rooms, social groups, to local meet up, groups and conferences.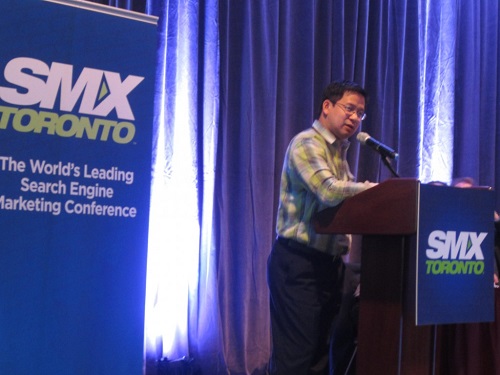 Is it necessary to enroll in an SEO school to improve your skills and gain more knowledge in SEO?
This again is a relative question. Do you need a business degree to really do well in business? Some people can attest to it that it really helped them put their business to new heights. Probably an equal amount of successful businessmen just learn on the street. Some of the riches businessmen in the world didn't finish their college degrees. The same is true with SEO, some people need a school, and some don't.
Aside from content strategy, what other SEO strategies do you think would still be effective in the next 10 or 20 years?
Content marketing was effective since 1999 and even up to today, so I do not think that it is going away in the next 10 to 20 years. But aside from that, are just some minor things. Authorship will turn into something big, there will be more authoritative authors over others, and the more authoritative ones will depend on how good the content is that they are putting out there. Local SEO is another thing but how you improve in that area is also dependent on citations and reviews. Citations and reviews again depend on the content you have and also just by having a good quality product or service. Video is something that many people have not tapped into yet, but that can also be an opportunity for growth to many people out there. But what videos actually perform well? Again, the ones that have good content will perform best.
Where can we find you online?
Google Benj Arriola. You can also try Facebook, LinkedIn and Twitter. I work at Internet Marketing Inc., so, you can call IMI, or you can interact with me in my social channels. All important links are probably on http://about.me/benjarriola
Thanks Venchito for the interview and I wish you the best on your blog.
/End of interview
If you're looking for more local SEO tips, you can subscribe to my feed or follow me on twitter @venchito14.
Whenever you're ready…here are 4 ways we can help you grow your client or business through performance-based link building:
Claim your Free Link Building Strategy Session. If you've achieved initial traction from Google, we can help you scale up to record-breaking search traffic and sales faster, claim your FREE Link Building Strategy Session. We'll brainstorm some ideas to increase your search traffic through ROI-driven backlinks, including practical solutions to add more content within the next 90 days.
If you'd like to learn the exact link building strategies we use for free, go to our blog or visit our resources section, where you can download guides, cheatsheets, and templates we use for our most successful clients.
If you know another marketer who'd enjoy reading this page, share it with them via email, Linkedin, Twitter, or Facebook.