You've heard a couple times that content is king, yet most people still don't quite understand how to execute content strategies with the aim of growing their site's organic traffic.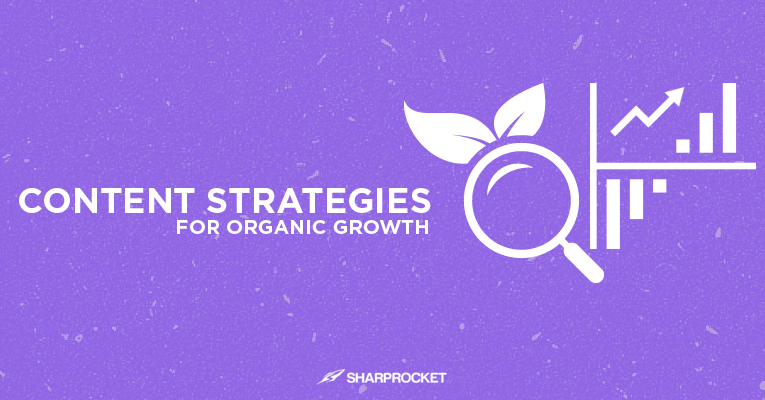 It's not easy to come by with a few techniques you can easily implement that guarantees results, if fits right to your site and to your industry.
Proper execution is a key to growing what you already have.
So before you close this page, here are four techniques that are not just trendy, but very actionable for your site of any type.
LEVERAGE DEFINITION OF TERMS AND ABBREVIATIONS
Your industry has a lot of terms. You can't assume all your readers know about. The number of industry terms depends on industry AND how technical practitioners are in your field. If there are more professionals paving their way to create their own jargons and popularizing these, it would mean more opportunities for this type of content.
Create your own short-form content that defines industry terms.
You may already know if you're a content marketer, but more than looking for exact phrases or terms people in your vertical uses.
Seek for any terms that are used in different contexts for different industries. A good example of these are abbreviations. The abbreviation, MOV, has individual meanings for many contexts: business, physical education, medical, construction, and even games.
definition of mov
mov definition
mov meaning
mov stands for
what does mov stand for
what does mov mean
Go even further than just publishing a page with meta titles: definition of ___ or meaning of ____. Know which other connected words have higher search volumes than the latter two phrases (definition and meaning).
You can discover keywords definition-pages are ranking for by entering the URL of the top pages ranking for the keyphrase you're targeting – "definition of ___".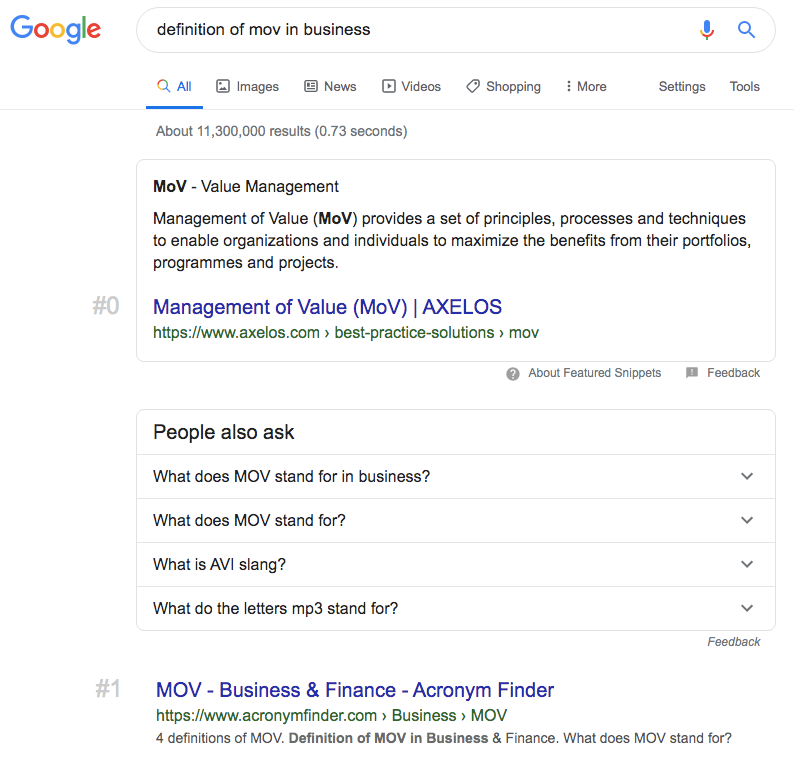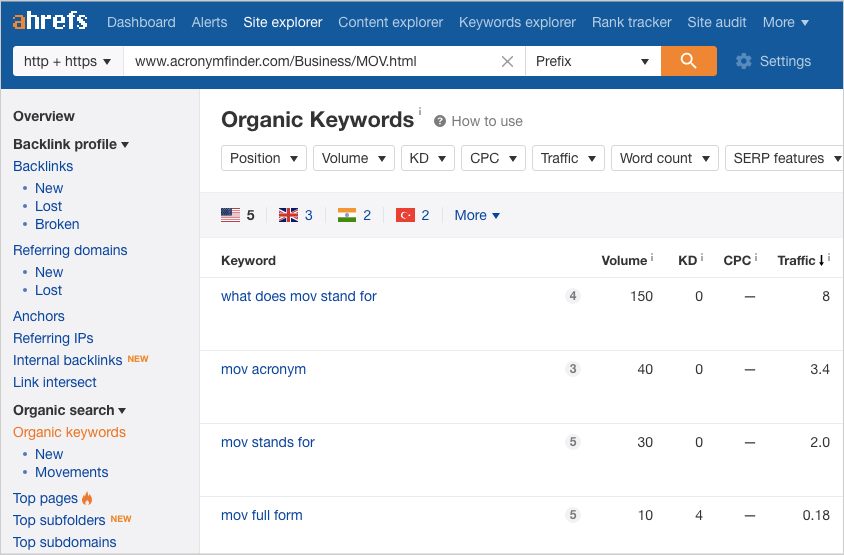 You'll see keyphrases you can incorporate to your page to make it also rank for them. You get more ranking opportunities in doing so.
PILLAR CONTENT STRATEGY
Creating pillar pages based on topic clusters as part of your content marketing campaign is imperative in building the authority of your site given that search engines use relevance and today's authority to determine if the site or page is worth ranking for certain keywords.
A pillar page is the basis on which a topic cluster is built. A pillar page covers all aspects of the topic on a single page, with room for more in-depth reporting in more detailed cluster blog posts that hyperlink back to the pillar page.
In order to create pillar pages, you need first to understand topic clustering.
A few of the benefits of creating pil:
Increases potential to rank for higher volume keywords, even higher value as a single pillar page is populated with smaller clusters that can cast a wider breadth to a certain topic.

Establishes semantic relationships between pages' content and other overacrhing pillar pages (clustered pages).

Benefits the internal linking structure of the site as it leads people through links of pages — making them efficiently go through your brand's buyer journey.

Earn organic links by ranking for terms mostly referenced by publishers.
Get started with this by looking for parent keywords – certain topics that cover the broader part of subject and that comprise different keywords attached to it.

Depending on your industry, dig deeper into certain niche topics your brand only cares about. Don't try to include irrelevant parent topics, but as much as possible, look for the parent topic of your chosen keyword. You can easily do that using Ahrefs.

DISCOVER EMERGING KEYWORDS
Search landscape evolves as more and more people are doing their searches differently based on their needs and their contexts.
New emerging keywords are popping out in every industry that particularly addresses informational and even purchasing needs of the audience.
By taking advantage of emerging keywords (normally as part of your keyword research process for blog's content creation), you will reap a number of benefits including:
Getting initial rankings for low search volume, yet to potential to rise as demands get high

Reaching new ranking opportunities by helping your existing content assets rank for new terms

Increasing click-through-rates for your existing assets by adding related words that matches their new intent.
Acquire contextual links by ranking early for emerging keywords on search results.
How do you find these new keywords?
There are two ways you can utilize for your content marketing campaign.
The first one is by using Ahrefs as a tool to semi-automate discovery of emerging keywords. Its Keyword Explorer has a feature that filters keyword search results based on NEWLY DISCOVERED.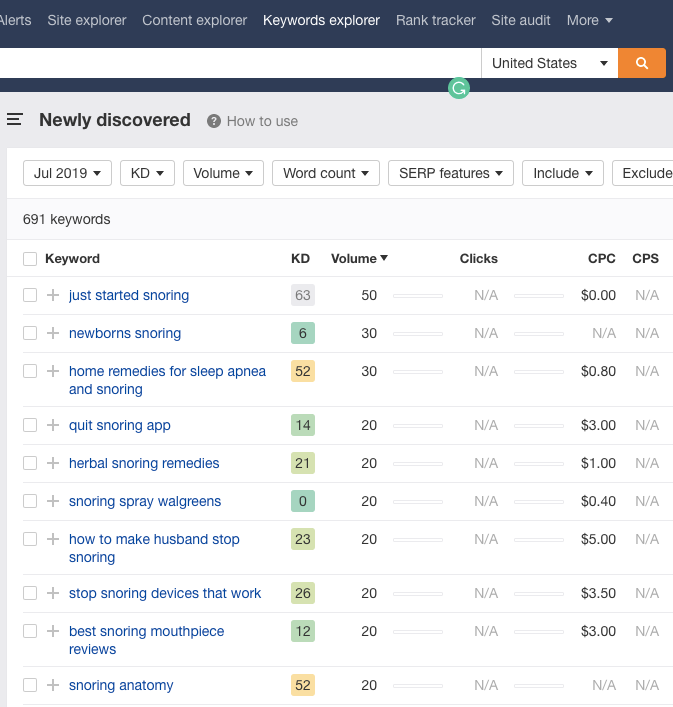 Another method is to use Search Console in order to discover emerging keywords your pages have been visible on search results.
With these new keywords, you can execute useful initiatives, such as:
Improving your content depth by including topics from emerging keywords you may have discovered.

Using emerging keywords as thematically-related anchor texts in your posts linking to other related pages in your site.
DEVELOPING YOUR KEEN EYE FOR ORGANIC GROWTH OPPORTUNITIES
There are many opportunities to develop your content to match to new emerging opportunities in order to increase in organic traffic from channels like search and social.
Audit your existing content assets and research well on your industry landscape. Through observation, planning, and execution, you'll never run out of ideas that can be of useful to accelerate your content strategy.
Whenever you're ready…here are 4 ways we can help you grow your client or business through performance-based link building:
Claim your Free Link Building Strategy Session. If you've achieved initial traction from Google, we can help you scale up to record-breaking search traffic and sales faster, claim your FREE Link Building Strategy Session. We'll brainstorm some ideas to increase your search traffic through ROI-driven backlinks, including practical solutions to add more content within the next 90 days.
If you'd like to learn the exact link building strategies we use for free, go to our blog or visit our resources section, where you can download guides, cheatsheets, and templates we use for our most successful clients.
If you know another marketer who'd enjoy reading this page, share it with them via email, Linkedin, Twitter, or Facebook.