Content production may reach a limit where resources are maxed out. This is when you need to look at your current content inventory and see which content assets can be reformatted, reproduced, or repromoted.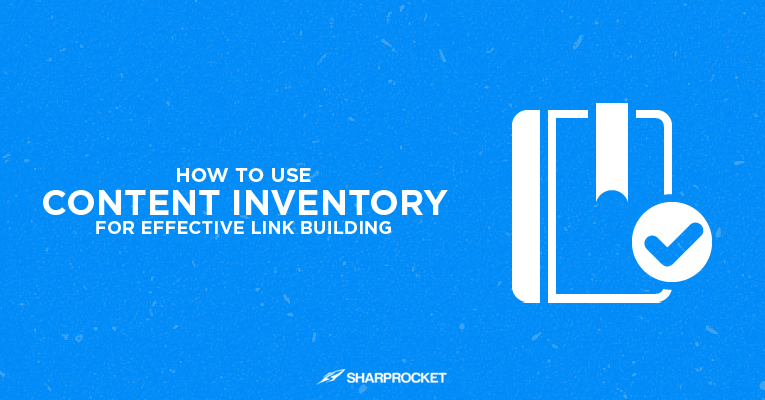 Whatever action you choose, your refreshed content will be of great use to gather more eyeballs in the form of social shares and backlinks.
What is a Content Inventory
Patrick Hathaway of URL Profiler defined content inventory as:
"A content inventory is a complete listing of every page on your website, with associated meta information and metrics, which allows you to make both general and specific evaluations of your website content."
Essentially, content inventory gives you the exact data of which page to consider for repurposing.
You don't want to waste any resources you've exerted before for a given content asset. You take the time to see them again and use for current content marketing and link building campaign.
How to Use Content Inventory for Link Building
Here are some tips to get the most out of your resources when assessing the content inventory for link acquisition.
1. Identify content archives worthy of updates
Look for any pages that are either high-performing in terms of content engagements (links, shares, traffic, etc..) or under-performing — ones that may need some updates to be relevant for current topics.
You can use a variety of tools below to help you generate quick data of your webpages:
And here are some tutorial videos to get you started with those tools.
Once you have a list of pages at hand, take a look and see which are relevant content. 
Generally, those are pages that would need more updating to match current events. For example, in today's Coronavirus situation, which pages would be resonating with your target people?
Are there are any evergreen topics about cleanliness, helping people in need, remote work, positivity, and parenting at home?
2. Dig into pages for BLB promotion
If you're active with producing linkable assets to build your brand authority, you're likely to have several content pieces in your content inventory.
Those linkable assets may include resource guides that have experienced one phase of promotion, either through simple linker outreach or broken link building type of activity.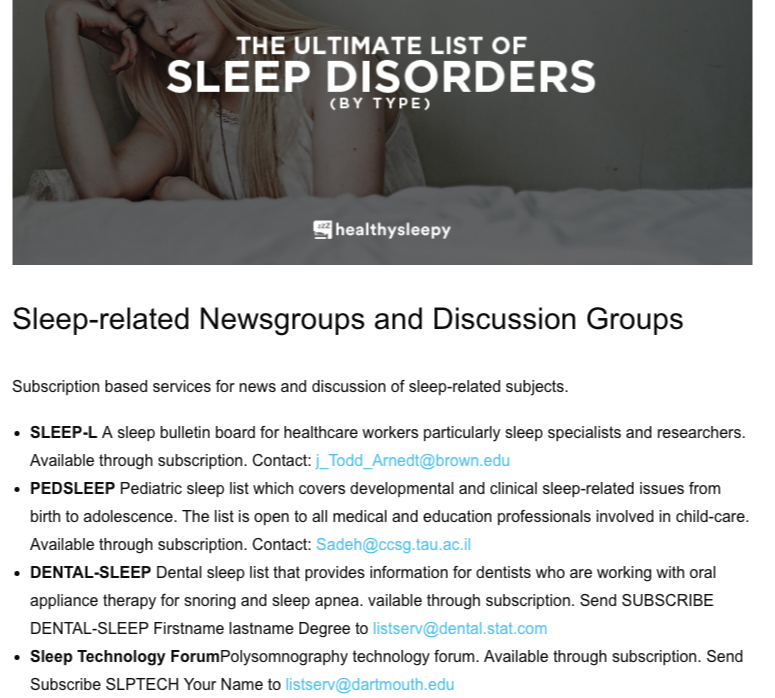 Can you promote a resource guide to new groups of linkers? Remember, there are new industry curators who have not been part of your first round of content promotion.
Start gathering new link prospects for your resource page. Add them to your existing list of linkers.

Then do the necessary steps to do some outreach.
Seek to do have a second round of outreach for your past linkers who didn't respond to your initial pitch—reconnecting after a few months to see if they're able to link to your resource content.
Sidenote: During this Coronavirus crisis, people are likely to respond to resource page requests given most (if not all) are working from home and have more time and means to edit webpages.
Another way to increase your link placements for a broken link building outreach is to think of angles that will resonate with your audience — tapping the current events.
For example, instead of sharing your parents' guide to getting kids to sleep better, why not consider an outreach angle that focuses on more activities like bedtime stories — helping parents to engage with their kids better.
By looking at your past resource guides that have garnered links, you'll be able to strategize ways to repromote them for other rounds of broken link outreach.
3. Generate ideas for future content pieces
Another advantage of taking a content inventory is you're able to spot topics that have resonated with your audience.
This means that your target audience has seen your content relevant to theirs and find it useful to what they are currently doing.
Essentially, you want to look for niche ideas that don't just capture their audience but have a lasting impact in solving their needs. The higher the contribution factor your linkable assets has to them, the more it generates value. Thus, it gives your content piece more chances of earning links. 
Look at your past content pages. You can use Ahrefs to find highly linkable content assets. See from a link builder perspective which piece has generated a good number of organic links.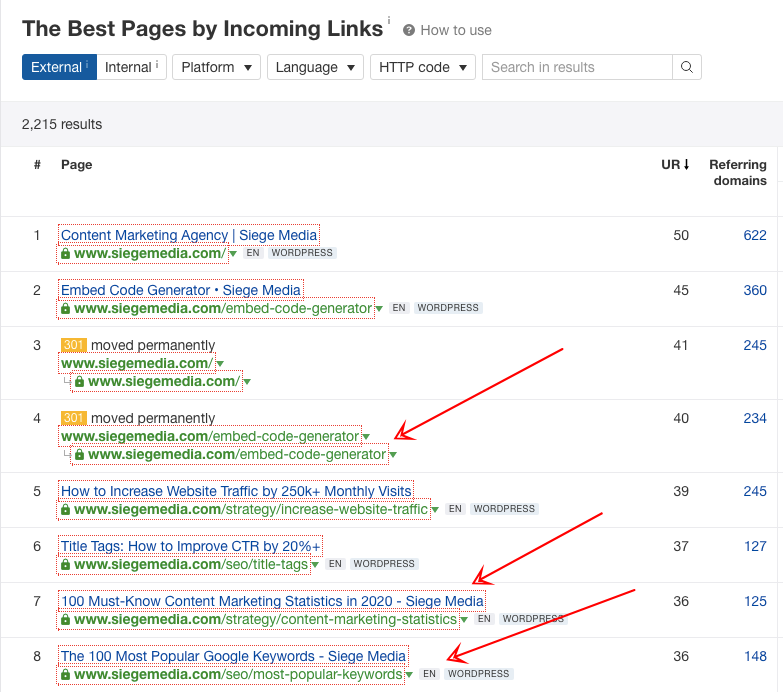 Are there any topics that keep on getting traction from time to time? Is there seasonality with the titles of your assets?
You may even search for those linked to your pages. And analyze how people link to your piece. Did they reference it to support their claims or information? Are those references can be repeated to other groups of linkers?
4. Build internal links from top linking pages
Internal links are as important as inbound links.
Identify pages that can earn links on their own. Start internally link to them from pages that need more link equity to boost their search visibility.
5. Match old content to current search strings
What separates a highly successful outreach campaign from a mediocre one is the ability to match content to search strings of people are using to find what they need.
Instead of searching for potential linkers with common search strings like "parenting tips" to find blogs whom you can reach out to for links. Use "parenting at home"-like key strings to match and serve the needs of people of today's current event where parents are at home.

Further Resources:
Put Old Assets to Good Use
Having a regular audit of your content inventory is essential to build momentum with your content marketing and link building campaigns. Take your resources to good use by repurposing assets and/or repromoting them to targeted audiences.
Whenever you're ready…here are 4 ways we can help you grow your client or business through performance-based link building:
Claim your Free Link Building Strategy Session. If you've achieved initial traction from Google, we can help you scale up to record-breaking search traffic and sales faster, claim your FREE Link Building Strategy Session. We'll brainstorm some ideas to increase your search traffic through ROI-driven backlinks, including practical solutions to add more content within the next 90 days.
If you'd like to learn the exact link building strategies we use for free, go to our blog or visit our resources section, where you can download guides, cheatsheets, and templates we use for our most successful clients.
If you know another marketer who'd enjoy reading this page, share it with them via email, Linkedin, Twitter, or Facebook.