Today, I'm privileged to interview one of the SEO strategists I'd ever known since I started my SEO journey. His in-depth knowledge about content marketing, social media and brand building strategies allows him to build a reputable brand every SEO person wishes to have in their career.
Let's start the interview.
Introduce yourself and give me a background of your work.
I'm Jason Acidre, better known as Kaiserthesage in the SEO and online marketing industry (which is also the name of my SEO blog). I'm the CEO of Xight Interactive, an online marketing agency based in Quezon City, Philippines.
My role at our company requires me to mainly focus on our brand marketing, client acquisition, big picture and strategy development (for our clients' campaigns as well as for our own internal projects).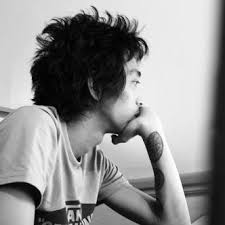 When and how did you start working with Affilorama and Traffic Travis?
I started working as an SEO (by accident) for an Australian SEO agency back in early 2010, but then I got laid off after 2 months of working for them.
Luckily, Simon Slade – managing director of Affilorama, Traffic Travis and Salehoo – hired me instantly (2 days after getting fired) to work as an in-house consultant for their web properties.
How does it feel working with the CEOs of different companies worldwide?
The word "awesome" or "epic" is not enough to describe the feeling. I feel very lucky, and I think that aspect of my work is one of the reasons why I never stop on hustling.
It's like I'm getting paid to learn more from my clients (CEOs, CMOs and marketing executives from different enterprise-level companies).
The experience alone of working with people who have already been where I want to be is gold. I get to pick their brain once in a while, and get to shape so many ideas that I'm sure I wouldn't be able to come up on my own.
How Did Jason Acidre Implemented His Brand Building Strategies?
You're the man in the internet marketing world. (In fact, I admire you a lot in your link building strategy). Can you give me five brand building strategies that are effective to earn links nowadays?
I think I've covered most of those strategies on these 2 blog posts:
Although, personally, I only use a few strategies (that I believe are scalable and can bring maximum results with minimum efforts required), such as:
You mentioned in one of your post that brand building is the new link building strategy. Why is this so and how did you build your brand online?
Links will always be an important signal for search engines (in determining popularity, authority and relevancy), and so as brand signals. But the thing is, search engines are getting smarter almost every day. So they'll definitely be relying on more signals that they can get from the web to gauge sites that really deserve to be served to their users (searchers).
Brand signals encompass all the other important metrics that search algorithms look for when they start calculating for rankings (social, links, co-citations/occurrence, etc…). So if your campaigns are getting all of these, then you have better chances of competing. That's why it's so imperative to work on building a strong online brand presence these days.
As for what I can remember about how I built my brand in the industry, I believe that I only focused on a few things:
I focused on writing blog posts that I know people in the industry can genuinely use (whether they're new or seasoned).
I discovered my unique selling point early on – which is link building – and then I focused on harnessing that.
I've built relationships. I invested on spending time to know and support those that were on the same level as me when I started. Then eventually, the already established influencers in the field got to know me (because of the peers I have in the industry), and fortunately, they liked the stuff I'm sharing on my blog.
Relationship building is vital in any link building strategy. How do you connect with your audience?
I kept on writing stuff that I know people in our space will share and consume. Social media (especially Twitter) has been a really great tool for me in connecting with other publishers in the industry. Of course, this social platform also allowed me to know more people (especially those who have shared my content in the past).
Another trick is to focus on building evergreen content, because they'll get continuously shared on social networks – and that's one way to constantly grow your list of contacts.
What tools do you recommend for link building purposes?
I'm not really big on SEO tools, but here are some that I mostly use for link building:
Excel – for segmenting, tracking and reporting
Google Analytics, which is extremely useful in identifying high-end links, and in understanding what types of links work best (and building processes on how you can scale and replicate them).
Ahrefs – for link research and competitive analysis.
Where do you see yourself as an SEO specialist in the next ten years?
I would definitely be out of the consulting business by that time. We're already working on our own projects (web properties), and I'm planning to focus on them in the next few years.
I'd still share the things I learn in online marketing (through my blog). But I'm definitely more excited to share the things we'll test internally, since we're not really allowed to share our clients' data, so I'm expecting my future posts to be more revealing and transparent.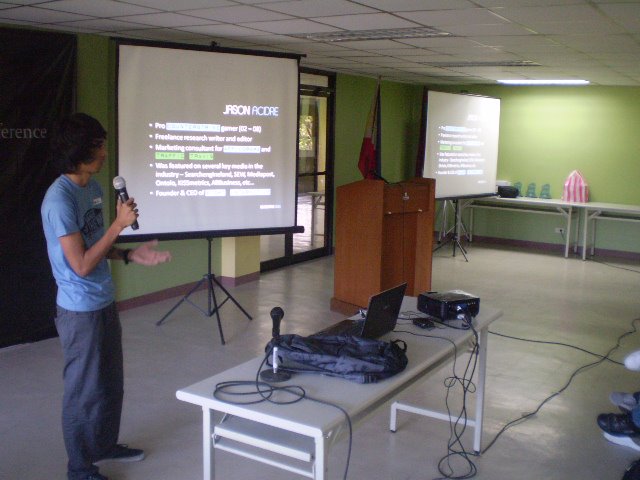 What advice can you give for those who want to start their career in SEO?
If you want to succeed in this industry, you only need one thing. You need to be self-motivated.
Continuously learning is an important factor to survive this ever-evolving industry. I never stop reading and testing. It's also important to test the things you've read/learnt to have a better grasp of what you're really doing.
I'm passionate about SEO, I guess that's why I'm good at it.
Where can we find you both offline and online?
It's easy to find me online, feel free to throw questions here:
Offline:
I'm always at our office (Visayas Ave, Quezon City) from Monday – Friday (I usually come in by 3pm – late night, depends if I have a scheduled meeting).
Friday and Saturday nights, you can almost always see me hanging out at Black King's Bar (West Ave., QC).
End of Interview
Following the above brand building strategies by Jason Acidre could help you land a good spot for your company. People would want to know you since you're giving them value that they can use for their everyday lives.
That's it for today!
 If you're looking for more link building interviews, you can subscribe to my feed or follow me on twitter @venchito14.
Hear about new posts as they happen. Build extraordinary links.