Increasing search engine traffic for any website is one of the main goals of search marketers given that it can help speed up generating more leads/revenue/conversions to a certain brand from any space.
Similar to any marketing process, achieving search marketing goal would need specific strategy and actions to plan ahead of time and to set base metrics that will determine if the campaign reaches the goal or not.
The strategy and actions that I applied to my client's website (which will be my case study for today) are all pretty basic what hat SEO optimization techniques. However, it gave me the following success rates after two weeks:
5,913% increase in search traffic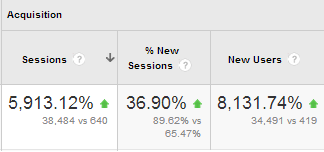 The main concept of my approach in search marketing as a whole (including off site – link building) is providing the best experience for my users. This is what search engines are looking for every website and would basically the core deciding factor of ranking a certain domain on search results.
User experience primarily points out to two things – user's need and the specific action to satisfy it. Learning to quickly identify needs of your users could help you understand your market environment and think of ways on how to attend to those needs.
---
How to Increase Search Engine Traffic through Basic On Site Optimization
Analyze your industry's search environment
My client's website belongs to health niche, particularly in the home remedies industry which is a very competitive space.
To get started with my white hat SEO strategy, I did a competitor analysis on a few authoritative websites to see how they provide the best experience to their users through proper site architecture, content placement and user-based web design.
This gave me an idea that the type of content that people in the home remedies niche would want to read are mostly short list type of blog posts.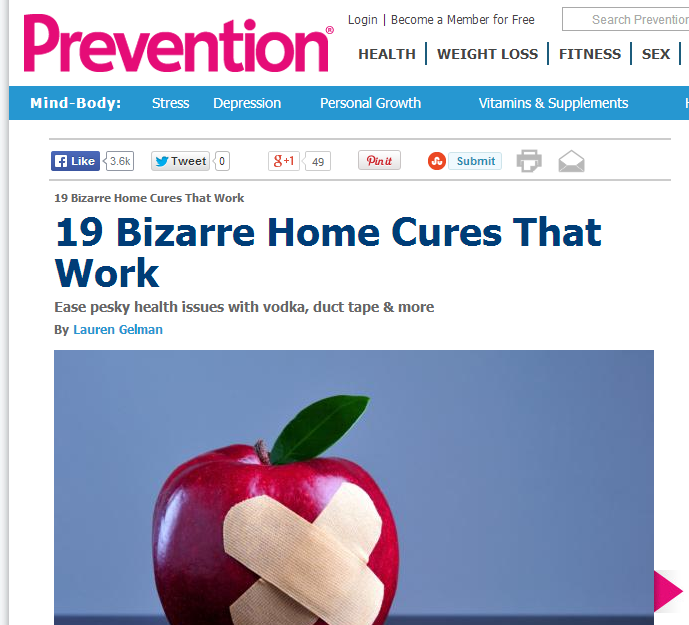 The main reason is obvious. People who're looking for solutions for their health-related problems won't spend time reading a long article on quick and effective ways to get rid of pimples. They want immediate solutions for their problems.
This led me to another idea that those who're searching for quick home remedies would normally use long tail phrases for their searches instead of using main terms as search queries (they want to quick solutions).
The demand for these long tail keywords is extremely high and some of them tend to be low in competition which are good topic ideas to target for content generation.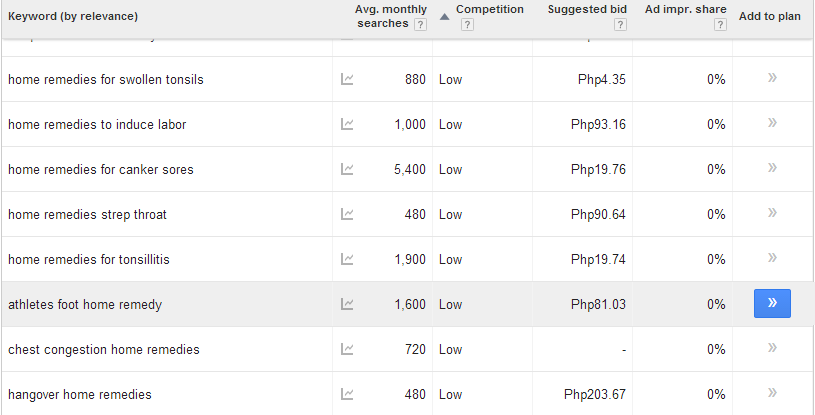 This simple competitor analysis helped me get a better feel of my client's website status in its industry's competition.
Find the searchers' intent to match with your categories
Categories are foundational pages of a domain that allow visitors to walk through each webpage of the site and help them complete their desired actions (as to the main reason why they visit the website).
Optimizing categories based on how the searchers should flow through each page of your website could give your audience satisfaction.
For my client's website, I created a spreadsheet to list down categories that best suit the searchers' behavior.
I only asked myself a question, "how can I help my users find his/her want(s) on my site particularly when he landed on my homepage?"
This led me to a good list of categories that makes each blog post organized in a way that matches to the searchers' behavior.
Gender – Men/Women –
Age – Children/Youth/Adult/Seniors
Many more…
If you landed on the homepage of the site and you don't have any specific home remedies in mind, you could easily check and find categories that fit to your persona (e.g. age, gender, etc..).
This kind of categorization helped my users find the exact blog post that he/she wants to read. This could also give him a reason to come back to the website again given that he was satisfied on his first search visit.
You can also do the same on your website by looking at classifications from a taxonomy that is related to your industry. Taxonomy is the practice and science (study) of classification of things or concepts, including the principles that underlie such classification.
You can use the following Dewey Decimal Classification Systems to identify industry-related categories.
Optimize your content for long tail keywords
Long tail keywords are composed of three or more words that tend to align to specific intents of the user. These phrases are easier to target for rankings particularly on blogs given that they are less competitive than head terms.
Discovering long tail phrases for keyword targeting would basically need some handy tools. You can use any of the following for keyword research:
Google Webmaster Tools
Go to GWT – Search Traffic – Search Queries to find keywords that your visitors are using to find your site's internal pages.
Take a look at this screenshot below.

Optimizing the page with the exact search query: wasp sting home remedy (or other variations, i.e. – home remedies for wasp sting), helped the page rank for its desired long tail keyword as well as for other industry related phrases.
Google Analytics
Though Google has decided to hide the big portion of its keyword data (non-provided keywords), you can still use Google Analytics to find some long tail keywords.
By checking you're the Real Time section of your GA account in a regular basis, you can find gold keywords that you can target for your future post/content.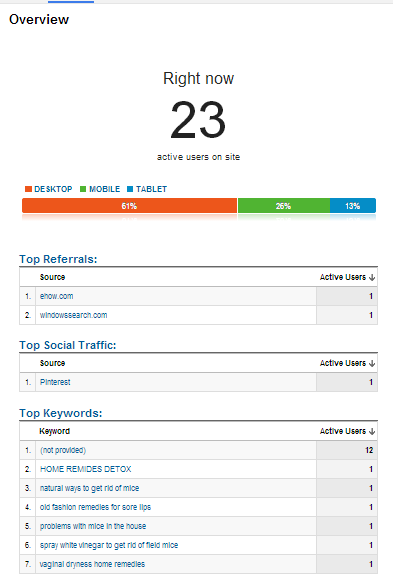 KeywordTool.io
Another tool that you can utilize for keyword research is KeywordTool.io. I already covered this tool in my post about organic link building but just a recap on how to use it, here is a short list.
Grab your head terms and find additional keywords using the tool.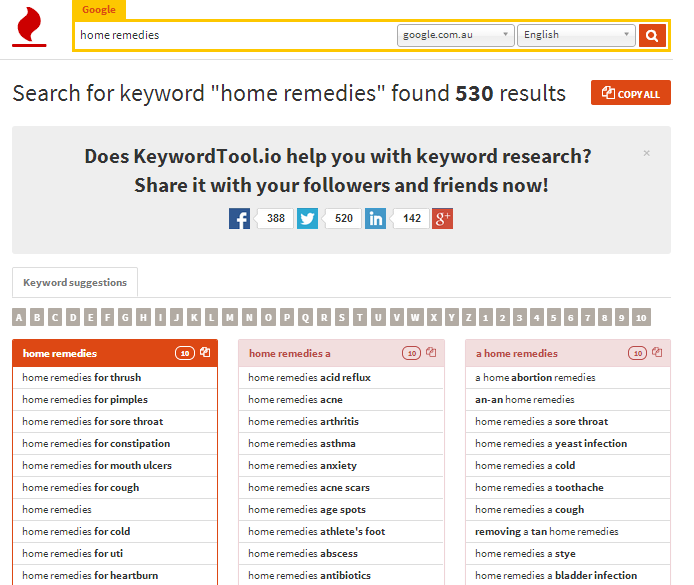 Add when, what, why or how to your head term to find more topic ideas.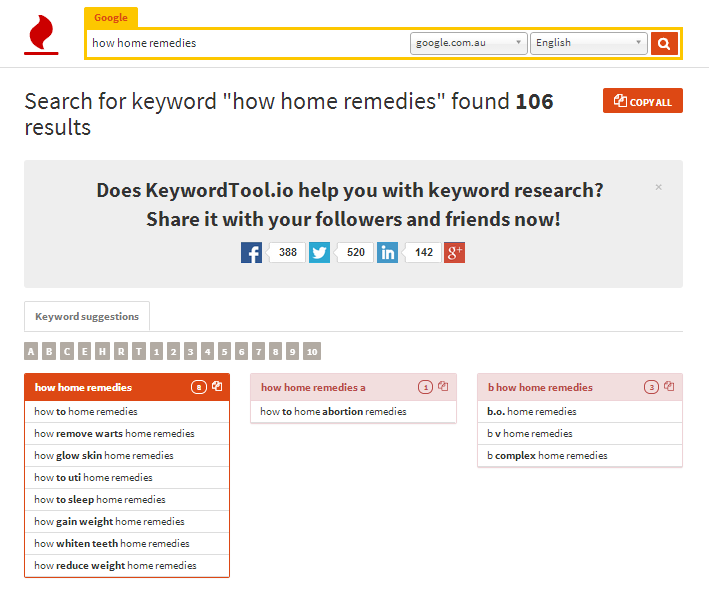 SEMRush
There are tons of ways to generate topic ideas using SEMRush and you can check out this comprehensive guide by Rishi Lakhani for a complete list of methods on how to use the tool.
If you already have a good list of keywords, you can optimize your pages by including the targeted keywords on the title page, meta keywords, header tags and first 50 words of the body copy.
Other optimization techniques:
Link to the most important pages from your site's other relevant pages. Go to GWT – Search Traffic – Internal Links and see if your most important pages (besides homepage) get a lot of internal links from other pages.
Improve your site's loading speed for positive user experience. Use tools like GTMetrix and Pingdom.
Optimize your images by targeting keywords in their alt texts.
Track and fix code errors through W3C Markup Validation
More Resources:
If you liked this post, you can subscribe to this blog or follow me on Twitter and Google+.
Image Source: 1
Whenever you're ready…here are 4 ways we can help you grow your client or business through performance-based link building:
Claim your Free Link Building Strategy Session. If you've achieved initial traction from Google, we can help you scale up to record-breaking search traffic and sales faster, claim your FREE Link Building Strategy Session. We'll brainstorm some ideas to increase your search traffic through ROI-driven backlinks, including practical solutions to add more content within the next 90 days.
If you'd like to learn the exact link building strategies we use for free, go to our blog or visit our resources section, where you can download guides, cheatsheets, and templates we use for our most successful clients.
If you know another marketer who'd enjoy reading this page, share it with them via email, Linkedin, Twitter, or Facebook.