Link building hasn't changed a lot in the past few years. Still, the following concepts are still valuable with how we should view link building as part of our online marketing strategy:
You need to diversify links – either an asset you create or your product
You need to put this asset in front of a relevant audience who have the ability to share it
You need consistency – one new asset every year is unlikely to cut it
Anything that scales is at risk
With that being said, here are a few common yet still very important activities needed to execute in a link building campaign – with the help of SEO Spyglass, an SEO Analysis tool and Link Assistant, a link building tool from the SEO Powersuite package.
Backlink audit
Backlink audit has been an integral part of the regular activities of search marketers, primarily because they want to make sure that backlinks earned/acquired have low penalty risks and shouldn't impact negatively to the website's health.
One of the cool features of SEO Spyglass (a premium product of SEO Powersuite package) is the link risk audit, which makes the said process easier for marketers.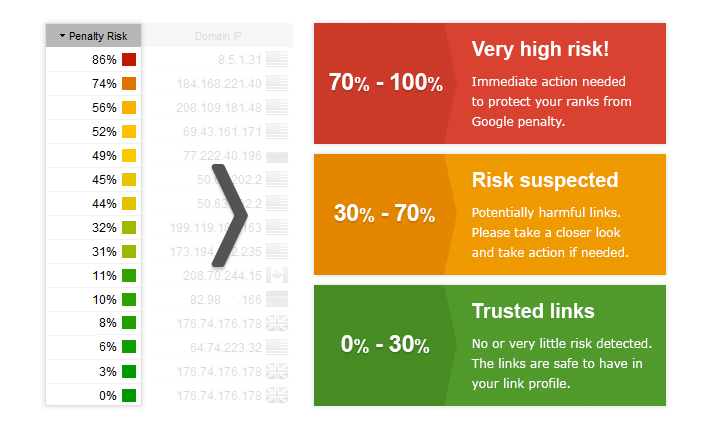 Elements that you have to check when executing a backlink audit process:
Branded keywords VS commercial keywords
Sitewide VS non-sitewide links
Homepage VS deep links
Type of content on page (where links are placed in)
Site relevance
Here are a few things you need to consider in order to have a healthy backlink profile:
Stop scaling link building tactics in order to acquire hundreds of links every month (remember link building is heading towards quality and usage signals specifically on content consumption rather than on the amount of backlinks built each month).
Stay away from link partners that allow paid (link buying) and/or link exchanges (most of the time, they'll have high penalty risks).
Head towards link earning rather than link building alone. Start by publishing content pieces targeted to different segments of linkable audiences, then slowly build a community out of it (build not just link partners but social/brand followers who will be willing to share/link to every new content you published on your blog).
Don't push potential linkers to link to your page/site with specific commercial keywords. Let them choose what keywords they'll use in external linking.
Monitor incoming backlinks using tools like Monitor Backlinks or LinkAssistant, in order to protect your website from negative SEO attack.
Disclaimer: I am not an affiliate of SEO Powersuite (I will not get any commission from your purchase.
Targeted link prospecting
Listing down multiple relevant link opportunities these days don't matter anymore. Becoming more targeted even with a short list of link partners would give better results when done right.
Targeted link prospecting isn't a rocket science, as you can simply use link building tools like Link Assistant in order to grab domains that linked to your competitors but haven't link to your website/page.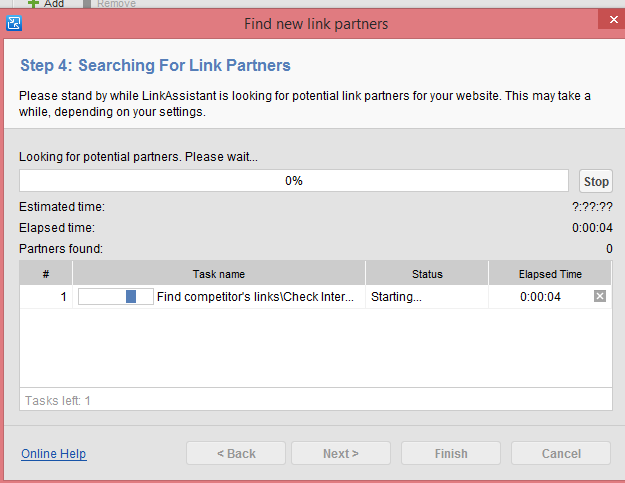 With LinkAssistant's tool, you can easily sort the list of link partners gathered through link research, according to set metrics of your campaign (Domain PR/ Page PR/ Alexa Rank – a few links data available in the tool).
When data for all link prospects are scraped, you can proceed straight to outreach, since Link Assistant would easily give you possible emails that you can contact to for link request purposes (I consider this process as one of the good features of Link Assistant).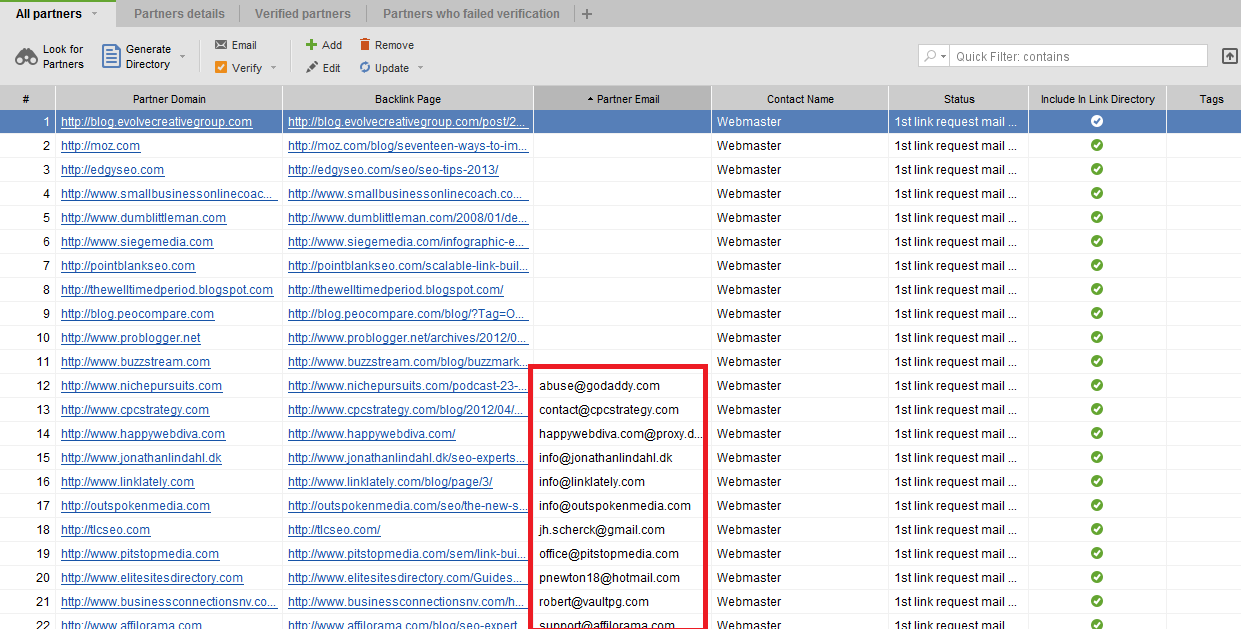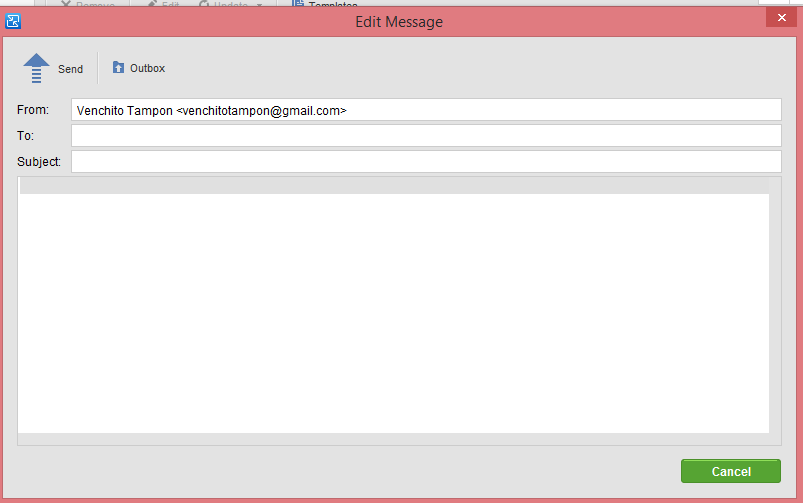 Another link search method that you can use is harvesting all URLs located on a specific webpage.
So if you have a list of resource pages, then pages/URLs located in those links pages are potential link partners that you can add to your spreadsheet.
Link Assistant allows you to do that by simply choosing the "harvest all URLs located on the webpages you specify" option.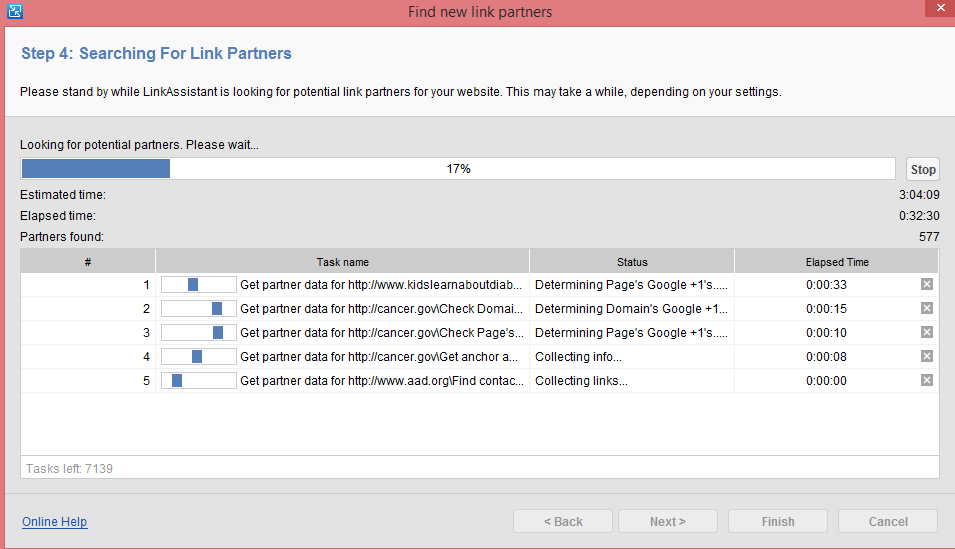 So if you're doing broken link building, then this is a great way to prospect for more link opportunities.
Here are a few more methods to keep your link prospecting activity targeted as possible:
Be more specific with your link phrases, instead of searching for "gardening" inurl:blog in Google, try to use how to build a garden shed inurl:blog inanchor:shed – this will leave you more targeted potential linkers since they may have published a post on gardening shed and might include your resource guide in their content pieces.
Find industry blogs instead of company/corporate domains, given that they are more receptive in email outreach than staff members who are working on a day job.
Use MillionShort to remove the top popular websites in search results (generic top domains that rank in multiple keywords – e.g. Examiner.com).
Get interested industry linkers/publishers from page 4,5 or 6 of search results. Given that they don't usually receive several emails from bloggers/content creators, they're more likely to respond to your outreach email, as compared to websites ranking in the first or second page.
Use related search phrases (at the bottom of the search results) as your link phrases to find more targeted link partners.
Follow external links in target posts and resource lists, and add them to your own link prospecting sheet.
Other Useful Resources:
SEO Powersuite has other two products, Website Auditor and Rank Tracker. While SEO SpyGlass and Link Assistant are heavily used for link building, the other two tools are no less important for well-rounded SEO strategy.
If you are looking for a link building agency to partner with you, then don't hesitate to contact us today. 
Whenever you're ready…here are 4 ways we can help you grow your client or business through performance-based link building:
Claim your Free Link Building Strategy Session. If you've achieved initial traction from Google, we can help you scale up to record-breaking search traffic and sales faster, claim your FREE Link Building Strategy Session. We'll brainstorm some ideas to increase your search traffic through ROI-driven backlinks, including practical solutions to add more content within the next 90 days.
If you'd like to learn the exact link building strategies we use for free, go to our blog or visit our resources section, where you can download guides, cheatsheets, and templates we use for our most successful clients.
If you know another marketer who'd enjoy reading this page, share it with them via email, Linkedin, Twitter, or Facebook.