TRANSCRIPT:
How to use personas to build multiple backlinks to multiple clients
The challenge for SEO agencies today is being able to deliver backlinks consistently to their clients, and that's what we want to address and solve today.
How can you take one persona of a writer and use it as a way to approach industry publishers so you can easily guarantee placements on these websites and link directly to your clients. 
If you find this high-end strategy interesting to you as an SEO agency founder or marketer, stay tuned. Let's begin. 
This strategy is applicable if you have clients who are not competing in their offers, whether that's products or services, but they are in the same industry.
The main idea of this strategy is to use one persona who would be your main content contributor.
For other agencies, they want to use a fake one. But I doubt that would be a sustainable long-term strategy.
How To Use Personas To Build Multiple Backlinks To Multiple Clients
So what I want you to do is to follow these simple steps to implement this high-end SEO content strategy. 
Step 1: Find a technical writer or persona
And when I say persona, it means not a fake one, but rather an authentic writer who has the experience and expertise to write technical topics for a specific vertical or market.
You could hire this person on freelancing platforms like Upwork or someone who's really keen on writing technical topics.
Another way is to have someone in your SEO or digital team who has the technical experience to write those external content assets. 
Who would be that person?
Let's say you have a web designer in your digital agency, and you have 3 or 4 clients in the tech industry.
In very specific topics like programming and web design, your team member could create content with finesse for topics he is capable of writing. 
Have that team member as your main persona to reach out to multiple publications and contribute articles for these content sites.
Step 2: Build up the credibility of your author
Your persona won't approach any websites without building its profile first. This is very important because this will dictate the success of your outreach campaigns.
During this time when you need to create a complete profile on Linkedin and Twitter profiles. This would take some time, and that's the reason why having someone in your team who has built a presence online has a huge advantage.
Even the ones you'll be hiring as your persona author must have an established online profile. That is what you'll be paying them, not just the content itself. 
And when building up the content portfolio of your persona author, what you want to do is to start writing high-quality articles on your brand properties. If it is your team member, you can set up a blog for him or her to get started with publishing high-quality articles. 
Your persona author could also start writing for Medium.com or niche writing blog sites like Hacker Noon for the technology sector.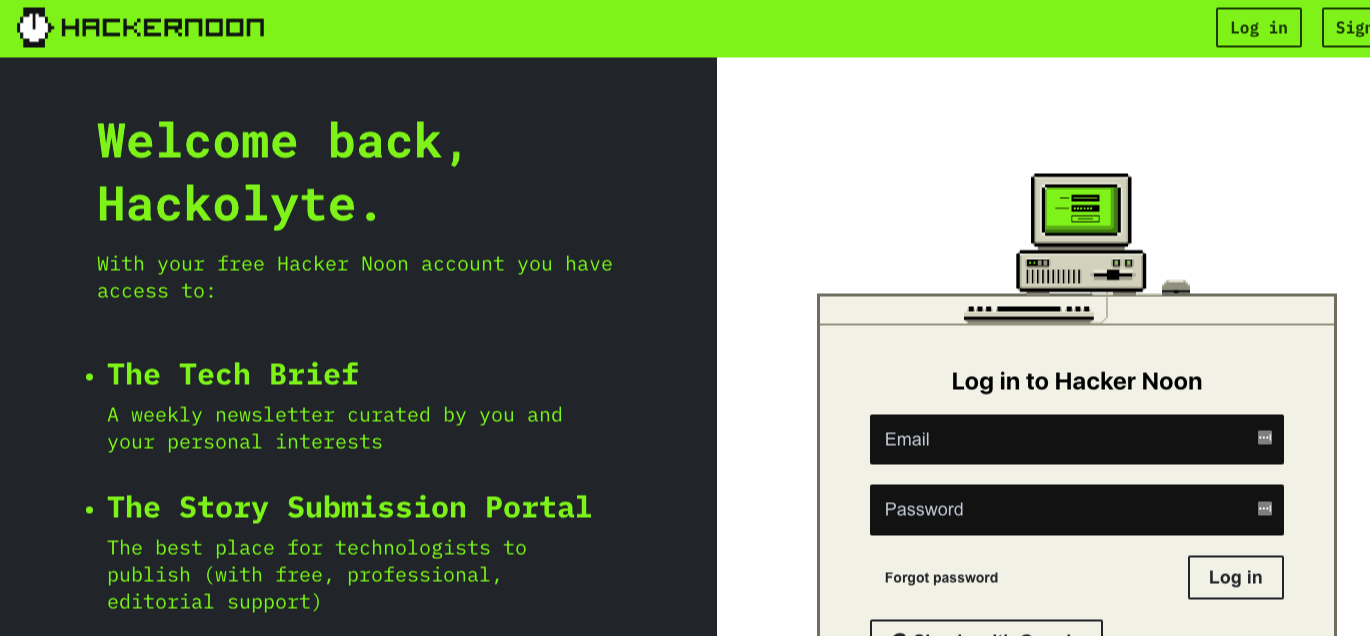 The author can also sign up for specific forums or groups like Github in building up a name for himself. 
It's very important for you to set up the author's credibility because this is your asset. The stronger the portfolio is, the huge returns you can make building real editorial links from different niche publications, for your clients in the same vertical.
After setting up the initial portfolio of the person author, the next step is to:
Step 3: Manually pitch sector publications 
You can't send the same email you used to one publication, for pitching other publications. Generic email templates for this high-end strategy won't work. 
You want to start customizing your email based on what you offer – the topics of your content. You have to know who you are writing for. Every niche publication has its own contributor guidelines, as well as certain topics they only need for their blog.
Research is the key here. You won't just be sending an email with the hopes of getting natural placement quickly. You can use LinkedIn Sales Navigator to find common interests and things about your target editors that will help build rapport in conversations when you pitch. 
And when you're sending emails to editors of these niche publications, you have to pitch hyper-specific topics, whether it's a new update in the industry, very actionable in form as you give tips. Be aware of what are considered highly useful topics in your space, so you can generate content ideas that will suit your target publications.
There are a lot of advantages of using this high-end strategy for SEO agencies, like you own or work for, to be able to build consistent backlinks from relevant high-quality publications.
When starting this strategy, you'll find yourself investing a lot of money in finding, setting up, and building up the author portfolio. It takes hard work at the start, but you as go along, you'll realize this is scalable in nature. Because you won't just be gaining visibility through links for one client, but for multiple clients with adjacent topics. 
It's an asset that you build with high returns. 
So there you go, you discovered 5 quick and easy tips to increase conversions in your outreach campaign. 
Before you go, I have a special gift for you.  if you're looking for ways to build backlinks to your online store or you're stuck as to what link building strategy to use for your website, simply go to the description of this podcast episode. 
Go to either of the two resources I shared there. One resource is a blueprint that I and my team have used to scale ink building for clients and another resource for link building opportunities in the eCommerce space.  Go and grab those resources so that you won't have to worry about how to do link building for your website. 
For more link building and content marketing tips, be sure to subscribe to this podcast to get notified of the latest episodes. Just click the "Follow" button. See you in our next episode.
How our LINK BUILDING AGENCY builds 250 links/mo consistently using Predictable Link Building Methodology™…
Using a SIMPLE and PROVEN system

Using a SCALABLE strategy
No private blog networks
No creepy outreach emails
SHOW ME THE FULL LINK BUILDING STRATEGY