What is Google Alerts?
Google Alerts is a content change detection and notification service, offered by the search engine company Google. The service sends emails to the user when it finds new results—such as web pages, newspaper articles, blogs, or scientific research—that match the user's search term. Source: Wikipedia
Maximizing tools that can monitor your brand, websites, and people within your industry is essential to growing your business.
Why is this necessary?
You get to benefit from monitoring mentions of your brand and other industry websites/people in ways such as:
Understanding how your brand, your product/service, even the staff working for you are being perceived by netizens (this includes checking if there are negative reviews/mentions you need to be aware of).

Discovering opportunities to network with bloggers, publishers, and non-competing organizations who can help partner for producing well-crafted content in your space.

Engaging in niche-specific online communities where you can deliver so much value with your expertise by answering tough questions.

Find out upcoming content creators in your vertical who can be part of your publishing team.
There are a lot more opportunities you'll be missing out on if you don't monitor web mentions.
There are several tools out there that will assist you in this web monitoring. In this post, we'll only cover one free web monitoring tool – Google Alerts.
How to Set Up Google Alerts
Here are four steps to setting up your own Google alerts.
Go to

google.com/alerts

in your browser.

Enter a search term that you want to track.

Click Show Options to narrow the alert to a particular source, language, region, frequency of alerts, types of results, and which email alerts will be delivered to.

Select Create alert.
That's how easy it is. You don't have to be a rocket scientist to apply those four steps.
The next question is, where can you apply monitoring web mentions?
How to Use Google Alerts For Business
Seven ways aren't that all to maximize Google Alerts. We couldn't cover ALL methodologies, but these 7 approaches are enough to get you started with monitoring important mentions, websites, and other web elements.
1. Monitoring your brand
By monitoring who mentions your brand, you could possibly find all sorts of things you can maximize for further link acquisition and other content promotion initiatives. Here are examples of what you can find out:
Publication websites from your industry and from other niches you could possibly tap for guest blogging.

Up and coming bloggers whom you can connect with for promotion of your content and/or of your offerings.

Academic organizations that have quoted content of your brand (which can help you generate unique opportunities or strategies to tap this kind of market).
What are the things you should keep monitoring regularly about your brand?
A. Brand Name or Website Name
First, you start by monitoring websites that mention your company but are not linking to you. You get these mentions primarily because you have your offerings (products/services) reviewed, cited, or one of your staff members has been interviewed for a publication feature.
Set up a Google alert to find mentions of your company name. Enter your company name as the term you want to track. You can also add variations of misspellings that you think people can make when mentioning your company name.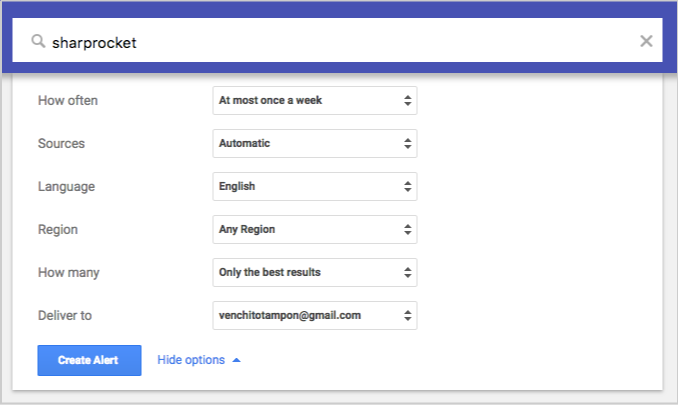 For example, in my former link building blog, Digital Philippines, I often see unlinked mentions of a misspelled brand name – Digital Philipines (missing one letter P).
To look for potential misspelled words or phrases, you may use this Keyword Typo Generator to get a list of likely human misspellings of your brand name.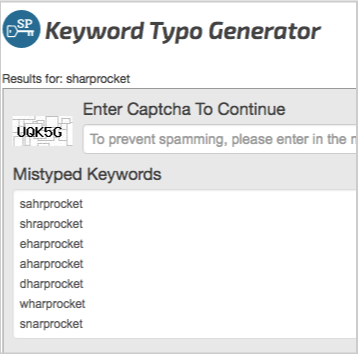 B. Website Name
You would notice that I separate brand name from the website name, as there may be subtleties here.
For example, I"m From The Future is the brand name of a company while its website is FTF.agency (not the website that most would create, e.g. imfromthefuture.com).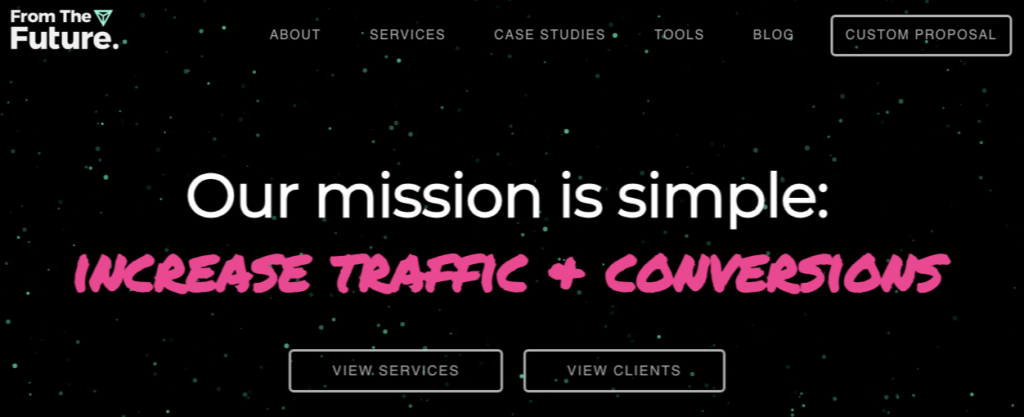 Set up a Google alert for the website name.

You may also add misspellings of the website and variations of TLDs – in case you don't have a .com website. There are cases when people are linked to a .com version of your site (e.g. digitalphilippines.com or ftf.com) instead of the right versions (e.g. digitalphilippines.net or ftf.agency).
C. Team Members
You'll be surprised that not only people would mention your brand name or website name, but also names of people who are working with or for you.

Here are some guiding questions to let you identify who are these people:
Who are your brand ambassadors? These are people who are paid to represent your brand.

Who are your staff writers, marketers, or publishers contributing content outside your website?

Who is the face of your brand online? You may not have a brand ambassador from other entities, but have someone who frequently asked for media interviews or press exposures.

Who do you send out for conferences to speak or organize events?
Identify these people and list down their names. It's very important to know them first so it would be easy for you set up Google alerts for each one of them.
You'll be wondering now what kind of mentions that those brand personas would receive.
These are just handful types of mentions your staff members could possibly get:
Dedicated pages of industry conferences and events where one of your staff members highly participated in – these include speakership, sponsorship or community works.

Crowdsourced content like group-sized interviews (listicle type of interviews) where your CEO, a marketer, or a writer of your team has been asked to answer one specific question.

Your CEO or top executive's popular quotes or statements, which were highlighted in an online magazine or column.

A praise statement for a well-deserved award or recognition in the industry that typically mentions the President of your company.
Once you have the list, you can set up individual Google Alerts for each of them.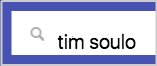 D. Company products
If you have several products, it wouldn't make sense to create individual Google alerts.
First, there will just be clutter in your alerts, as you will probably get alerts for mentions of products that are not yours.
Second, if you have thousands of products, not all of them are getting mentioned on the web – we'll get into this a little bit later.
Here are some recommendations if you want to set up alerts for company products.
Start with products that are attached to your company or brand. There are products where your company has created in the first place. One example is USANA (I'm not affiliated with them), but they have products where their brand is attached to it (e.g. USANA Essentials).

Go over your popular products or highly sellable products. Chances are, if they are popular, they'll get some mentions one way or the other on the web. List down your popular products or those ones that get positive reviews.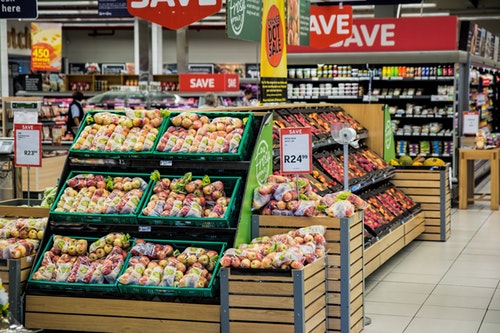 Setup another alert for each of your company products – both for products attached to your brand (so you can be very specific with alerts) and highly sellable products.
One good note to consider is when you're a retailer of products. If you have an eCommerce site and you're reselling products of other companies, this kind of alert monitoring may not be a recommended option for you.
Even if you find all mentions of a popular product, when you reach out to people and ask for links of unlinked mentions, you won't get any, since you're not the manufacturer of the product.
2. Monitoring Your Competitors
There are more reasons to track your competitors than just knowing their popularity level and how good their products are as far as positive reviews and customer engagement are concerned.
Here's why you should monitor competitors for online mentions.
Direct link opportunities

Potential publication websites for interviews

New distribution websites for content
Let's tackle each of this one by one.
Direct link opportunities
By monitoring your competitors, you'll find a website with a dedicated listing page that linked out to two or three of your competitors.
If the page is in context with you and is currently being updated, it's an opportunity for you to reach out and ask for a link.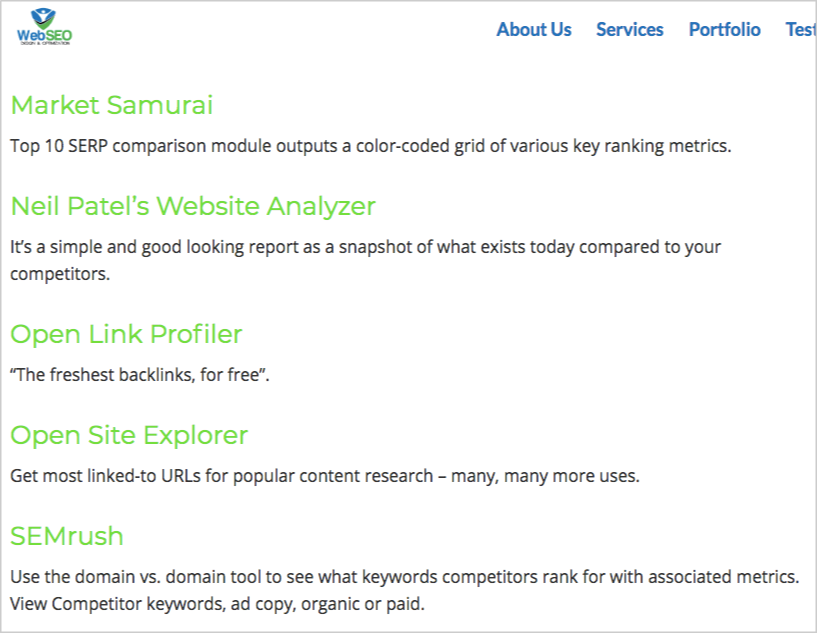 You'll find all sorts of mentions that are linked to your competitors, but not you. If you could figure out why they get mentioned by checking and understanding page titles, section titles, and descriptions before link placements, you'll get a felt sense if you have a chance of getting a link as well.
Potential publication websites for interviews
Your competitors may be getting media exposure through interviews – both group, brand or brand persona. By tracking which publications have mentioned them, you may have a list of websites to collect and qualify based on the probability of getting featured.
New distribution websites for content
What monitoring your competitors allows you is that you'll find new content distribution websites that are sometimes unique to your vertical. You would often find out that there are websites not included in the list of "top [industry] forums"  or "top [industry] submit content" articles.
By setting up alerts, you will discover new distribution websites that are very unique to your industry.
Setting Alerts for Competitors
For competitors, here are some search terms you can track regularly. Customize these alerts on the basis of your competitors' brands:
"YourCompetitorsBrandName"
"YourCompetitorsWebsiteName"
"YourCompetitorsProductName"
"YourCompetitorsBrandAmbassador"

Recommended Tip in Finding New Competitors
In web monitoring, you don't just stick looking for who mentioned your current competitors or competitors you would consider relevant to your business.
But it's also critically important to seek out new competitors in your field.
There are three reasons why I think it's good to discover new competitors in your space:
You will see their current strategies that allowed massive results in a short period of time (rare as it should be, but it is possible to grow a brand quickly).

You will notice what these new competitors are trying to do to differentiate from you and from the competition (are they focusing on unique opportunities you may have missed?)

You will seek out news publication and content distributions websites that are receptive to new or startup brands or websites.
If you wish to find new competitors, you can set up Google alerts to discover them.
"YOURPRODUCTNAME VS"
"COMPETITORPRODUCT VS"

What this particular Google alert does is that it gives you mentions that compare your product or your competitors' product over a new competitor. Though the newfound competitor may not be as new as you think, if it's not on your list (or you haven't checked it out), you can take a look and see if they're a relevant competitor.
3. Monitoring Coined Terms
Whether you're a solo writer or part of an editorial team, you have may have coined some terms in your industry that have been frequently used by other publishers or content creators.
If you can find who uses the coined term but haven't linked to the original blog post on the topic, then that may be a good opportunity to earn more links in the process if you do some outreach.
For example, Brian Dean of Backlinko coined the term, "Skyscraper Technique" . Since he has published and popularized that SEO strategy, a lot of SEO and internet marketing bloggers have started applying it on their own SEO campaigns and have shared results in a form of case studies.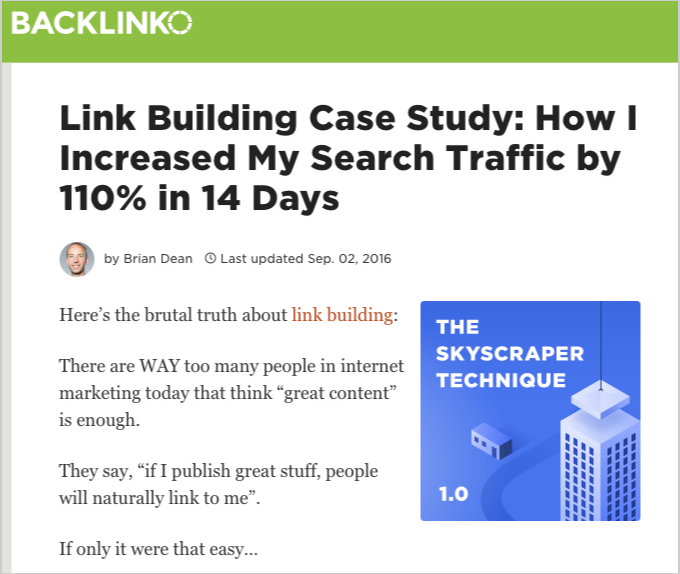 By setting up a Google alert, you'll be able to receive notification alerts of blogs that mentioned or used the exact term on their blog content. You could enter any of these variations of terms to get the most of the alerts.

Below are some examples only.
skyscraper technique

skyscraper strategy

brian dean skyscraper

skyscraper backlink
Of course, you'll be thinking how this would be possible for your industry or for the industries of your clients if they have coined one term or at most, just planning to do so.
Here are some things you need to consider if a coined term is worth monitoring.
Does your coined term affect other people's performance both professionally or business?
Your coined term should literally get people to take action, assuming it provides a unique value that when practiced or applied to business and life can make a significant difference.
The reason is that if the coined term affects results, it would later be referenced on blog posts and case studies of publishers in your space.
Can your coined term be categorized under a specific section in your industry?
If a coined term has been placed under a category of a blog or publishing website, it increases its visibility of getting found by people who may refer to it in their works.
Every time you have coined a term and people are starting to use them, do not neglect setting up a Google alert, even if the coined term is not yet too popular.
By waiting for months or years to get traction, you'll have missed out on early mentions of your coined term, which were supposed to be converted into initial links by then.
4. Monitoring New Guest Publications of Publishers
One of the best practices in executing a guest blogging campaign is finding where's the next blogs or websites top industry guest publishers publish their content.
Monitoring new guest publications of writers is like semi-automating the process of finding new blogs to submit content to. Not only does it speed up blog prospecting, but also actually helps filter those blogs that really accept guest contributions (from those who don't) and blogs that are of high quality and with probably good engagement (from those blogs that are not).
Before setting up a Google alert for that purpose, it's important to first have a list of top guest bloggers in your space. One important note is not to restrict yourself to bloggers, but also look for industry practitioners who are publishing their works online.

Once you find them, you can create different Google alerts that track a variety of mentions. Here are examples of these varied terms:
"BLOGGERNAME" guest post

"This is a guest post from BLOGGERNAME"

"guest post from BLOGGERNAME"

BLOGGERNAME "new post"

"guest author" BLOGGERNAME

"guest contributor" BLOGGERNAME
5. Monitoring Niche Questions
One way to build up your branding is to answer as many niche-specific questions as possibly can – but where your expertise really lies.
The first in many effective methods of finding industry questions is to subscribe to industry forum newsletters, subscriptions or alerts where you'll receive daily or regular filtered questions.
What I've found with the aforementioned approach is the vulnerability of distributing content on only one platform or website. Vulnerable given if the niche forum or Q&A website has been turned down, your distributed content in the form of answers may be wasted.
As an alternative, you can set up Google alerts for forums or Q&A sites.
What you would like to monitor are the following:
Niche-specific questions in the top forum and Q&A websites (e.g. Quora)

Newly added categories and sub-categories in the top forum and Q&A websites (e.g. SEO tools section in Quora)

New industry and general forums and Q&A sites
Let's go over each of the above opportunities.
Niche-specific questions in the top forum and Q&A websites
Apparently, the top-most opportunity you'll get by setting a specific alert for this is you'll find the exact industry questions you can answer.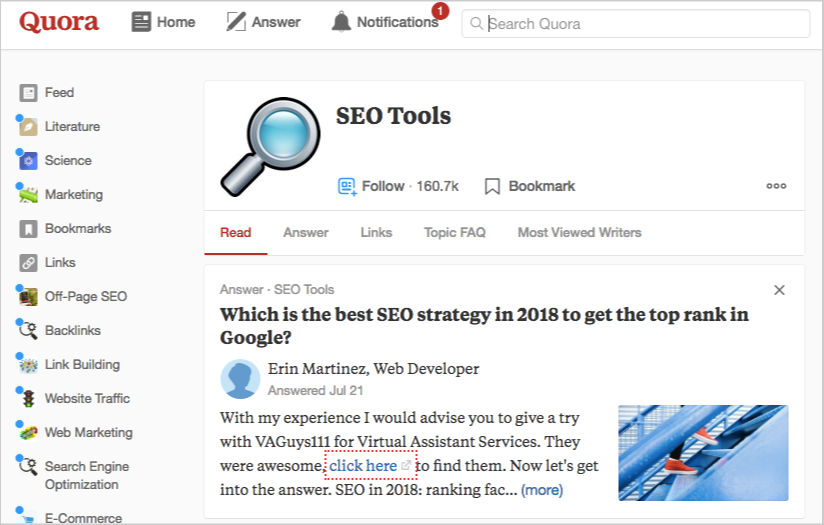 If you have regulated your alerts to real-time updates, you can set the alert to real-time. The earlier Google gives the notification, the earlier you can answer the question.
Be prompt in answering questions as they tend to stay a little longer and often have the benefit of receiving more views and engagements from both people who are looking for answers and people who intend to answer those questions too.
Newly added categories and sub-categories in the top forum and Q&A websites
I often see this happening in top Q&A websites given the similarity and demand of answers from community users, and it would be more helpful for users to create a separate specific section on the topic.
By being the first one to dominate a targeted question market, you'll be able to capture more audience from the answers you provide.
New industry and general forums and Q&A sites
New different forums arise from the need to engage with very targeted audiences.
You'll not be able to find these new forum websites by just searching, as they may not be listed yet in top niche forums articles.

However, you may discover them by monitoring on Google Alerts. Start by tracking these search terms:
YourNiche "forum"
"Quora" "topic"
"LongTailQuestion" "forum"
6. Discovering New Freelance Writers
The demand for freelance writers has grown over the years, whether its purpose is to create a series of articles for a company blog or write content fairly distributed on other relevant websites.
However, the problem I often see is finding freelance writers who are highly skilled and have a good track record.
More than that, if you can look for freelance writers who have connections with other publishers in the field, it would be a big plus for your link building campaign. You need not worry about an additional list of prospect blogs and you'll be able to spend more time in other phases of the link building campaign (i.e. making customized strategies).
To discover new freelance writers in your field, you can utilize Google Alerts.
It is best if you have specific job board sites in mind (e.g. jobs.problogger.net), where you can create a custom Google alert for them and be able to get a supply of alerts for technical writers.

Here are some phrases you can use as tracking phrases in Google Alerts:
"Jobs.problogger.net" + "Travel"

"Buffer" Design

"SEO Tools" Freelance Programmer

"Looking for a freelance" Pixar
7. Generating Content Ideas
Google alerts aren't only useful for monitoring mentions of your website and of your competitors, it's also a great tool for generating topics for your content.
There are many content marketing tools out there that can help you with discovering new industry topics. Buzzsumo and Ahrefs' Content Explorer are some of these examples for scaling content ideation.
As far as the receiving method is concerned – receiving email notifications on what's popular out there in terms industry data, and newest reports – you can use Google Alerts.
To set this up well, I would start by using the filetype advanced search operator along with the topic of choice.
This is the exact search term you'll track using Google Alerts.

Once you have created the alert, you'll be receiving email notifications of new pdf published. Examples of these are:
Fact sheets of top industry organizations

Data survey and reports for relevant and timely topics

Evergreen academic resources
These niche resources can help you craft better content with supported data and powerful insights from authoritative entities in your space.
How to Manage Google Alerts
It's one thing to set up Google Alerts. It's a different thing to manage them.
Of course, you'll receive thousands of email alerts, and that's where the problem lies.
You have to be able to manage Google Alerts in its most simplistic way.
One tool that I think can effectively help you manage alerts is Google Inbox.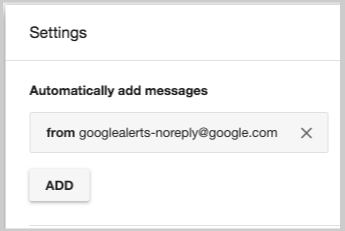 When you sign in, you'll see a section called, "Bundled in the Inbox". This is where all your inbox filters will be placed.
Start by creating an inbox bundle. Insert the email [email protected] – this email is the exact automated email from Google Alerts.
You can also filter alerts based on the campaign type or purpose. For example, for alerts that give you new blogs to target for content distribution, you can create an inbox bundle for Guest Blogging. To track unlinked mentions, you can make another folder for Link Reclamation. 
By doing so, you refine the process of managing Google alerts and let you focus on the current campaign type. One by one, you deal with each email alert.
Maximize What's Free
It's easy to be overwhelmed with new premium content marketing and mention tracking tools. But if you can get your hands on free tools like Google Alerts and get the most out of it, you'll never know how much it can help you semi-automate some of your link building and content-promotion practices.
If you have additional tips in using Google Alerts more effectively, let me know in the comments.
How our LINK BUILDING AGENCY builds 250 links/mo consistently using Predictable Link Building Methodology™…
Using a SIMPLE and PROVEN system

Using a SCALABLE strategy
No private blog networks
No creepy outreach emails
SHOW ME THE FULL LINK BUILDING STRATEGY