If you are working on a SaaS (Software as a Service) website, then there are certain pages you want to target for links.
Either the page hits your bottom of the funnel (generate direct sales or leads), or it's part of your top of the funnel pages — to gain the interests and attention of your target audience without directly selling to them right away.
One type of page of SaaS sites that SEOs and link builders are having difficulty getting attention in terms of links are "template pages".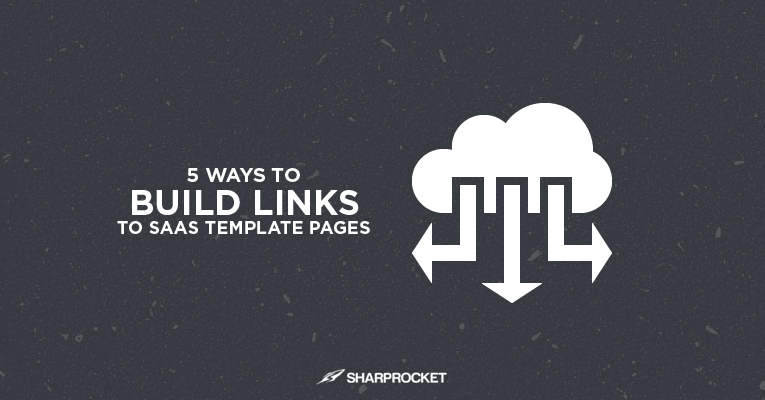 Insights On SaaS Template Pages
With template pages, it can be as helpful for your target audience — as it teaches people how this little tool solves a particular need (e.g. invoice templates for small business owners).
Your SaaS template page can also directly tied to your products, giving people a step by step guide on how to use the template along with the software your brand offers.
The second type of template is the most challenging. You often SaaS template pages attached to products – which makes it salesy.
If you've been building links for a while, you know sales pages don't get many links, as linkers find it uninformative for their target audiences.
In this post, we'll cover 5 ways to get backlinks to template pages of SaaS websites.
1. Learn from template-specific sites
It's no wonder to find it difficult building links to SaaS template pages.
But one of the key methods to discover if there are link opportunities for that specific type of page is to go look for template niche websites.
These are websites with template only content.
Take a look at this example: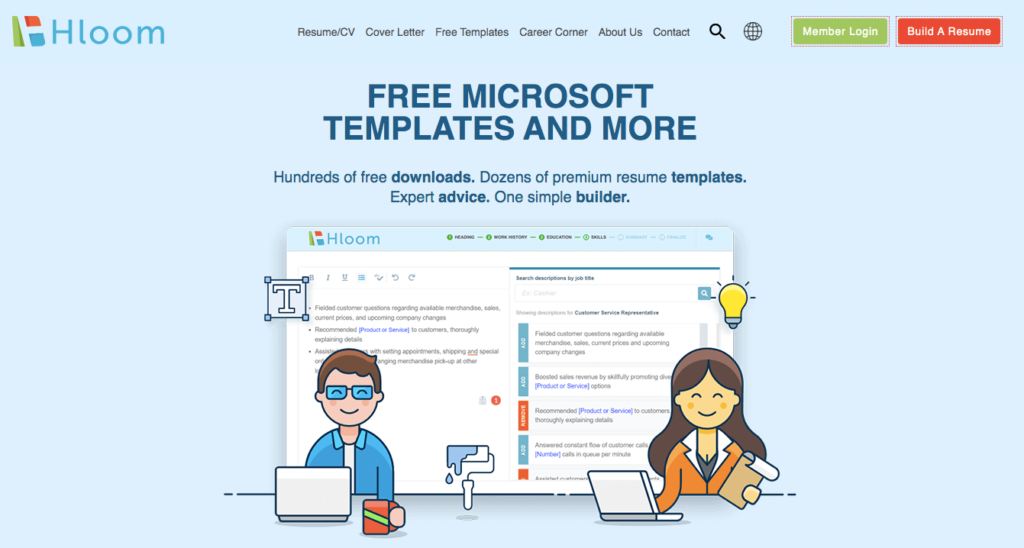 Hloom provides hundreds of Microsoft templates on the subject of career. They've been pushing high-value linkable templates that no one else in the market can publish.
What makes Hloom's templates linkable?
Their template pages are tied into other linkable content pieces.
The 100+ template content asset may not be highly linkable at the start, but accompanying it with other related linkable assets makes it easy for content consumers to see the template piece.
You can apply the same strategy to your SaaS template pages. Can you internally link to the page from other related more linkable content assets? 
Sidenote: 5 Linkable Assets Examples (How to Create and How to Build Links to Them)
In our Hloom's example, resume templates page is tied to other related pages like, "How to Write a Resume", or "Resume Formats".
By adding internal links to your template page from other more visible pages, you're likely to get more eyeballs and potentially attract links to your main piece — your template SaaS page.
Another way to make your template asset increase its linkability is to add FAQ (Frequently Asked Questions) and even a section that shows how to use templates. In Hloom's case, there's a section on "How to Use Our Resume Templates".

2. Add citable elements to your SaaS template page
The hardest part of link building for SaaS websites is justifying the "citability" of your page. If it's too salesy, you're less likely to get links.
But that's not the case if you add citable elements.
What are these citable elements?
These citable elements are more informational and educational for a targeted audience. It's different from pure sales content, as it is more referential in its nature.
Here are some citable elements you can add to your SaaS template page (as mentioned by Garrett French):
Data or "findings."

Direct quotation of a source.

Defining jargon and industry terminology for the layperson (aka definitions).

Pricing Guides or Generalized Pricing Information.

Images, Videos, Widgets, Downloadables.

Detailed, Multi-Faceted Metrics-Based Reviews.

Tips/Advice Directly Related to Products/Services on the Page.

The Origin Story.

Supplemental Outbound Resource Links.
Apply it to the context of your industry and to what your target audience is looking at in terms of links.
You may find that by simply adding a "data" or "findings" will work wonders in gaining links to that page.
Double down on those efforts if it brings you maximum impact on links.
You can check out my guide on creating resource pages if you want to know more about linkable audiences.
3. Leverage resource page opportunities
When there's a justifiable reason for citing your SaaS template page, there is likely a certain type of link opportunity.
For template pages, the most common type of linkers is resource curators.
In our Hloom example earlier, you'll see bunches of resource curators – seniors, students, parents of teenagers, and people with disabilities looking for job opportunities.
Fortunately, the template piece serves many resource curators audiences. That may not be the case for your SaaS website, what you can do then is to tie it to or add a citable section to your template page that may well serve any of the linkable markets below:

4. Build landing page links with brand mention outreach
Depending on how huge your SaaS website is, you'll manage to find a lot of unlinked mentions of your brand, most of which will come from pages citing or referencing your tech products.
Most of those brand mentions are primarily for your homepage.
That's okay. But you want to get more specific links — more relevant links, if you may.
You can ask publishers who've mentioned to direct to your SaaS template page — you may see at times that these publishers are receptive to your link requests.
Instead of them giving links to your SaaS homepage, they could link to a more relevant page — SaaS template or your product page.
There are many tools to help you out with the brand mention tracking process — one, in particular, is BrandMentions by Razvan Gavrilas.
Here are more resources on brand mention tracking:
5. Tap off-site brand content like blogs
Take the "restaurant website template" as an example.
It's not a solid linkable piece if you ask me. But there are ways you can go address the needs of business owners, which makes the content more compelling for linkers.
You can search for blogs and look at any topics that might seem more relevant for entrepreneurs. Topics like smb management, digital marketing, or customer relationship management.
You can apply the same method to your brand context.
Check any bloggers and other publishers in your industry that post about "things to consider" or "how-to" articles where the topic of your SaaS template page may contextually fit, at its best.
By doing some research on maximizing "offsite brand content strategy", you'll find ways to penetrate bloggers in your space.
Make Your SaaS Template Pages Link-Worthy
If you're a SaaS founder, marketer, or SEO, you know this part is difficult to execute. But there are methodologies and actionable tips you may find useful in this post. Apply it to your own context and let us know in the comment section below your experiences, so far.
Whenever you're ready…here are 4 ways we can help you grow your client or business through performance-based link building:
Claim your Free Link Building Strategy Session. If you've achieved initial traction from Google, we can help you scale up to record-breaking search traffic and sales faster, claim your FREE Link Building Strategy Session. We'll brainstorm some ideas to increase your search traffic through ROI-driven backlinks, including practical solutions to add more content within the next 90 days.
If you'd like to learn the exact link building strategies we use for free, go to our blog or visit our resources section, where you can download guides, cheatsheets, and templates we use for our most successful clients.
If you know another marketer who'd enjoy reading this page, share it with them via email, Linkedin, Twitter, or Facebook.