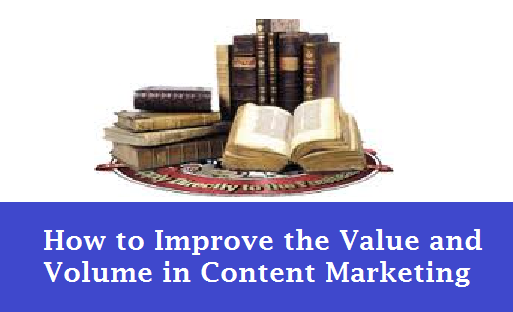 The uprising trend for the term, "content marketing" is inevitable. Perhaps, the primary reason would be the growing benefits of it as the core part of a business' inbound marketing strategy.
The enabling power to amplify the reach of the brand to its targeted audience is the benefit that I loved the most with content. It almost becomes the business' automation tool for brand promotion and traffic generation that allows its visitors to tie up to the brand instantly.
Ensuring that the value and volume of content increases over time is a perfect way to enhance content amplification strategy and to stay ahead of the competition given that almost all brands  do content marketing in their space.
Scaling content marketing lies directly on each phase of the content marketing process. Improving the quantity and quality of each element in the phase can positively affect the outcome of each content piece produced by the business.
Here are a few tips to help you get started at scaling your content marketing.
Automate topic discovery
Topic research is a time-consuming task given that it requires an extensive amount of time and energy to digest the market's needs and align it with the message of the content asset.
However, you can ease the process of finding keywords/topics and at the same time getting assured of its results by using a few handy tools.
First in the list is IFTT. Utilize this tool to receive email updates from sites/blogs that regularly publish thematically-related content assets. Tie IFTT with HARO (use its RSS feed) to generate timely niche-specific news and blog posts right in your inbox.
Buzzsumo is another topic discovery tool that you can also take advantage of. Its filter options allows you to track the most-shared posts in your industry based on the preferred date and content type.
Collaborate with your client's other departments to get insights about the most common queries your client's customers asked. Customer inquiries represent the needs of the large portion of the market sector which can strengthen the brand's mindshare if these inquiries were used as an inspiration for the content.
For small brands, comments from webmasters on their blogs are good opportunities to track questions that your readers want to be answered through your blog posts. Use this plugin created by SEER Interactive to grab all comments on your blog.
Use Content Discovery Scraper List to automate the process of combining content templates with a specific topic (e.g. "The History of Weight Loss"). In almost all industries, this list can be used to get quick inspirations for your blog especially on your site's first month of content creation.
Start with authors to prospect for more content topics. Use advanced search operators, blog directories and content submission sites to find industry influencers. You can check out this guide for easy influencer prospecting.
Quality is much more evident when two heads are combined to create a great piece of content (ebook, guest contributions, guide, etc..). The reach of co-authored content asset is being amplified by the combined efforts of both parties involved and by their social and blog's followers.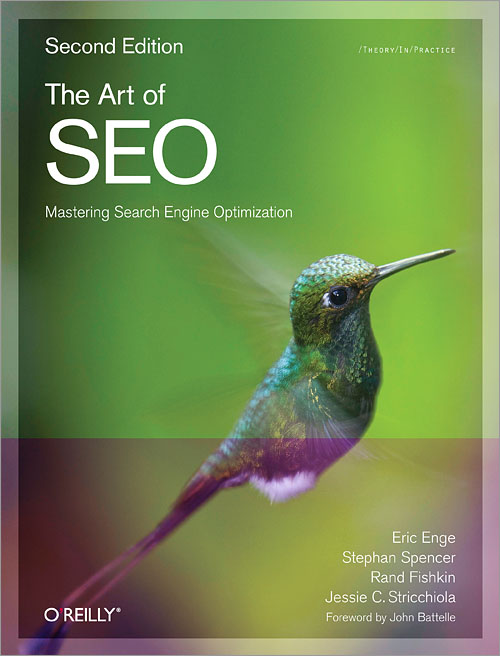 Shameless plug: I and Moosa will be launching an awesome link building book soon.

Content conversion
Turning your piece into other content formats is a cost-efficient method in content marketing. For low-budgeted marketing campaigns, content conversion maximizes the value of every piece of content which can give you more time and energy in planning for your future content assets.
For video product reviews, you can convert them into "still images" and upload to image sharing sites. Check out this list of image sharing sites.
Turn your highly linked/most visited and/or most shared blog posts to pages. Pages tend to rank higher on search engines than blog posts which can add more search traffic to your site. Use Google Analytics to track the top ten blog posts with the most number of visits, Ahrefs to identify your blog's top pages and Social plugins for social shares evaluation.
Content sourcing
Content sourcing is placing your content piece on other related websites to increase your brand's signals on search engines, absorb followers/readers from those sites and build hard to do things that your competitors can't replicate (i.e. relationships).
If you want to start or have started with regular contributions, then here are some tips to improve the value of your content efforts:
Start with those who've already linked to you in the post or have shared your posts. There is a higher chance of accepting your submissions from those bloggers since they know the caliber of your content and you have built relationships with them beforehand. Start pitching them by thinking for linking/sharing your content, and then eventually ask if they're looking for regular columnists.
Build a content portfolio on your site so you can link to them from your regular contributions. Your site's inner pages will then pass its link value to other pages where they had linked to.
Set stricter metrics when prospecting for content placement sites. Domain authority (using Mozbar), SE traffic price (SEMRush metric), engagement (blog comments) and social shares are some key considerations of the quality of the pages. Contributions on these highly-valued domains have higher chances of ranking for long tail keywords.
Standing out when pitching would really require a solid sample (preferably content published on the client's site – to effectively demonstrate expertise).
These actionable tips came from the one and only, Jason Acidre.
Continuously sharing new industry insights on roundup posts both from closely related and general niches can strengthen your site's domain authority and influence in your community. Tip: You can use this as an angle when pitching for guest blogs given that this is a proof of your expertise in the field.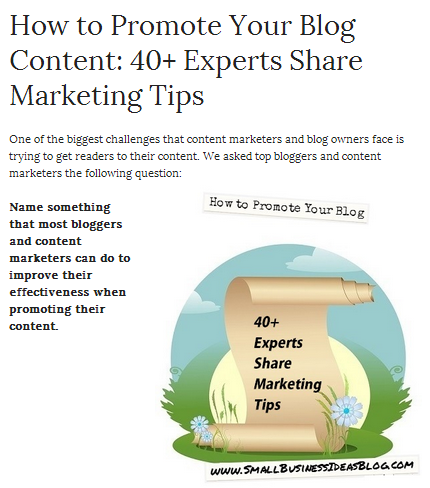 Build a solid content team
Continuous improvement on the part of the content workforce is a solid method in scaling content marketing given that the team members are the most important element in content creation.
Kyra Kulk wrote a comprehensive guide on how to develop and maintain a content marketing team. You can check out that post (it's worth reading!).
Here are some key tips to get you started with running a content marketing team:
Set strict editorial guidelines for all content pieces (i.e. no duplication, proper external links to authoritative sources, etc..)
Provide training resources to team members to enhance their skills and improve their output. Tip: Get them read at least two blog posts from Inbound.org that are related to content marketing.
If you're not an expert in the industry, then this guide will help you.
Content optimization
Proper optimization of a content piece both for search engines and users helps you win the 50% of the battle. Given that search engines are using relevancy and authority to rank well-optimized pages higher on search results, it is a must to consider to improve the value of your content assets.
Here are a few tips to a proper content optimization:
Use keywords in the title, header tags and first 50 words of your content.
Include industry-related terms in the context of your content so it will have a better chance to rank for other long tail phrases (learn the concept of latent semantic indexing here).
For internal linking, use long-stringed anchor texts to increase their click through rates for the other inner pages of your site. You can also check out this guide about internal linking.
For guest contributions, link to your site's related blog posts to get them receive more referral traffic from guest blogs and improve their rankings on search results.
Strategic content promotion
The 50% success of the battle lies on your brand's content promotion strategy.
Using other inbound marketing channels will help your content promotion perform better in  terms of gaining new visitors/subscribers and/or potential customers.
One channel that you shouldn't miss out is email marketing. Combining its power with content marketing is a solid foundation in brand promotion since these two channels can support each other. Content becomes an email generator for potential customers of the brand whereas emails get the content in front of its interested readers.
Bryan Harris from Video Fruit shared a case study on how he got his first 100 email subscribers using ten email strategies. You can check out that post together with this case study on Smart Passive Income blog and with this eCommerce email marketing tips.
Another effective channel to maximize the value of a content piece is social media advertising (i.e. Facebook ads). Matthew Woodward wrote a case study on the different ROIs he got from testing different Facebook campaigns. He emphasized the use of different images to capture clicks from Facebook users (check out the post to learn more).
My most favorite content promotion method is blogger outreach. This enables the content publisher to establish strong relationships with other webmasters (especially when both parties are given the benefit/value).
Outreach Resources:
For more content marketing insights, you can subscribe to this blog (use the subscription box below) or follow me on Twitter and Google+.