Creativity is one of the essential characteristics a marketer must possess to become competitive in the online marketing scene. With that being said, a lot of content creators had already proven their creativity on their outputs seen on their own sites or services they rendered to their clients.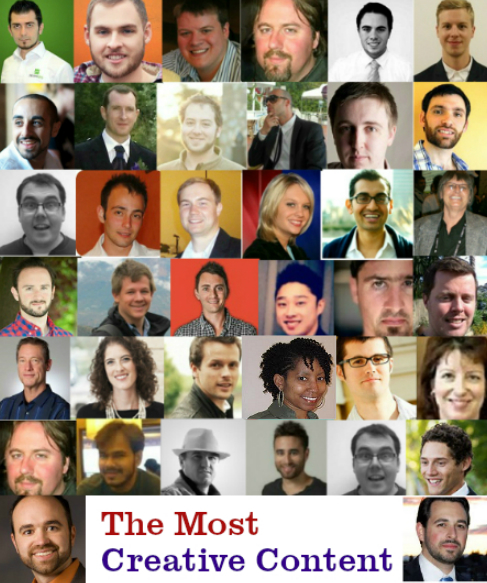 I sent an email to 38 content creators and ask this question:
What is the most creative content you've made for your site or client's site?
You can start scrolling to read their answers or use these quick links:
Adam Connell
Ben Harper,Bill Sebald, Bob Jones
Chris Gilchrist, Chris Guthrie
Dan Petrovic,Dan Shure,Daniel Law,David Jenyns,David Scott,Dechay Watts
Giuseppe Pastore, Gregory Ciotti
Harris Schachter
James Richardson, Joe Pulizzi, John Doherty
Kane Jamison
Lisa Buben, Lisa Irby
Mary Bowling, Matthew Barby, Mauro D'Andrea, Mike Ramsey, Moosa Hemani
Nathan Whitaker, Nathanael Vanderkolk, Nick Leroy, Nicole Beckett, Neil Patel
Peter Attia, Phil Rozek, Piers Moore Ede
Rand Fishkin, Ryan Clark
Traian Neacsu
Zac Johnson

Dan Petrovic – Dejan SEO

There are many great examples but since I had to pick one, here is my favourite:
The reason we did this one is to make fun of all the conspiracy theories which claim that Google will soon become self-aware and take over the world. We felt this would really resonate within the search industry and weren't work about it. The post went viral and it still gets visitors today. It even ranks for crazy terms such as "Google Skynet".

Kane Jamison – Content Harmony

My favorite example is this one: Graphic Guide to Hawaiian Solar Tax Credits & Financial Incentives.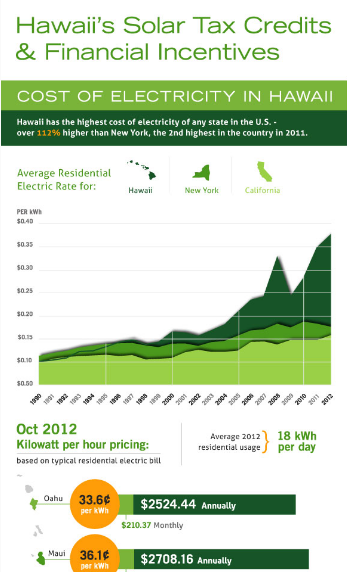 While I'm getting weary of infographics in general, I love this project because it hits home on a ton of criteria that I look for in a content project – it's useful to the end user, it's highly relevant to the needs of the business, it pulls in users who are in both an early stage and a later stage of the buying funnel, it has wide promotional potential, it can be updated and has a long lifespan, and it even works as an offline print promotion.

Nick Leroy – Back Breaking SEO LLC

The most creative content I have personally written or created is probably in the SEO space.  When broken link building first starting gaining steam I wrote a post about how to do it and included an example of how i successfully used it with just a bit of manipulation. You can see the reaction to my being 'outed' (even though i wasn't trying to hide it) here.
At that point the comments exploded into an SEO vs Ethics vs Hat color type post.  I tend to think the SEO crowd can get stuffy at time (sorry!) so i decided to poke the monster just a little more by publishing a post to dig up even more conversation.  This one was antagonistic and targeted "white hat" SEOs.  "Why "White Hat" SEO is Just Another Exuse For Not Delivering Results".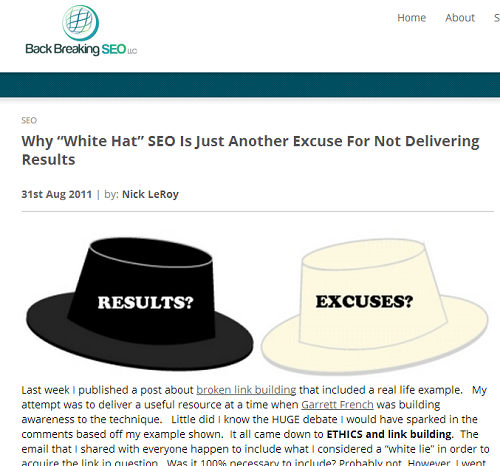 This blog post went somewhat viral very quickly.  Not only did i get repeat visitors from the previous post but it also got a lot of attention on the old Sphinn and even grabbed the attention of Reddit users.    Between these two posts that took maybe 2-3 hours total in writing and maybe another 2 hours if responding to comments I received thousands of visitors and dozens of valuable links to the site.

Gregory Ciotti – Sparring Mind

My most creative piece of content for Sparring Mind is definitely my The Science of Productivity.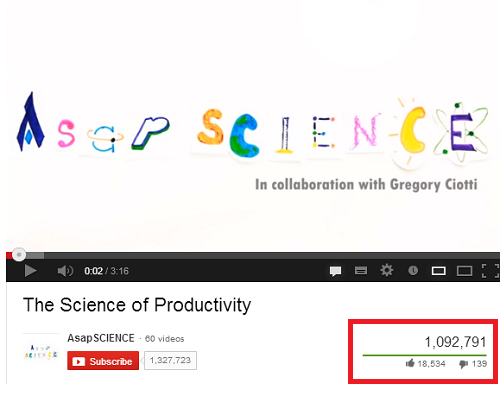 As you can see, it's an animated video that's garnered over 1,000,000 (yup) views on YouTube. I collaborated with the channel ASAP science to get it done—I did the research, and they animated the video. They don't do collaborations anymore, but it was really great getting to work with Mitchell to come up with something that been seen and used by so many people!

Peter Attia – Cucumber Nebula

I think my favorite creative piece I worked on was Personalities That Make Great SEOs.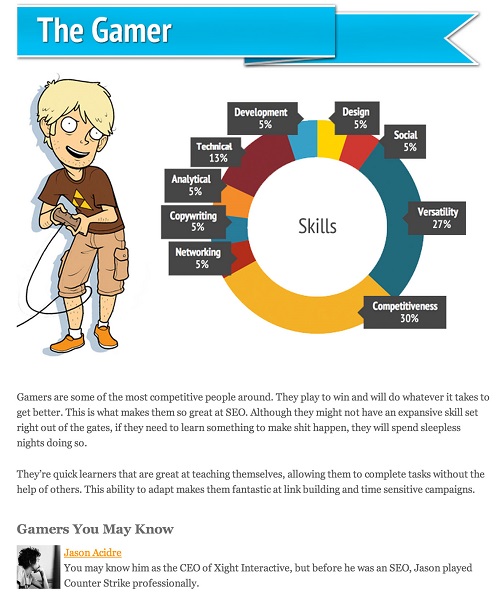 I really wanted to make a visual post that was industry related and not boring. Don't get me wrong, I like visual data as much as anyone else, but it's ridiculous how many times I've seen an infographic about "When the best time to tweet is".
Instead, I decided to reach out to the artist of a blog I personally follow – Books of Adam. He's not related to the SEO industry in any way. I simply liked his content, drawing style, and taste so I decided to reach out. I then reached out to several SEO's I knew or was acquainted with to see if they would be interested in participating.
The response was great. Lots of people were commenting and tweeting about what category they fell into and gave lots of ideas on doing a followup piece. It was a lot of fun collaborating with some great SEOs, as well as making a connection with an artist I could use for future projects. The backlinks were welcome too 🙂

Chris Gilchrist – HitReach

It's probably the video we made in response to the news that Google Reader was being shut down.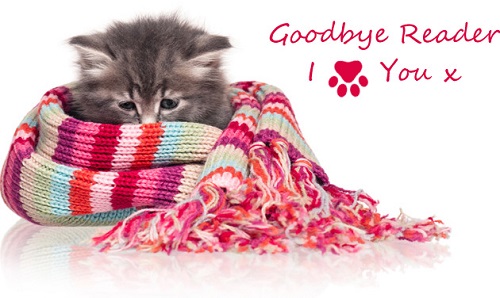 Because we got it live at just the right time it got featured on DA:80+ sites like Buzzfeed, KnowYourMeme, News.com.au, NetworkWorld, MarketingLand, MakeUseOf, GeeksAreSexy, LaughingSquid and plenty of smaller sites ranging from DA:50-80.
It took about a day to conceive/write/plan, less than $100 on Fiverr for the song and 1 day to make the video and do some outreach.

Giuseppe Pastore – Posizionamento Zen

I've published a few good posts in my opinion, even if more than being creative content they are creative approaches. I don't know if this fits your question, anyway, I'd say my most creative post up to now has been my Hacked Link Building post that worthed me a mention in Jon Cooper's Most Creative Link Building Post Ever.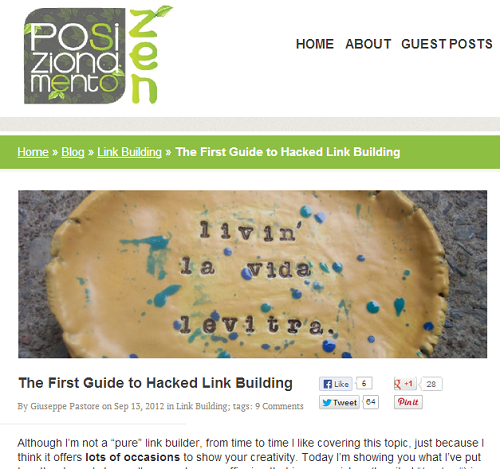 Basically, I gave a spin to Broken Link Building by varying my target: instead of focusing on broken links and expired content, I suggested targeting links pointing to hacked websites. Basically, every outbound link pointing to a bad resource might be targeted, since a webmaster would be probably grateful if you made them notice they're linking to a site that distributes malware or redirects to a viagra ecommerce. This led me also to a next twist suggesting to target sites that are full of spam comments. They can be targets as well, since people wouldn't like to know they're linking to a page that hosts hundreds of spam comments. So, like in BLB you get in touch to suggest a webmaster to replace broken links, you can do the same to suggest replacing links that give a different type of bad experience.

Harris Schachter – Optimize Prime

The most creative piece of content I've made for my own site was about iPad Apps for SEO.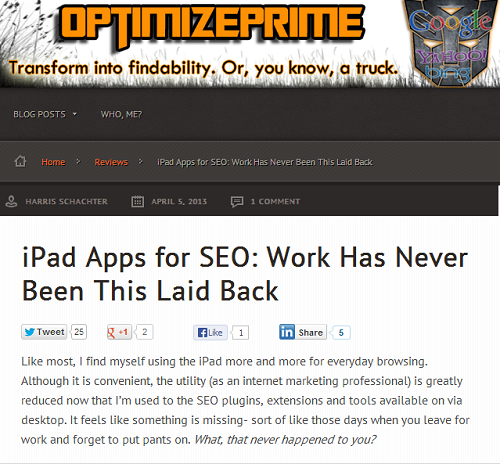 It was hard (and boring) to just describe the apps and their utility though written word, so I included at least one screenshot for each of the six tools on the iPad. I went through each of them with a common research task (mountain biking content) to illustrate the differences between them and the features of each. I wrote it because I spent a fair amount of time downloading and test driving various SEO apps for myself, and decided to publish it in the event that others were also interested. So, although the motive didn't have to do with sales or any type of conversion, it was a creative way to display the content of one device type on another.

Ben Harper – Datify

Probably the best example we have at present is this: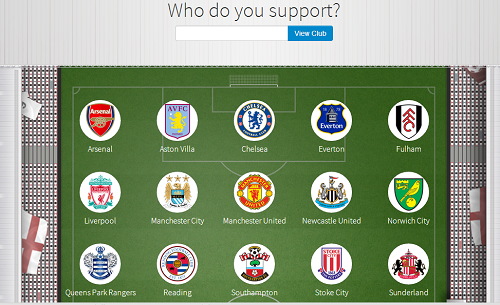 This is for a debt management client (not a very glamorous topic), but we've created an interactive environment where users can find out interesting debt stats about football.  There's also a salary comparison tool which has been particularly popular.  This drove over months worth of traffic to the clients site on the first day.
We created this piece as we needed an innovative way to outreach about and build links for our client as sites are often reluctant to take debt management related content.  We created it by designing this in a microsite style strategy, adding in data from various sources to create a data-hub for football debt.  This is all custom built, with a custom CMS that powers the data in the piece.  We've used an innovative data source from Facebook to come up with some custom metrics around which player from each club is "most-valued" by their supporters.
In terms of outreach, we sent out an actual physical piece of mail that was custom designed for this piece to the top influencers, and then undertook a full outreach campaign including on social where we approached footballers, clubs, fan clubs, and football journalists to get the best result.

Adam Connell – Blogging Wizard

Earlier this year, I published a group interview on building reader engagement. To put this piece of content together, I approached 33 industry experts. This consisted of marketing professionals, bloggers, published authors and speakers.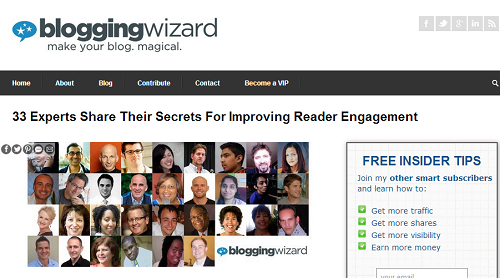 I started off with the idea because I identified a content gap in the industry – people talk about building reader engagement and most of it consists of general list posts but nobody really says exactly how they do it and what works for them – at least not the people that you would want to hear from.
Putting the piece of content together was a lengthy task and the post ended up being around 12,000+ words.
The aim of this was to create an incredibly valuable piece of content and get all of the experts involved to share it and spread the word – this worked incredibly well.
It resulted in over 270 Google+1's, 210+ Facebook Likes, 440+ Tweets and it earned links from over 40 unique domains, around 20 of which were from really good sites.
In terms of the layout of the content, I wouldn't consider it all that creative but it just goes to show that when you put a great piece of content out there and the right people promote it, it will do well.    

Mauro D'Andrea – Blog Growth

I think my most creative content is my post 101 Shocking Helpful Online Marketing Quotes in which I show a collection of 101 marketing quotes from some of the most successful people on Earth.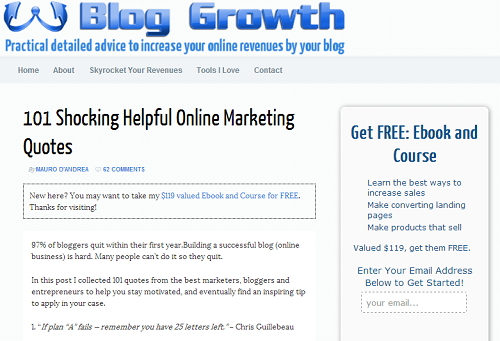 I made that post thinking of my previous post 101 Experts Share Their Tips for Online Success: I wanted to make a list post with 101 elements.
I came out with the idea of using quotes for my list, so that it could help people find motivation or inspiration. But I wanted it to be different from other posts about quotes, so I included images to better express the quotes.

Zac Johnson – Zac Johnson

One of the best ways to create content for a site and your audience is to provide value and offer it for free. One ZacJohnson.com I created a free landing page template a few years ago and still to this day it's one of my most visited pages. The landing pages has been downloaded thousands of time and it's a great resource for my audience while bringing new people to the site every day.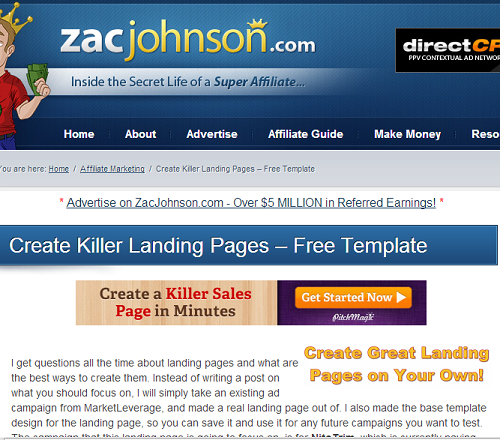 Another example is when I created a myspace resource site back in 2006. The site was completely free and made it easy for people to add images and widgets to their myspace pages. While I was paying over $10,000 a month in server costs and over 100,000 people were visiting the site per day, the site went on to generate over a million dollars.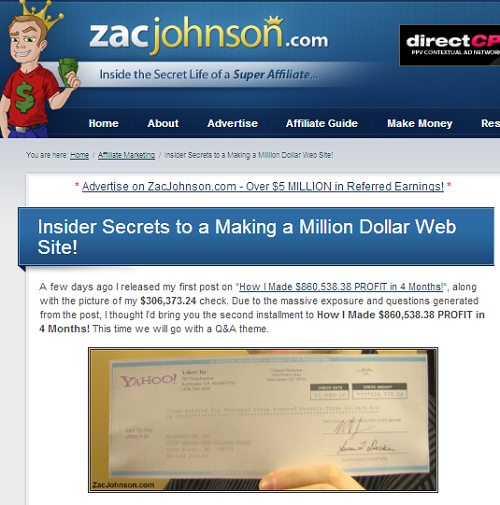 In both of these examples, the key is to offering a very simple product and service for free!

Nicole Beckett – Premier Content Source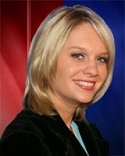 I think the most creative piece of content I've written was an article I wrote for Site Pro News about a year ago titled "Is Your Web Content Worth Less Than Horse Poop?"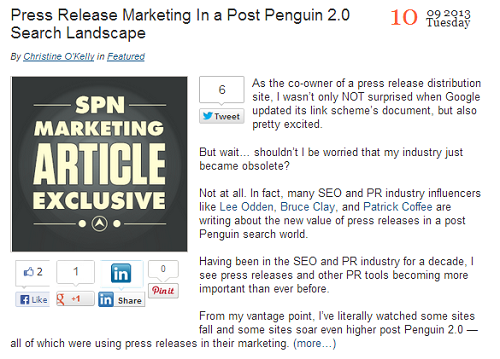 It was designed to make people realize just how important an expert content writer is — but with plenty of humor and sarcasm thrown in!  The title alone got a lot of attention, and from some of the comments and emails I got afterwards, I think it made an impact on just about all of the people who read it!

Neil Patel – Quicksprout

The most creative and effective content I have ever produced has been Advanced Guides. A good example of this is the Advanced Guide to SEO on Quick Sprout. These guides not only have increased my overall traffic and link profile, but they continually grow in traffic each month. The key with these guides is to be so detailed that no one would dare to copy them.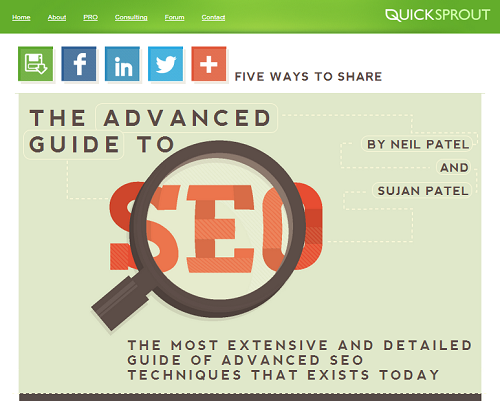 Once you have the content you need to wrap it in a beautiful design, as the guide won't spread as far socially without the design investment. When hiring a designer, make sure you choose someone who is a good illustrator.

Ryan Clark – Linkbuildr

Our infographic designer and us built this up and we murdered our server it got so much traffic and shares.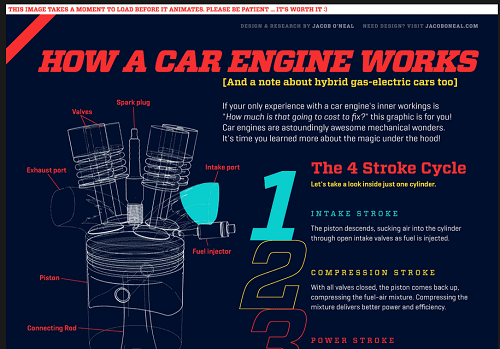 Moral of the story, you have to create above and beyond content these days to get the viral effect. It was so easy thanks to the brilliant work by Jacob. Thanks to Reddit and submitting the "news tip" to the authority niche blogs in the automotive industry we managed to score amazing links and traffic.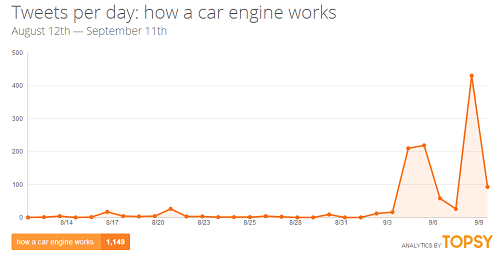 John Doherty – Distilled  

The content that I'm most proud of shipping for a client is an interactive graphic we made for my client MyAssetTag. It's a graphical representation of cycling statistics by state in the United States. It's here: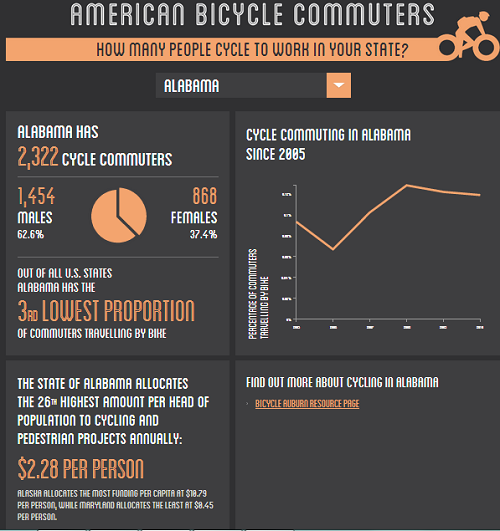 We did this to help with the launch of a free bike registry that the company created, called BikeGuard. This free bike registry has helped them partner with different universities, earning much-needed EDU links to their very technical website.

Nathanael Vanderkolk – Smart SEO

Correct content marketing is a mix between great SEO content and creativity.  Obviously more visits, interactions and traffic then the greater the SEO benefit as people link to and use your content and point back to your website as the source.  An example of content that has been super helpful to our visitors is our SEO Process infographic.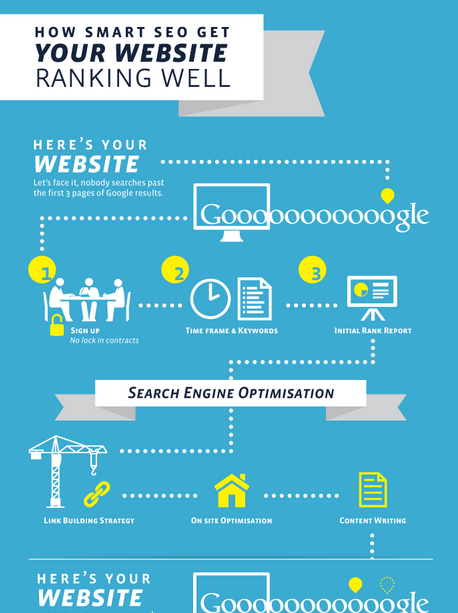 This infographic explains what sometimes is a very complicated process into a graphic that clearly explains the SEO process.

James Richardson – Optimising

Content Marketing is very important to our own, and our client strategy. We try and tailor, and create new ideas based on the client – as fresh ideas get the best uptake.
Recently Optimising launched the 'Small Business Online Marketing Report' which was aimed at putting together some valuable information for us to use as an agency, but also to create some publicity for our brand in industry publications and social media.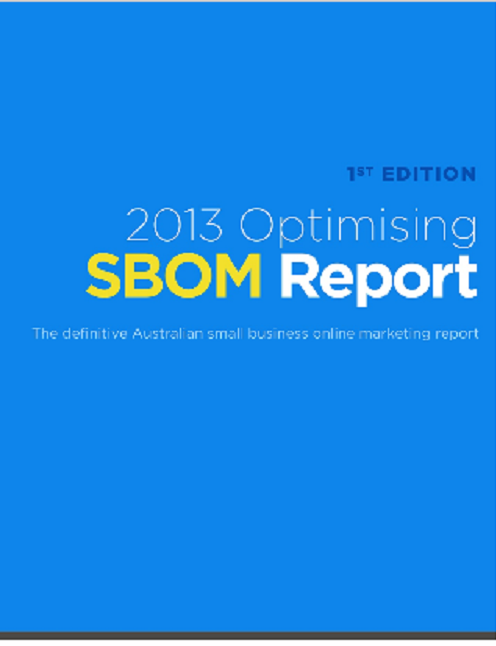 This concept was easy to execute and put together, and creates a valuable piece of content we can use in a wide variety of ways.

Daniel Law – Big Vision SEO

One of the most successful content pieces we've had over the past few months would be our very own Big Vision SEO glossary.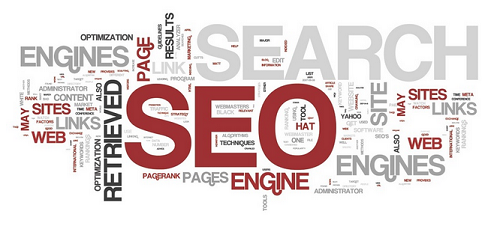 We've had great feedback from numerous of our clients as well as new prospects informing us about the value of our glossary. Not only does the glossary act as a valuable piece of evergreen content but it also conveys to potential clients that we know our industry and this in turn gives them the confidence they need in order to trust us with their website. One crucial element which I've only recently added is the addition of an author box towards the end of the post. Being able to claim our content, put a face to
a large quantity of text and to convey to our clients know that we've personally invested the time and effort to write up a 6,000+ word article on a field we're highly passionate about automatically allows them to connect with us on a rather personal level. This empowers the client with confidence and trust, and would apply to any local business looking to achieve the same.
Creation of valuable evergreen content certainly goes a long way without saying and it's important that every business, no matter how big or small endeavor to create such content. For small electrical companies, you may leverage your spare time to create in-demand DIY guides about common electrical problems locals face around the household. Whether you're a local arborist, you may create evergreen articles detailing the steps required to seek local council approval. The principle of creating in-demand evergreen content is limitless and there are certainly always new avenues to explore for every local business.

Piers Moore Ede – Bare Foot SEO

It would be hard to isolate a single piece of content that we might call the most creative. All of the content we work on stems from the same principle, which is to combine research, resourcefulness and inspiration! Also, each piece of content has a different goal. Sometimes it's brand awareness, sometimes we're going for a link, sometimes traffic. More often than not, though, we're going for the link. So the question is first, what's the best link we can get for this client? That might yield a shortlist of possible targets: magazines, high profile blogs, newspapers and so forth. The next question is what is it going to take to get a link on that site? So we focus on the goal, then engineer the mean of attaining it. In that sense, our work is coming closer to conventional PR than ever before. We're promoting stories about a brand, and finding media streams which match with that.
Effective strategies we've used during the last 12 months, include publishing original research, working with journalists to conduct in-house interviews which we then offer to industry journals, and data visualizations: an old favourite that still works.
If you're on a budget, go for the puppet guy on Fiverr!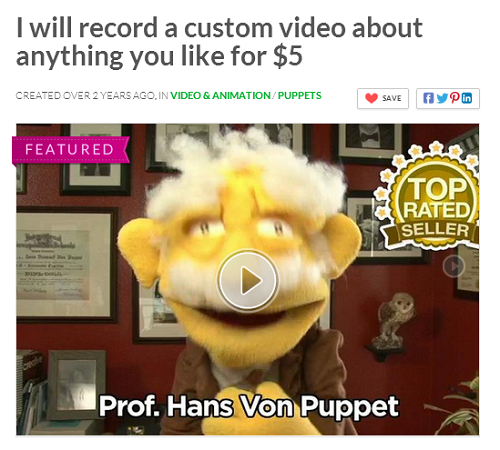 That is the most hilarious content you can produce for 5 dollars and always makes people laugh.  Ultimately, I don't see any secret method any marketer is going to be able to share which is going to blow this whole issue of creating content open: it's simply about the quality of the writers, first and foremost, and it's about the relationships you have built up with commissioning editors. That's why Rand is always going on about networking because, ultimately, contacts are everything.

Phil Rozek – Local Visibility System

One of my more-creative posts is called "The Afterlives of Filtered Google+ and Yelp Reviews."  It deals with something business owners and SEOs talk about and worry about even more: legitimate customer reviews that get killed by the anti-spam filters on those two sites.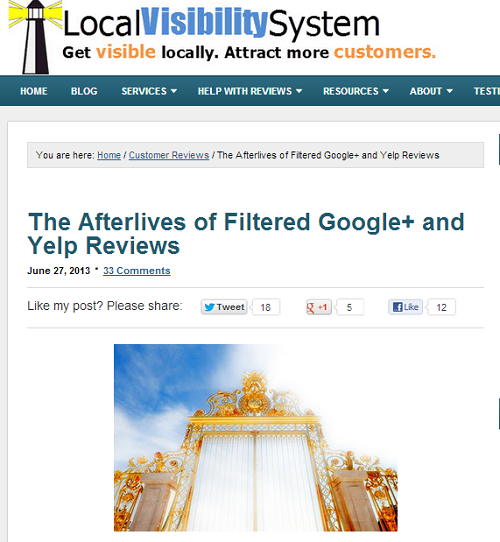 The questions most people have are, "Why do my reviews get filtered?" and "How can I prevent it from happening?"  I do touch on that question in the "Afterlives" post (and I deal with it more in other posts I've done).  But I think one reason it's a relatively creative post is that I tackle the question from an unusual angle: "When my reviews vanish, are they really gone?"  The other main reason it's a creative post is that I wasn't the only "creator": I had a couple gaps in my knowledge, and asked a couple of very sharp experts I know to take a crack at some of the questions – which they did very successfully, I might add.
So I think one way to craft a creative (but useful) piece is to think of an unusual question about a common problem.  Another is to realize that your tune doesn't have to come from a one-man-band (i.e. just you writing) OR from an orchestra (; think of different ways to bring in other people's voices.

Mike Ramsey – Nifty Marketing

I would say that Why Small Businesses Hate Google+ Local went over really well.
I drew it when I was frustrated with Google and it hit a chord with others who were as well. We got business off of the comigraphic and a ton of shares and links. It was just a fun idea and an easy read compared to most of content that floats around the internet marketing space.  I heard through the grapevine that it also went through the Google local team. That part was a bit scary.

Dan Shure – Evolving SEO

I think most creative content I've made for Evolving SEO has been the post about "Propwords" – otherwise known as "Proprietary Keywords". I still do not see many people talking about this concept, never mind actually implementing it.
The concept of Propwrods about in early 2013 when I found myself reviewing lots of websites that has been hit by Penguin – some dating back to the first hit in April of 2012. I noticed not only did they all have certain things in common such as too much exact match commercial anchor text – but also noticed what they were lacking. They were lacking what other good sites had – uniqueness. So the idea for Propwords really developed over a few months of me telling clients about it, and refining my message.
Something I didn't say right in the post is that "Propword" itself falls under tip #9 "Coin A New Phrase" – so I am actually putting into action what I teach in that very post. My goal was to first get people talking about the word in social media, which you can see in the screenshot from Topsy – and I hope over the long term back links and search volume will follow – and the word will be a part of the Evolving SEO brand.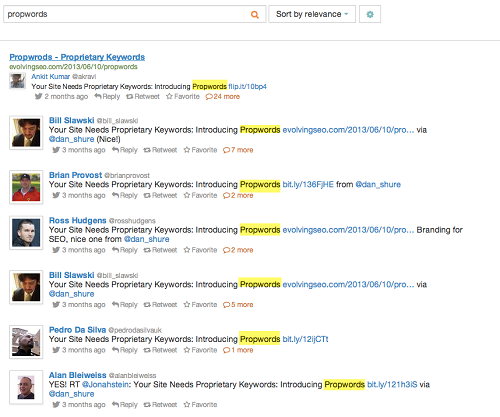 Mary Bowling – Ignitor Digital 

We have very good luck re-purposing content from presentations.  We take the slides from the presentation, upload them to Slideshare.net, write a post about the presentation and embed the slides.  This offers people who didn't attend the presentation to see the slides and learn from our expertise.  It also boosts our credibility and trustworthiness because potential clients can see the different speaking opportunities we've had and our areas of expertise.
This has brought good traffic and links to our new website.

I've worked on a lot of creative content pieces in the past, both for my clients and for our own (Wow Internet) content/search marketing campaigns. Trying to pick on as my favourite is pretty tough, but I'm currently working on a pretty exciting campaign at the moment for one of my clients, Music Matters – a UK-based AV distributor.
I've been working with Music Matters to build their content marketing strategy and drive more traffic through to the site. We've been putting a lot of work into the social media side of things, and we ran a pretty funky competition that gave us some great results. The issue that we now had was there was a lack of fresh content, and there's only so much you can talk about without this. With this in mind, we created the 'Hifi Festival'.
We've planned to run a roadshow of 15 small events throughout the UK within a single month. Each of the events will have a different theme to it and we've reached out to a load of local artists to get them to play at the shows. We will also be showcasing all of the new products that Music Matters have at each event.
Where's the ROI?
So… you might be thinking, "That's all great, but where's the creative content?"
This is where myself and the team at Wow Internet have been getting our creative heads on to bridge the gap between offline and online.
The first stage was to brand everything up and get a full events page sorted on the website – this can be a great way to drive through local links and some traffic that could turn into sales. We also made sure that there was clear branding for the event and some awesome looking graphics…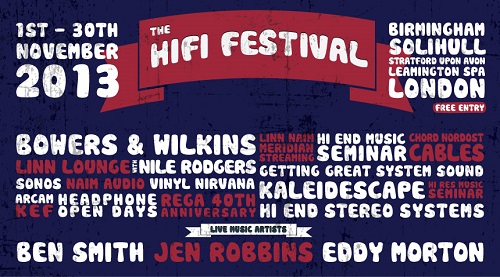 The next step thing that we wanted to do was try and get as many influential social media users involved with the event as possible. To do this, we used some of our prospecting techniques to find a list of tech/AV/music bloggers based near Birmingham and London. As well as this, we scouted out a load of influential YouTube channel owners and complied them into a master spreadsheet (check out Peter Attia's YouTube outreach tutorial – it's awesome).
Once we had a list of the bloggers/YouTubers, we started getting in touch with them to let them know about the events and get them involved – here's how we incentivised them:
Paid travel to and from the events.
A goody bag filled with freebies and a flash drive that contained a load of product/event imagery that they could use on their blog (referencing Music Matters, of course – easy link win!).
Exclusive access to get hands-on with all of the new and existing products.
A private 'live-blogging station' that all of the bloggers can use (we made sure the WiFi is great at the event locations).
Exclusive access to interview the special guests at the event – including follow-up text interview materials.
Entry into the event give-away competition.
We have around 6/7 bloggers attending the events and they have a special hashtag that they have to use throughout the event, which will give a load of extra social media buzz and some more data for us to pull into a live feed on the events page.
Not only this, but all of the YouTubers have to add our event graphic to their product demo videos, which will dramatically increase the YouTube following – an area that we have started to focus on in the past month.
Not only does this boost our social media following and bring in lots of high quality, contextual links to the site, but it helps us to build relationships with influencers. Having good relationships with influential bloggers and YouTubers, and getting the chance to sit down and have a beer with them, can be invaluable to the long-term content marketing campaign – if you really want to build your local business, this is the kind of stuff you should be doing."

Bob Jones – Visible

The most creative content I have made for one of my old websites would have been a fake cease and desist take-down notice from another blogger (John Chow) because he didn't like my blog. It got a lot of attention back then and stirred up some controversy which eventually led into a lot of additional incoming links for both our sites.
After the joke was played I explained that it was just a joke obviously, and that gathered another round of incoming links by bloggers who wanted to report "the news". We had a lot of fun with it back then 🙂
The original page doesn't exist anymore but here's a snapshot from that page on archive.org: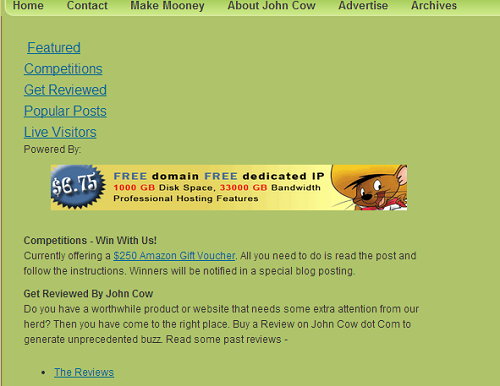 David Scott – Web Ink Now

My first free ebook which I released in early 2006 was well received. It has been downloaded more than one million times and led directly to a book deal with Wiley for The New Rules of Marketing and PR, my international bestseller now in its 4th edition with  more than 300,000 copies sold in English and available in over 25 languages from Bulgarian to Vietnamese.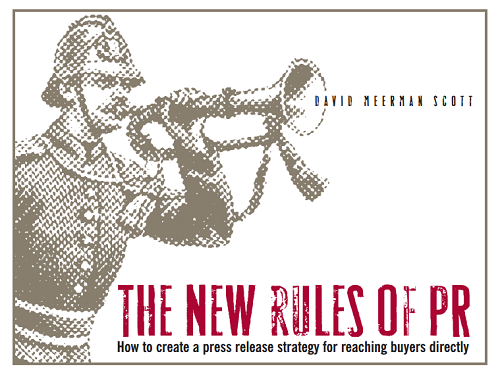 I realized that press releases were more valuable than PR and marketing people were giving them credit for so I wrote it.

Dechay Watts – Sprout Content

I'd have to say the most creative content we've developed is an interactive e-book about editorial calendars.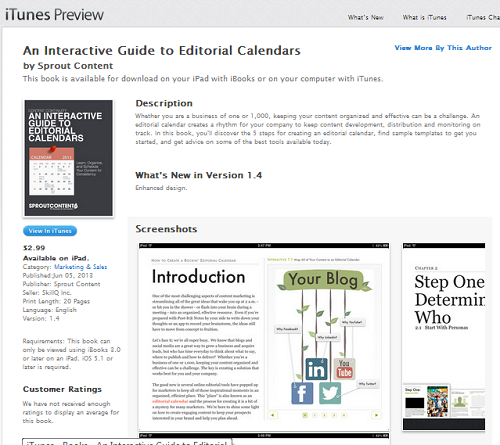 The most viewed and downloaded e-book on our website is this one about editorial calendars: www.sproutcontent.com/5-steps-to-creating-an-editorial-calendar.  It has a consistent conversion rate (28%) on average/year and we get a lot of questions about how to create editorial calendars and see new tools pop up all the time.  So, we decided to test a few of the tools and then thought it would be interesting to share our findings in a more visual way than a typical ebook. We also wanted to experiment with video and tie everything together into an informative guide.  Hence, the interactive format. It has questionnaires you can fill out and little quizzes to take along the way.  I think it would be a great way for a company to offer e-learning classes too because you can incorporate video, images, quizzes and many other interactive features.

David Jenyns – Melbourne SEO Services

Firstly, our primary ways to create a whole bunch of content are workshops. Typically speaking, a whole day workshop is professionally recorded and chopped into pieces to come up with high quality six-minute videos. This can be transcribed and polish to get chop articles (text) that matches with the video.
One workshop can get 100 different clicks and this was done for our sales and also for our clients.
The further the content creation gets from the initial person who has the content, the less it is in the voice of that person. The message and ideas are well represented in that case.
Another couple strategies are branded content videos. A good quality content that gets a message across has usually the brand or the company intertwined in it. We interview a whole lot of people about how they use Google to find our services. This is another way to create a high quality content.
Interviews are incredibly effective, with the thinking of who already has the target market and who's already got the audience. It helps the interviewees get the exposure they want. (a win-win situation!)

Lisa Irby – 2 Creative a Website

The most creative thing I've done recently was create an infographic for my NapturallyCurly.com hair blog.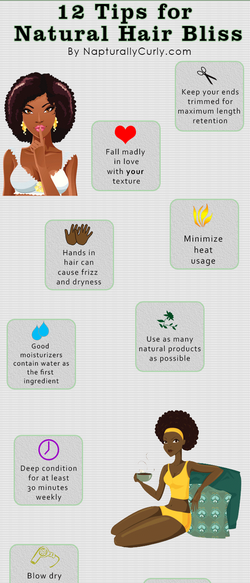 I whipped it up in Photoshop in about 30 minutes.  Five months later it has over 11,000 Pins on Pinterest and brings in hundreds of visitors every month.
What people don't realize is that infographics don't always have to be about stats and figures.  You can use them to create eye-catching images that share useful information about your niche.

Chris Guthrie – Entrepreneur Boost

I wrote this post to show I built and sold a website in a six figure deal.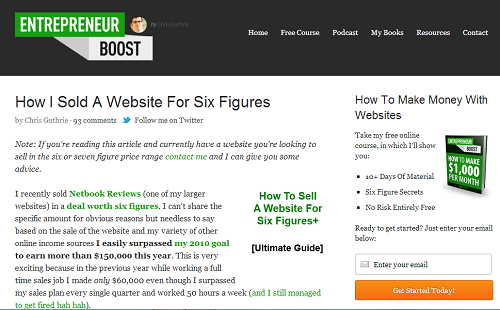 Ultimately, my content is based on my experience. So what I like to do when I write is to think back to what I've done in my business while paying particular attention to challenges or successes I experienced while trying something and discuss those in the work that I cover.

Lisa Buben – Inspire to Thrive

I would say this post: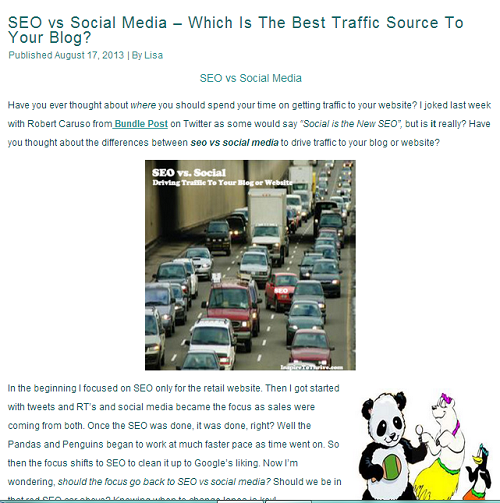 It remains a battle between SEO and Social Media to see which is the best way to get traffic to one's blog. Many are claiming social is the new SEO, but is it really? I don't believe it is yet but the gap between the two is closing. Social signals are getting louder and SEO is becoming softer and much more fragmented. It sure will look a lot different in the coming years ahead when people search online for information or products.

Bill Sebald – Greenlane SEO
I have a tendency to neglect my own site – I know I should practice what I preach.  However, my favorite piece of content on my own site is the Outdated Content Finder.

I love free SEO tools and wanted to add to the mix.  I disagree with anyone who says, "free tools are usually free for a reason," when it comes to SEO.  There's some great free tools out there.
I came up with a tactic for link outreach in 2012  that proved to work pretty well for me.  In true fashion of the SEO industry, I wanted to share it with the peers who have given me so much.  So, we went to work to create the tool and a blog post describing the value.  It was well regarded with a write-up in Search Engine Land, a call-out at Mozcon 2013 by the great Ross Hudgens, and several other sites.  It got me some links of course, but my true joy is that people really find the tool useful.  That's why it's my favorite piece of homegrown content so far.
As far as clients are concerned, well, NDA's are in the way of that, but by far my best work has been things that are altruistic in nature.  If you help your readership, the appreciation often comes back in the form of SEO signals.

Moosa Hemani – SETalks

I think playing around with content and create buzz within the targeted audience is actually a part of our Job and obviously I have done quite a few for my clients and for my blog too.
What I did last time was successful more than I was expecting so I would love to share that with you!
Moz.com has a great positive name in the market and locally (in my country) they are considered to be the GOD of SEO. I am an active member there and I reached to a level where Moz passed me a Tee with a Moz logo on it!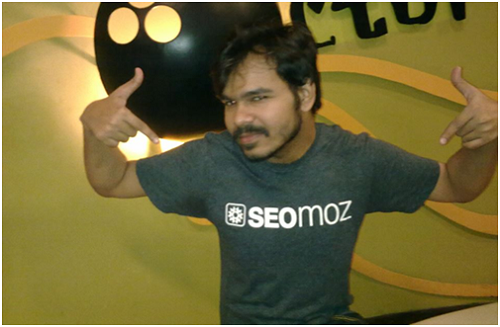 The moment that tee arrived my home; I took a snap and wrote a post on my blog to thanks Moz for a special Gift!
My expectation was a few shares from influencers, some new relationships and few good links but it was more than this! After a week Jennifer Sable Lopez discussed my post in her Webinar on Integrating Community in to Inbound Marketing which did not only bring me new followers but some solid leads as well.
My Image with a SEOmoz tee gone viral locally and people started to connect with me to twitter, email and overall I didn't only see an increase in traffic but earn a lot of respect and business from that post!

Traian Neacsu – Pitstop Media

Rather than sharing a creative piece of content that generated links, I will share a strategy that generated new business. It's more about content for lead nurturing than is about SEO and backlinks.
We worked on a campaign to attract new clients from the ecommerce industry. We started by identifying the personas we needed to approach and identified three major buyer profiles: Vera, The Seasoned Marketer, Chris, The IT Geek and Brad, The Economic Buyer. Since we were helping to sell marketing and IT services, we focused on Vera, and a bit on Chris.
Creating her profile was exhaustive. Everyone involved in marketing and sales had to answer a long questionnaire (about 50 questions) based on their experience and knowledge, but also based on research they were requested to conduct online.
We ended up with a 50-page Q&A profile that proved to be unbelievably insightful, not only for that single campaign, but also for months after it ended. We went as far as collecting and analyzing almost 50 public resumes to identify the career path for the VP/Director of E-commerce (and we were pretty surprised to see their backgrounds). If you're curious, here's what the word cloud for marketing managers (accountabilities) looks like: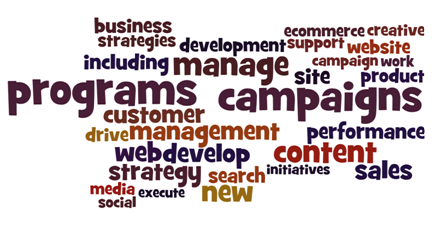 Some of the most important facts we uncovered were Vera's pain points. We got those by engaging on sites where she was reading or asking for help.
Once we knew the top five challenges they were facing, we analyzed each business in the target market (relatively low numbers, but highly specific). We put them in five different buckets of content, based on the most stringent challenge they faced. Then we prepared separate pieces of content to address each challenge. In total we created 15 different emails, case studies and "how to" guides.
The first piece of content we sent out by email was to raise awareness about the issue. The second piece of content was a guide on how to address the issues, with examples of how other businesses dealt with the same problem. The third one was a case study. None of the touches were salesy.
Simply put, we identified their most important problem, made it top of mind, educated, and then showed proof of expertise. Non-engaged prospects were then moved into the regular lead nurturing programs.
The success of the campaign came from the following factors:
It was highly customized (each prospect received only content that was super relevant to their situation and their industry).
It was personalized (emails were addressed by name and to the right people).
No sales pitches
Next campaign? Probably even more customization, targeting specific verticals.   

Rand Fishkin – Moz
I made some comics many years ago: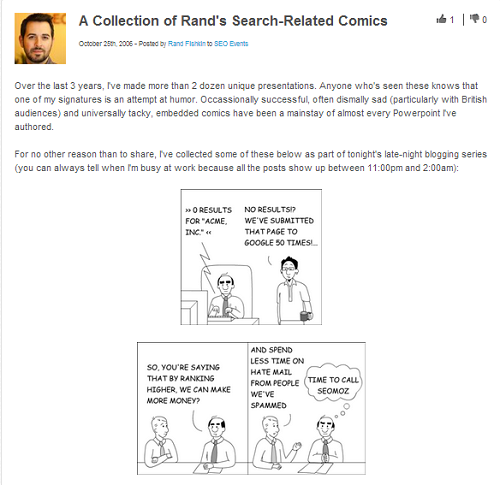 They were pretty awful, but it's one of the more creative types of content I've personally done. As for Moz, I think Huge, Amazing Changes at SEOmoz and Introducing Moz Reader were some of the best.

Joe Pulizzi – Content Marketing Institute

This one is one of my favorites.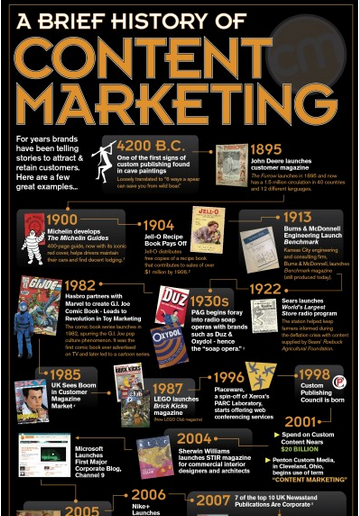 It was part of our promotion plan for Content Marketing World 2012…then, all the Content Marketing Award winners for the event got an actual poster.  The sharing was fantastic and helped drive a ton of social media exposure for us (we went from 600 to 100 attendees that year).

Nathan Whitaker – E Magic

One thing that immediately springs to mind when you say creative content are things like free reports or resources for your target market. This is a fantastic way to provide value, differentiate yourself from your competitors, and establish yourself as an authority within your market.
One example of how we have successfully used this content strategy was by creating the free Ecommerce report – "The Top 5 Quick & Easy Revenue Boosting Tips That 97% of Online Stores Fail to Implement!"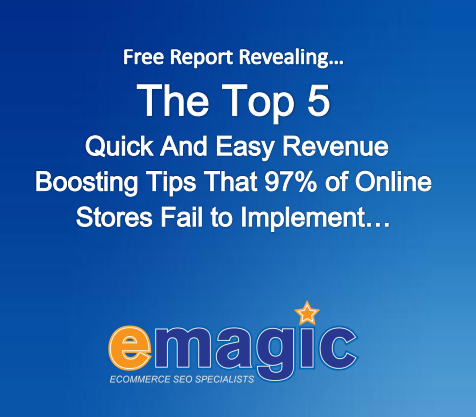 We have scored some of our biggest Ecommerce clients through this simple report, and it even lead to a partnership with a leading Ecommerce web design company who downloaded the report, and then contacted us about working together.
This is also a full proof way of building highly targeted lists and can be used to replace traditional, low converting marketing strategies such as email marketing. Instead of simply sending prospects an email trying to sell them (yawn, and do you want to look like a spammer?!), send them some awesome free content they will love instead. This helps you build trust, credibility and also increases the chances of that prospect wanting to do business with you over your competition.
Note: If you want to add your most creative content, you can comment below or email me at venchitotampon[at]gmail.com
You can also check out my latest infographic about blog promotion – 120 Ways to Promote Your Blog.
Whenever you're ready…here are 4 ways we can help you grow your client or business through performance-based link building:
Claim your Free Link Building Strategy Session. If you've achieved initial traction from Google, we can help you scale up to record-breaking search traffic and sales faster, claim your FREE Link Building Strategy Session. We'll brainstorm some ideas to increase your search traffic through ROI-driven backlinks, including practical solutions to add more content within the next 90 days.
If you'd like to learn the exact link building strategies we use for free, go to our blog or visit our resources section, where you can download guides, cheatsheets, and templates we use for our most successful clients.
If you know another marketer who'd enjoy reading this page, share it with them via email, Linkedin, Twitter, or Facebook.