Outsourcing content to writers is never easy.
Though you can simply post a job ad and onboard a writer instantly, you won't guarantee success in your hiring just like that.
Make it a hurry to hire content writers and you lose money and time in business. It is better to follow a specific process to get qualified content creators that can help scale content marketing for your website.
Before I discuss the steps to outsourcing content to writers, let's understand the benefits of doing it.
Benefits of Outsourcing Content to Writers
Scalability
I'll be speaking on behalf of an agency that is churning out hundreds of content for our clients through our content marketing and link building services.
Doing so requires a lot of work.
Outsourcing content writing to credible writers frees up the time to write content work itself which allows us to focus on other sides of the business.
The same can be true for you. Outsourcing is done to free the legwork out of you and reduce the time spent on long-term content (time-consuming) creation itself.
That's not to say you don't get involved in the process. But with two or three people working with you, you can be scalable in content creation in a very timely manner.
When content creation is covered, your team (people who are involved in content marketing) can spend a lot of time promoting content assets.
Given that this is where most brands get caught up, they keep producing content assets on their blogs without even promoting them massively on target audience websites.
This shouldn't be the case. Create content and promote it so you can get the results you desire for your campaign.
Leverage other people's expertise
As I covered in my guide on creating linkable assets, you have three options in content production:
Do it yourself or with your team

Hire freelance writers

Look for industry practitioners who can write about your preferred topics
In hiring freelance content writers, you can vouch for the last option.
They may not be easy to find, but if you find one or two, you can expect a better quality of writing for your blog.
There are many other benefits of hiring freelancers for outsourcing content creation, but let me go straight to the steps on how you can outsource content to writers.
How to Outsource Content to Writers
Step 1: Decide on the type of content writer to hire
You can either hire a freelance writer with a generic background in your industry or hire an industry practitioner who does freelance work.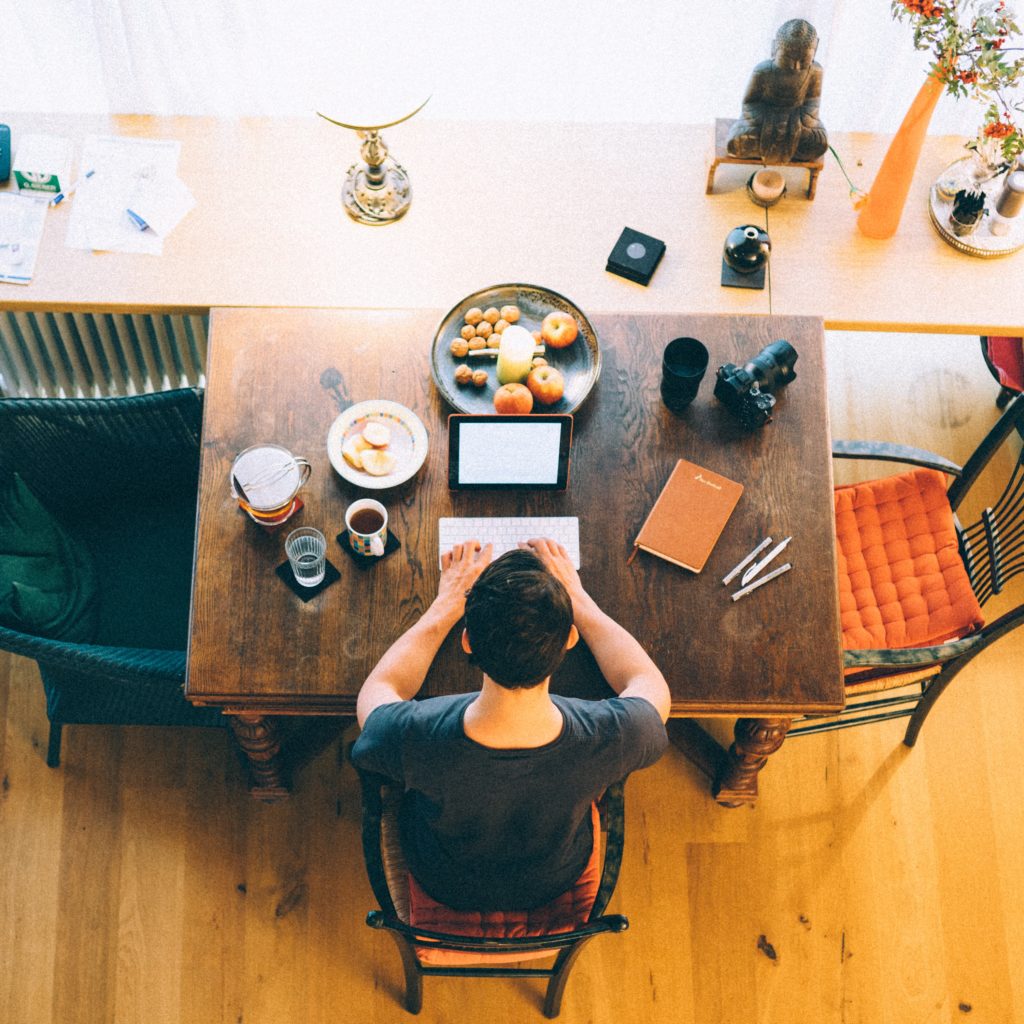 Your basis here is the type and format of content you are eager to create.
Are you looking for content backed up with research and case studies? How about someone who can walk through readers with a step-by-step process on achieving a goal or a review on using an industry tool? Those things certainly require someone who is a practitioner in your field.
Even the brand voice and style of writing depend on your current content strategy (if you have one). Are your writings more conversational in nature or it is purely academic?
Those matters will help you decide on the type of content writer that suits your needs.
Step 2: Look for credible content writers
Don't just find any writers who write pieces of content. Filter out any blog post creators who don't have any experience in technical writing about your industry topics.
You want to ensure good quality in your content produced by people you're looking to hire. 
The question here is where to discover content outsourcing writers.
Referrals
Start asking your networks if they know a freelance writer who can write for your brand.

Potential writers vouched by people you know are good recommendations.
Your contact/s can speak about the credibility of writers they've worked with (or know). You could also ask them about the writer's writing output, communication style, and other pertinent matters you think are worthy to consider. 
Besides referrals, you can opt to post job ads on top freelancing websites.
Freelancing websites
Here are top freelancing websites where you can post your job ad:
There are of course other freelancing platforms or websites specific to freelance writers, but the ones I've mentioned above are the best places to start your prospecting.
When posting job ads, it is best to use any applicant filtering techniques.
One that I recommend the most is adding lines to your job description, such as using "bacon" or "breakfast" in your subject line or any words or phrases variable to your job description.
You'll find that this is an effective way to weed out applicants who don't have attention to detail.
In addition, you can see applicants who are very creative in their applications. Instead of just putting "bacon" or "breakfast" in the subject line like "bacon content writer position", they write creative subject lines such as "Baron & SharpRocket team eat bacon for breakfast win".
Step 3: Assess your writers through tests
There are several factors to consider when choosing the best freelance writer for your site, but here are the top ones we always check.
Request sample work
At most, you'll find writers who have sample works ready to submit to employers.
While I don't judge quickly, in our experience, the quality of sample kind of content isn't always the same as the actual writing once you hire them.
It is best to get them to write a paid sample work. If you are involved in the content ideation process, you can send a list of specific topic good ideas they can choose from and create content.
There are two advantages of doing so: you get content that you can publish on your blog (if it fits your quality preference) and you get to see the actual work for the writer.
That is why it's important to choose the top one or three freelance writers you really vouch for from your prospecting strategies, so you don't have to pay a huge amount just for samples of work.
Compare rates per article
Communicate to your top prospective writers on their rate per article. This is a good basis when choosing which one fits your budget. You can ultimately hire the person as an in-house great writer if it's a better option for cost preference.
Know their payment preference
This is another factor that other articles on outsourcing content writers don't include.
While there are payment options available like Paypal, Payoneer, or international transfer wires, remember that freelance writers from other countries may not have the same payment option you prefer.
Get that matter discussed earlier when assessing a potential content writer.
Communication
Whether you communicate with the writer through email or on freelancing platforms, you'll get a sense of the response time of the writer.
This is crucial in the onboarding and content creation work, as you don't want delays to happen with your content.
Step 4: Hire your preferred content writer
Once you assess content writers and hire the right one for you, have a proper onboarding process.
These are some matters you have to brainstorm and finalize:
Overview of your company (and the style and process of sharing it with your newly hired content writer).

The flow of the content creation process (from content ideation to publishing)

Turnaround time for each phase of the content creation process

Payment preference and system
For the last part, it would be easier if you have a payment preference for content writers. Whether you choose an upfront payment option (half of the cost is paid before the writer starts writing the content) or full payment upon completion of work.
Step 5: Create a workflow for the content creation process
The process is key to scaling your content marketing campaign.
Without the proper workflow, there will be miscommunication between you and your content writers. It's important that they understand well the importance of each phase and how well each phase is integrated into one another.
One thing you don't want to miss here is the discussion of the turnaround time per content. Each content depending on the type, length, and subject matter has a specific range of days to get finished.
Start brainstorming (with your team) of a good content creation workflow dedicated to freelance content writers.
Step 6: Build stronger relationships with content writers
Employ empathy when dealing with freelance writers. Their creative professional side may be affected by many different factors that don't involve work.
A quality 1-on-1 meeting with each of your content writers once every week is good enough to establish strong relationships with them.
When people are being taken care of, being appreciated by their employers or agency partners, they can do better at work. And therefore, it helps you in the process of producing the highest quality output of content that you desire for your website.
Final thoughts
Outsourcing writers with your content creation needs doesn't have to be complicated.
You can do it effectively with proper planning and execution. I hope the above step-by-step process gives you a head start to hiring freelance writers that produce great content assets for your brand.
How our LINK BUILDING AGENCY builds 250 links/mo consistently using Predictable Link Building Methodology™…
Using a SIMPLE and PROVEN system

Using a SCALABLE strategy
No private blog networks
No creepy outreach emails
SHOW ME THE FULL LINK BUILDING STRATEGY