Apartment absorption (the rate at which new units are rented out) is now at the highest level in three years according to the U.S. Census. With that, more opportunities are getting into the hands of apartment professionals.
While the demand is extremely high, one must be able to cope it up with solid rental marketing that includes a proper SEO framework and a set of link acquisition tactics.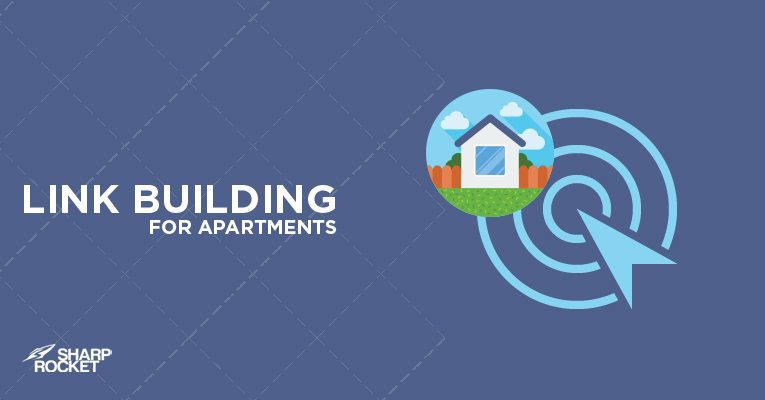 In this post, we'll focus on how you can capitalize on effective link building techniques for apartment websites.
GET RESOURCE LINKS FROM SUMMER/OFF-CAMPUS HOUSING CITY PAGES 
This is my first in the list given that there are bulk opportunities in this link market. Basically, summer housing/off-campus housing pages are resource lists of available housing options for both students and interns in a local area.
Edu websites have these valuable pages for current and potential students with links to trusted apartment sites.
If you are hyper-local at this stage, building inbound links from this type of resource page benefits your site from a relevance signal.
National apartment sites with available cities catering to clients can also take advantage of summer housing links pages.
You can find off-campus housing city pages from Google search using any of these search phrases below:
site:.edu "Off-campus" housing [CITY] "resources"

site:.edu "Student housing" [CITY] "resources"

site:.edu "Internship housing" [CITY] "resources"

site:.edu "On-campus" housing" [CITY] "resources"

site:.edu "residential" "housing resources" [CITY]

site:.edu area rental websites [CITY]

"Off-campus" housing [CITY] "resources"

"Student housing" [CITY] "resources"

"Internship housing" [CITY] "resources"

"On-campus" housing" [CITY] "resources"

"residential" "housing resources" [CITY]
Make a list of qualified housing city pages in a spreadsheet along with appropriate contact details. You can check out this guide on finding email addresses on websites.
Furthermore, if you want to collect more link opportunities, you may run some of the links pages through LinkMiner to find if there are any broken apartment sites.
A plug to this favorite link checker tool can help find any broken domains or links. It also provides the number of unique referring domains for each external link (see image below)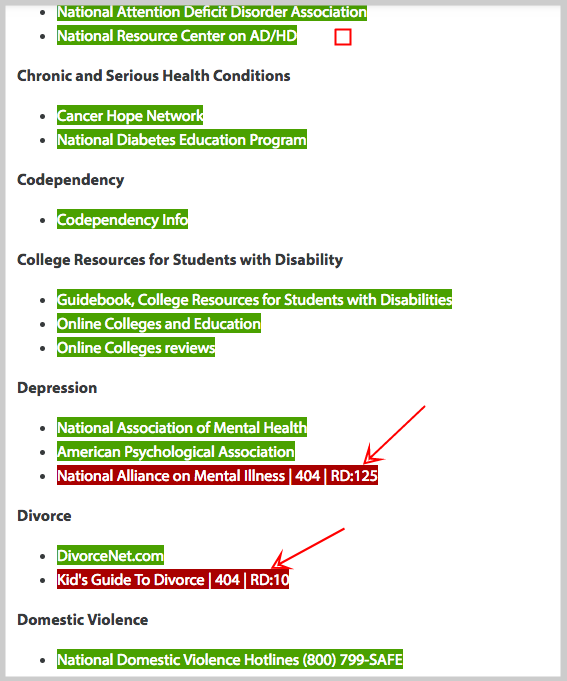 Here is an apartment site that hasn't been existent for years, but has attracted a good number of referring domains (75+) including inbound links from .edu websites. It's a low-hanging fruit, if you may, that will give very quickly summer housing pages that can be added to your list of link opportunities.
Finally, craft a solid email copy to be sent to your local outreach prospects – summer housing pages. Then acquire a link if you properly do these initiatives.

LEVERAGE EMPLOYEE DISCOUNTS
University websites have their human resources sections available to their staff employees – which include benefits like discounted apartment services using coupons.
Having this in mind, you may search for any available perks program pages of university sites and try to acquire links through a simple discount code outreach.
Start your search using any of these keyphrases:
[CITY] site:.edu "employee perks"

[CITY] site:.edu "employee benefits"

[CITY] site:.edu "employee discounts"
Collect all local link opportunities with contact information for each website.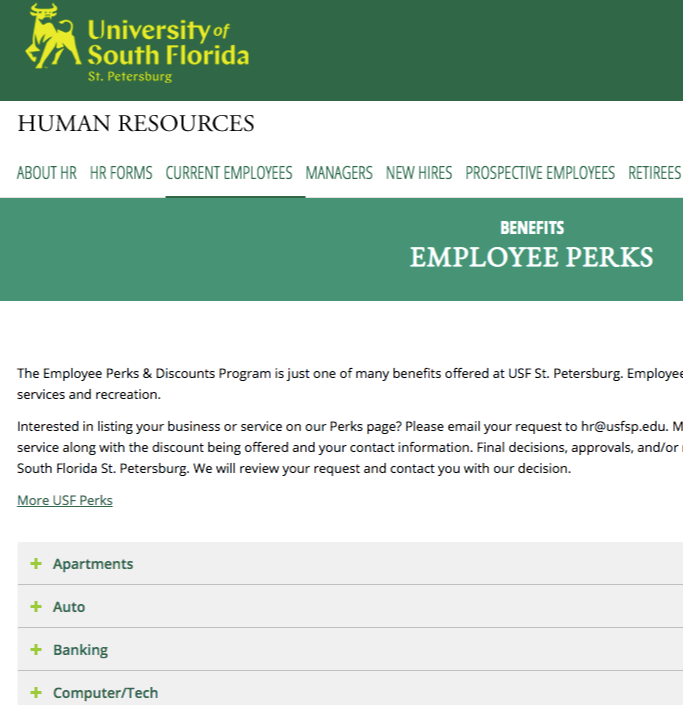 For outreach, you can use this email template below to acquire resource links from employee discount pages.
Subject: Employee Discount for [University Name] Employees

Hey [First Name],

I noticed that you have a list of businesses offering employee discounts:

[employee discount page]

I just want to let you know that we are offering a [discount%] on all our [category] products exclusively for [University] employees.

They can also use this promo code [insert promo code] when they purchase on our online store.

Let me know if there's any other information you would need from us.

Thanks, [First Name].

[Your Name]
MAXIMIZE VALUE-ADDED VISUAL CONTENT 
Visual content pieces like infographics still work in 2019. The difference between an outreach campaign with optimal results and one that flopped in link performance can best be understood in any of these factors:
Validity and credibility of data source

Targeted audience's needs

Contextual relevance of outreach emails (not just personalization)
Many times, link builders would try to produce several infographics at once, publish them on a blog and promote it massively to publishers. It doesn't work that rush.
There are visual content suited for a rental apartment industry like charts, maps and slideshow-type of piece.
A. CHARTS
B. MAPS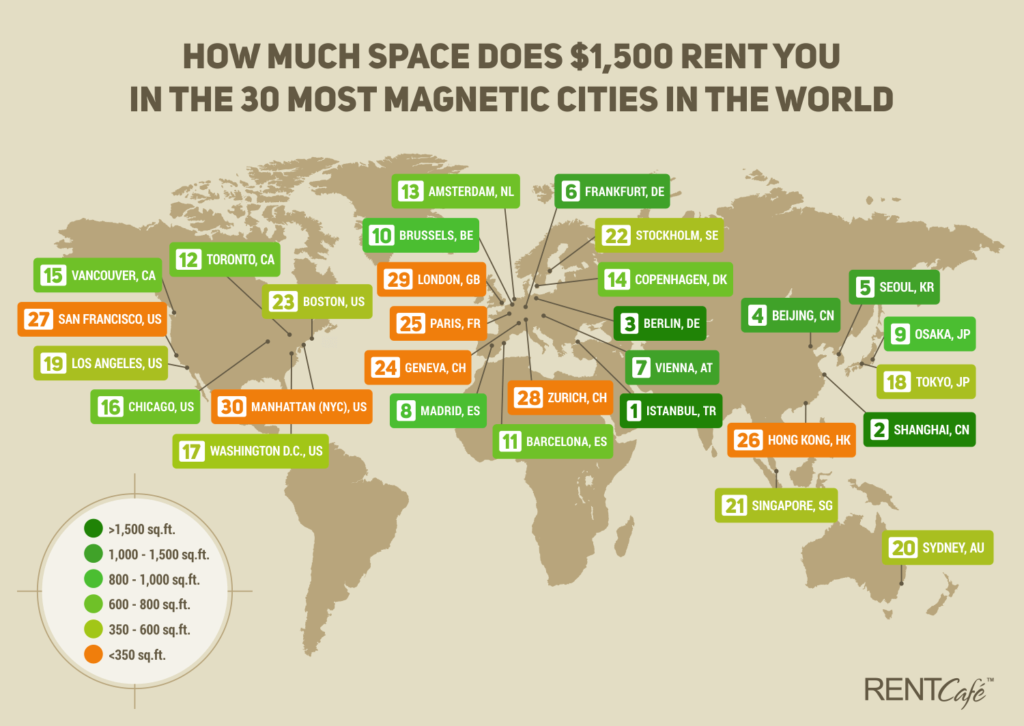 C. SLIDESHOW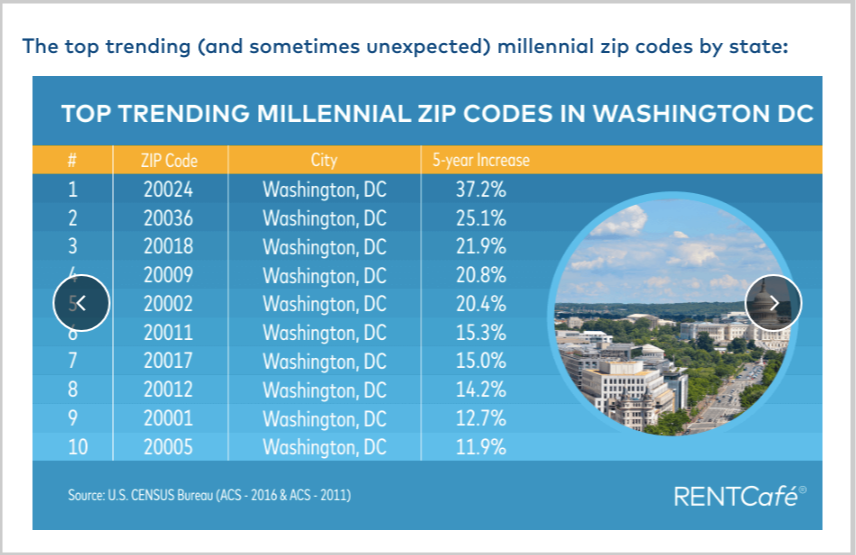 RENTCafe beautifully created visual content on a regular basis. This led them to acquire both authority manually-built and organic links for their apartment SEO campaign.
This type of content campaign may need strong buy-in from the management in case of marketing budget – but can surely bring return on investment if done correctly. If you are into doing link building for apartment sites, you're not just concerned with the quantity of deliverables, but of possible conversions brought from doing the linkable content campaign properly.
LINK BUILDING FOR APARTMENTS
Pursuing discount pages, summer housing city pages, and creating visual content pieces are some of the methods to get relevant authority links for apartment websites.
While there are other link building approaches, it can be discovered by looking at what top niche apartment publishers are doing in terms of content creation.
How our LINK BUILDING AGENCY builds 250 links/mo consistently using Predictable Link Building Methodology™…
Using a SIMPLE and PROVEN system

Using a SCALABLE strategy
No private blog networks
No creepy outreach emails
SHOW ME THE FULL LINK BUILDING STRATEGY