When people discuss link diversity, they basically refer to a methodology of getting links from various kinds of pages of different websites. 
Such link diversity includes a ratio of homepage links to deep page links, a mix of do-follow links and no-follow links, anchor text variation, links on different page locations (link placement), links from websites with different Domain Authority (DA), and links from websites with different TLDs.
These common factors of link diversity are critically important, but a newbie SEO professional wouldn't have much time to check each one of these factors while they are executing every facet of a link building campaign.
It's hard to diversify if you're into the execution stage. The best that I recommend is to go all-in with the strategy – i.e. understanding what kind of pages need to acquire so you can concentrate your efforts on work alone when it's execution time. 
How to Diversify Your Link Profile 
Here are four useful tips to help diversity your link profile in the strategy phase: 
Employ different methods.
Have different link building groups working on different tactics
Tap different linkable audiences
Leverage latest and recent link opportunities
1. Employ different methods
Every link building tactic is normally targeted to a specific type of page–for example, broken link building for links pages, scholarship link building for scholarship pages, and blogger outreach for guest blogs/articles. 
By applying different link acquisition methods, you are able to target different types of links from different pages — allowing you to diversify your link profile. 
Of course, each link building tactic will require more than one person to execute all phases of the campaign. If you want better results, your link prospectors and outreach specialists should be well-trained to execute their tasks.
This idea may be turned down by solo link building consultants given that they don't have a huge team to facilitate all of these methods. While that's true in a sense, they could still employ these methods one at a time. 
For instance, it's possible to conduct a blogger outreach for one solid content piece for two months, and then work on a scholarship campaign when all you're doing is waiting for links to live in your blogger outreach campaign. You can then switch your resources to another link building method 
If you discovered one type of link that demands huge opportunities in your space (i.e. summer housing pages on .edu sites).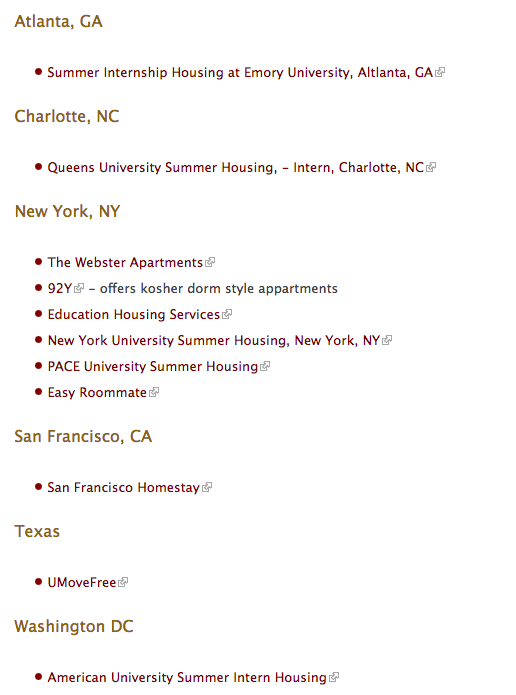 By doing so, you're not limiting yourself to one or two types of links; you vary your link type through a variety of methods. 
2. Have different link building groups working on different tactics
This is an effective strategy that I've found to be true to a few of the clients we're working with. We are not the only outsourced link building provider, they got another one or two link building agencies or teams working with them.
Not only are we working for different pages (dedicated pages to build links to), we also employ link building tactics. 
That allows them to diversify the types of links they're getting on a month-to-month basis. 
So if you've got a huge budget on your plate, you may assign different pages and work towards different tactics with the help of your outsourced teams. 
3. Tap different linkable audiences
In a white-hat style link asking approach, where we prospect for resource pages, the basic idea to scale things up is to tap different linkable audiences for each content you create. 
So let's say, you will create a piece about bullying, another piece for kids and teenagers, and there may be content assets dedicated to veterans and PSTD sufferers.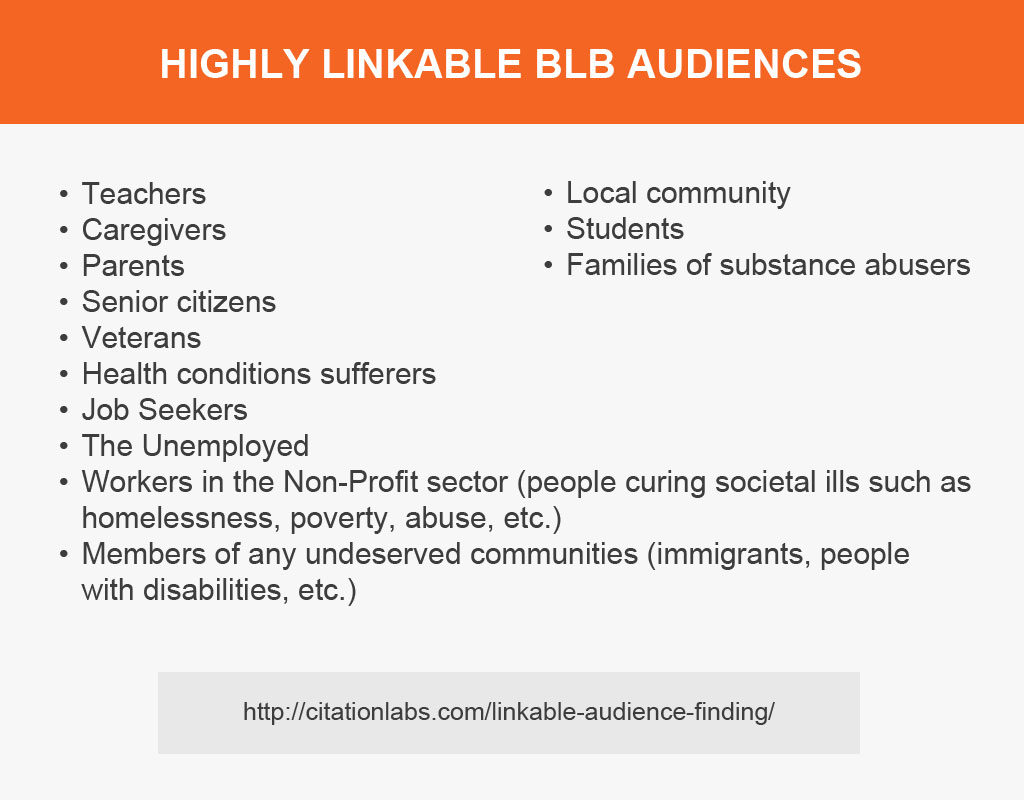 These are linkable audiences you can target for each of your content assets. So it's not just a variety of methods you're applying, you're also targeting resource links from different topically relevant pages.
4. Leverage latest and recent link opportunities
When SEOs talk about link diversity, they focus more on anchor text variation and other common factors I mentioned earlier. While these are all part of our topic today, link diversity is also about finding and pursuing recent or latest and credible link opportunities.
If you can build real links that translate to real business value like getting coverage for a story on a top industry news outlet, it'll be worth your time receiving additional business exposure and assisted conversions.
Start with the recent links of your competitors. Plug in your competitors' domains in a link analysis tool like Ahrefs. See their recent links for the past few months and identify what they've produced or covered on their blog to assess if these are replicable or could be turned into a unique angle of yours.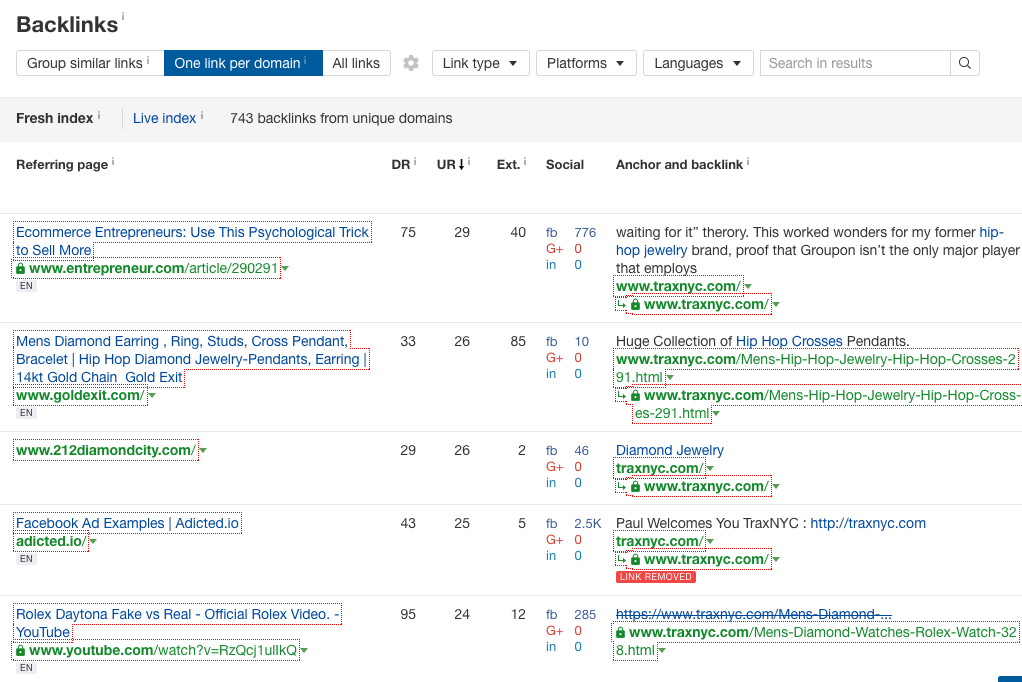 By getting a more systematized approach in pursuing authoritative links, you're likely to diversify your link profile — with both organic and manually-built backlinks. 
You can check out this anchor text optimization guide by OutreachMama. 
BUILDING LINKS THE NATURAL WAY
When a natural backlink profile is forcefully done and isn't done really naturally, there's a chance that what has been aimed won't be achieved — a natural backlink profile indeed. 
Employing a variety of white-hat link building techniques, customizing campaigns to suit different linkable audiences, pursuing a variety of links to different web pages, and pursuing credible links at your own best are ways to really diverse your backlinks. 
How our LINK BUILDING AGENCY builds 250 links/mo consistently using Predictable Link Building Methodology™…
Using a SIMPLE and PROVEN system

Using a SCALABLE strategy
No private blog networks
No creepy outreach emails
SHOW ME THE FULL LINK BUILDING STRATEGY