The demand for high-quality links has grown over the years, as more and more companies see the need for further establishing a solid link acquisition campaign that'll heavily impact their websites' organic traffic performance.
With that burden, doing a specialized marketing in-house will require solid training and execution processes to consistently deliver certain KPIs of links.
Both of these necessitates effort and time to develop, and so, companies of any type or any size, are now looking for a specialized agency to partner with for their link building needs.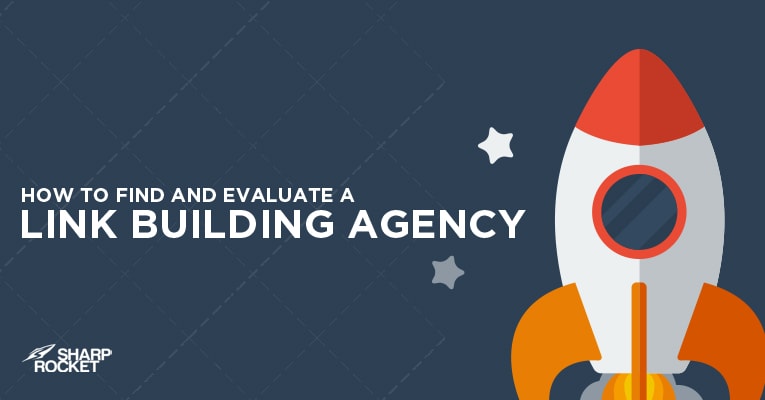 If you're looking for a link building agency that will best serve your needs, you need to find them, evaluate and choose one that fits you.
How to Find a Link Building Agency
In general, there are a lot of references and platforms where you can source out a list of agencies to start evaluating.
You can start with these sources to get your list:
Referrals from partners/companies you've known outsourcing their link building work to others.

Contributors on top authority sites with highly restricted editorial guidelines (i.e. Moz, SearchEngineLand, Ahrefs),

 

and blog about link building.

Speakers of local events with mind-blowing presentations on link building. 

Ranking agencies on search engines for keyphrases, "link building company" or "link building services".
You don't need to spend weeks in getting your initial list. The next step is what you should be investing your time in – evaluating a link building agency.
How to Evaluate a Link Building Agency
Assuming you've contacted a potential link building partner and scheduled a call with them, here are inputs you should definitely ask questions about and get answers at the end of your discussion.
1. KPIs (Key Performance Indicators)
It's critically important to know how you can track their performance. Do they both have lagging and leading indicators? Leading indicator is links they produce on a monthly basis while lagging indicator is the search traffic they've generated from content assets they've created.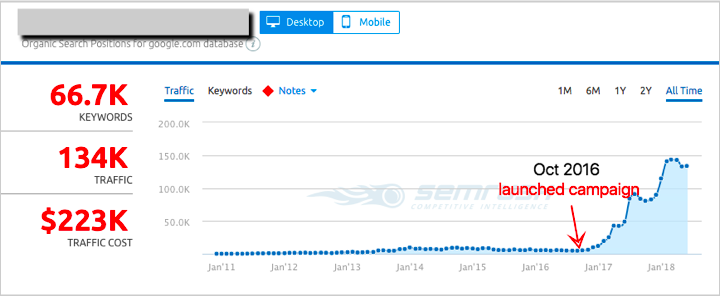 Knowing that allows both of you to set expectations on what to deliver and what kind of report should be presented at the end of each month or project period.
In most cases, you'll find link building agencies whose main offering is a support to the overall full-SEO campaign of a business (which happens generally with SEO agencies outsourcing their link building projects to the firm).
Primarily, those support link building agencies provides deliverables of live links they've acquired for their clients – excluding any reports of organic traffic performance of the website.
Given support link building agencies don't have a full control over the website, specifics to technical SEO and content management, and whose main focus is on external link acquisition (guest publishing, link reclamation and broken link building), you shall expect reports of ONLY links acquired, not the impact of them to organic traffic performance.
The question maybe good to ask is, what's the value of links? If it's not the organic traffic performance that'll be reported, how do you ensure those links will have an impact to your clients or websites?
That leads to second input.
2. Case Studies
Every link building agency should have a document of their case studies.
Link building case studies will help you know they'd helped their past and current clients grow. Though they may not have a full control over the entire full SEO campaign, links they've acquired should have a significant impact to the site's organic traffic.
Ask if they have worked with clients within your sector or in similar markets. This brings familiarity in the market and provide suggestions as to what link building strategy best fits for that and what types of resources are needed to acquire high-quality links.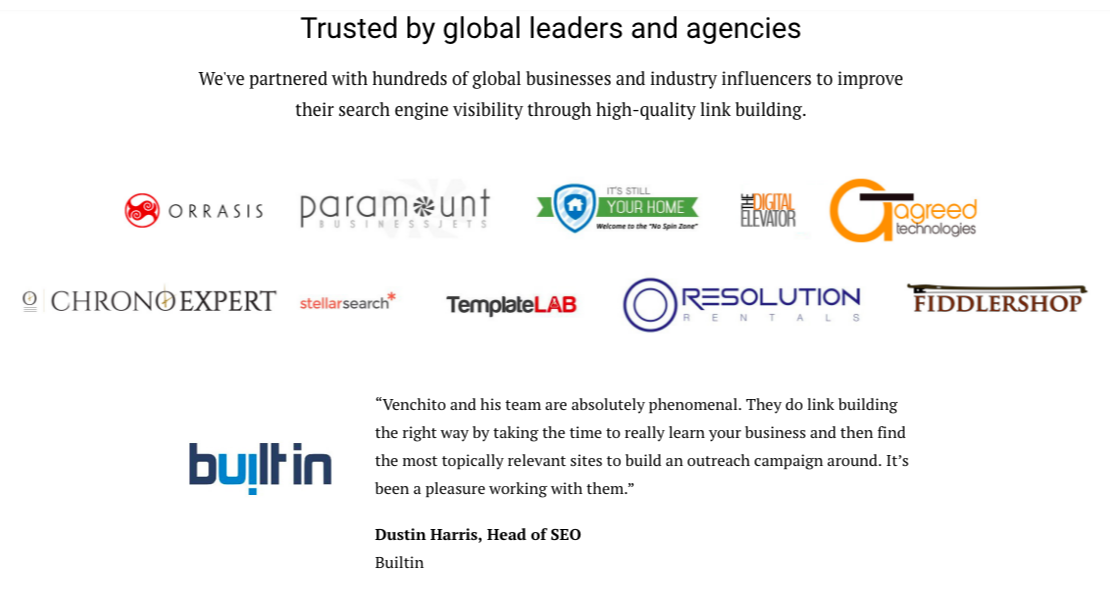 There would of course be agencies who didn't have any link building experience in your market, but you can discern if they are being transparent or trying to just be impressive with awful inputs.
3. Processes, Strategy and Tactics Used
Ask questions about your prospect link building agency's processes, link building strategy and tactics.
Your contact person (sales person, specialist or the agency owner himself) may not fully give you the details, but an overview of how they work, and their strategic recommendations is a big indicator for a successful beginning with your link building campaign.
It is best for you to know by yourself what are the current and effective link building strategies and what types of links that could make an impact to your website's traffic growth. This will help you gauge the ability of your prospect agency to depart from the inefficiency of some link building tactics and low-quality information within the SEO space.
4. Communication
Last but not the least, you shouldn't forget to ask about the contact person you'll get in touch once the partnership begins.
Perhaps, the agency director himself will be your contact person or you'll be assigned with a Project Manager. Whoever it is, that person should directly work with you for most of the following tasks:
Orientation of the strategy and recommendations to kick-off the campaign

Discussion on the resources needed from both parties

Regular updates on the progress of the campaign

Deliverability of reports or spreadsheets for live links in a given campaign period
There are a few reasons why you should have an idea of the link building agency's communication process:
To eliminate unnecessary emails due to back and forth discussions with the people who are not involved in the campaign.

To set clear objectives at the commencement of the campaign and have clear action plans to get there.

To know what to expect from both parties to get things done
Overall, you want to be looking for an agency who can communicate with you a glimpse of their processes which will increase confidence and build trust to the partnership and will set realistic expectations on the campaign.
If you have questions, feel free to comment below. And you can also follow me on Twitter @venchito14.