Without content, it's tough to build links.
Content ties the interest of the linker and your brand.
The content that has the highest value proposition to the end-user proves to get the right types of links.
Well, you can use content in two ways.
Reach out to a potential linker and offer your content as your value proposition. Your content matches the needs of their blog audience and in return you get a link. Success.
Or, create content that attracts links over time. Manual outreach is part of it, but because the content consistently attracts potential linkers, link building becomes almost automated.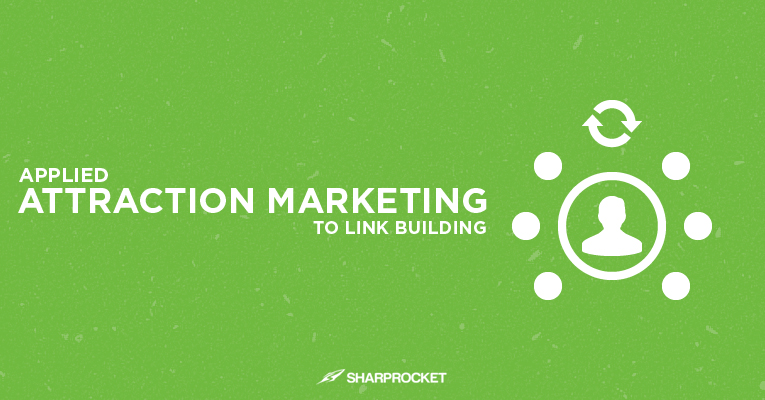 Attraction Marketing
We'll focus on the second — attraction marketing.
Attraction marketing is the process of drawing interest to a company, product or service using carefully devised techniques. The goal is to attract potential customers to the way the item has bettered the seller's own life.
When you focus your efforts on executing a strategy that attracts link opportunities for you, you get the most leverage.
While you can't choose which page links to you naturally, you can expect a consistent link growth for your pages with a link-attracted content strategy.
On Building Assets That Attract Links
Content assets must have its intended purpose. Creating content assets for the sake of fulfilling your editorial calendar is useless.
There is economics in a content-based link building environment we all have to consider. Links, as the main primary goal for an informational page, can have a secondary effect and value to the bottom line surface of the brand.
The right types of links will get your content to increase its search visibility for target keywords by making it rank better. But an additional secondary value to that is if those links can push further the secondary effects to the brand.
Attraction-driven links have high relevance standpoint
The right type of content attracts the right type of links.
When you compare links driven through manual outreach and links naturally acquired through ranking content for search, you can see different patterns of decisions.
For example, in manual outreach links, you can decide what websites or blogs to do outreach to.
From a relevance standpoint, if a team of link builders doesn't understand the relevance of links at its core, you run the risk of getting not-so topically relevant backlinks for your webpages.
Links attracted in any form have a higher assurance for relevance particularly from publishers who perceive your content worthy of reference. Content creators can be assumed to link only to sites and pages that are relevant to the information they're creating content about.
In general, links with more attraction marketing intent can have relevant links acquired that fit three important link factors: relevance, trust, and authority.
Links attracted push referral growth
Relevant links are likely to get clicks from its referring pages especially if those links drive click intent, such in the case for referential links. It gives an additional desire for the reader to look for more information.
If a content asset that ranks for search gets referential links from publishers, there is a likelihood of referral growth.
Given that those referential links can drive referral visits to their referring pages (your pages), you increase the odds of more content creators in your industry vying for more references. Chances are you multiply referral visits to your content pieces when you get more of this type of link. 
Links attracted increases content's search visibility
With an initial solid manual outreach to get links to content, that page can rank for its target keyphrase. If keyphrase is referential in nature, when it ranks, it attracts more eyeballs from publishers who consistently discover updated and latest pages to cite on their own content works.
Attracted links can be turned into meaningful relationships
The law of reciprocity states a mutual exchange of value.
When you've been given a link by a publisher, there is an inherent desire to give something in return. While it may not necessarily be a backlink as well, you could perhaps send an email message with a thank you note in it.
Given that those recipients are actually the ones who link to in the first place, there is a built-in connection to respond to your email.
A subtle message for people who naturally link to your brand can lead to meaningful relationships, which then leads to more in-content links in the future.
Attraction Marketing Applied to Linkable Content Creation
When you build content pieces for link attraction, you think an end-to-end process.
From topic research to content's organic link acquisition activity, you ensure every step is tied into every other step.
A well-thought initiative for topic research, for example, should perceive the right audience for outreach, when it's content promotion time.
Every activity in the way must be well coordinated to ensure a much larger success in the campaign's end results.
A. Find referential topics or source-to-cite queries
Content strategy starts with ideation or getting blog post ideas.
Generating content topics for a specific purpose is vital to the success of the content marketing campaign.
For an attraction marketing-driven campaign, you want to find topics that have a chance to earn links from publishers.
These are normally referential topics or source-to-cite queries.
Content creators refer to valuable pages by citing them on their blogs.
Before diving into topic research, it's important to understand why people are actually searching for (even linking to certain pages) for additional references.
1. The difficulty of defining, describing, and explaining the topic
Is there a demand for the keyphrase to come back again for another time and search for that same keyphrase again?
Think about it. If a content creator wants to know what this jargon means because it's difficult to explain it in layman's term and may require definition from a credible author, it has a chance to be included in another content piece by directly linking to the source page.
This is an initiative of content linking to the definition of a technical term as it gives the entire overview of what the phrase means.
While you might be aggressive about this and try to create your own definition of every technical term and publish them on your site, it's important to understand the difficulty as well as the demand for the keyphrase.
Other examples are concepts that can't be published by non-practitioners. Any new industry concepts require technical expertise to explain it clearly to its intended users.
IIf your brand can simplify a concept to be better consumed by its target audience, this makes the topic feasible to attract potential link opportunities from publishers.
2. Ease or convenience
For basic applications that demand more attention and time to create is an opportunity for content creators diving in the attraction marketing idea.
Here are some examples of the type of content that aids people to create content for personal purposes:
Rental Income Expenses Template (SPREADSHEETS)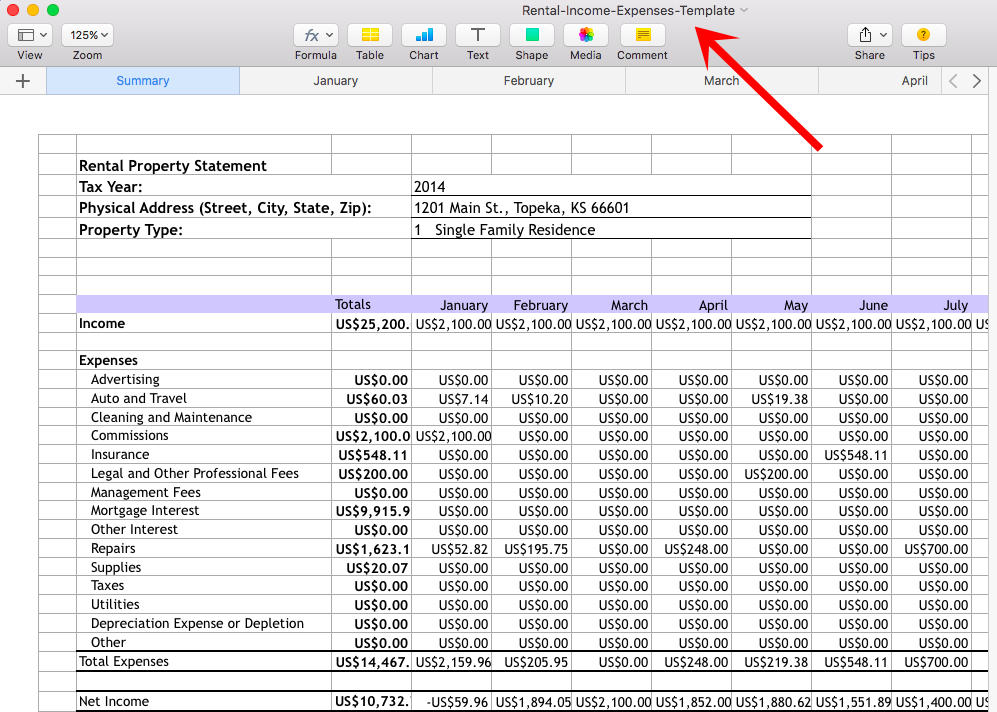 MBA Recommendation Template (RECOMMENDATIONS)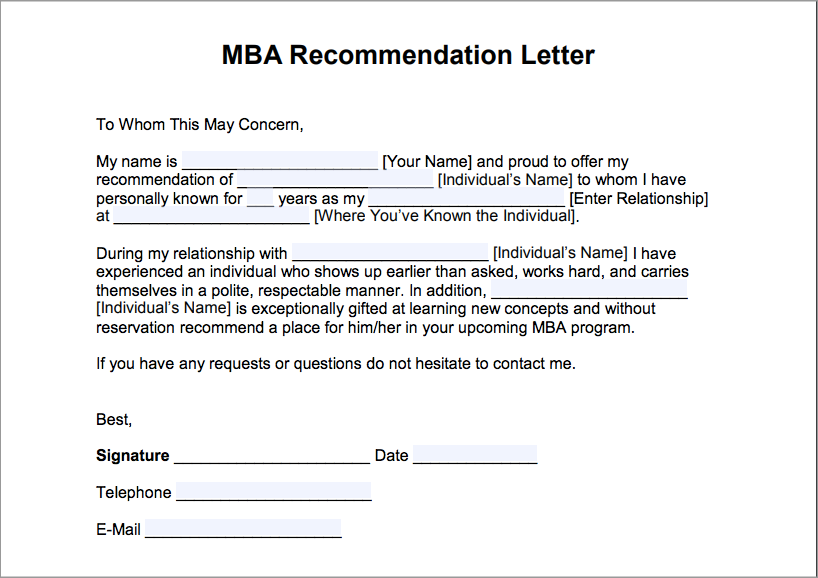 Other types of templates:
letter template

estimate template

proposal template
Most of this type of content would be more useful if they can be customized immediately. PDF forms uploaded to websites require more friction as it needs to be converted to an editable file format.
Regardless, sample content pieces with editable sections are topics to consider for an attraction-driven linkable content.
3. Additional credibility for content
Referencing valid external sources increases the credibility of the content.
Topics of a survey, data, numbers, and statistics have high possibilities of linking as they are deemed necessary to make a content piece updated, relatable, and credible.
Finding Source-to-Cite Queries
Look for any queries that fulfill the aforementioned needs:
the difficulty of defining, describing, or explaining a topic

ease or convenience

additional credibility for the content
Discover any of these source-to-cite queries in your industry:
statistics

data

template

letter

sample

It is best to look at the current linking patterns of the top-ranking pages for your preferred queries. Here are things you have to consider:
The average number of unique referring domains of currently ranking pages for the query

Type of links (citable, branded, etc..)

Link placement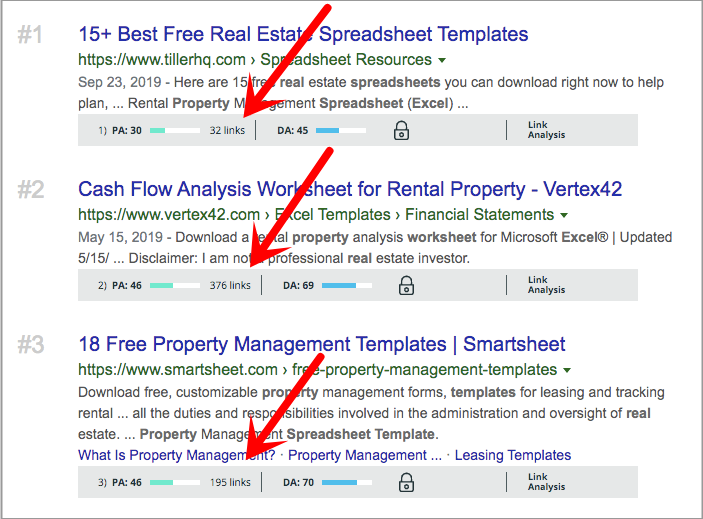 By having those considerations, you can then estimate a good number of links to expect when the content ranks for the query.
B. Use manual outreach to acquire initial links to rank for those queries
The competition of the search for the key phrase matters whether you can easily rank for it or not.
If it happens that the keyword difficulty is too high and the ranking pages have more than 50 or 100 links attached to them individually, it will require a massive outreach campaign to even get the page 2 or 3 ranking spot. That's the reason why it's important to study the topic of competition. The question you need to ask, "does my site have enough authority for my new page to rank for the query?"
That being said, investing your efforts into initial manual outreach is needed to get the initial backlinks to rank for source-to-cite queries.
From the Future agency recently launch a useful tool that can semi-automate the promotion process of a content piece.
It solves that one overlooked simple strategy in content promotion — which is basically reaching out to all brands, sites, and publishers you've mentioned on your page.
Given that, if you can reach out to these mentioned content creators, there is a reciprocal benefit you can gain in terms of a link, mention, or social share of your content piece.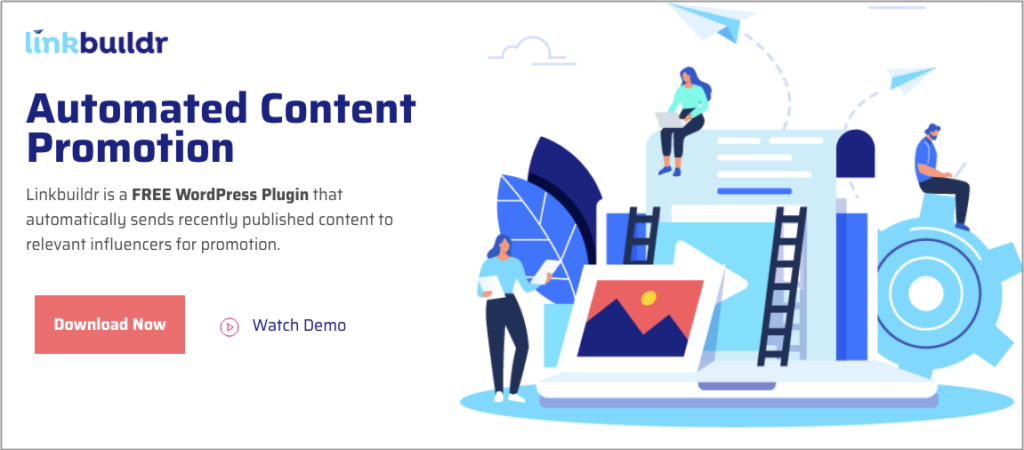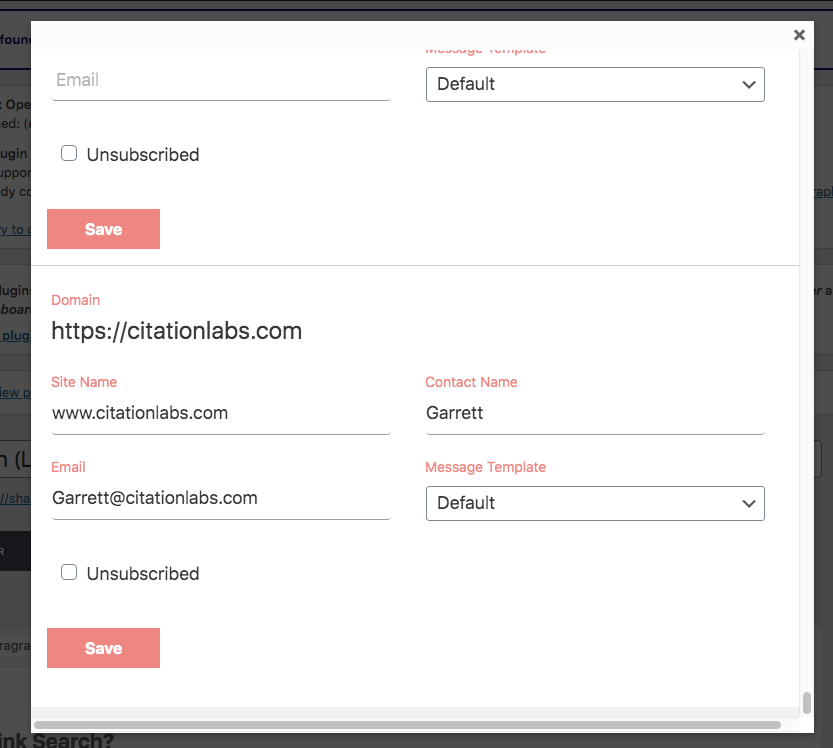 You can also reach out to publishers who've linked to content assets similar to yours. Discover those linking pages using Ahrefs in two ways:
Use Backlink Explorer to find all pages linking to a similar content

Use Content Explorer to find highly related pages and discover links to them
The leverage to push the content to dominate the first spots for a source-to-cite query is certainly difficult.
Your results depend on the quality of your content and the relevance of your link prospects to your page.
The moment the page dominates the top spots for the query, you can expect links from people who've used your content as a reference to their online works. The more links you get from this almost automate the process of link acquisition, the higher it'll climb to the top of the search.
C. Use optional paid advertising to build more momentum
Another way to build up the content higher in rankings is to spend a minimal amount of money on advertising (~$100).
There are two advertising options you can use: pay-per-click and Quora.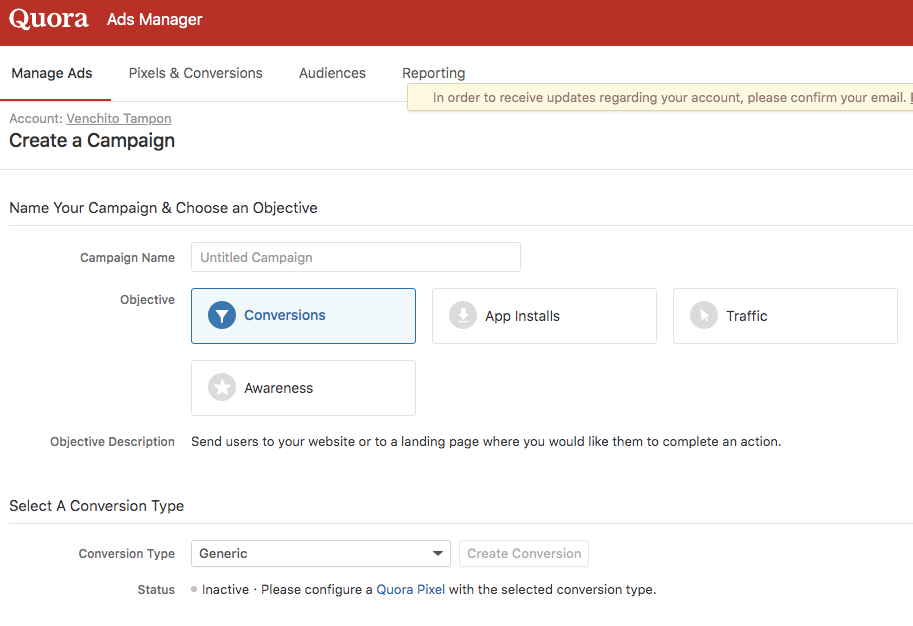 Depending on the cost per click for the query (for PPC) and the number of possible visits from Quora, you put more eyeballs to your web asset, which then leads to an increase in search visibility for the query.
Google paid advertising also gives you the leverage to first be seen when people search for the query. This means they have more chances of consuming and eventually including in their publishing initiatives.
D. Use Aware or Ahrefs to monitor links and mentions
Use tracking tools to monitor any new links to your source-to-cite content piece. By doing so, you can check the advertising spent or the return on efforts you gain from doing the initial manual outreach.
There are secondary effects you might miss out if you focus alone on bare link metrics. Try to monitor or at least look at the next set of links after you rank for the query as well as the relationships you've built or might have built during the process of content promotion.
Build Momentum in Attraction Marketing
One attraction marketing method is to let people come to you because they've known your brand.
While that's easy to say, it's not a reality for many brands online. Some of them must build the initial momentum to get the initial visibility in order to attract people they expect to have for their website – whether those are link opportunities or branding and relationship networks that can scale the online business.
Whatever it is, build momentum first, then leverage on what words for content promotion, and start seeing results from both branding and link perspectives.
How our LINK BUILDING AGENCY builds 250 links/mo consistently using Predictable Link Building Methodology™…
Using a SIMPLE and PROVEN system

Using a SCALABLE strategy
No private blog networks
No creepy outreach emails
SHOW ME THE FULL LINK BUILDING STRATEGY