TRANSCRIPT
In this episode, you'll discover untapped backlink opportunities for your blog that you often missed out on as you publish new content pieces regularly. 
At the end of this episode, you get to practice different ways to market your blog content without the crazy stress of hiring more content marketers or even without spending excessive time brainstorming for strategies. I'll give you the exact strategies on how to turn your blog into a highly linkable machine. 
Blogging is a great way to start pushing out content that serves a targeted audience.
But blogging alone, like what other brands and publishers do, won't get or earn you links.
Competition does this. And what you need is to stand out in the market, to be able to earn attention, visibility where people could actually cite your work for their content. 
The strategy in blogging for links should be refined over time. 
However, there are fundamentals you can start right now to turn your blog into a link building machine. 
Let's get started.
The first is to:
Invest in evergreen content assets
Timely, trending content pieces help build initial attraction, as it speaks for the latest happenings in the industry.
But if you're seeking long-term traction that gets publishers' attention plus organic links, you invest in evergreen content. 
And by evergreen, this means that the information could be used time and time again. It only needs some tweaks and updates every year to serve its content consumers with more relevant information.
The key for brand blogging is to balance the two: evergreen and timely content pieces.
One recommended tip here is to have a page with its URL that's not year-dependent, meaning if you're into fitness, you don't create a page with its URL, "fitness tips 2021". 
When next year comes, you have to change the URL again; one thing you can do is to have the URL settled for just: fitness-tips or fitness-tips-this-year
When you build these evergreen content assets, you want to invest heavily in content promotion. If you have a limited budget, you prospect for authors in your space who could potentially distribute your piece or put more eyeballs to the page by linking to it from their own webpages.
I've seen so many 10x content assets that often missed out its potential, given they're not promoted much.
This is what we call the content flywheel.
When you publish a solid content asset that serves a likable audience, you build links to it; then, it attracts more from other publishers as it gets ranked for specific keywords and/or from other channels.
You build another one and get links again for that content piece. Then as you build momentum, you get to see this content flywheel — where every content asset you publish has an audience ready to promote it socially.
What you want here is to capture these audiences quickly, so as soon as you publish content, you have an audience ready to promote your content. 
Though we're talking about link building, one of the most important pieces in content marketing is investing in lead magnets to turn your visitors into email subscribers.
These email subscribers, indirectly, can help your content get more visibility, which can later translate into more linking opportunities for your blog.
To turn your blog into link building, invest in evergreen content assets and experience a content flywheel yourself. 
Next is to have:
Implement a linkbait strategy for your blog
For brands who have established authority in the space, it's easy to set this up, as they have existing readers and eyeballs to put this strategy in place.
But you can have a linkbait strategy even if you're starting.
One way to do that is to invite authors to write for your blog. These authors aren't just content creators for hire; you want to go after people who have contributed content to other publications in your industry.
They may, at some point, have an existing audience you can capture for your brand. 
What you need when you craft your outreach email is to establish the answer to the question, "what's in it for me?".
This is crucial because these authors won't take the time to write content for your blog without them benefiting from it. So start by asking yourself this question. 
As a brand, what is something you can offer for authors in exchange for their quality content? 
I remember writing for several SaAs blogs in the internet marketing space. I get premium access to one of their tools for 6 months or 1 year in exchange for writing quality content for them. 
If the author has a business ongoing, it's a no-brainer not to want those free stuff — which could be considered as an investment on their part. 
So I want you to look for available resources as a brand. What is that something that you can offer to your potential blog authors in exchange for their content? Of course, the higher the perks are, the higher demand of quality you should be receiving in terms of content. 
Can you offer 6 months or a year premium access to one of your tools or services? A mastermind or exclusive VIP access where they can collaborate and learn from top-notch experts in your industry? 
Start a linkbait strategy for your blog and see results for yourself. 
And one of the effective strategies that I've seen with local brands today is this:
Create an awards type of content
This strategy has been overused before by marketers, but I've still seen this technique heavily used by brands today — effective only if they do it the right way.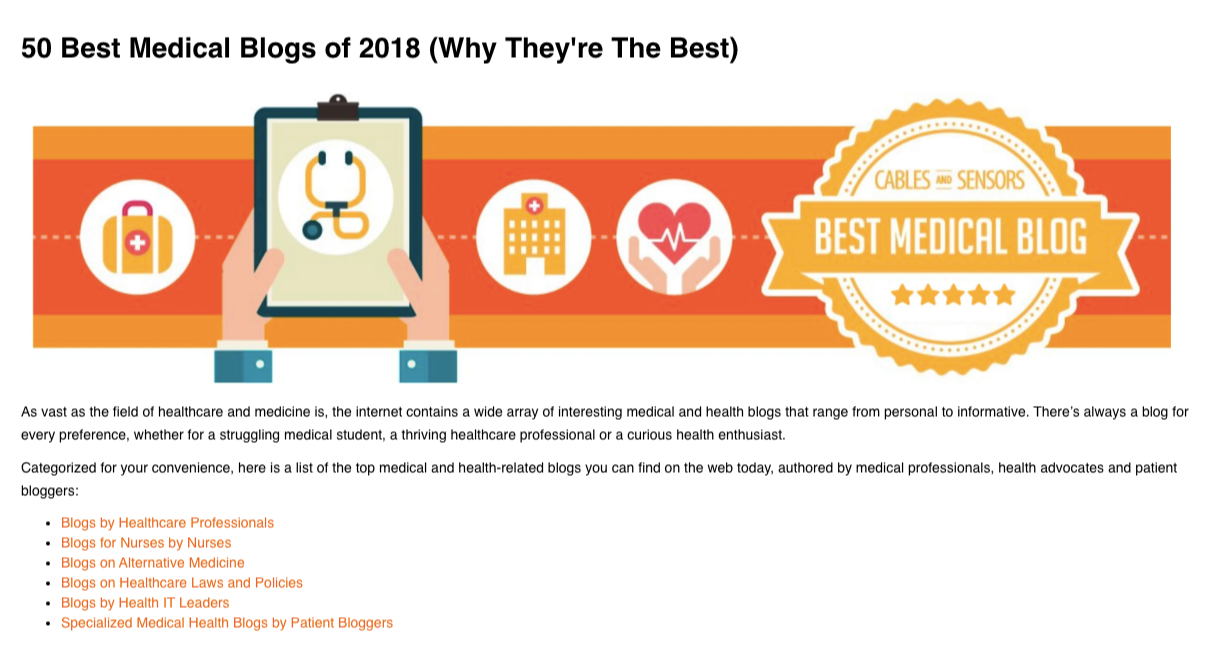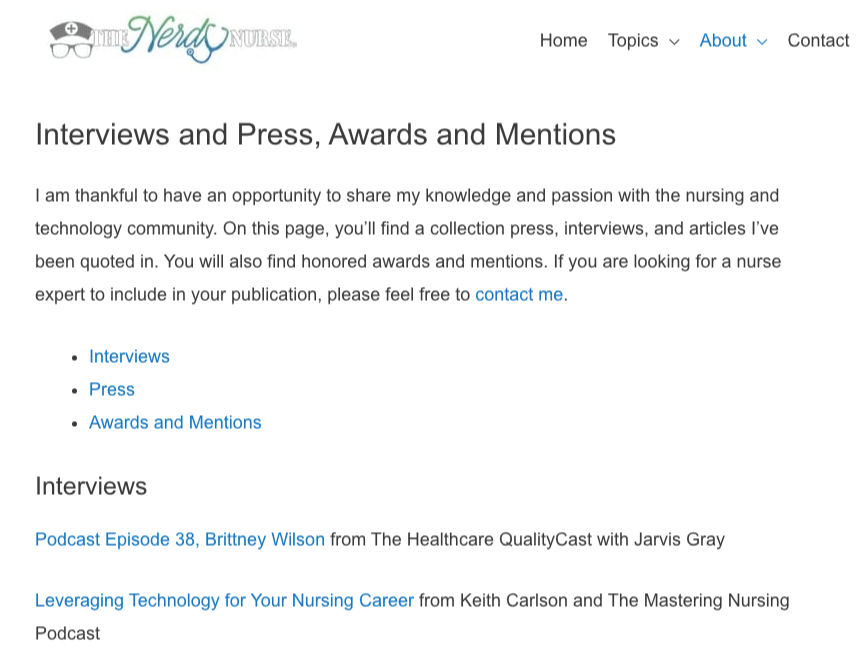 The award concept basically lists down the top publications/brands in your space based on specific criteria.
Now, as you are listening, you feel that it would incur many expenses to do that.
But the fact is when most brands did this is in a simplistic form. They rank the "best" or top X blogs, make the page so attractive that it gets the attention it deserves.
This would help your blog turn into a link building machine is. Once you publish the page, you can reach out to all of the brands, content creators, or target groups you mentioned on your page.
It is best to award people who already have some online presence, as you can capture what they currently have in terms of following your own brand.
So when you send them emails that they become part of this top X page, they could either link to it from their "about" or "press' page. It's like a straightforward brag to show people their credibility and added authority in the space.
Having a badge for these people you can customize is a game-changer as this would be value-adding to them as a brand.
So have that in place as one of your strategies to get organic links. 
(podcast final script)
So there you go, you discovered ways to turn your blog into a link building machine. 
Before you go, I have a special gift for you. If you're looking for ways to build backlinks to your online store or you're stuck as to what link building strategy to use for your website, go to the description of this podcast episode. 
Go to either of the two resources I shared there. One resource is a blueprint that my team and I have used to scale ink building for clients and another resource for link building opportunities in the eCommerce space.  Go and grab those resources so that you won't have to worry about how to do link building for your website. 
For more link building and content marketing tips, be sure to subscribe to this podcast to notify the latest episodes. Just click the "Follow" button. See you in our next episode. 
Whenever you're ready…here are 4 ways we can help you grow your client or business through performance-based link building:
Claim your Free Link Building Strategy Session. If you've achieved initial traction from Google, we can help you scale up to record-breaking search traffic and sales faster, claim your FREE Link Building Strategy Session. We'll brainstorm some ideas to increase your search traffic through ROI-driven backlinks, including practical solutions to add more content within the next 90 days.
If you'd like to learn the exact link building strategies we use for free, go to our blog or visit our resources section, where you can download guides, cheatsheets, and templates we use for our most successful clients.
If you know another marketer who'd enjoy reading this page, share it with them via email, Linkedin, Twitter, or Facebook.