How to find journalists who are looking to cover your stories without paying expensive PR tools like HARO.
By the way, you can use HARO. There's nothing about the platform. But there is a way to find journalists and publishers without you even going to HARO.
It's a very simple platform where you only need is to have a list of phrases to search for, and there you'll see journalists, news writers, and publishers who could cover your story.
That platform, guess what? Is your social media platform – Twitter?
Yes, that's right. Twitter.
So on Twitter, people are posting what they need – what they're looking for. So in most cases, journalists, news writers, and publishers are using their Twitter accounts for work — specifically looking for brands, and personalities who have interesting stories they can cover on their websites.
Now what you want to do is to use specific queries to find these journalists.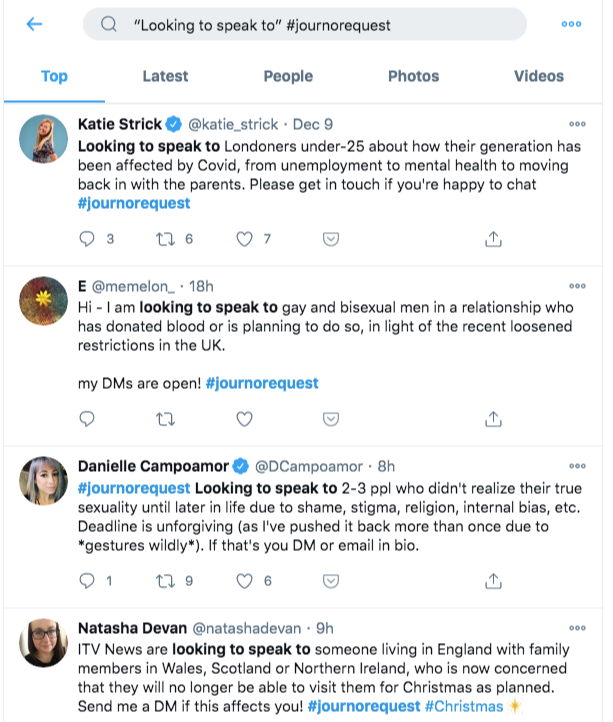 Examples of keywords you can use for Twitter search:
"Looking to speak to" #journorequest

"Looking to interview" #journorequest

"Is there anyone" expert #journorequest 

"Can you recommend" interview #journorequest
If you notice, these are phrases they naturally use when finding people they can interview. Questions like is there anyone or can you recommend? 
By using natural questions as part of your keywords, you'll get more searches when finding journalists to cover your story. 
Hear about new posts as they happen. Build extraordinary links.