A reciprocal link is a mutual link between two websites. It is a link pursued by many search professionals in the past, for their own sake to achieve immediate higher rankings in search results. However, this practice (unethical reciprocal linking or link exchanges) had been disapproved by Google and was already listed in the link schemes page of Google Webmaster Tools as one of the link building methods that can negatively impact a site's ranking in SERPs.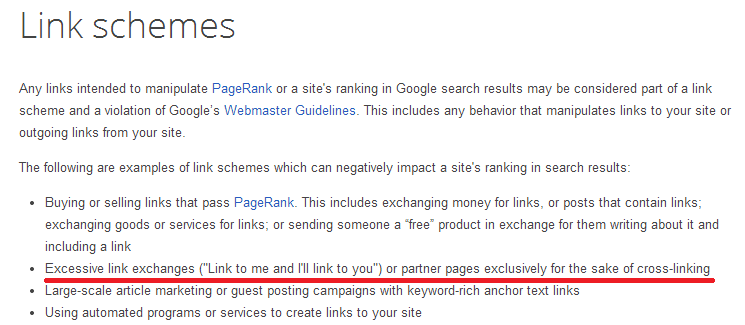 The question of white hat SEOs today is, "If reciprocal links are voluntary given by site owners whom you had linked before from your own website, do they still count as unnatural ones?"
To answer this question, let's take Matt Cutts and Bill Slawski insights about reciprocal linking.
Experts take on reciprocal links
Bill Slawski
Chances are that if the links on your blog or site are open and transparent and reasonable (rather than excessive), providing value to your visitors, and reasonably cover similar topics or complementary ones, to sites that might link back to yours, that a search engine might find them to be legitimate. If you include indications on your pages that you will link back to others who link to you to boost rankings in search results, you may have more reason to be concerned. If you engage in link farms or link schemes or reciprocal link programs, a search engine might find your pages to be "suspicious," and may be taking a closer look.
Source: What are reciprocal links and what do search engines think of them?
Matt Cutts
Use your gut. Trading links is natural and it's natural to have reciprocal links. At some level, natural reciprocal links happen, but if you do it way too often, it looks artificial. My advice is to go with your gut and if you're worried, you can use nofollow.
Source: Reading Between the Lines: Matt Cutts on Reciprocal Linking
The insights given by Bill Slawski and Matt Cutts only prove that reciprocal linking is ethical if it is earned and not intentionally built for search ranking purposes.
Earning reciprocal links from relevant sites/blogs is possible if you can perform any of the following link development methods:
How to Earn Ethical Reciprocal Links
Content curation
Curating internal content pieces from your own website or external content from different domains in one big post had been a common content generation technique in this age of content marketing. Given that content curation will only take 2 to 3 hours to complete (from gathering all the links/URLs of relevant pages/domains to publishing the content asset), many content marketers are using this method to consistently publish content on their blogs and to follow their current blog posting frequency.
Getting trust from influencers or authoritative personalities in your industry (especially if you're starting out to build your own brand) is much easier when you initiate linking to their websites from your own content (as what content curation really does).
The only challenging part in the content curation process is generating a good topic that best suits the interest of the brand's targeted audience. People won't care about the list if it does not attend to their specific need/want.
Here are some ways to help you think of a good theme for your curated content:
Discover popular topics in Reddit. Search for subcategories that are related to your website or content theme (you can also find location-based categories to check out more niche-specific posts).
Automate topic generation from Quora using IFTTT technique. List all relevant questions in a spreadsheet (questions that you received in your inbox) and choose the best topic among all questions for content curation.
If you own a blog, you can start your list of content ideas with the following themes:
List of the most popular/commonly used tools in your niche.
Experts/influencers that are actively participating in your community.
Highly resourceful guides/ebooks that can help your audience learn about new topics (e.g. beginners guide to investing)
Industry-related video/audio content (podcasts) that provides new information to your targeted audience.
Here are a few examples of curated content that managed to earn citations/mentions from relevant community discussions, blog communities and news sources.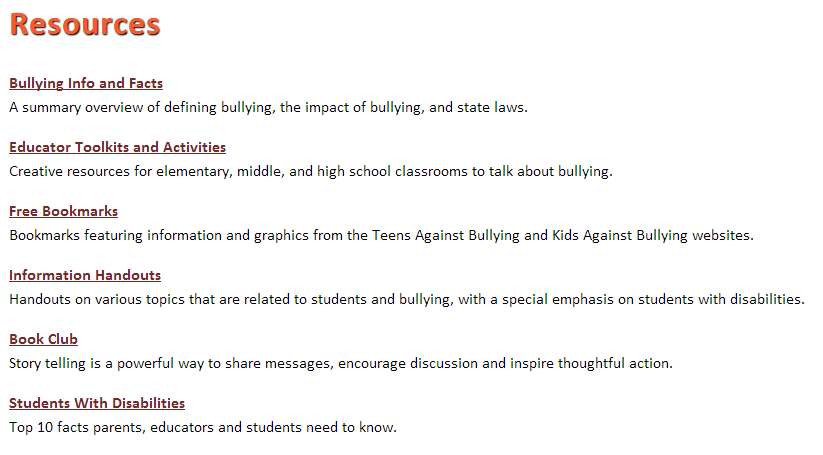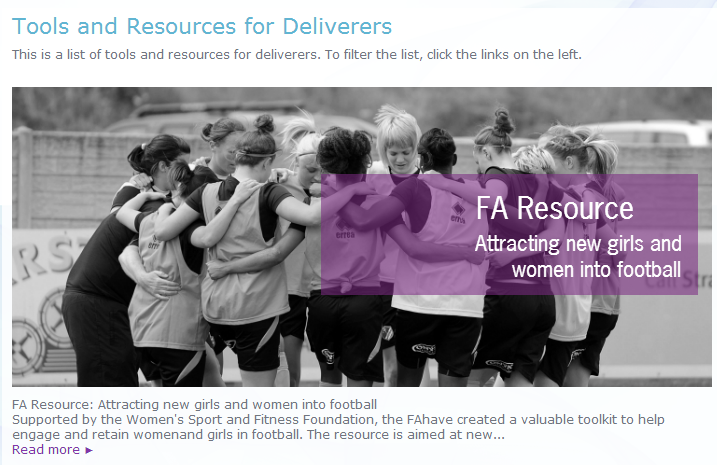 How to earn reciprocal links to your curated content
Reach out to site owners/content marketers that you mentioned in your curated content (the law of reciprocity will take place – you don't need to ask for links).
Cultivate relationships with influencers and upcoming authorities in your niche that are part of your list by sharing their works on your own social accounts, commenting on their blogs or simply sending them friendly emails.
Ask your website visitors to add/submit their suggestions/tips that you can include to your curated content (you'll get more chances of earning links using this approach given that the contributor would like to mention your content from his blog posts or include it in his website's brand portfolio to add credibility to his name – this is true if you already have an established authority in your niche).
Another example of this content-based reciprocal link building is my link building resource page (curated content) that helped me earned a link from another curated content (link building resource by Linkarati).
Though there are little chances that the same scenario could happen to your website, content curation is an effective content-based link building method that you can consider for your brand's content marketing campaign.
Mutual guest blogging
Perform guest blogging with the sole purpose of building relationships with target bloggers/influencers, as this kind of goal will help you get a higher number of links than what you normally expect from a guest blogging campaign.
There are so many ways to start this type of content distribution campaign, but the following step by step process has guided me to take actions in guest blogging (from prospecting to outreach).
Identify your brand's targeted audience by looking at the unique value proposition of your products/services (asking yourself who are my customers is a good starting point to determine your primary audience).
Create a list (spreadsheet) of all the relevant blogs where your targeted audience/readers reside. Discover them by doing a Google search for queries like "travel blogs" OR "travel blog "submit" OR "contribute" post.
Make sure you add to your spreadsheet the names of your point/contact persons (content managers who're handling the blogs of those domains)
Pitch point persons with personalized and straightforward emails – asking if they're still accepting guest posts for their blogs (you can also add to your existing guest articles or blog content to your pitch to prove your writing ability).
Write guest posts with topics that haven't been covered in your industry (unexpected hook in your guest posts could increase the quality of your posts and could attract more readers; some of them could also become your blog's regular readers).
Here are a few ideas that you can consider when writing guest articles:
Insights from an active blogger/influencer in your niche about a specific topic (expert interview)
Curated content (list of popular blogs, bloggers or social influencers in your industry)
Your own feedback about the current news happening in your local area or niche
Case study from your brand that will prove your brand's edges/expertise
A review of a product's unique selling point (this is applicable for product websites that have blogs as their subdomains). This approach has higher chances of content approval given that the content features the product of the target blogger/brand.
When guest posts are accepted and published on your target blogs, cultivate further your relationships with your target bloggers. Sending emails to them (twice or thrice a month), asking if they have new updates from their brands or if they're looking for feedbacks about their products is one good way to build long term connections with them.
Mutual guest blogging will help earn additional links on the part of the guest blogger aside from the link from his guest post, when:
His guest post earns links from the readers of the blog where he contributed (citing the post as a reference for their works – second tier link building).
The target blogger includes the guest post as an example of the target blog's best posts (which can be included in the guest post / contributors page)
On the other hand (on the part of the blogger who accepted the guest post), mutual guest blogging will help him earn reciprocal links when:
The guest author uses the guest post as a reference for his own blogging works.
The guest author includes his guest post in one of his branded pages (e.g. about me page)
Guest blogging will definitely benefit both parties (the blogger who hosted the content and the guest blogger). But aside from links and relationships that are built during the guest blogging process, it could also lead to another form of relationship-based link building technique – content partnership.
Content partnership
Content partnership is simply coordinating with another author/influencer/brand to come up with a new linkable asset that will surely benefit the audiences of both parties involved.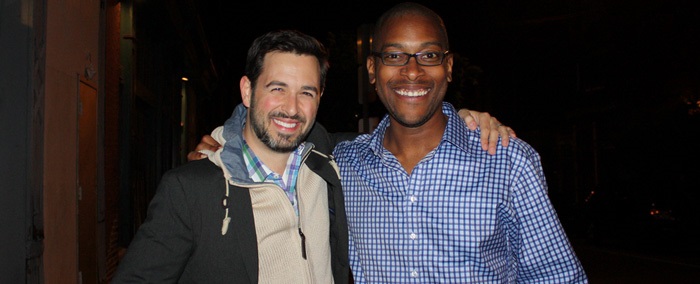 There are many ways to pursue content partnership with a prominent/new author in your industry.
The most common way to do this is to start an outreach campaign that aims to partner with big brands or popular authors for a content collaboration project.
The key to make your campaign successful is to establish first an authority in your industry through publishing highly resourceful content assets on your site in a consistent basis. Since the more you show your expertise through your blogging activities, the more chances of earning trusts from people that you want to engage with for your content partnership campaign.
As an example, I'd like to show you the exact conversation I had with an influencer in the internet marketing industry: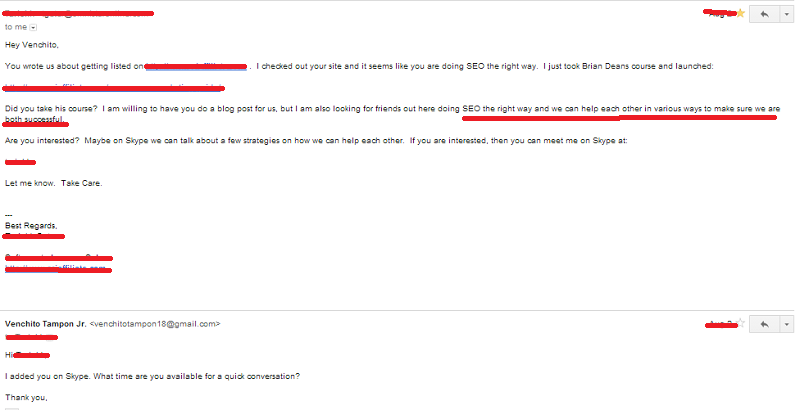 This conversation resulted to a possible collaboration for big content assets that we will launch in the next few months.
You can also make this happen to your industry by first creating a list of all the authors/influencers who are active in your industry's online communities (forums, blogs, Q&A sites and social networks). It is very important to look only for authors who're not competing with your brand (e.g. if you're a service-based company, then look for brands that offer products in your niche).
Then you can separate authors that would need a long period of time to connect with to those who can easily be engaged with.
Finally, it is time for you to take actions that will lead to building strong relationships with those people in your list. Here are some methods that you can apply:
Share their content works on your brand's social profiles (making this as a regular activity of your brand will get them remember your business).
Invest in participating on offline events that will make them familiar to you as you can easily talk to them personally without any boundaries at all.
Link to their content assets from your site's blog posts when you find their works relevant and useful to add to your content.
During the process of cultivating relationships with your targets, you can already ask them if they would want to collaborate with you for a content partnership opportunity.
The only intriguing part in this approach is deciding on where you should place the collaborated content (to your website or to your content partners' domain).
Whichever website you both decided to place your content on, it is best to come up with at least two content assets so both of you will have a chance to host one content piece.
On the part of the author who hosts the content, he can earn reciprocal links from his co-author when:
The co-author link to the collaborated content from his blog post (introducing the new published content).
The co-author contextually links out to the content from his site's branded pages (about me, press/publications page, etc..)
The co-author includes a link pointing to the content from his domain's resource page.
Small brands can also take advantage of this approach by just going out from their comfort zones and initiating conversations with people that'll help them create highly linkable assets that will naturally earn links and increase the online presence of both parties (both brands).
Social networking
Growing your social followers and increasing your social visibility could help you build a small but solid community of interested readers/advocates/followers of your brand.
Leveraging your social activities is also one way of adding natural and high quality backlinks to your website.
To get started with social link building, you can choose the social networks where you want to maximize your brand visibility.
Grow those networks through consistently adding new followers to your profiles (you can use ManageFlitter for Twitter and Circloscope for Google Plus or engaging people who've shared posts related to your industry (use Advanced Twitter search for easy discovery of relevant tweets).
When you already have an established Twitter community, you can export your Twitter followers in a spreadsheet (check out this blog post by SEER Interactive) and sort the list by highest to lowest number of followers and remove any profiles that don't have website links in their Twitter bios.
Think of ways on how you can provide value to your target linkers (followers in your list). You can try any of the following:
Publish a blog post listing down the must-follow Twitter influencers in your niche (make sure you include your targets in the list).
Check out the content published on your targets' blogs, see if they have valuable content that you can link to from your own blog posts.
You can then reach out to those targets, telling them that you linked to their blogs from your site's internal content (the likelihood of getting reciprocal links using this approach is higher given that you provided value to your targets even before you contact them).
If you liked this post, you can subscribe to this blog or follow me on Twitter and Google+.
Source: 1
Whenever you're ready…here are 4 ways we can help you grow your client or business through performance-based link building:
Claim your Free Link Building Strategy Session. If you've achieved initial traction from Google, we can help you scale up to record-breaking search traffic and sales faster, claim your FREE Link Building Strategy Session. We'll brainstorm some ideas to increase your search traffic through ROI-driven backlinks, including practical solutions to add more content within the next 90 days.
If you'd like to learn the exact link building strategies we use for free, go to our blog or visit our resources section, where you can download guides, cheatsheets, and templates we use for our most successful clients.
If you know another marketer who'd enjoy reading this page, share it with them via email, Linkedin, Twitter, or Facebook.