A cornerstone of success for many companies, brands, and individual marketers alike, Google Shopping, has the potential to generate massive sales. However, to find success on this extremely competitive platform is no mean task. It can be a very daunting challenge to ensure that your shopping and paid ads cut through the noise of Google.
You need to get creative with your campaigns and do something beyond keeping up with conventional approaches to really have a successful shopping campaign. Did you know that 60% of all Google search ad clicks in the third quarter of 2020 came from Google Shopping ads?  If you have not been using Google Shopping ads, it is time that you do and takes advantage of the massive growth opportunities it can present to your brand.  
In this article, we will explain eleven important steps to set up your Google Shopping campaigns that will help you get a complete bird's eye view of the entire process.
What are Google Shopping Campaigns?
Google Shopping campaigns are a type of campaign on Google Ads (formerly known as Google Adwords) that allow you to promote your products by giving users detailed information about what you're selling before they even click your ad. A Google Shopping campaign also allows you to show ads displaying your product images and pricing, current discounts or promos, and so on.
According to a Google Ads statistics report prepared by PowerTraffick in 2019, when it comes to Google Ads that get clicked, 65% have buyer-intent keywords such as 'buy,' 'shop,' 'purchase,' and so on.
The core function of this platform is to deliver keyword-oriented results, i.e., when a user enters a relevant keyword related to a specific product, then Google will show all the products that are relevant to the search query on its search engine result page (SERP). In a nutshell, users can buy products based on the keywords that they are most likely to inquire about.
The Importance of Google Shopping Campaigns
Here are some advantages of using Google Shopping ads for your business.
Google Shopping Ads provide a great opportunity for businesses of every size to maximize their product exposure to web surfers across the globe, even with a minimal budget.

One of the best ways to achieve active conversions, Google Shopping ads are instrumental in marketing a product in different verticals by showing search results with relevant images.

Google Shopping ads are not the same as pop-up ads showing irrelevant results. Google Shopping ads allow users to find relevant results over search.

Since Google Shopping ads convey a lot of information to the searcher before they visit your site, the clicks tend to be from visitors with stronger buyer intent. The visitors already know what your product looks like and how much it costs, and they might be ready to add it to their cart and pull the trigger immediately.
11 Best Ways to Improve ROI in Google Shopping
Here are some tips to improve your Google Shopping performance that will allow you to enjoy the full positive impact of Google's online shopping platform.
Fine-Tune Your Product Titles
It is important to understand that Google's algorithm will use your titles to decide which search queries your listings will be applied to. So, if you are missing certain important keywords that your target audience is searching for, you will not be listed in their search and will miss out on a purchase. 

The product titles are the first description that searchers see, so you need to make them impactful and keyword and information-rich. If your titles outline product attributes in a clear and concise way, your shoppers can immediately find out if your listing is worth clicking on. 

You must ensure that your product titles are based on your industry type. It can be termed a good practice if you could follow a format that showcases "Brand, product + significant keywords, type of product and size."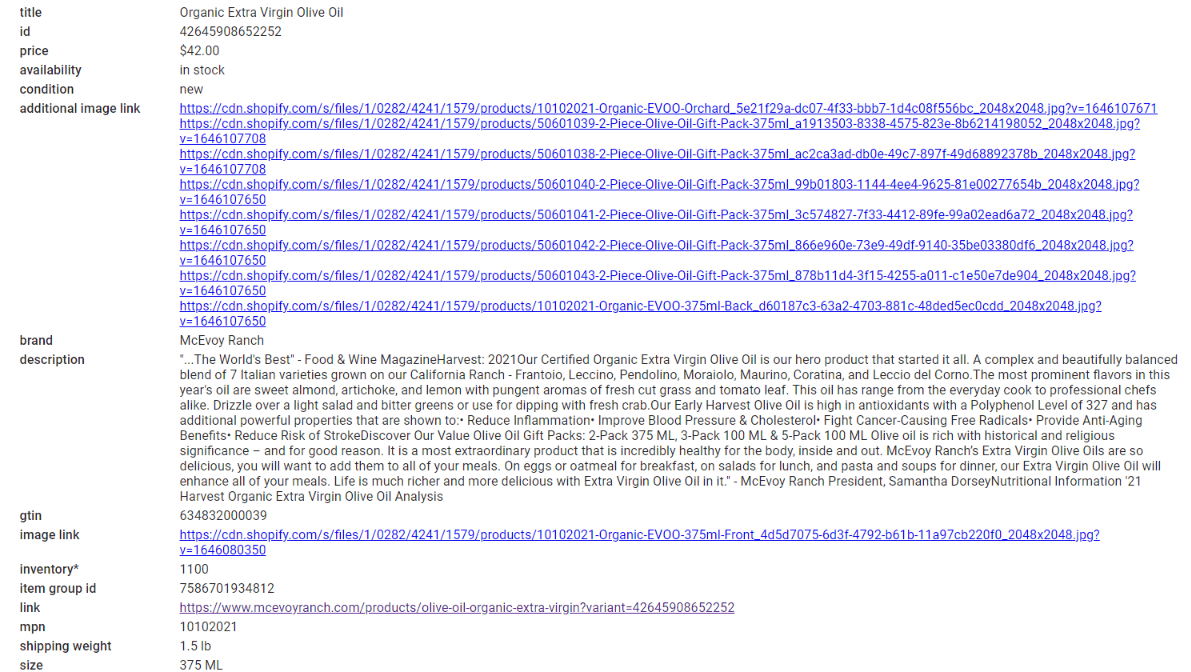 When you are involved with products in different industries, it's advisable that you experiment with different product title formats of other competitions.
Use High-Quality Images to Make Your Campaign Visually Appealing
As a campaign manager, you must realize that Google Shopping is a visual-driven format. Therefore, ads with low-quality images are not going to be effective.

If the images used in your Google Shopping Ads are of good quality, it can improve your ROI since visually interesting product images can influence sales.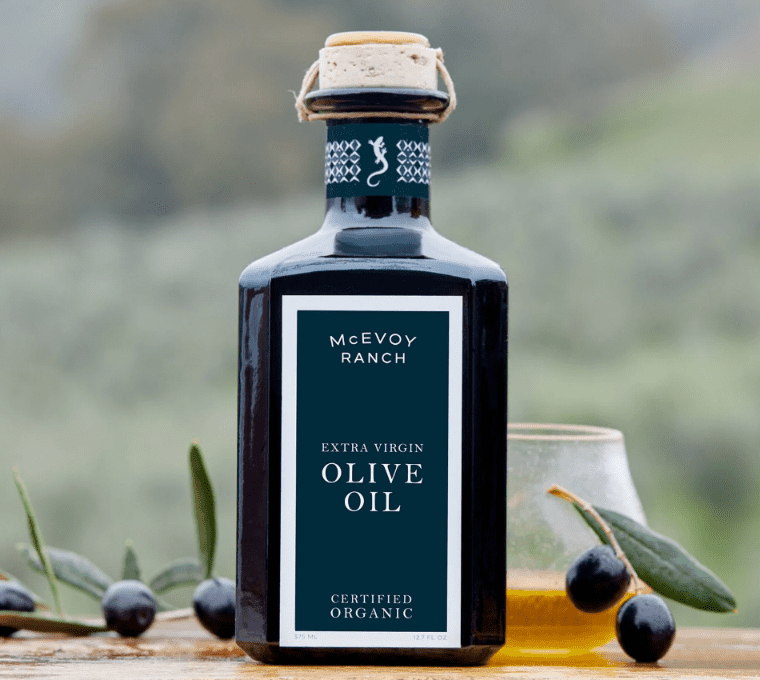 An effective product image is one that tends to be simple and clear. Usually, white or light-colored backgrounds with just the product displayed are considered an ideal option.

While adding product images to your campaign, you must review Google's rules and ensure that the images meet the minimum image requirements.
Optimize Your Product Feed Descriptions
The product descriptions must be information-rich, well-structured, and contain keywords for SEO.

Similar to the product titles, your product descriptions can also significantly impact your sales.  

Users are provided with a 5,000-character limit for Google Shopping ads descriptions. However, in most cases, this is much too long, as customers will not read such lengthy descriptions, and trying to get close to the limit may end up looking bloated and messy. Most customers are expected to read around 1,000 characters at maximum.

Optimize the product descriptions to include well-researched and targeted keywords, as this can help the ads rank better in search queries.
Tweak Your Product Categories Manually
One of the main reasons why campaign managers often ignore this area is that Google product categories are semi-optional.

You are free not to choose a category for your product; however, this comes with other problems. If you try to sell your products without defining them, then Google will automatically categorize your product. This is less than ideal, as Google could confuse the product categories when operating automatically, thereby making ads less effective and relevant.
It is always advisable to tweak your product categories manually as it will allow you to analyze the trends around different products of your store and will ultimately help you understand which products are performing better across different segments.
Include Negative Keywords to Remove Your Ads from Irrelevant Searches
When you add negative keywords to your Google Shopping campaign, it helps Google understand the specific keywords that should not be triggering your ads and will help to ensure that your ads are not shown in an irrelevant search.

Let's look at an example. If you are trying to sell tennis canvas shoes but searches for other types of sports shoes (soccer boots, running shoes, and so on) are showing your product, then this could create a lot of confusion for visitors.

Negative keywords can prevent your ads from being displayed for unrelated searches. This will ensure that your products are limited to an audience who wants to see them, thereby preventing wasted ad spending.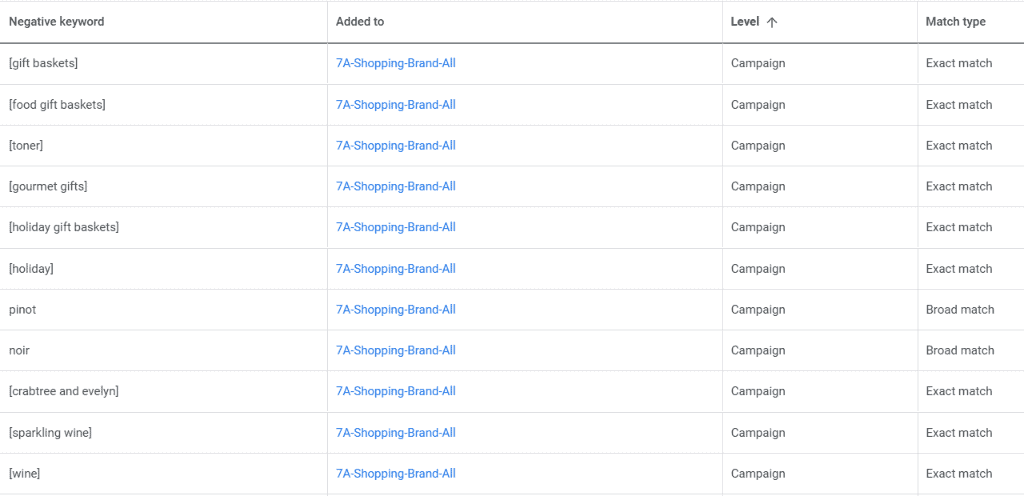 When you have your negative keywords placed correctly, Google gets a clear idea of the keywords you don't want to display ads for.
Boost and Lower Bids Based on Product Performance
You may be bidding on your Google product campaign as a whole or in groups; however, you may notice that only certain products perform well. You need to increase exposure by boosting bids on such individual products.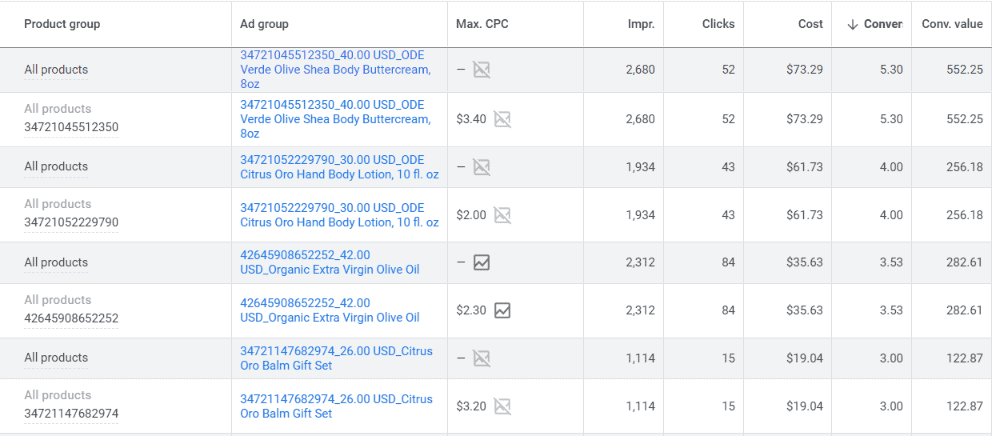 It is important to lower your budget on product ads to avoid spending on a product that isn't performing well. Building Single Product Ad Groups is an effective way of isolating better-selling products.
Use Priority Bidding Structure
If your product has different models, you will definitely have to capture those users searching for a specific model. For example, there would be some users who may search "Adidas football". Then, there are some users who search "Adidas Starlancer Plus Ball". And finally, some would search "Adidas Starlancer Plus Ball Size 5". While it is important to capture all these users, it is very important to capture the second and third users, as they are most likely to convert.

The volume and quality of traffic for the terms mentioned above will differ. Therefore, you need to keep your bids low for those high-traffic generic product searches, so you're not capturing too many low-converting clicks. And you will have to keep your bids high for those specific terms with higher purchase intent. The priority bidding structure ensures that you only have a high spend on clicks that bring in a high return.
Adjust Bids Based on the Device Performance
The performance of a product may vary across different devices. A product that performs well over smartphones may not perform the same way over desktops and vice versa.

As a campaign manager, you need to keep in mind that each and every type of device has a significant role to play in your campaign, and if you can segregate your ads' performance into different categories based on different devices, you will be able to focus your campaigns on platforms that have a higher penetration of users, thereby improving your overall ROI.
Set Up Target ROAS for a Higher Conversion Volume
Target ROAS (Return On Ad Spend) is a common shopping

bidding strategy

and a marketing metric that considers the value of a purchase rather than just the path to the purchase itself. It is the average conversion value or the revenue that you would like to get for each dollar you spend on ads.

A high conversion rate does not imply a high ACPA (Average Cost Per Action). This happens when you cannot achieve a healthy return despite a higher number of purchases. Wondering how is this possible? What if all those purchases are below $5?

You need to set a target ROAS in a healthy spot above where your current ROAS lies, just like setting a max click bid cap.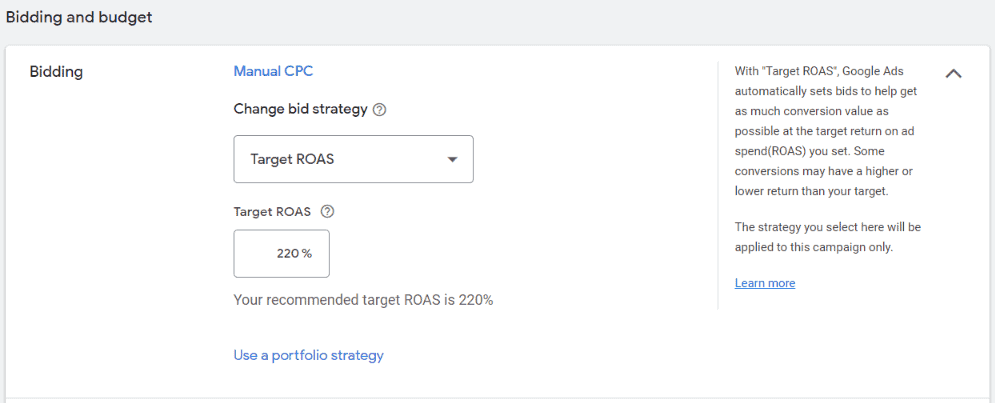 Target ROAS offers good insight into what leads to conversions and the amount of revenue your conversion actions are generating.
Understand Your Competitive Landscape and Take Action to Improve Your Visibility
The Competitive Visibility report helps compare your visibility across Shopping ads and free listings based on displayed impressions on product-category level performance.
There are three key metrics that you can use to understand where you and your competitors rank.
Relative visibility

shows how often your competitors' offers are shown compared to your offers.
Page overlap rate

explains how frequently competing retailers' offers are shown together with your offers on the same page.

Higher position rate

shows how often a competitor's offer was placed in a higher position on the page than your offer.
Utilize Customer Reviews and Ratings to Build the Credibility of Your Business
It is a common psychological fact that online shoppers check customer reviews and ratings for a particular product before pulling the trigger. The buyers will not feel confident enough to buy your products if the products do not have any reviews or ratings.

Customer ratings and reviews will help your business collect valuable insights to identify what works well and what could be improved.

Customer reviews will not just reduce skepticism but also boost customer confidence, which ultimately helps to

increase your conversion rate

.

Building credibility and trust at every stage is important as it keeps your visitors informed and satisfied. This will also help your business grow as you're more likely to see them return, spend more, and recommend your business to others.

Reviews and ratings also act as social proof for your products, as people feel it easy to trust products from a seller who already has lots of reviews and end up buying the products. Ratings and reviews are one of the deciding factors for many shoppers.
Final Thoughts
Google Shopping Ads can be an incredibly effective tool to increase sales and exposure for your business, and it has proven to be highly beneficial for many online e-commerce website owners.
It is true that every business is not the same, and not every shopping campaign is going to bring you the desired result. However, if you follow the basic best practices described above, you can be well on your way to success.
If you use these simple and effective steps to create your shopping ads, you will definitely witness a notable surge in ROI. Your next Google Shopping campaign will be more cost-effective, and all your initial investment, time, and hard work will pay off in the long run.
Author Bio
Andy Beohar is VP of SevenAtoms, a Google and HubSpot certified agency in San Francisco. Andy develops and manages ROI-positive inbound and paid marketing campaigns for B2B & Tech companies. Connect with Andy on LinkedIn or Twitter.
How our LINK BUILDING AGENCY builds 250 links/mo consistently using Predictable Link Building Methodology™…
Using a SIMPLE and PROVEN system

Using a SCALABLE strategy
No private blog networks
No creepy outreach emails
SHOW ME THE FULL LINK BUILDING STRATEGY