Obtaining links in the search game has become an interesting and popular task for all SEO practitioners given that this is one of the ranking factors of Google for every website. It is one of the best tools to drive leads and traffic to a site.
Different link building techniques had evolved on the web that aims to build a massive amount of quality links. You may find those on related discussions (blogs, forums, etc..) and SEO news such as Search Engine Journal and Moz.
Today's guest is one considered as the "link building rock star". He is the founder of the emerging link building site – "Backlinko". He became popular in his posts like "200 Google Ranking Factors" and "Link Building – The Definitive Guide".
Let's start the interview.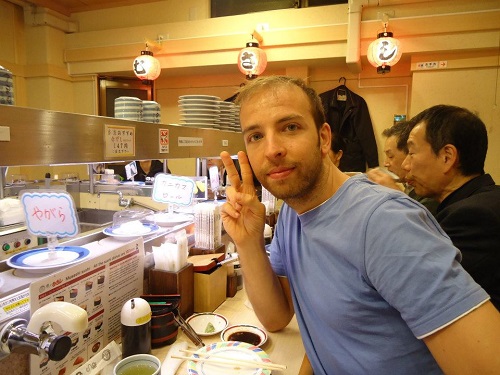 What brought you into the search industry? Can you give us a little background on how you come up with the branded name "Backlinko"?
I got into the search industry soon after reading The Four Hour Workweek by Timothy Ferris. His book recommends creating an information product to fund your "muse business". After creating the product, I realized that I had absolutely no traffic. Not long after, I discovered SEO…and fell in love.
Why Backlinko? Well, I wanted a brand name that was a) short, b) memorable and c) contained some sort of USP (unique selling proposition). The name is inspired from the popular politics blog, Politico.
Effective Link Building Techniques with Brian Dean
What initial link building do you always do for a new site? Can you walk us through the process of that strategy?
Sure.
Although the Google sandbox isn't as big as it once was, from what I read on IM forums, it can still hit new sites.
So for new sites I like to start very slowly. I do the same sort of strategies that I'd do for an aged domain, but at a smaller scale.
Here's what I typically do (and how I got Backlinko off the ground):
Publish a post/ultimate guide/linkable asset. This is my way of getting the new site's name out there (which is crucial for building links later on).
Share the linkable asset on industry-specific forums (a HUGE untapped traffic source). This gets the site some traffic, which helps support the legitimacy of the links that you build later on.
Now that you've got some social shares, visitors, bookmarks and other user-interaction signals, it's time to build some links.
I like to start off with a tiny guest blogging campaign on super-related sites. I'm talking 2-3 per week at the most. At the same time I'm emailing 100+ people per week about my linkable asset. I've found that about 15% will share your content in some way: either social media or via a link.
Once I've "proven" to Google that my site is a growing resource, I start tapping into things like donations, infographic marketing, broken link building etc. Then it's on : )
Do you have any link building philosophy or principle that you always keep in mind when writing your blog posts and/or reaching out to your link prospects?
I do.
When writing blog posts, I always ask myself: "Is this the best guide on the topic on the internet?"If not, I go back to the drawing board. Great content isn't enough: but it sure makes link building much easier.
When reaching out, I always ask myself: "How can I add value to that person's site?". Sometimes, when you have a mind-blowing asset, linking to you actually adds value to their site. Other times you need to add value in another way (offering content, an improvement to their site etc.)
Give me top 10 characteristics a good link builder.
Creativity: The ability to find link building opportunities that no one else knows about.
Patience: It can take months to see results in competitive niches, even with baller links.
Perseverance: You can't let Pandas and Penguins get you down.
Sales: Need to know how to close.
Branding: This is something that not many people in SEO talk about, but it definitely makes a difference. If you can get mindshare, people will link to YOU (and not your competitor) when they're writing an article and need to link to another site.
Vision: You need to be able to see the current landscape and make educated guesses about where things are going (guys like Jason Acidre, Neil Patel, Jon Cooper, Ross Hudgens, and others have this vision that you can "borrow" by reading their stuff).
Marketing: You need to know how to get the word out about your site if you want to generate a buzz around your site.
UX: People won't link to an ugly, hard to use site (even with killer outreach). If you have a beautiful design and UXthat complements your great content, you're ahead of most of your competition.
Empathy: You need to be able to think from someone else's perspective (a first-time visitor, a link prospect) if you're going to convince them to share your content or link to you.
Writing: Great writers, like Derek Halpern and Pat Flynn, make their content crystal clear to digest and put into action…which helps their content generate links.
What factors do you consider when identifying link opportunities?
Lately I've been putting more and more emphasis on relevancy.
Besides that, here are some other things that I pay attention to:
Domain Authority
PageRank (yes, it's still valuable)
Social media followers
Linking root domains
Site "quality" (nice design, user interaction etc.)
Webmaster's Note: Find more link targets using this list of free link building tools. 
What's the importance of Google Authorship in link building?
Not important yet. But I can see Google giving authors a sort of "portable PageRank". If someone popular like Mark Cuban guest posts on my site, that post should get a boost.
But I don't think that it will ever come close to replacing links. If some anti-social guy in zero Google+ circles publishes the meaning of life, why shouldn't links be enough to tell Google that his content is awesome?
What are the most common link building mistakes you've seen on the Internet?
Pretending it's still 2011: Things have changed in an enormous way.
Ignoring relevancy: "Relevancy is the new PR". Links from related sites are MUCH more powerful than from unrelated sites…even if the unrelated site has slightly better authority signals.
Guest blogging too much: There are a lot of other ways to get links that have nothing to do with guest blogging. It's a tactic that might be devalued very, very soon.
Ignoring traditional internet marketing mainstays: Branding, marketing, UX, site design, writing etc. all help you acquire links. Spend some time learning the art of sales, effective web design or how to write more clearly.
What's the best process to build links to a site with a dull product in a boring industry?
It's easy: create ultimate guides.
Let's say that you're in the boring life insurance niche.
Most SEOs and content marketers would be tempted to create a "fun" infographic about "10 Worst Ways to Die" (No joke – I've actually seen something like this for a life insurance site).
That's the wrong approach.
Let's face it: life insurance isn't fun or interesting.
So why not create something useful?
Like a life insurance calculator that helps you decide between whole or term? Or an "ultimate guide" that walks you through the buying process? Or maybe an interview with a widow who claimed her husband's policy to find out how easy/hard it was to get her money in time for the funeral?
There are opportunities out there in every niche, even boring ones. The key is to make something useful and valuable…not creating "fun" content in a boring niche and trying to make it go viral.
What's the significance of anchor text in link building? How do you create a natural link profile?
I'd say it's not really significant. It's just SO easy to game that Google has slowly devalued the power of anchor text. But I do think it helps a little, so I still use keyword anchor text (exact and partial match) now and again.
The best way to create a natural link profile is to emulate what your competition has. Generally it's a mix of low authority and authoritative, relevant and non-relevant, and anchor-text rich and non-anchor text rich links.
What metrics/measurement tools are you using to measure your outreach results?
I don't go nuts about measuring outreach results because that's time I could spend on content or sending out more emails.
I just look at the percentage of emails that resulted in links. The more, the better 😀
Where can we connect with you?
The first place to go is Google+. Once you've added me there, follow me on Twitter. Otherwise, you can check out my latest link building techniques at Backlinko.com.
If you liked this interview, feel free to share it to your friends. Subscribe to my blog and follow me on  @venchito14.
Whenever you're ready…here are 4 ways we can help you grow your client or business through performance-based link building:
Claim your Free Link Building Strategy Session. If you've achieved initial traction from Google, we can help you scale up to record-breaking search traffic and sales faster, claim your FREE Link Building Strategy Session. We'll brainstorm some ideas to increase your search traffic through ROI-driven backlinks, including practical solutions to add more content within the next 90 days.
If you'd like to learn the exact link building strategies we use for free, go to our blog or visit our resources section, where you can download guides, cheatsheets, and templates we use for our most successful clients.
If you know another marketer who'd enjoy reading this page, share it with them via email, Linkedin, Twitter, or Facebook.