2017 is over. And I'm sure you'll start seeing posts or tweets on SEO predictions/trends for 2018, or something similar like best SEO/link building tips/strategies.
Instead of giving you another round-up post today, I'll share to you some of my observations for the past year 2017 and what I've been looking forward to see this year. I added a few rants appeals to link builders today- hopefully a few of them help improve your own process.
MY OBSERVATIONS IN 2017 (AND PREDICTIONS IN 2018)
1. WEBMASTERS NOT APPRECIATIVE OF THE VALUE OF ON-SITE SIGNALS BEFORE LINKS 
For the entire year, I've heard many business owners say that links don't work for their sites.
Sad to say, but the root cause of their disappointment is not that their acquired links are of less value, but rather their websites themselves are broken from an on-page perspective.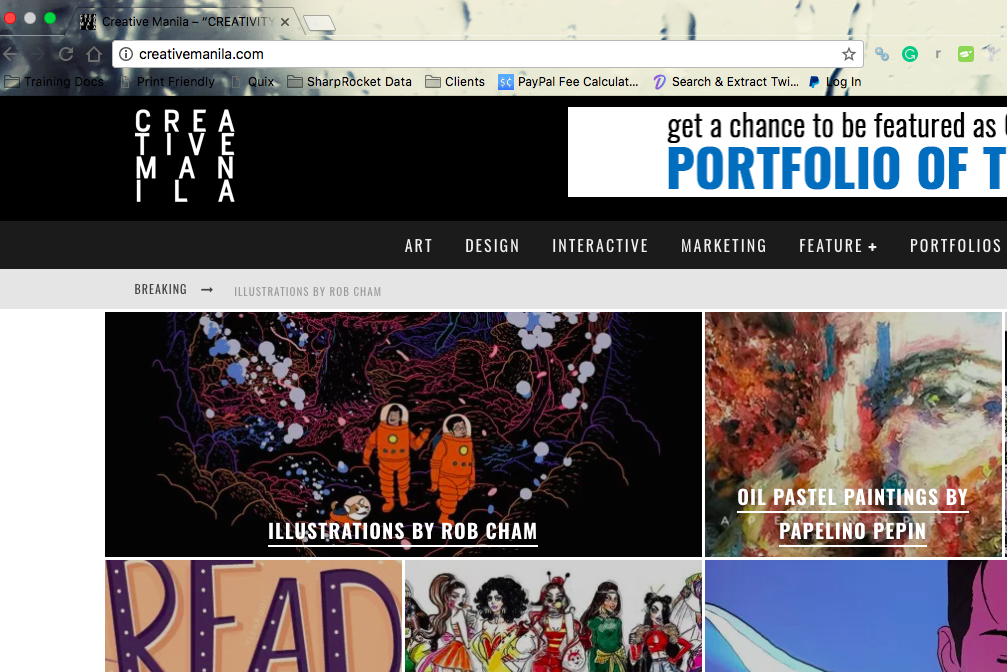 Too many sites have duplicate or thin content, there are important pages (even linkable pages) that aren't index in search. So on and so forth.
I'd highly recommend to fix your site first. Get someone to do technical audit. See if there are pages that are broken. Get it optimized before reaching out to link building companies and asking for help for additional links.
Links won't solve your on-page/architectural issues. They should be fixed first before you build links.
2. WEBSITES WITH MORE BETTER LINKS WIN 
Both quantity and quality of links are important. It's not an or, but both.
The reason you need more links, even if you have just acquired 25 high-quality links this month is that there is link attrition – meaning 5 or 10 of links you've built last month may have fall off the link graph after 6 or 8 months.
There are link losses.

If you're in a competitive search space, this becomes critical. You should start taking a look at your top competitor sites. Plug them into a link building tool and know instantly that they have an ongoing link building campaign, month by month.
So if you can outpace your link losses by generating more links every single month (or even every week), you'll likely to get more value from links –especially today that more businesses (not just SEO agencies) are outsourcing work for links.
You know that more business owners are seeing the value of investment for link building. Some even have a separate budget for it besides content and technical SEO.
Maximize low-cost and low-hanging link opportunities to get consistent links for your site. Check your past content and start re-optimizing them. You might have increased their rankings and start earning links from a natural approach (publishers start referencing content that ranks for topical keywords).
Quality and quantity.
3. PRIVATE PBNS STILL WORK 
This is probably your first time to see this included in a white hat SEO post.
Unfair as you can see, but I've seen a lot of ranking pages in different niches where direct referring domains are considered to be part of a private blog network.
There are PBNs that are easy to figure out by only checking if websites have similar webpage design.
Some aren't difficult to get by. Each website/blog has unique page design, with unique content pieces.
Google could easily identify obvious PBNs but for ones with invested content and are really optimized for search and users, it would take years before they could get caught.
4. 

LINKS DON'T COME NATURALLY TO SITES IN GIVEN NICHES (AS IT IS SAID OTHERWISE MULTIPLE TIMES) 
For the past few years, a lot of SEOs are shouting link earning. Create good content and links will come. That is true for some niches, but not all.
There are markets where you literally have to build links manually first before you start ranking and earn links. Some don't even have to rank, but because of referring links, potential linkers could naturally see and link to the content.
But that strategy doesn't happen overnight. 
If you are starting and are outpacing your competitors with huge content assets (linkable ones), you have to grow your link profile from the ground. That could only happen if you do manual link building.
That means you have to pitch linkers with your irresistible offer (unique value proposition) that'll make them link to you.
Naturality of link acquisition depends on niches and types of sites. The more commercial your site, the lesser the probability you could acquire links naturally. But that doesn't mean you can't.  You sometimes just have to build links manually first.
5.

LINK OPPORTUNITIES PITCHED OUTSIDE OF EMAIL INCREASES LINK CONVERSION RATES
Email inboxes of publishers/linkers are exploding because of several link pitches. Knowing that, I've seen a few link building veterans who start experimenting on other ways to connect to the person in charge for the target link/site/page besides sending him an email.
Going after your outreach prospect with nothing but an email template you've passed on to several others, won't improve your outreach process.
Our team uses several other platforms to reach out to potential linkers and get noticed. Some may just initiate engagements on social at first, but the returns are worthwhile as we are able to obtain what we desire.
6.

SEO POSTS ON TWEAKS TO OLD LINK BUILDING TACTICS

 WILL INCREASE IN 2018 
The cool thing about me being a blogger and not just a link building practitioner is the idea that I get to hear a lot of link building campaigns from my email subscribers, followers, and even SEO authorities who get their hands dirty on link building.
In 2018, I'll be seeing more posts from SEO authorities who continuously test different aspects of prospecting, qualification and outreach.
No, you probably won't see a new BIG link building strategy coming over. But there will be tens, if not hundreds of tweaks/changes (must say, improvements) to old and current link building tactics that we have right now.
A few examples:
Those subtle things that you do in prospecting, outreach, and even link building principles in general can do wonders in results for your campaign.
Note: Below this post, I listed down blogs and twitter profiles you should definitely follow for link building advice and tips that bring results.
7.

 LINKS FROM TOP DIRECTORIES (NICHE/LOCAL), SOCIAL SIGNALS AND PROFILE LINKS STILL WORK
When starting out, adding trust signals to your site is important to your initial ranking success.
Sadly, I've seen new websites don't even have basic social profiles and relevant directories.
I know it's 2008 when you talk about directories. But there are a few legitimate ones that can be valuable to your website. BOTW for example is a good directory – not every new websites would dare to submit homepage links to it.

Get your website submitted to legitimate directories. Create profile links.
Those link types still work.
8. 10X WILL BECOME 20X IN 2018 
As more people (more marketers) are getting educated on the current trend of SEO and content marketing, there would be a long-line of high-level content creators who would try to dominate each serp in respective niches.
That being said, if you have a market that's fairly new, it only waits a few years before someone can rank a page dedicated to topics covered in that industry.
A niche search result pages that have tens of ultimate/definitive/best-of-all guides will soon be replicated to other search markets.
The bar of standard quality for content increases as more marketers gets skilled in creating user-satisfying content that also being loved by search engines.
It may take months or years. But 10x will become 20x.
9. MORE WAYS TO GENERATE BOTTOM-OF-THE-FUNNEL LINKS IN 2018 
Second-followups for homepage ask and building landing pages with blog content are just a few of the things we will be seeing by next year.
Building links to commercial pages is difficult. But with a few tweaks to outreach and by maximizing tp-of-the-funnel pages, there will come a few more tactics that could help scale building landing page links. 
So, that's the 9 things I observe throughout the past year – 2017 (and some predictions for 2018).
Next is I'll be sharing my appeals to link builders in 2018, particularly those who want to reach their next level link building.
Here we go:
MY APPEAL TO LINK BUILDERS 
1. CREATE YOUR OWN EMAIL TEMPLATE WITH YOUR UNIQUE OFFER
If you are starting, getting a ready-made email template from an SEO blog is good. But if you want to level up, you need to create your own email outreach templates – ones that reflect your client's offer/USP and one that is personalized but scalable.
If you're still using outreach template examples that are read by thousands of SEOs around the world, you may have not understood yet the basic principles of outreach.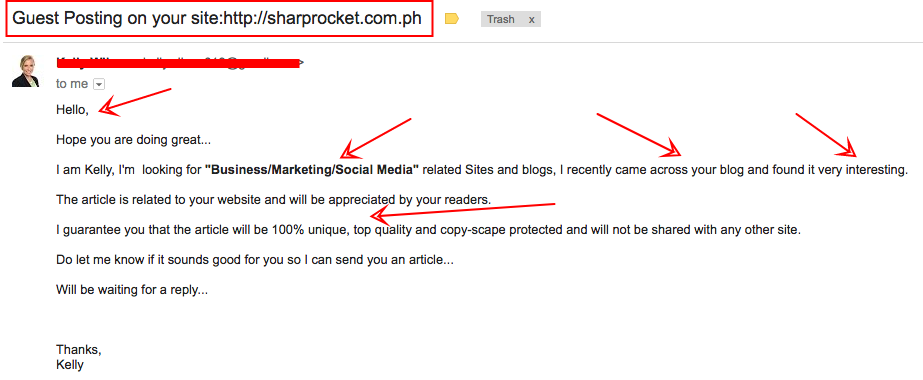 It's good to start with a basic email outreach template. Tweak some elements of the email (body/subject). Start from there and make changes based on results.
Have an internal A/B testing in outreach if you have a team. This also helps avoid outreach repetition that occurs when one of your team member sends personalized pitches to outreach prospects day-in and day-out.
It's not that creative task if you do that overtime.
But when someone creates an email template from scratch, it gives room to creativity and allows internal testing to be made for certain outreach campaigns.
2.

 THERE IS NO ALL-IN-ONE LINK BUILDING TOOL 
There are link building tools that some considered to be all-in-one SEO or link building suite. But if you take a deeper look, you wouldn't see one that best fits all your needs.
Knowing that, you may want  to start creating your own internal tool (either just purely for prospecting or outreach or even both).
For example, my good friend Jeff Oxford created his own internal link building tool for his team at 180 Marketing (which is now publicly available for subscription). Having tried several outreach platforms and link building tools that are available in the market, he has decided to create one that solves both link prospecting and outreach efficiency issues.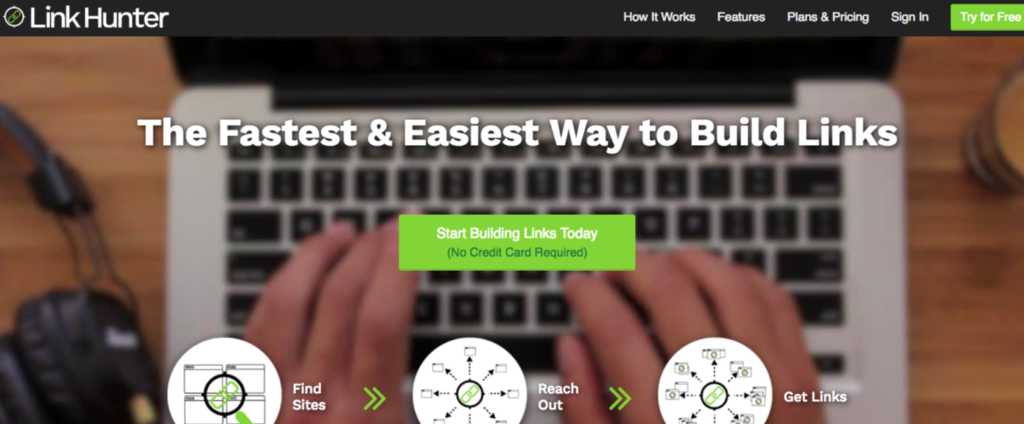 I'll write a review about his link building tool in the coming weeks or months.
But the point is, if you haven't had searched for one link building tool that can sustain all your needs as a link builder or link building team, you may explore creating a tool for yourself.
If that sounds costly to you, you may simply just use different tools in the market and try as many as you can. I recommend ones that are free because, at times, they could give you little fixes to things that you need (e.g. VoilaNorbert for contact email finding).
Pro tip: Save monthly premium cost by using Ahrefs export service on Fiverr ($5 only for exporting backlink, organic keyword, referring domains, top pages and top landing pages of 10 domains).

3. 

PAY YOUR SCHOLARS ON TIME  
Scholarship links have been around for a long time.
For a time being, you can get high-quality edu links right off the bat.
Create a scholarship program and publish a page specifically to that. Reach out to .edu student personnel. Send scholarship information. Done, you get links.
Some even get better value of links if their scholarship program is niche-specific (for example: legal scholarship program).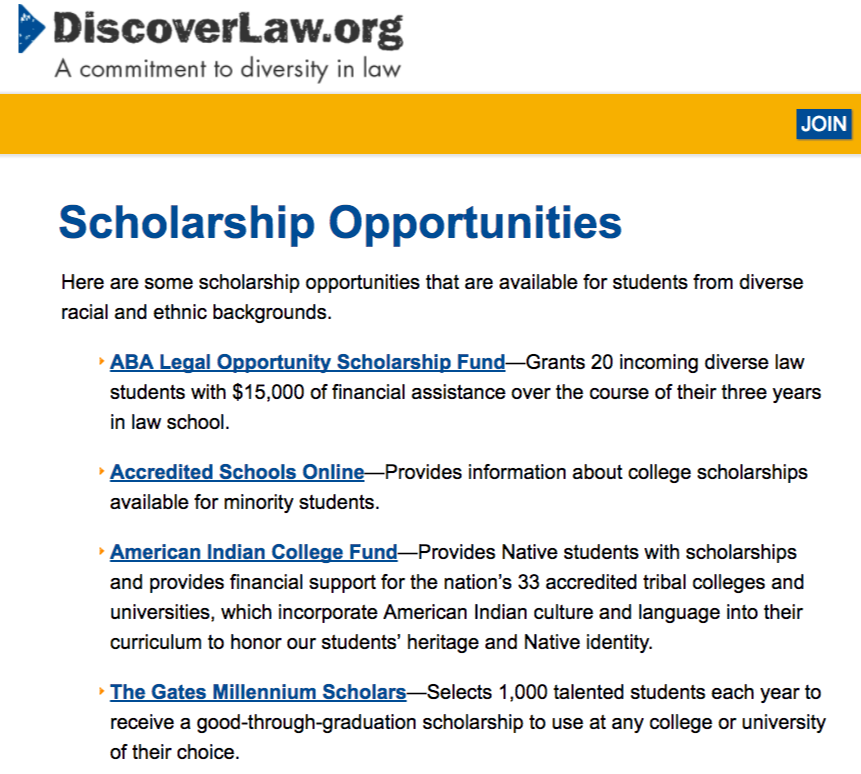 Easy links for most SEOs, right?
Unfortunately, many link builders and webmasters abused the tactic.
If you're doing this tactic at scale for all your clients, it's unethical not to pay your scholars. There are students complaining about companies who fail to actually pay out their scholars and/or didn't event release an announcement about whose students actually won the scholarships.
This reality happens in the SEO community where link builders just bait scholarships for edu links, but aren't willing to pay what is due them.
Pay your scholars on time.
4.

 FIND THE CORRECT PERSON TO CONTACT AT A GIVEN ORGANIZATION  
This may not be an appeal obviously, but this is worthy to say as we start the year.
Many webmasters rant that link building is dead, only to find out that they haven't fixed issues in specific aspects of link building that may somehow the reason why their link building doesn't work for them.
One issue I have seen multiple times with SEO agencies is their high level reliance on automated tools to find the correct person to contact at a given website or organization.
Those tools are great. They give you several email addresses at hand, some even choose one contact email among tens available. But considering that you're looking for one person to address your needs, you should probably look for him/her and not randomly get it from the tool.
For example, if you're running a scholarship program, contact a financial aids / students guidance contact person. If you're aiming for a link from a specific page, check the page itself for any visible contact email and get that. Want to get your infographic published on the site? Look for the blogger's contact email, and not admin@domain.com, or sales@domain.com – these emails won't reply either or forward your email to the right person – if you're lucky.
Sometimes you have to spend a few minutes to match name (which you've found on the site's about page) and domain name by using Voila Norbert just to get one contact email. It takes hard work even in manual contact finding.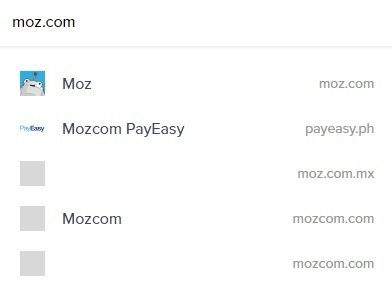 It's more efficient to get someone whose role is to find the right contact person and his/her respective contact email, which could definitely increase your email response rates, than rely solely on automated tools giving you contact emails that could either not respond to you at all or just forward your email multiple times to multiple contact persons (but not the correct one).
I hope most SEO agencies get this right by this year. 
5.

 PUT YOUR HEAD DOWN AND DO THE WORK  
When you are willing to put in the level of work that is needed to get the quality links that you want, you don't just get the results alone, but you are able to spot problems, and even reflect things to improve along the process.
To give you an example:
I've shared this in my local link building post, but I want to throwback a little bit. There are a few local tactics not everyone has tried yet for their local websites, but pretty simple and effective as well.
First, job board pages. There are a lot of this type of links pages that can be acquired legitimately for your site. Prospect them through Google searches like the following:
"job search" "resources" [CITY]
"employment" inurl:resources [CITY]
"job hunting" resources [CITY]
nurl:careers [CITY]
Second, local "new to an area"pages. Get these types of link prospects through the following searches:
local laws in [CITY]
quality schools in [CITY]
tourist information [CITY]
local attractions [CITY]
things to do in [CITY]
how to get here [CITY]
volunteer listings in [CITY]
moving and relocation in [CITY]
my neighborhood in [CITY]
Third, local housing resources. Want to get this kind of link targets? Search using:
"off-campus" housing [CITY] "resources"
"student housing" [CITY] "resources"
"internship housing" [CITY] "resources"
And more…
You don't find these link opportunities by simply reading a newly published SEO post today. You've got to put in the work.
How?
Learn to decipher link patterns. Once you've found a new website worth checking out for links, get that immediately into a link building tool. Look at the backlinks profile. Analyze their new backlinks. If you see the same link type over every month in his backlink report, that's a sign they constantly building that type of links.
Is that a current link building strategy you know? Or is it something else? Test it if it's new and see if it works for your site as well.
Go and check the website's top pages (you can use best by links or best by link growth feature of Ahrefs if you're using it). What type or format of content has been gaining several relevant links?  Do you see also see the same type of content in other relevant websites? How about with your competitors? Is there a pattern that you see?
When you build that kind of habit, there's no place you won't find any relevant link opportunities in your space. The advantage? Those links may probably be so difficult to build, your competitors couldn't replicate easily.
But then again, it takes hard work to do that.

LINK BUILDING RESOURCES TO READ IN 2018 
Here are some link building readings you may have missed in 2017 but are definitely worth checking out:
LINK BUILDING BLOGS TO SUBSCRIBE IN 2018 
Moz (still produces great link building resources from time to time)
LINK BUILDING INFLUENCERS TO FOLLOW IN 2018 
If you liked this post, subscribe to our newsletter and follow me on @venchito14.
Need help with your link building campaigns? Check out our link building services here.