Custom Link Building
Targeted link building approaches centered on branding and authority development to quickly grow your audience. Get the quality links you deserve.
LINK BUILDING SERVICES
Agency partnerships
60% of our clients are SEO companies. They outsource all of their link work to us because of our expertise. Our link building agency offers trusted partnerships, not just discounts offered by other SEO agencies.
WHITE LABEL LINK BUILDING SERVICES
Enterprise Link Building
Do you struggle with scalability? We'll work with your team to develop a plan, and prepare for outreach. We help build authority links that will help your business grow.
ENTERPRISE LINK BUILDING SERVICE
Infographic Design & Promotion
Uniquely designed and data-backed infographics with effective outreach marketing to increase exposure and build natural links. Create a visual content asset you can be proud of.
INFOGRAPHIC MARKETING SERVICES
Content Creation & Promotion
Expertly-written content assets for your website that are aligned to your content marketing strategy. Invest in comprehensive resources that can bring incredible results.
CONTENT WRITING SERVICES

Brian Dean
Founder of Backlinko
Venchito is one of the few people in the internet marketing world, who understands how to build quality links in today's SEO world. I highly recommend his link building advice from blog posts guest post, long term link building strategies, and SEO service.

Razvan Gavrillas
Founder of CognitiveSEO
Venchito is one of those guys who listens and then acts based on that. He is a professional with extensive background from SEO agencies. He has a powerful link building skill set that can land better search results rankings. They help optimize better link profile from guest post and other high-quality number of links.

Cyrus Shepard
Ex-Director of Content of Moz
SharpRocket consistently shares insider knowledge and cutting-edge best practices in the arena of link building and content creation. Using this knowledge you could easily execute your own successful link building campaign. Or better yet, hire their link building company to do it for you.

John Doherty
Ex-Distilled Consultant / Founder of Credo
Venchito and his team at SharpRocket are impressive. From their hustle to build their agency to their focus on quality (helping fix broken links). They are a great link building agency to consider when looking to hire for next level traffic acquisition.
Michael H.
We've loved working with SharpRocket! They have a very professional process. The number of their inbound links are super relevant and directed to your business.
They've helped us gain first place search rankings for many strong keywords that we never thought possible. We recommend them to anyone looking to gain more organic traffic!
Need reasons to choose us? Here's some.
Some link building companies offer only quality inbound links but with a limited number. Others offer high deliverables but of low-quality. SharpRocket offers both: quantity and quality of links. Our link building team can cater to the growing needs of your agency.
The number of news and media websites that featured SharpRocket as a credible source of information proves that we can provide the best value to your online business. Check out our latest industry guides and best articles on our blog that are earning links in the industry.
Our processes are built to scale link building campaigns. Whether you outsource 5 or 10 clients, our team can handle your projects as long as we have agreed to necessary metrics and conditions for each campaign.
Our team has a maximum number of links that we can guarantee to provide on a monthly basis. Best is we send link reports on time. Our mantra: we don't promise what we can't deliver.
You will receive transparent updates and reports from our managers on a regular basis. Immediate responses to questions regarding your link building campaign are undoubtedly our differentiator from other link building firms.
We let our clients pre-approve lists of link opportunities before they go live. This builds trust and confidence in your relationship with us as your outsourced link building partner.
Top SEO experts only recommended link building companies they know that can provide the highest quality of service. Testimonials by Moz Ambassadors show what SharpRocket's quality of service is.
Trusted by global leaders and agencies
We've partnered with hundreds of global businesses and industry influencers to improve their search engine visibility through high-quality link building.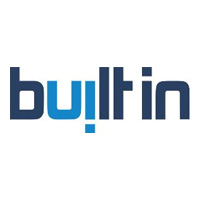 "Venchito and his team are absolutely phenomenal. They do link building the right way by taking the time to really learn your business. Then, find the most topically relevant sites to build an outreach campaign around. It's been a pleasure working with them."
Dustin Harris, Head of SEO
Builtin
Link Building: An Overview
Google receives over 63,000 searches per second on any given day, which translates into at least 2 trillion searches yer per year. The numbers don't include searches on other search engines like Bing, Yahoo, and Duck Duck Go.
This steady growth in search can be attributed to the changing behavior of consumers in every market. People are well informed of the products or services they would purchase through the information they made on searches online.
With this growth, the demand for search engine optimization services and products has grown rapidly over the years. In fact, it is predicted by Forecast (supported by Search Engine Land) that SEO industry would be worth $80 billion dollars in 2020.
SEO is seen as a vital investment to grow one's business online. As such, any aspects of this area of digital marketing matters.
Links are one of the top 3 ranking factors in Google. Despite discussion that "link building is dead," links move the needle of rankings. It is perceived as valuable as users tend to visit pages through pages using backlinks.
Prior to 2012, links are used aggressively to manipulate search rankings. Without any consideration of the relevance, value and potential traffic, links are built for ranking's sake.
Today, link building is a branding tool. Links are built to send a substantial amount of relevant visitors to its target website. Links built trust, power, and authority to the website they are referred to. Links should be products of good marketing initiatives.
The industry of link building is promising, as more companies and seo agencies are seeing its valuable contribution to their clients' bottom line.
Advantages of Doing Link Building
Along with the aforementioned importance of links to search rankings, there are other notable advantages of doing link building for your business website. Here are some benefits of proactively investing in link building:
Companies are hiring professional link building companies to deliver the right types of links to their websites on a regular basis. There are some that hire two or more link building agencies to build different kinds of backlinks. This happening intensifies the competition in every industry where link building is the utmost priority.
Investing in link building allows you to cope up with the competition and beat those websites that are not heavily involved in their activity.
Consider link building in your marketing budget, and you'll have an unfair advantage in online competition.
Generates relevant visitors to your website
If links are properly placed on relevant websites, these links will refer visitors who are interested in to purchase your products or services. Thereby, increasing the number of leads or conversions you generate on your website.
In addition, the activity of driving traffic through these links become more valuable if the pages where these links are placed constantly receive organic traffic. It is like a flywheel — your website receives returns from putting a single link on a page that is well performing in traffic.
Link building helps elevate your brand. When your website has been featured on A-list digital publishing sites, you establish your authority in your field.
Therefore, you become more open for opportunities to be interviewed or get featured on other content publishing sites.
Builds trust and authority
The measure of how trustworthy your site is depends on how Google and people see you as an authority.
Building trust and authority takes time. And so does link building. This activity requires creating relevant content assets that authoritative websites in the industry would want to use as a reference or resource.
The activity itself needs preparation and n-depth research to understand what types of content resonates with them and would more likely to link to your webpages.
In-House, Freelancers, Or Link Building Agencies?
Your investment in link building depends on the scope and size of the work. You have the option to choose whether you would like to hire a white hat link building company, a freelancer or just do it in-house. Each option has its own advantages and disadvantages that you have to weigh before you make your final decision.
A link building agency is a business focused on doing link building work for local or international clients. Depending on the number of clients they cater to, link building companies vary their number of employees from 3 even up to 80 persons on average.
Before a link building agency can start operating, like any other businesses, it has to be legitimized in its country and region. This is one good reason to hire agencies as they are legitimate business themselves which is an important consideration for proposals, contracts, and other important business documents.
The professional environment of a link building company helps in ensuring the work that link builders do provide results to the clients they work with.
A good link building agency does research and experimentation for new link building strategies and methodologies to ensure the clients they serve receive the best types of links that drive search results for their businesses.
A well-updated and growing link building company helps its clients be aware of new updates of Google and how these updates are affecting the performance of their services. Communication doesn't only include delivering reports of links built every month, but also in getting your clients to be educated and be informed about how you can better improve their link building campaigns.
Link building agencies have more combined experiences than freelancer and in-house teams in terms of catering to different clients of different industries and sizes. They know it well enough your industry is nearly impossible to deliver links using a particular strategy.
Furthermore, these link building companies have the continuous acquisition of training to further educate their employees on the latest trends and techniques in link building.
The only risk in potentially hiring a link building agency is that they may reject some clients in certain industries they're not familiar with or is not capable of providing a high-quality service possible. This assessment is based on industry competition and available internal resources — including staff members.
Indeed, when it comes to link building. You can almost expect link building agencies, especially those that are located in the Philippines to provide you with the reputable service you are looking for.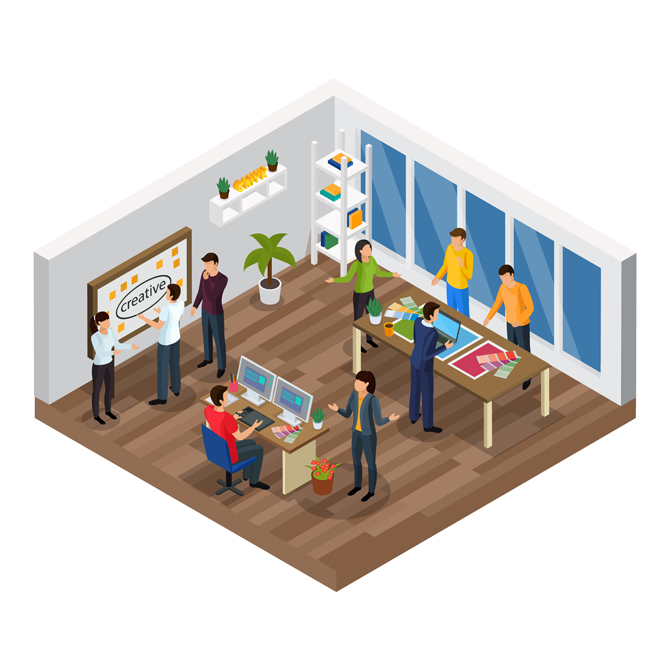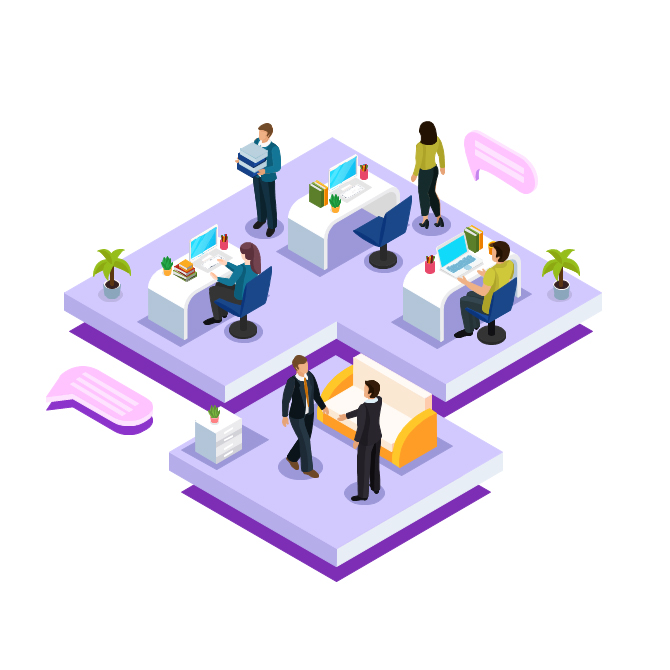 The last option to getting your link building done in place is to hire new employees in your in-house SEO team.
The advantage of doing this hiring is that you can communicate to the person regularly — from its hiring, training down to the execution of tasks.
Companies who chose this option often has the problem of training issues, as the team must have first set up processes to develop technical skills of the person being hired.
Hiring in-house team members are far better off than freelancers as you can make them more accountable to results, as you can see them face to face.
A freelancer is a person who does his work in a remote place or at home. He or she is someone who specializes in link building either in the whole process of it or one or two parts that are required to perform link building tasks.
One disadvantage of hiring freelancers is that some of them have multiple clients — thereby, they couldn't provide the highest level of focus and concentration on one subject. Compared this with hiring link building companies where they have dedicated project managers whose roles is to communicate to clients on a regular basis.
Furthermore, freelancers don't have matched specialized skill as compared with employees working in link building agencies. Technologies, training, methodologies, and systems may not be all available in the hands of freelancers. Thus, there would be a difference in the output of work from a freelancer and a link building company.
When hiring freelancers, it is recommended to hire only specialized professionals who can get the job done and with a good record of providing results to their past clients.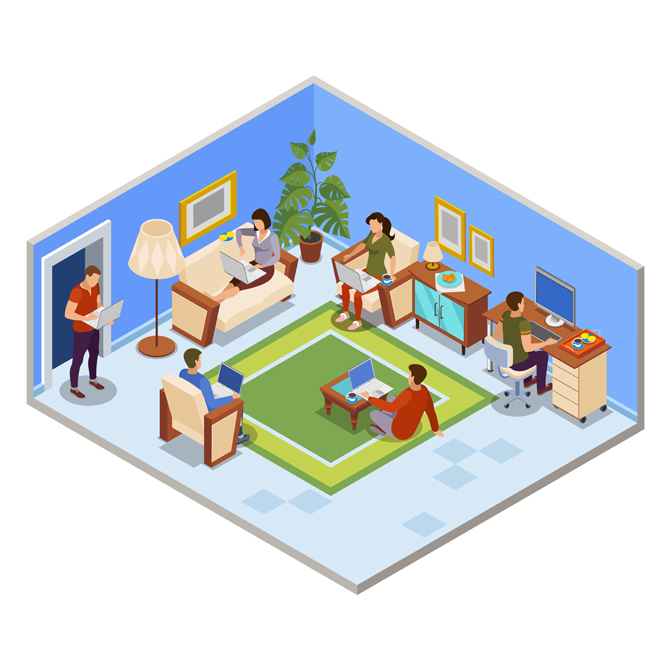 Elements Of A Good Link Building Agency
If you opt to hire a link building agency, there are elements you have to consider to ensure you're making the most out of your investment. Here are some that will help you make the right choice:
The difference between a reputable link building agency and one who is not is its own list of clientele. Hiring is risky, so you have to look for a link building company who has experience working with big clients.
One tip I recommend is to look at the past, and the current list of clients served by the link building company. It may be easy to find as it is normally posted on their website.
One good reason for doing your research of their clients is you'll be able to know if they have worked with brands in the same industry as yours. This is an excellent indicator that the agency can potentially handle your website without much trouble.
Top of the line in the industry
A more risky approach in hiring a link building agency is to get one that is fairly new in offering services to companies.
Though their work can be proved worthwhile once they've handled your link building campaign with care and have given their promised results, it is still risky to hire a newly established link building agency.
Look for a link building company that is considered the top of the line in offering services to agencies, in-house teams of marketing companies and direct businesses.
You can check if there are any recommendations for the agency's services from top influencers and experts in the SEO industry. If there are two or more of them who vouch for the agency, it is a good indicator of the quality of the agency's services.
Good flow of communication
Communication is a critical key to making your outsourcing to link building agencies possible.
You may not know exactly how smooth the communication flow is until you've started working with their team. However, during the initial meetings with them either personal or thru online communication, you'll get to know how fast and accurate they respond to your questions and concerns.
Another good way to identify if the company has better communication with their clientele is by checking how often they send follow-up messages, either from the time they have sent you their service proposal or from the time they've initially called you.
Some clients come to us with a terrible experience from their prior link building agencies. These clients were dissatisfied with the service of the agency and decided to opt out. Lately, they knew they had officially signed lock-in contracts with their agency.
Despite being dissatisfied, clients don't have any choice but to stay in the agreement. This happening makes the service experience worst.
If you are looking for a link building agency, it is advisable to ask upfront if the agency has lock-in contracts.
Client satisfaction should be at an upmost priority of a link building agency. Their interest is to deliver the highest quality of services to their clients. And if there are any problems, issues or escalation, it should be brought up and offered with solutions as quickly as possible.
There are a lot of link building agencies out there. You have to make due diligence to research for their company background, their service offerings, and their capability to deliver the work for you.
Are you looking for a reliable link building agency?Look no further. You're in the right place. Get in touch with us through the contact form below.
We Build Links The Right Way
If you opt to hire a link building agency, there are elements you have to consider to ensure you're making the most out of your investment. Here are some that will help you make the right choice:
Are you in need of the right types of backlinks for your website? SharpRocket can help you.
With a combined 20 years of experience in the SEO industry, our team can deliver the best quality link building services.
No, we don't promise that your site will be on the first page overnight. Improvement in rankings doesn't happen quickly. However, we do assure you get the best links possible relevant to your business. These links can help you rank for keywords you are targeting.
What can you expect from us? Results. In a span of six months, you can expect an increase in organic traffic along with pages ranking for targeted keywords.
We build links the right way.
There are many link building agencies out there who use black hat strategies, such as Private Blog Networks . They quickly generate links for their clients using that method. These agencies get your site penalized very quick.
At SharpRocket, we do everything manually. We prospect by hands, we send individual emails to publishers, we craft content diligently.
This activity takes time and process. However, every month, you can expect updates and reports of links from their team.
Our scope of clientele is wide enough to validate our ability to deliver industry-specific service. If your top priority is relevance in links, you can assure we can provide what you are looking for.
We are transparent in our communication. We don't hide anything and let you do the legwork if problematic issues come out. We provide the fastest response time in email communication. You will know it when you send an email inquiring about our services.
Companies vouch for us.It is not easy to get recommendations from SEO experts if they don't know us personally. Top-notch influencers like Brian Dean, Cyrus Shepard, and John Doherty know the quality of our services. They know our way of communication, and the content we regularly publish on our company blog.
Lastly, you do not have to worry about us. We update you as soon as the campaign starts. Depending on what process are we going through to fulfill our promises to you. You don't have to send us emails every minute to make sure we are doing the work.
Do you want links to your website that are relevant, and high-quality that helps you achieve your goals?
Then click here to know more about our services. Get a free consultation and assessment of your website.
The SharpRocket Team is eager to work with you.
Improve your search engine visibility through high-quality link building.
We offer on what we think we are expert in and not just becoming another SEO company. We build authentic relationships and provide exemplary results.
Get In Touch