Picking up the best backlinking strategies for your client's site has never been made easy given that the legal (or I should say, white hat) link building tactics that are working today might be listed in the link schemes list in the next two years or so. You can't guarantee one link building strategy to last one decade in the search space (unless the tactic genuinely provides value to the community).
There are tons and tons of link building tactics that can be read on every SEO blog but the question is, which one is a good fit for your website?. In this post, I'd like to cover several content-based backlinking strategies that you can use in your industry (especially if your niche is listed in the nine industries below).
Let's get started…
1.     Pet industry
Look for pet resource pages using the following queries:
 inurl:links OR inurl:resources pet OR [your keyword].
puppy links
animal links
pet care links or resources
veterinarian sites
See the URL structure of the links listed on the page for easy identification of the type of link. If it is a homepage link, you can just reach out to the webmaster and ask for a mention (ensure persuasion element in your email template by giving something that is free – discounts for pet care service/pet supplies). If the link is a content type (i.e. blog post, guide), you can create the same type of content for your website and reach out to those resource pages to build links to your finished content.
Create an animal event. Promote it through blogger outreach. Find animal bloggers and local-specific sites and ask if they can write a post about your event. Further promote it through Stumbleupon ads or Twitter. You can read this guide to build more links to your site with your local event.
Write a press release about your animal event. Let people know about it by doing an email outreach to pet care centers near your place.
Write sensible answers to pet-related questions like this one. If you have a blog post that answers the question, you may have it included in your answer and add the link pointing to that content piece. Be the first to answer to questions in Ask.com and Quora to get long tail traffic from these online community sites.
Create a pet resource page that consists of the following sections:
best pet advice sites
sites for dog ownership advice
sites for cat ownership advice
top sites for pet products
pet grooming sites
pet training sites
pet blogs
veterinarian sites
and many more…
Add a little description to each category or homepage link to entice people to click on those URLs. You can also create a quick links section on the page to make it easy for your readers to visit only the part/section that they want to read.
Look for popular pet bloggers using Followerwonk, Topsy or BuzzSumo. Incentivize them by
giving freebies or discounts of your products/services.
Take advantage of industry bloggers/influencers who're looking for holiday stories, event sponsors, and bloggers for their websites. Build relationships with them and act as a genuine link builder (only ask for a link when it is necessary).
Gather all the locations of the branches of your company. Create an interactive map with a search function to allow people to use it for location-based searches.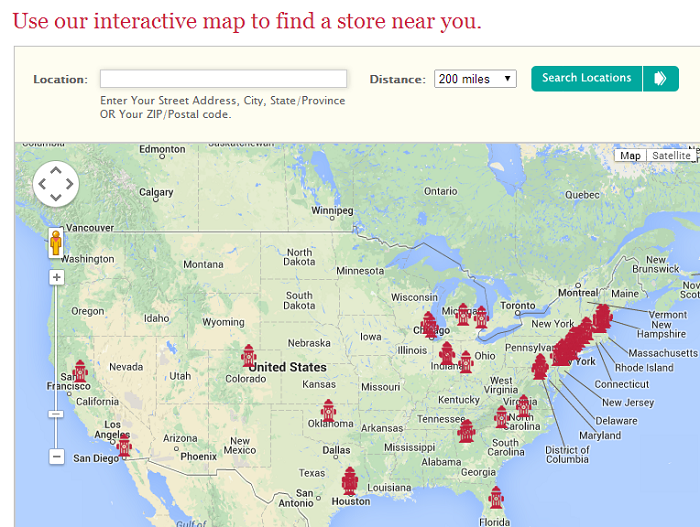 If you had established authority in the space, you can annually conduct contest for  the top pet care blogs. Use badges as a link building method to let winners post their awards on their sites with a link back to your awards page (should be no-followed) or to your homepage.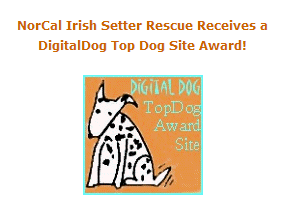 Build authoritative links from Wikipedia by creating a data-driven content discussing one specific topic (breed history) and outreaching to Wikipedia content publisher and ask for a reference.
Tip: You can use the broken link building strategy by Brian Dean to get juicy Wikipedia links.
Quick Link Targets:
Bringfido – Add your pet business, create your own business profile and complete all the desired information (photos, reviews, area map).
Pet Clue – Create a profile for your pet company. Let your clients/customers post a review on your profile page to increase its search visibility on review search results.
Simply Pets – Add your pet website here and get a high quality directory link.
2. Jewelry
Create a list of jewelry blogs and reach out to the website owners of those blogs via email. Offer your database of jewelry images. Earn image links from authoritative websites that are regularly posting articles. This could be a consistent link acquisition strategy that you can apply for your site especially if you're working on new jewelry products.
Offer best deals/discounts of your products/services to jewelry bloggers/content publishers. Find articles that curate the best deals discounts in the jewelry niche. Identify the authors and connect with them using social media, email or phone. You can build contextual links from posts that are written by your target jewelry bloggers if you happened to get in touch with those link targets.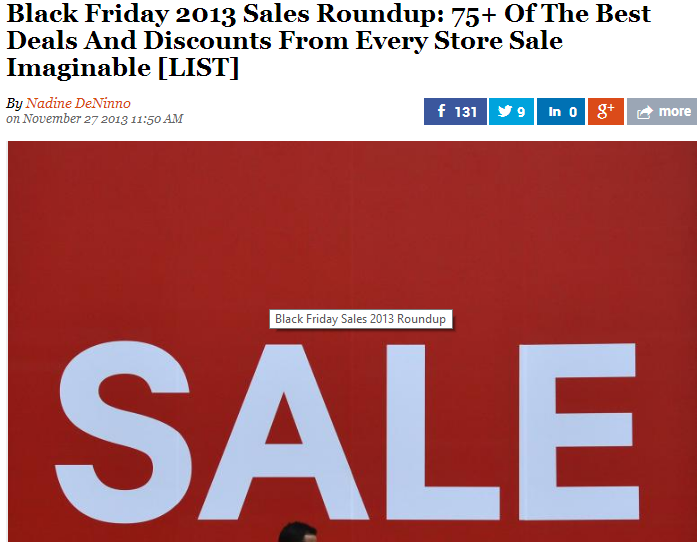 If you're selling jewelry products, you can create an affiliate program for each of your product. Participate in jewelry forums or Q&A sites to promote your affiliate programs. This could be one of your top link building strategies since people are often motivated by monetary values when promoting someone else's offerings. Advertise further your products in Commission Junction to increase your brand exposure.
Quick Link Targets:
Savings – Submit your coupons and deals to get some high quality links.
Jewelry List – Submit your website and earn a directory link.
3. Home Improvement
For home improvement niche, here are a few link bait ideas that you can regularly use for your blog:
Tool reviews. There are tons and tons of home improvement tools that can be used for how to tutorials. You can either write a how to post or shoot a video for actual use of the tools (which is more compelling to consume/learn for tool reviews). A good example of this type of link worthy content is this.
Write before and after posts. Use this content template as case studies of your services. The more you show results on how your products/services can benefit your audience, the likelihood of them sticking to your brand is higher.
Create a paint calculator that computes how far you can expect different types of paints can go. Once you published it on your blog, reach out to home improvement bloggers and let them see your content. Use this linker outreach method to attract more links/reviews/mentions for your content.
Create an image gallery targeting one specific equipment/tool. Here's a good example of an image gallery page. This link magnet can be further promoted through image sharing on image bookmarking sites and social profile sites.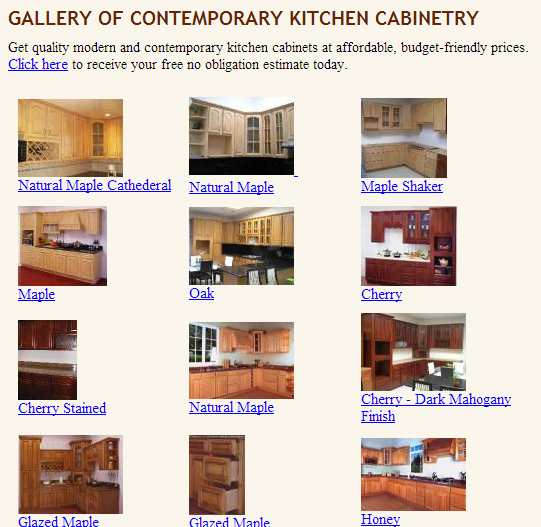 Give your best shot when you're writing high quality guest posts. For home improvement niche, how to posts are gaining much traffic/shares compared to other forms of guest posts. Adding video tutorials would add traction to your guest post and to your brand as well (can refer several visitors back to your site). Here is a cool example of a home improvement guest post.
Identify related verticals of your website (like this one) and get some relevant natural links using guest blogging, resource page link building and other link acquisition methods.
If you're hiring new team members/workers in your company, you might want to take advantage of that hiring process to add resource links to your link profile. There are job pages like this that can add career descriptions of jobs that you're promoting to.
You can read the number #5 in this post to get more insights on how to build  high quality links to your job page.
Link targets for guest blogging:
4. Motorcycles
Generating high quality backlinks for a motorcycle site is not an easy task given that there are only a limited number of link building opportunities in the vertical.
However, by starting your link building campaign with a category map, you'll be able to find similar business verticals and topics that are important to your business and other related business.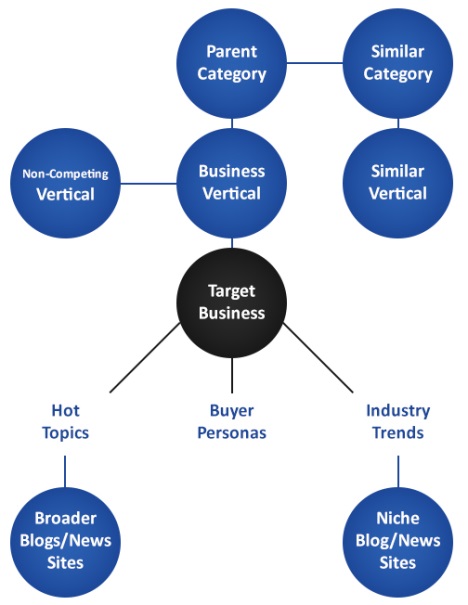 Create a diagram (same as above) to get a picture of the ecosystem your business lives in. The best link building opportunities would more likely be opened in unexpected verticals that you've found using the strategy.
For motorcycle niche, verticals that are related and might be good targets for link building are:
Travel blogs
Automotive sites
Sports niche (motorsports)
Vehicle dealers
And many more..
They are good opportunities for link building as such, could be targeted for guest blogging, partnership/sponsorship, resource page link building/broken link building and other link acquisition methods that can easily be implemented.
Engage with forum users in the sport niche to get some exposure and relevant traffic from the forum site back to your site. I noticed that some niche-specific forums require users to answer 10 or 20 questions before allowing them to post external links (in most cases, these types of forums are highly moderated).
Take a picture of your motorcycle at your company location. Upload the photo on your website and use the key terms: "BRAND NAME of the motorcycle" + "location" or "motorcycle" + "location as your image title and alt text. You can also include the key terms in the image description to improve its visibility on image search results.
Regularly check your images on Tineye to see which of them are used by other webmasters on their blogs but are not giving you correct attribution links (unlinked image placement). Reach out to those webmasters and ask for links.
Ideas for content distribution efforts (i.e. guest blogging)
Safety tips and advices on how to safely transport your motorcycle
Review of a motorcycle brand (with explanation on how it is different from other brands (e.g. example here).
Motorcycle safety for teenagers and how to overcome struggles in driving.
Quick link targets for guest blogging:
5. Garden
Your potential target groups for this niche would be interested in learning how to plant a tree and any related actionable tips to get them started in gardening.
Here are some link bait ideas that will certainly get the attention of those potential linkers and make your brand more useful to the gardening community:
Create an online hardiness zone map in your country or in your local city. This will give your readers an idea which plants are suitable for their city considering the minimum temperature range for their locations.
Write a comprehensive tutorial on how to grow a specific type of plant (e.g. how to plant, grow and care for raspberry plants).
Target a group of plants for a link bait content (e.g. Ultimate Guide to Fresh Herbs).  Make sure it is the most comprehensive resource for that topic by adding your own expertise/advice/tips and designing it well to increase its shareability level.
Write a list post using crazy gardening topics (e.g. Top 10 Hard to Kill House Plants).
How to promote the above content pieces:
Engage with bloggers/users in photo sharing communities. Create first your profile to avoid removals of profile pages and upload the photos that you use for each of your content pieces to expose them to your target audience.
Increase the number of your link placements on third parties using resource page link building. Look for keyword related links pages and identify which of them could help you gain the most link value (based on page authority, search visits, site's authority and other related factors). Target link groups might be:  home improvement blogs. garden blogs and environment blogs.
Earn .edu links from educational websites through link building outreach and content promotion.
Extract link juice from top authoritative guest blog targets (e.g. environment site). Be creative with your guest blogs; you can write a post about 10 gardening activities for kids or an instruction post on how to make a simple terrarium.
Quick Link Targets:
Provide actionable tips/advices on Answerbag like this one.
Get do follow links from user generated sites like this example.
6. Personal Finance
There are several types of content that you can now start creating for personal finance niche which can serve as your link attraction methods for your site.  I'll give you some:
Group interview that targets a specific topic (e.g. "The best frugal tips from personal finance experts").
Curated content for the best blogs at the end of every year (e.g. top 50 get out of debt blogs to watch in 2014).
List post in a related vertical (e.g. 100 insurance posts every college student needs to read – which can be published as a guest post on a career development site).
Beginner's guide or a series of posts (e.g. Insurance 101: The benefits of investing in insurance).
Weird blog post (e.g. 10 creative not-piggy banks or 50 money saving benefits of mouthwash).
Awards day or contest for the best personal finance blogs (based on the site's monthly visits, site's link value, social following, etc..)
Finance tools (e.g. car finance calculator)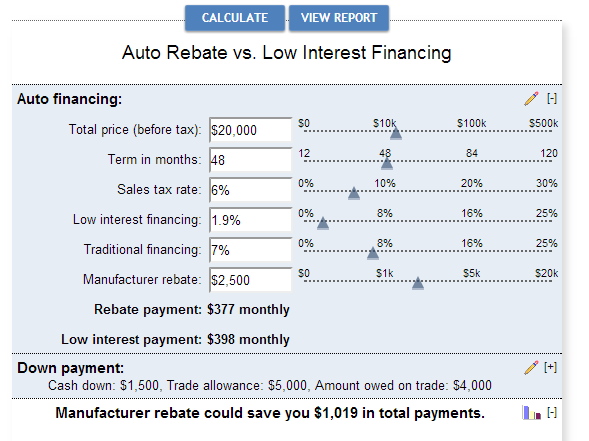 Podcasts (e.g. finance podcasts)
How to get links to personal finance websites?
7. Office products
If you're selling various office products, you may want to add a blog on your site and create the following posts as blog content:
Frequently asked question page. Collect all the emails you received in your support system account and determine questions that are always popping up in the inbox. Answer each of the questions in detail and compile them in one FAQs page. Reach out to all your customers via email and get them to know your new blog content (who knows, you might get some quality links from that outreach).
Weekly product round-ups. Think of a regular product roundup for your blog. You may just want to compile all the discounted or best deal products in your niche (e.g. Tuesday Tech Deals). This might catch the attention of your customers given that everyone loves free/discounted products!
Discount promo codes page. This will give you returning visitors for your site particularly if the page has a lot of cool and discounted products.
If you created coupons or deals for your products, you may want to try the following strategies to get some highly relevant links for your product page/homepage:
Submit your product in deals site (like this one). Reach out to the webmaster and offer your best deals to get some exposure and mention from the linking site.
Look for where to buy pages by doing a Google search (inurl:where to buy + "keyword" OR "niche"). Get your product/company listed on the page through monetary or product-based incentives.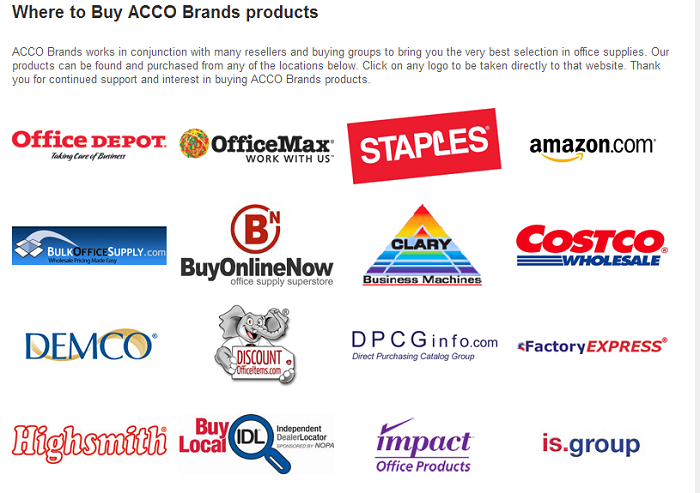 Submit your coupons in Deal Catcher and Deals Plus to add some relevant links in your link equity.
Create a list of roundup curators of products that are highly related to your offerings (e.g. Back to School Twitter Party Tablet Giveaways). Build some roundup links by reaching out to the roundup curators (secure a positive response using product-based incentives).
Quick Link Targets:
Yell – Submit your UK-based company site and get a profile link.
Office Freaks –  Use your product review as a guest post and submit it to the blog owner.
 8.     Dentistry
Dentistry niche is one of the toughest industries in link building given that there is only a few link opportunities that you can discover. However, if you crafted some good link bait content, building toughest links for the site would be made much easier.
Be creative with your blog content. You might want to write an evolution and analysis of one product (i.e. Evolution and Analysis of a Tootbrush). That is a crazy topic but could gain so much traction in the space if you did it well.
Seek more link targets for guest blogging by looking at verticals that are thematically targeted by your site/brand. If you're selling a high tech toothbrush, you can write a guest post about travel products  which can include your high-valued toothbrush. Once done, submit the post to a travel blog that accepts a guest post. Note: See the linking policies of your target guest blog, the blogger might implement a more stricker rules in external linking especially now that search engines are encouraging every guest blog to post high quality content (in terms of relevancy, context and authorship).
Find broken links on dental labs resource pages using Check My Links and ask the webmaster if he can replace the defunct link with the  URL of your content piece.
Ask your client if he had spoken at a few seminars/conferences. There are some brands that list down exhibitors and/or speakers in the event that they conducted. See example here.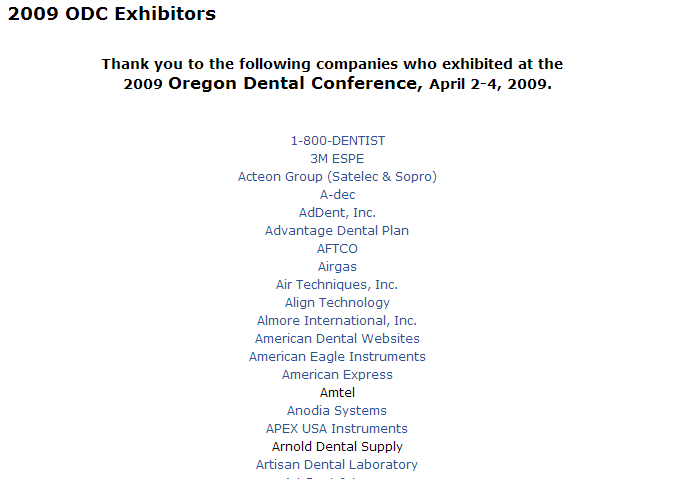 Quick link targets:
Get listed at the following clinical sites:
9.     Agriculture
Here are a few ways to build links to agriculture sites:
Create a glossary page targeting one specific agricultural subject (e.g. glossary of tobacco terms). Reach out to webmasters of topically related links pages that list down content pieces connected to your keywords.
Create reports and fact sheets that are useful and can be recommended by high level professionals (see examples of those content assets here).
Reach out to diet/food bloggers that have this type of links page. Take note that the page should have some relevancy with the content that you want to build links to.
Another type of links page is the get involved list page. You can get several of these when you search for the key terms: "get involved" "keyword". Some of the latter type of resource page requires you to become a member of the organization before mentioning you as one of their partners.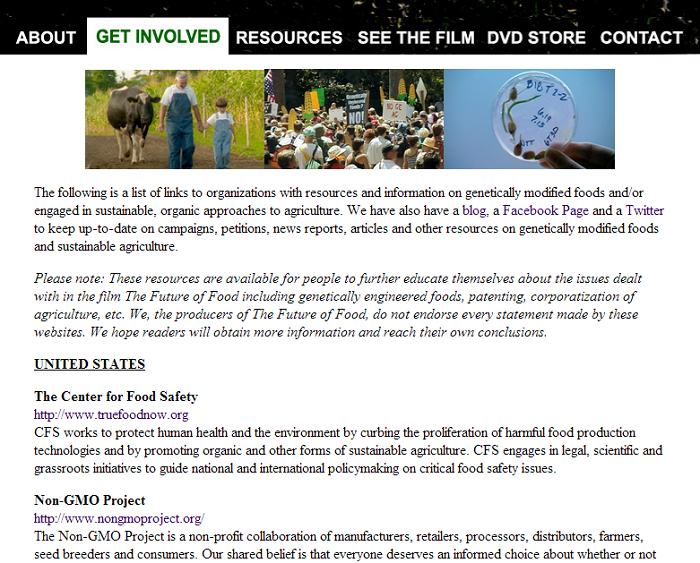 Quick link target:
List your brand here: Crocodyl
Conclusion:
The above backlinking strategies should not limit the way you acquire links for your brand/site. Any link strategies you knew before can be applied to your website (you need only to experiment and see which of them works best based not only on the acquired links but on the traffic and conversions it drives to your website).
Vote for it on Inbound.
If you want to learn more on how you can build links to your site, you may want to get in touch with me or  follow me on twitter @venchito14.
Whenever you're ready…here are 4 ways we can help you grow your client or business through performance-based link building:
Claim your Free Link Building Strategy Session. If you've achieved initial traction from Google, we can help you scale up to record-breaking search traffic and sales faster, claim your FREE Link Building Strategy Session. We'll brainstorm some ideas to increase your search traffic through ROI-driven backlinks, including practical solutions to add more content within the next 90 days.
If you'd like to learn the exact link building strategies we use for free, go to our blog or visit our resources section, where you can download guides, cheatsheets, and templates we use for our most successful clients.
If you know another marketer who'd enjoy reading this page, share it with them via email, Linkedin, Twitter, or Facebook.